Siargao Wake Park – Philippines
Siargao Island, the undisputed surfing capital of the Philippines, is now home to a brand new 2.0 cable park, naturally named Siargao Wake Park. Since the discovery of its incredible waves in the 1980ies by surf photographer Tony Aruzza and his friend Steve Jones, Siargao's main spot Cloud 9 has consistently been ranked in the top 10 best waves in the world.
Now just a 20 minutes ride from Cloud 9, hidden in the middle of a coconut tree forest, you will find Siargao Wake Park, an outstanding 2.0 utopia that adds to the already great roster of wake parks in Asia.
You might also like:
In addition to the main 100 meters long lake that will accommodate air tricks and beginners, you will also find another elevated lake at one end, both connected by a sick and solid pool gap, complete with 2 massive handrails that look dope AF.
You'll also find a cool space in the kubos to work on the laptop or just chill, right next to the starting docks, with fast, reliable wifi and a snack bar.
No need to say, we can't wait to see the first competition happen here, because it's probably going to be insane. In fact, we can already get a good idea of how well the spot is going to do from the success of its official opening day, on the 22th of July.
Still, setting up a wake park here wasn't done in a day.
Tom Soupart, the surfer – wakeboarder from Belgium who kickstarted the project, had to overcome some setbacks before cable wakeboarding could have its place on the island.
"The biggest challenge is being on an island. Supply is difficult and everything takes longer. The weather, including sudden and massive rainfalls during construction, was also a real hazard."
Tom first arrived in Siargao to experience the legendary surf, and like many others, fell in love with the place and decided to settle down.
"Siargao is a surfing destination and that's how I got here. The people and the waves really hooked me in, so I decided to start a business. My brother and sister in law (Frederic Soupart and Joan Christine, from SUP Tours Philippines) showed me around and helped me set things up. I had already managed a wake park back home so it seemed like the right thing to do."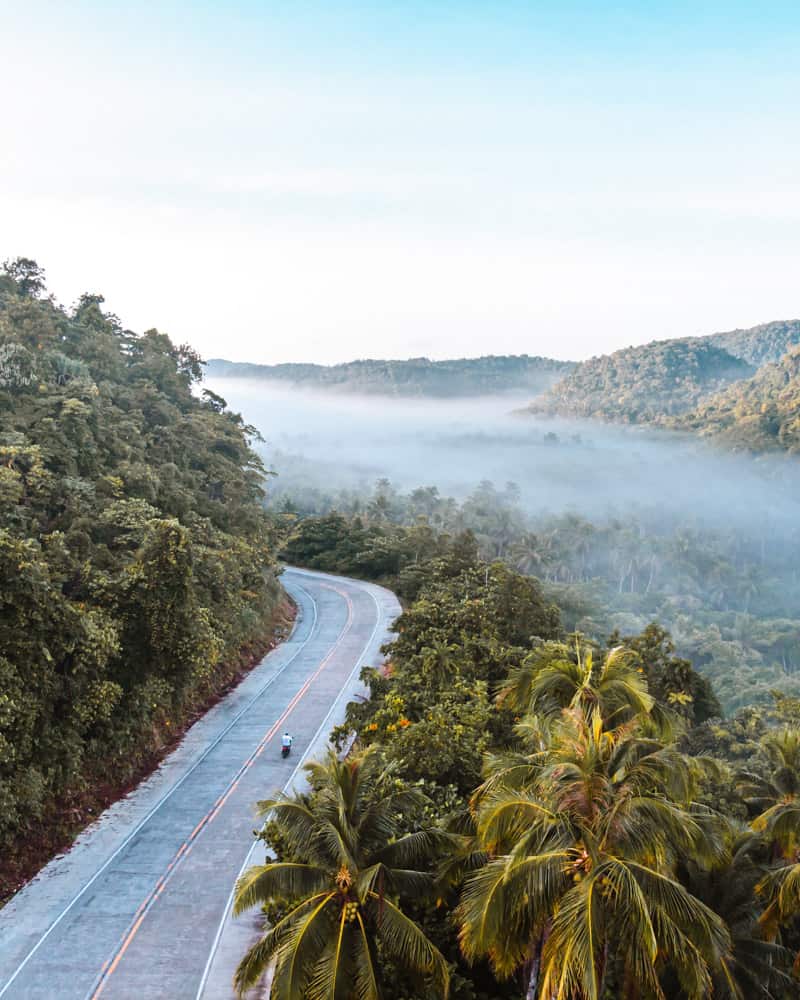 With the environmental problems faced by Boracay, another popular holiday destination, that ended up with a temporary closure of 6 months, the island of Siargao is also getting scrutinized a lot more and the pressure on business developers to take care of this paradise is at an all time high.
"It's good definitely. We're happy it's going this way, but still, the comparison with Boracay is really starting to get old. I mean, why should Siargao follow the same path? The 2 islands are totally different."
Because Siargao was only known by the core of the surf community until relatively recent times, it developed at a much slower pace, allowing for a slow but steady development.
Even today, the majority of visitors coming here is still mostly made up of people looking for outdoor adventures and activities, whereas 10 km2 Boracay, which first started as a windsurf and kitesurf destination, eventually had to face an inevitable rise of pure party vacationers, maybe in part due to White Beach winning a top 10 spot as one of the most beautiful beaches in the world almost every single year for 10 years in mainstream travel and leisure publications.
Although Siargao is much bigger, 430 km2, it will only take you 10 minutes from General Luna, the main city in Siargao, or 20 minutes from Cloud 9, to reach the park, and you'll find plenty of choice in terms of accommodation around the area.
You can head right to the park's website for more information or even to book your session in advance. To find the best hotels in town, check out our affiliate partner HotelsCombined and get the best prices!
Have you been to Siargao Wake Park? Share your story with other extreme nomads in our facebook group.