Looking for a review of the best wakeboards and bindings packages, written by someone who actually wakeboards? Look no further.
Check out my list of the best wakeboards with bindings for sale right now, learn absolutely everything you need to know about wakeboards, and best of all, score some great discounts on the 2020 sales on Evo and Buywake, but also on the brand new 2023 collection! We're in the middle of clearance season so it's the best time of the year to find cheap wakeboard packages.
Sure, brands love to throw around all those neo-tech, half-made-up-but-copyrighted-so-its-legit terms each year to present the new collections, but let's be real, wakeboarding today is a mature industry. We rarely get to see major innovations year to year anymore, especially on the decks (except for Slingshot, by far the most Avant-gardiste brand of the bunch these days), so if you like the look and the reduced price of a 2020 package, I say don't sweat it and go for it!
Another great place to find huge discounts on gear at the moment is at The House. They're obviously having a wakeboard clearance sale and some of the stuff is down 50-60% off.
Best For Comfort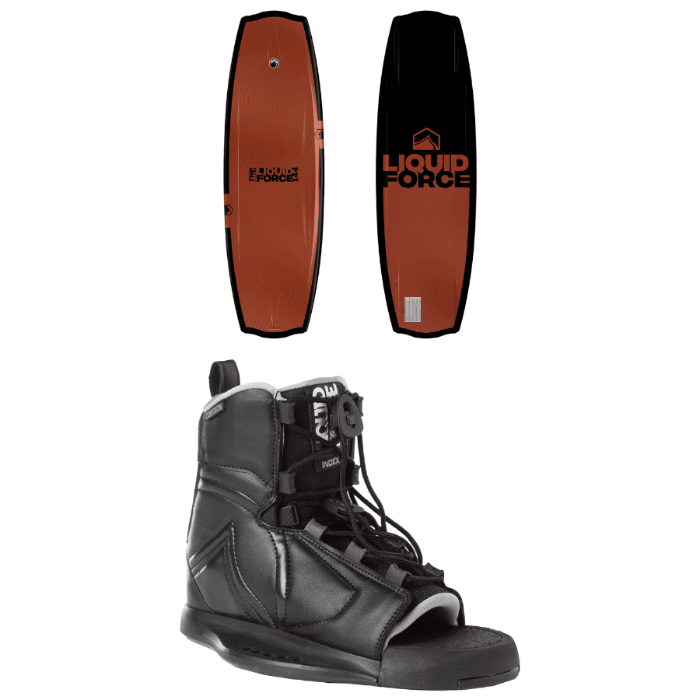 Liquid Force Trip + Index bindings
Flex: Soft
Base: Tapered channels
Sizes: 130, 135, 139, 144
Best For Durability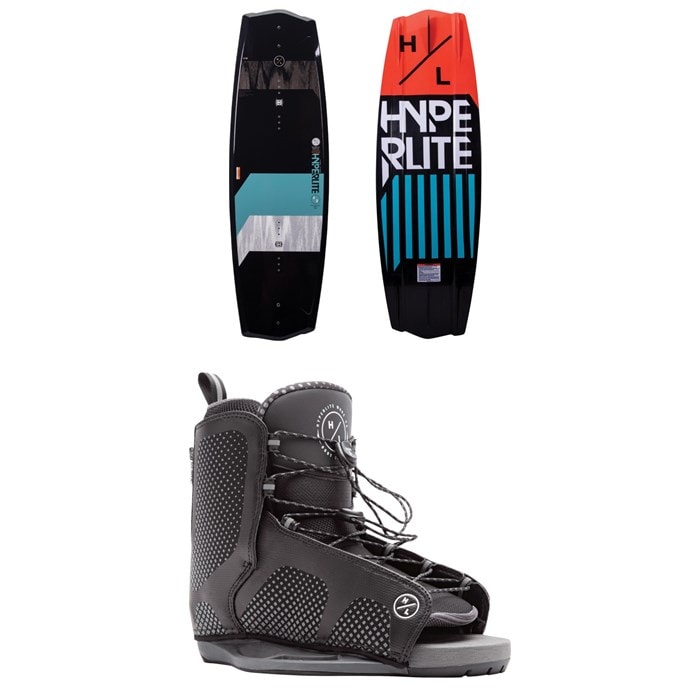 Hyperlite State 2.0 + Remix Boots
Flex: Soft
Base: Tapered channels
Sizes: 130, 135, 145
Best For Light Weight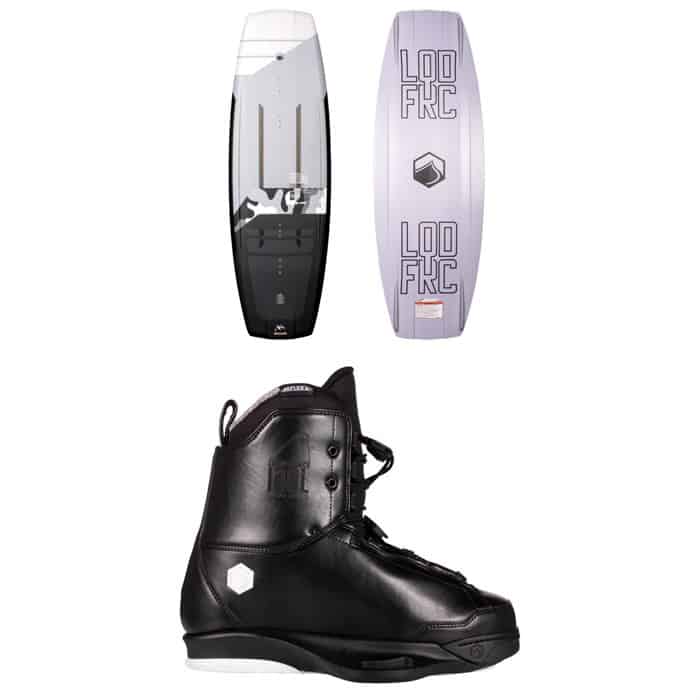 Liquid Force RDX + Classic 6X Bindings
Flex: medium stiff
Base: Channels
SIZES: 133, 139, 144
Best For Flexibility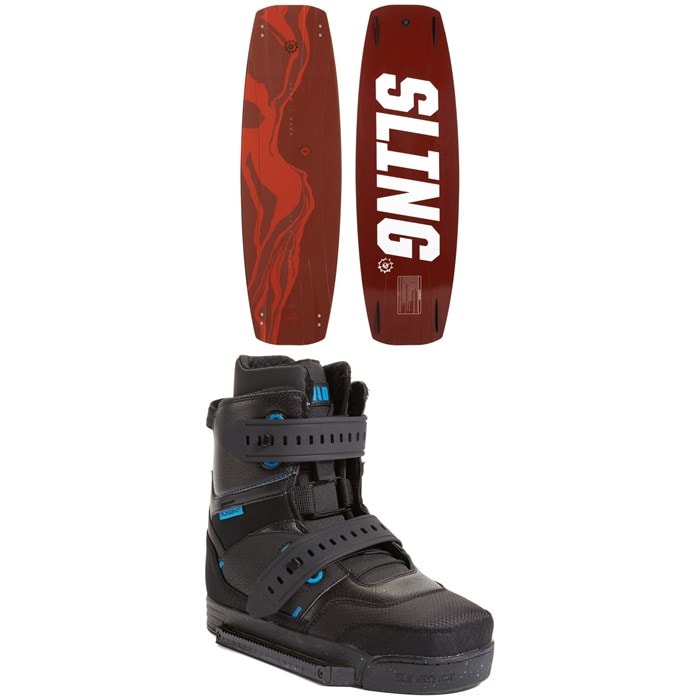 Slingshot Pill + RAD Bindings
Flex: Stiff
Base: Channels
Sizes: 138, 142, 146
Best For Softness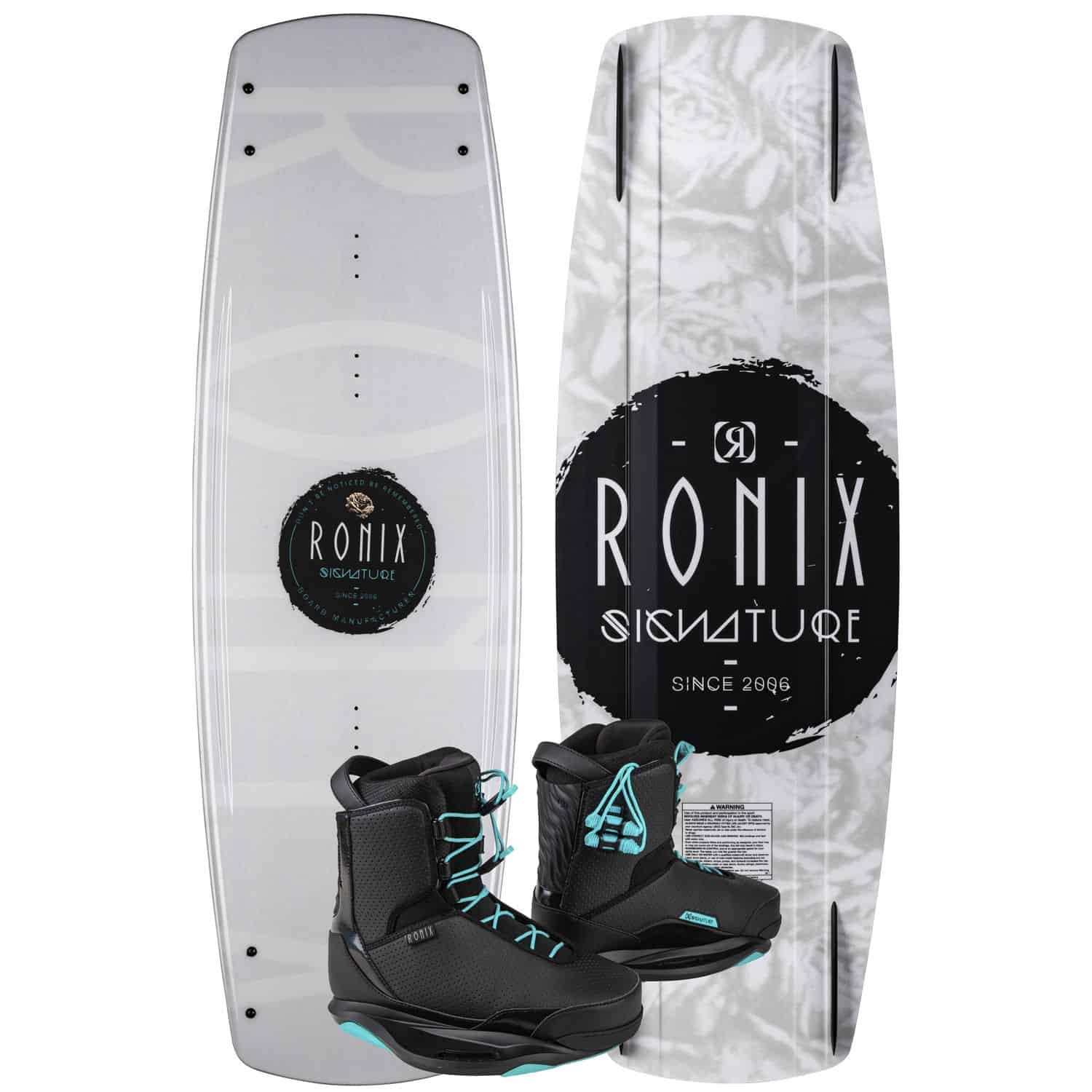 Signature + Signature Women's Bindings
STIFFNESS: Stiff
BASE: channels
SIZES: 132, 136
Best For Flexing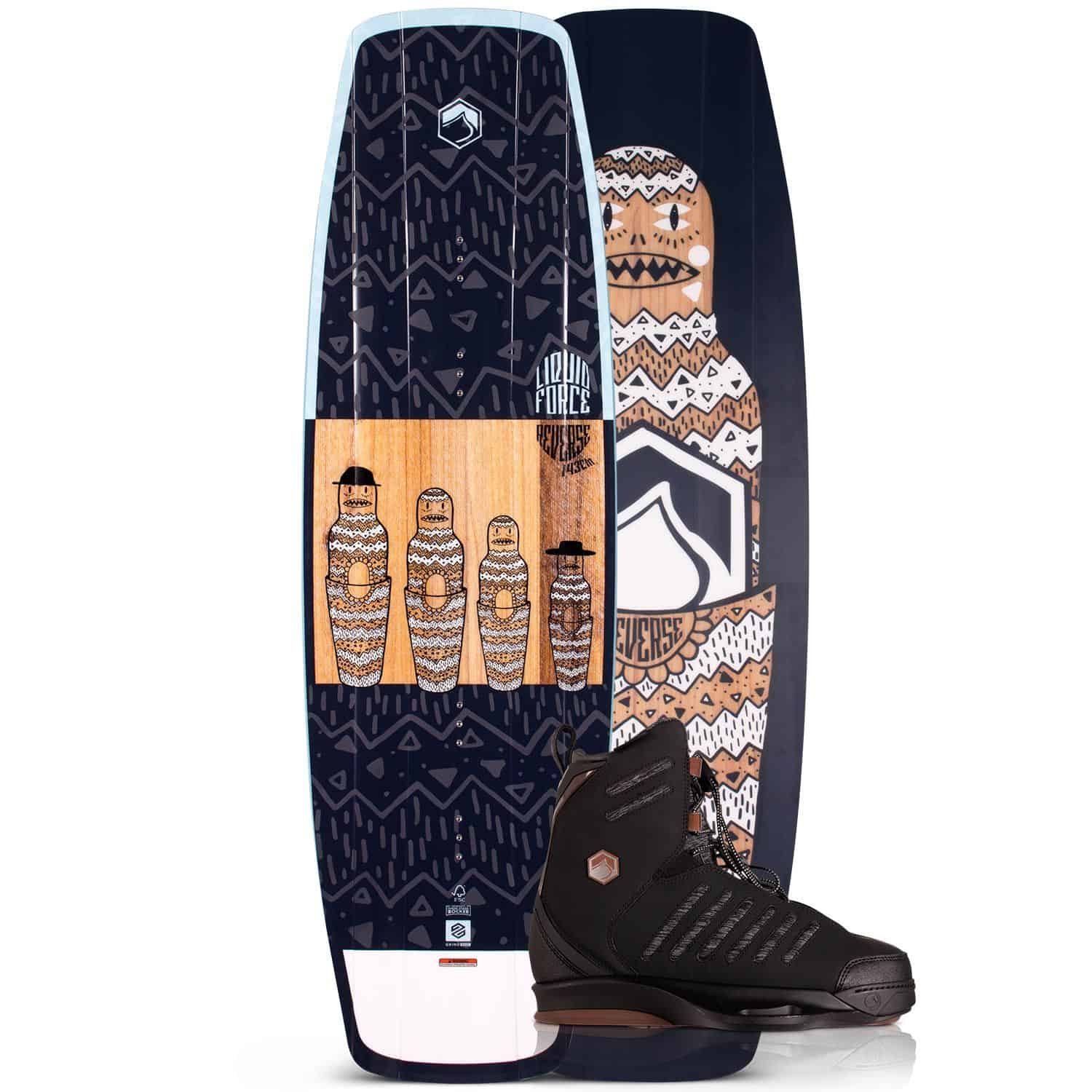 Liquid Force Reverse + Tao 6X Bindings
Flex: medium
Base: Channels
Sizes: 138, 143, 148
Best For Easiness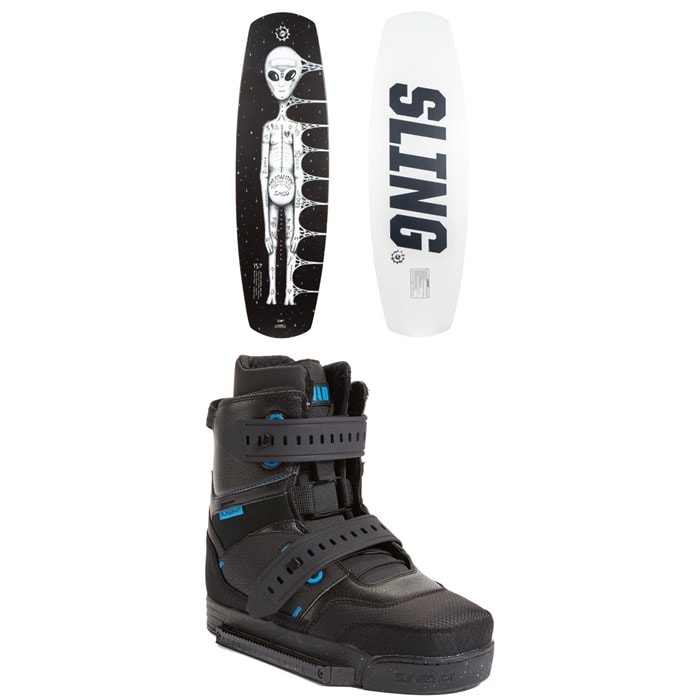 Slingshot Coalition + Rad Bindings
Flex: Medium soft
Base: Chined rails
Sizes: 145, 149, 153, 157
Best For Grip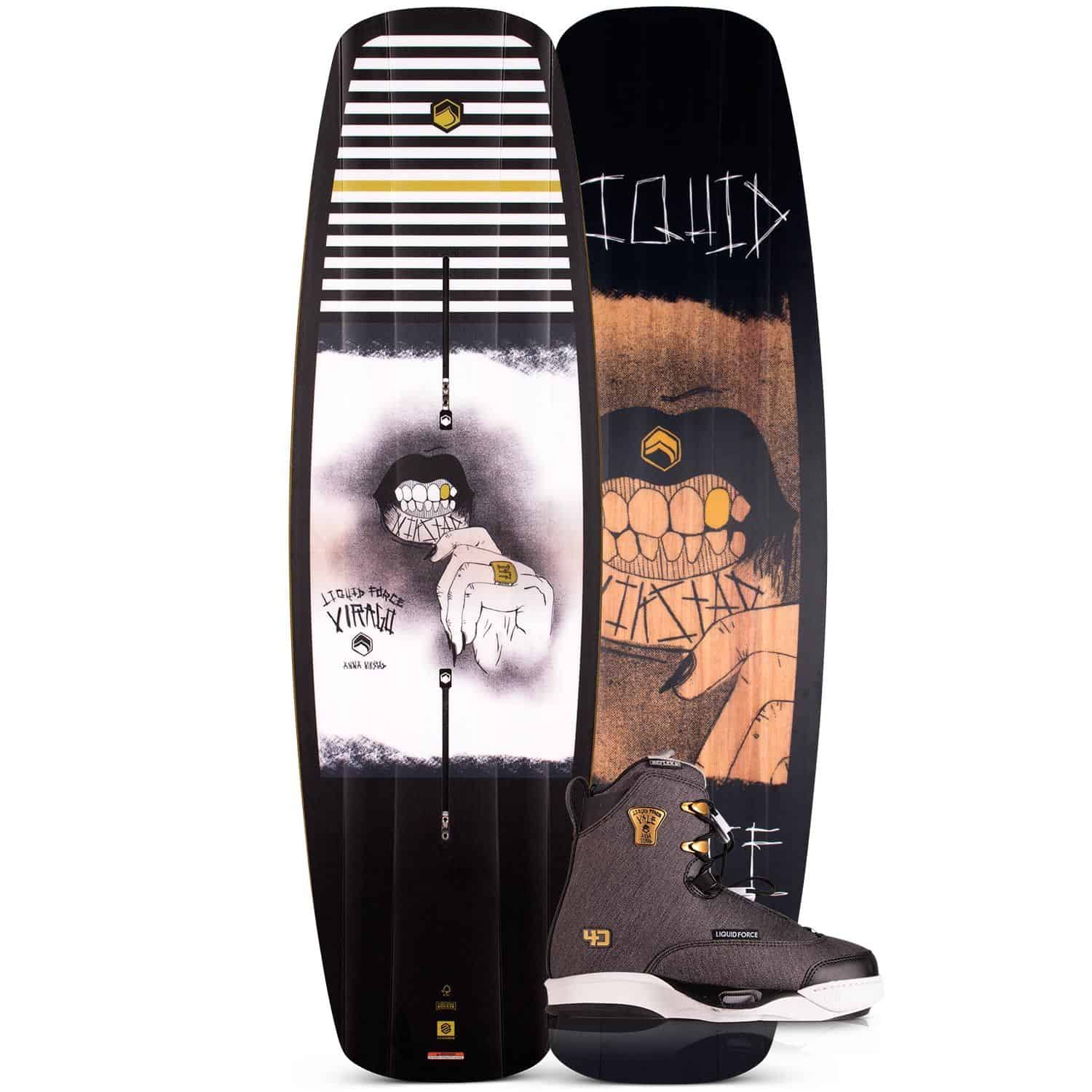 Liquid Force Virago + Vale 4D Bindings
Flex: medium soft
Base: Channels
Sizes:137, 142, 147
Best For Design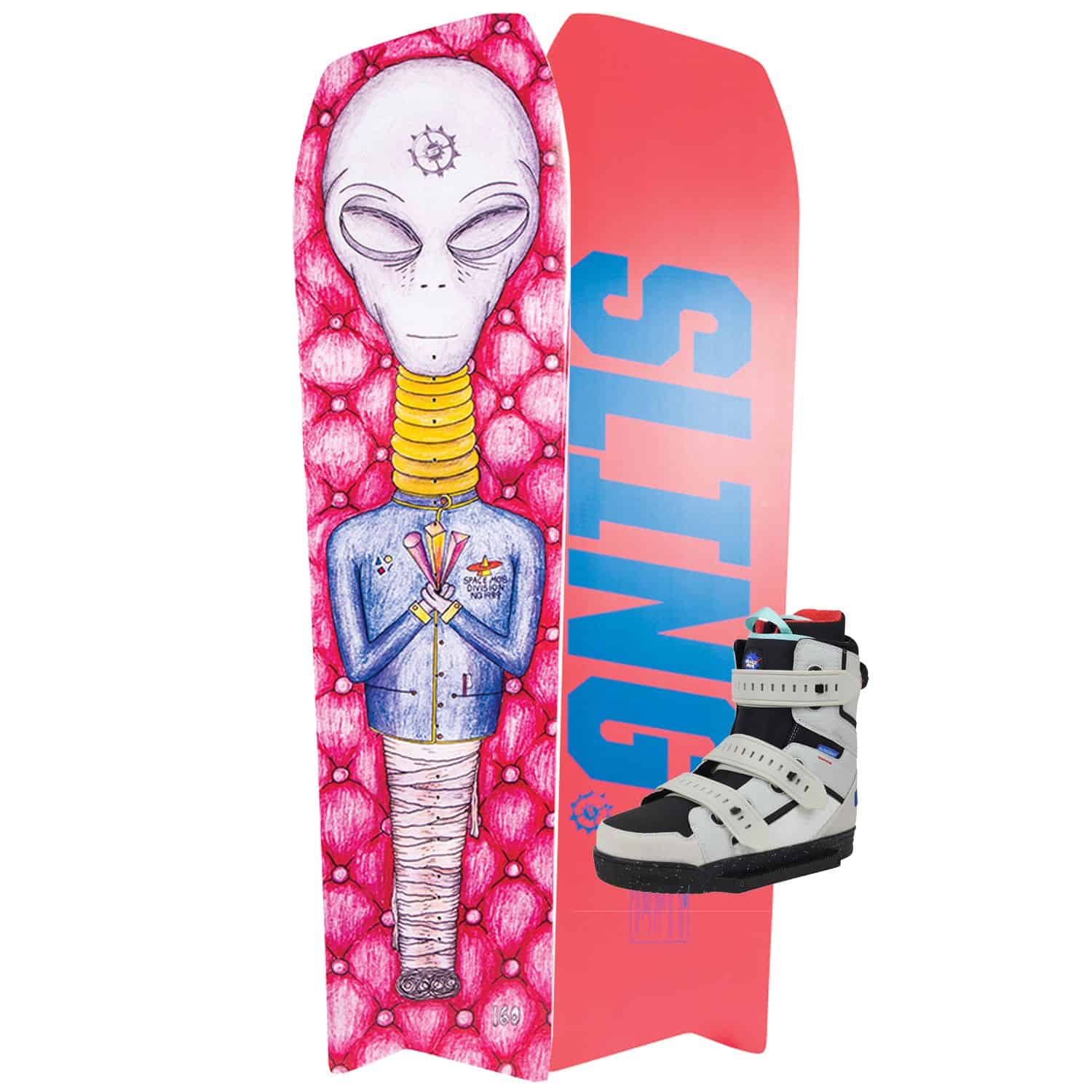 Slingshot Space Mob + Space Mob Bindings
Flex: Medium (soft nose)
Base: Flat – no fins, Asymmetrical
Size: 160
Man, that winter felt like it'd never end, right? That first session I'm going to have after 6 winter months with 2 in lockdown is going to be epic. After 5 consecutive years abroad, I came back to France in the middle of the pandemic and found a little flat in a 1000 years old town near Aix-en-Provence, with 3 cable parks I've never tried yet all around me… I'm chewing my own feet really.
It seems France is becoming a serious hub for wakeboarding these days, and the south's cicadas, rosé vineyards, and hot summer nights surely give it that unique vibe you won't find anywhere else. I've been thinking about writing a new post on the best wake parks in the south of France for a while actually, please let me know in the comments if that's something you'd be interested in as I'd need to try out a few more especially west side over Toulouse and the Pays Basque.
Edit 4th April 2021: Just had my first session of the year at TNX Cable Park, such a great spot! And by the way, if you want to give cable parks a try this year but have never been to one, you can get ahead and read my complete guide on how to learn wakeboarding at a cable park.


I've been wakeboarding myself for over 20 years, first behind the boat (I was a yachtie for years and used to teach and tow guests all around the west med), and later shifting towards cable parks as they've started popping up everywhere in my 2 home countries: France and Thailand. From both my experience and some additional research, here's what I think are the best wakeboards with bindings on the market right now.

Whether you're a complete beginner buying a wakeboard for the first time, or you're looking to replace your old stick and want to know where it's at, there should be at least a couple of options for you to choose in here. And if not, don't hesitate to call the shops and tell them exactly what you're looking for, there's nothing better than personalized advice!

In both sections, I'll list different good fits for beginner wakeboards, intermediate wakeboards as well as a couple of high-end, advanced boards for the most hardcore of you. Although these are packages, nothing stops you from going for a different pair of bindings, as long as you remember about the different mounting systems and their compatibility, which I'll talk about at the end of this post.
Best Boat Wakeboards & Cable Park Wakeboards
Ok, so this might sound self-explanatory, but there are still a few details worth mentioning:

When browsing wakeboards for sale, you'll see that models are either built for cable parks, boats, or in some cases, both. Mostly due to obstacles, wakeboards for cable parks will always have a special base and stronger edges. They also tend to have a softer flex on average, often with a continuous rocker and sometimes even a channels-free base (like many of the Slingshot boards), ideal for pressing hammers on those rails. While boat boards will be stiffer and have at least channels if not a whole fin set for the beginners, as they need to edge fast and aggressively towards the wake and keep a solid direction, also they will be more adapted to a moderate chop in general.
If you're into obstacles but also air tricks at the park, you may want to consider a cable board with channels to help with pop, but if you only do obstacles, then a flat base Slingshot might rock your world. In fact, cable boards could be used behind the boat occasionally (if not too soft), but a boat board should not be used on obstacles, as without a reinforced base, it'll deteriorate too quickly.
With regard to bindings, you'll notice that the entry-level pairs listed in the boat category are "open toe", while any pair in the cable category will be "closed-toe". That's because boat riders do not (usually) ride obstacles and often share a single setup with their crew. Having closed-toe boots in the parks is just indispensable, even for beginners. You really don't want to lose any crucial bits whenever crashing on or off those obstacles, especially if your local park staff rarely check for loose screws. Ever knocked a pinky on the living room table? Then you know what I'm talking about.
If you can afford a pair of closed-toe bindings for boat riding and don't plan on sharing your setup with your mates, I highly recommend it as well as even beyond safety, closed-toe boots offer such better hold and precision, you'll never want to go back to open-toe after that, I swear.
It's for the same safety reasons that wakeboarding helmets are mandatory in cable parks, just like life jackets or impact vests. Although they're always available for free as part of the park deals, it's still nice to have your own gear as the gear at disposal is usually only replaced every 5 years or so, and you have no idea how many hits those helmets already took or how strong the jacket paddings still are.

What's the difference between life jackets and impact vests? A life jacket is only made to float and will be CGA stamped (approved by US coast guards), as these have to be sea-worthy. Impact vests on the other hand (also called comp vests) will offer less floatability but aren't as bulky so you have freedom of movement while having much higher impact protection, crucial for park riding.
You can ride a CGA life jacket at the wake park, but wearing an impact vest at sea is actually illegal, in the US anyway.
Find more detailed info on what to look for when buying a new wakeboard like a size chart, the different types of rockers and fins or how to properly position your boots at the end of this post
Read next:
Best Boat Wakeboards
Flex: Soft
Continuous rocker
Bindings: M6
Base: Tapered channels
Sizes: 130, 135, 139, 144
All levels
Maybe the most popular entry-level board from Liquid Force, the Trip has been around for a while now and this 2020 package is actually proposed by Evo with a huge 30% off! For just 350$, you get yourself a ready-to-ride setup from a tested & trusted wakeboard brand that will serve you well for many years to come (provided you give it a good rinse after every use). Plenty of sizes to choose from, and the Index bindings are comfy enough, super user-friendly, and with a fairly soft flex that makes the whole setup even more forgiving.
The M6 mounting system also leaves the door open to try any brand of bindings the day you feel ready for an upgrade, like getting a much better fitting pair of closed-toe boots with that extra precision.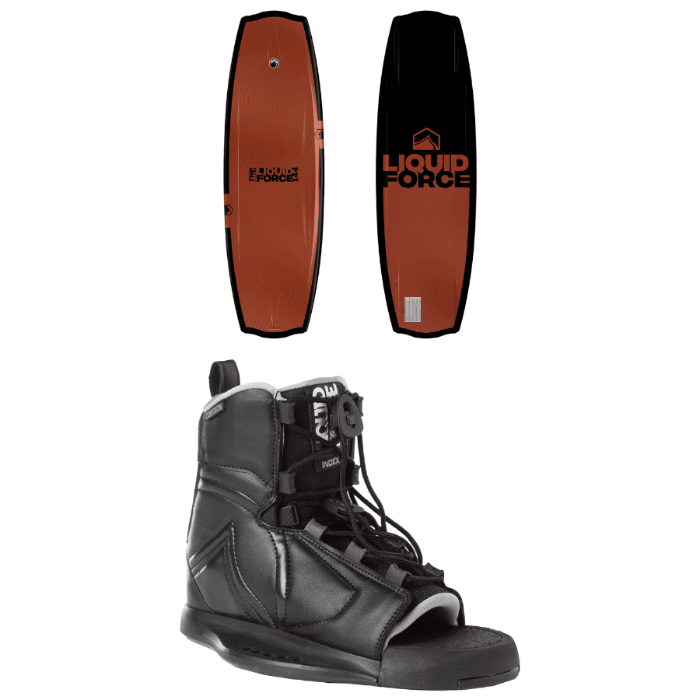 Liquid Force Trip + Index bindings
The price of "Liquid Force Trip + Index bindings" varies, so check the latest price at
Flex: Soft
Continuous rocker
Bindings: M6
Base: Tapered channels
Sizes: 130, 135, 145
Beginners – intermediate
Built for new wakeboarding converts willing to commit to the sport with an easy to handle, quick to grasp wakeboard, the Hyperlite State offers the traditional beginner mix: a soft flex with a continuous rocker and tapered channels in addition to your good old fins. If you're looking for a cheap, but not that cheap wakeboard that you can share with your friends and guests whatever their level, this simple setup should serve you well. Especially since Evo lists the package with a 20% off discount, hard to ignore knowing this is a brand new 2021 set up.

Continuous rockers have the advantage of being fast on the water and allow smooth carving, which makes this board great for practicing those wide turns far out the wake, an indispensable step needed to later be able to approach back in with enough speed and pop your first airs off the wake. Extra juju points: it also makes your landings much softer and more forgiving.
Bindings-wise, the budget-friendly Remix bindings from Hyperlite might not be the highest performance boots out there, but if all you need is comfort, durability, and sharability, then, by all means, save the bucks and go for these. With tightening lace points both at the ankle and upper-end point, and a soft footbed laid on the whole inner part of the base arch, your heel will stay nicely down there and your sole comfortably supported.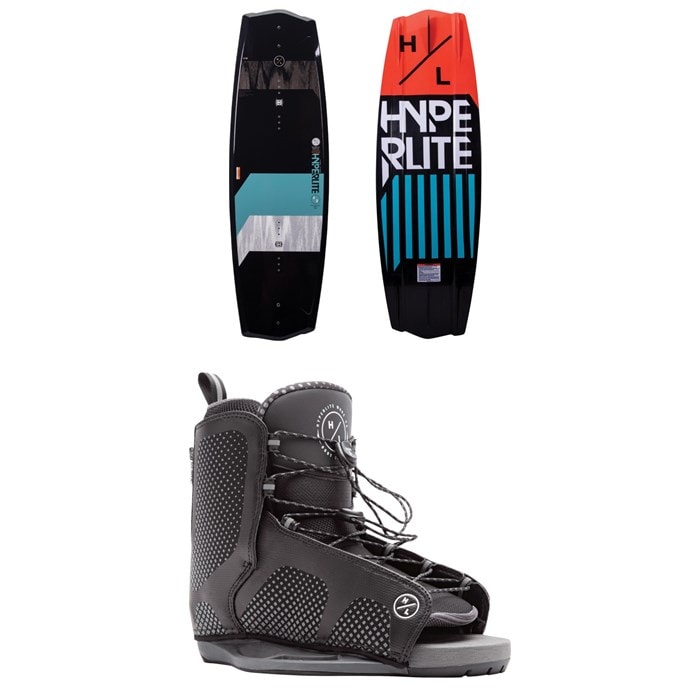 Hyperlite State 2.0 + Remix Boots
The price of "Hyperlite State 2.0 + Remix Boots" varies, so check the latest price at
Flex: medium stiff
3 Stage rocker
Bindings: M6
Base: Channels
133, 139, 144
Intermediate to Advanced
First, if you've never heard of Quebec's phenomenon Raph Derome, check out the edit below! Personally, I think this guy is just style personified, and reminds me even a bit of Shane Bonifay's style back in his prime.


That's actually the RDX from 2017 he's riding in this LF edit. Raph's pro model is a board that will take the intermediate rider to new heights and unknown borders. With a medium-stiff flex and an aggressive 3 stage rocker, it strikes the balance between accessibility and performance.
Even though it comes with a removable center fin, my guess is that you won't even have to put it on, as the already quad molded fins at each corner in addition to the channels should be more than enough to get to the wake with a fast but firm grip and pop that cherry off like it's 1969.
To equal the RDX's stature, this pack comes with LF's Classic 6x bindings, a medium-range, closed-toe pair of boots with a sexy-sounding "Honeycomb Cushioning System" under the sole, dual lacing points ankle – top, medium flex, and a slightly wide fit. Personally, I'm falling for the dark leathery shell and seriously tough-looking chassis.
Now if budget isn't a factor and you're looking for the next level version of this setup, then you may also want to have a look at the RDX: Aero version. Put simply: C4 Carbon on top and base, lightweight divinycell core, 1 kg lighter (2.2 lbs), heaps higher. But also Flex Track system and Idol 4D closed toe bindings (in this package), Raph's as well, so you know you're in good feet.
A similar alternative to the RDX, check out Hyperlite's Murray + Team OT wakeboard package, all-time legend, pro wakeboarder Shaun Murray's own pro model is back on the lineup this year with a great board for intermediate to advanced boat riders.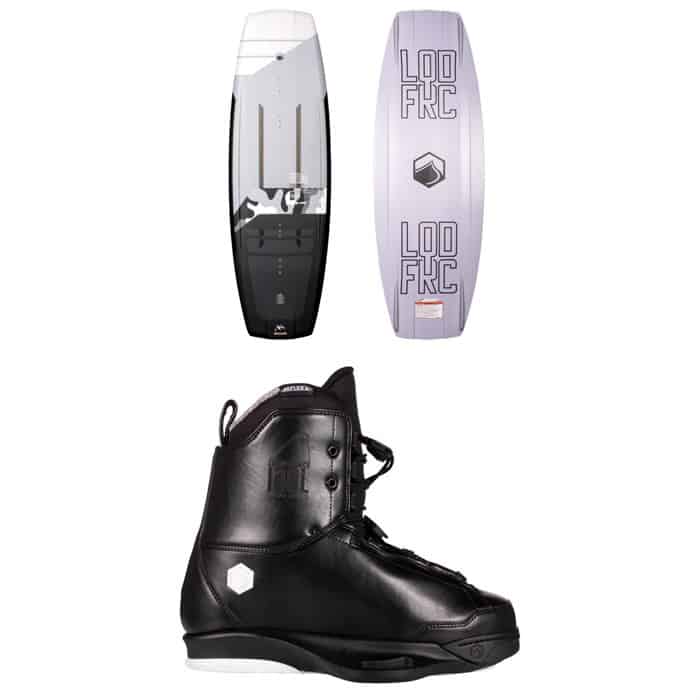 Liquid Force RDX + Classic 6X Bindings
The price of "Liquid Force RDX + Classic 6X Bindings" varies, so check the latest price at
Flex: Stiff
3 Stage rocker
Bindings: M6
Base: Channels
Sizes: 138, 142, 146
Intermediate – advanced
You may have noticed by now, whenever Slingshot tries something new, they just go full-on. No half-measures. The Pill might be the only boat board in their lineup, but man, it's no compromise, no mercy, no surrender. Stiff as your manhood on blue pills (I actually wonder if that's where the name comes from), and with an aggressive 3 stage rocker, this all-in concept of a board will make you pop higher and further than nothing you've tried before.
Maybe the only board in this whole list I wouldn't recommend to a complete beginner, it will demand a minimum of skills and experience to reveal its true powers.
Coming with the Pill in this wakeboard package is a pair of RAD bindings, the flagship performance model of Slingshot's bindings range. Synthesizing everything they've learned until today into this pair of low profile, no B.S boots, the particularity here is that they've combined 2 closing systems: laces all around and an additional gummy strap over the top, allowing for the closest adaptation to your foot, ankle, calf, and tibia as possible.
Finally, as the alpha boot of the herd, the Rad is of course closed-toe, for maximum precision and responsiveness. Although I've listed the 2021 package here, I hear there are still a few 2020 sets laying around in the backroom with a nice little discount!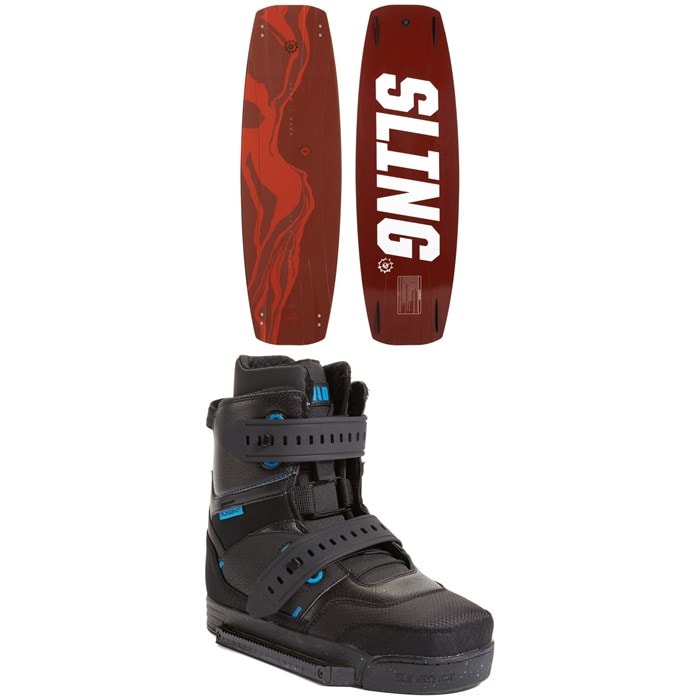 Slingshot Pill + RAD Bindings
The price of "Slingshot Pill + RAD Bindings" varies, so check the latest price at
Stiffness: Stiff
3 Stage rocker
Bindings: M6
Base: channels
132, 136
Intermediate – Advanced
The Signature is Ronix's intermediate to advanced women's board, but I have a feeling she'd be accessible to slightly less experienced riders as well. In fact, I'm kind of surprised this comes only in 132 and 136cm, there are probably many ladies out there who might be too tall for a 136 in my opinion. Like, in the Netherlands, for example, just a 4 hours drive from here; what about Dutch girls? You're just going to ignore them, you slippery oysters! (But hey with all of Belgium to cross, sounds like a great road trip right?).
Okay, I've drifted.
The Signature flex leaning on the stiffer side, combined with a 3 stage rocker, is actually pretty radical as a boat board. The concave base and what? Secret flex?… And what I do with that now?
So, concave base it is: this has an effect on the softness of your landings. Doing huge air is nice and all, but there comes a time where you have to land this stuff, and with a 3 stage rocker, you do want some kind of cushion effect to ease through the big ones.

The related Signature bindings coming in with this set is not just here to sweeten the deal, it's Ronix's most advanced female boot in their lineup, sculpted with all the finesse necessary to give justice to the female's kick-butting footwear.
Heel pocket, check. Softer foam, check. AutoLock, check. Sick design, check. Hop in and carry on.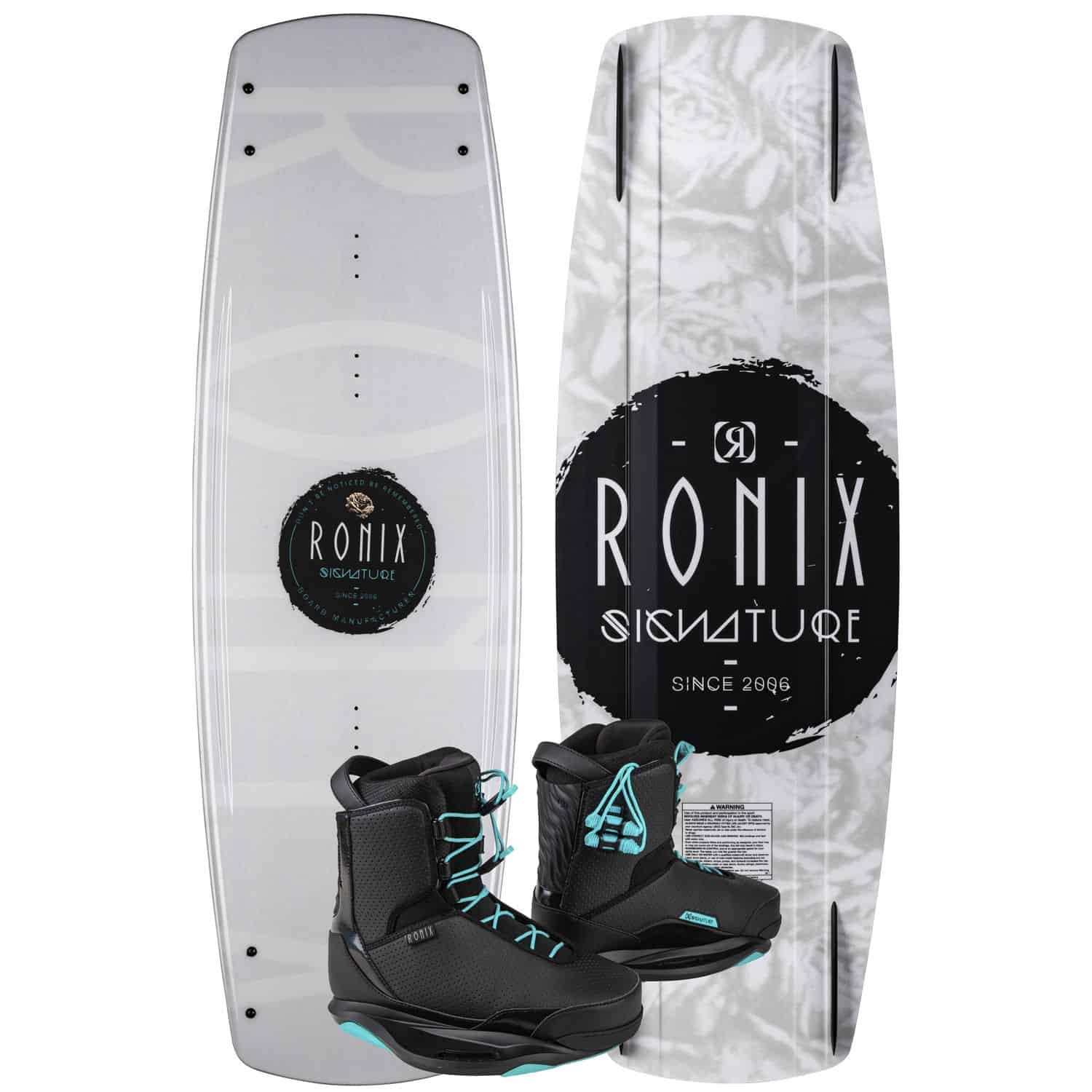 Signature + Signature Women's Bindings
The price of "Signature + Signature Women's Bindings" varies, so check the latest price at
Cable Park Wakeboards
Flex: medium
3 stage rocker
Bindings system: M6
Base: Channels
Sizes: 138, 143, 148
All levels
First on the list is Tom Fooshee's favorite cable board, the Reverse. Although it's being ridden by the pros, this is actually a very fine choice for quick learning beginners and intermediate riders, thanks to a progressive 3 stage rocker and medium flex, as well as light channels that will help you keep your edges in place whenever you feel ready to ditch the fins. This board is just a great all-rounder at the park and will serve you well all along your learning curve.
Coming with the Reverse in this package are the Tao 6X bindings. With a wide fit and featuring a super quick lacing system, these are Thai ripper Daniel Grant's pro bindings. Daniel basically grew up on a cable park and has become a truly explosive rider who's just good at everything. Kickers, rails, air tricks — the guy even wins some comps in the wakeskate category… So it makes sense that his boots are able to handle it all.
Although clearly leaning on the softer side, when you couple them with the Reverse's 3 stage rocker, you actually end up with the best of both worlds: a super flexible and comfortable foot placement, with a responsive board that'll send you in orbit like Elon's rockets.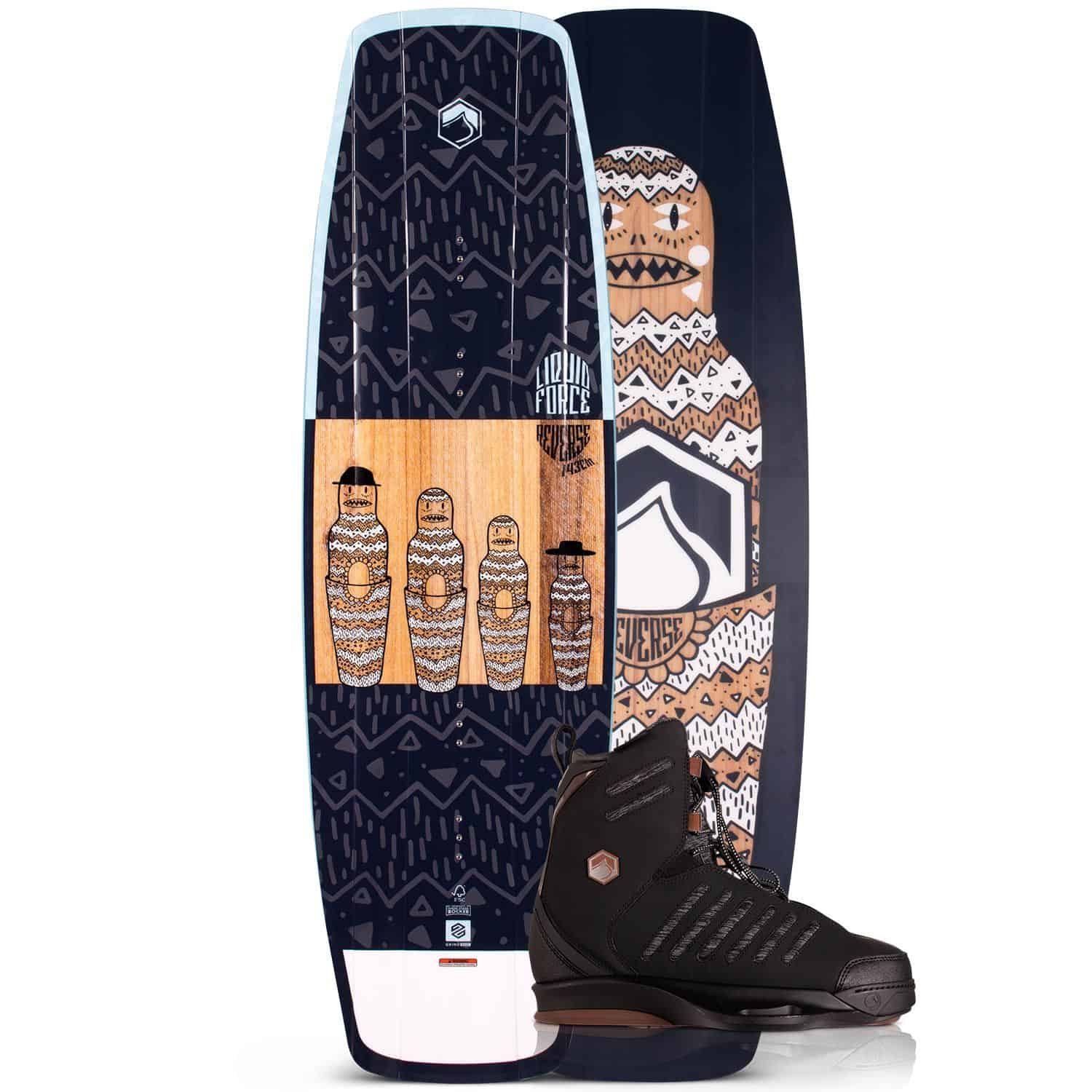 Liquid Force Reverse + Tao 6X Bindings
The price of "Liquid Force Reverse + Tao 6X Bindings" varies, so check the latest price at
Flex: Medium soft
Hybrid rocker
Bindings system: M6
Base: Chined rails
Sizes: 145, 149, 153, 157
All levels
Nicknamed the "hottest butter knife in the kitchen", the Coalition is one of Slingshot's flagship park boards. With a medium-soft flex and a nearly flat base (chined rails only), it's designed with a slight preference for rails but can still hit just about anything. Whether it's a brand new, oil slippery obstacle, an old dodgy-looking kicker that screams 10-inch stitches, or a 20 feet long set of bricks, it will eat it all and ask for more. The hybrid rocker is really what makes it a great all-rounder here.

Much appreciated from Slingshot is the wide range of sizes available as well as additional 5th inserts on the inner side. In Europe and France especially, the trend is now shifting towards longer boards ridden with stances that just keep getting narrower and narrower (The "skinny" stance). Many youngsters these days seem to love the extra help in pushing those presses on the rails or spinning faster rotations off the kicker.


Regarding the Rad Bindings, do not get confused by the K9 label; this actually refers to Slingshot boots' side rails where the screws come, which are M6. The Rad boots are meant to be the easiest and quickest boots of the Slingshot range, and that's mostly achieved through a closing system made of 2 simple but strong as hell gummy straps. These are made of high-tension Thermoplastic Polyurethane. Basically the speed and simplicity of water-phobic Velcro, without the inevitable loss of stickiness over time.

Quite interesting as well is what Slingshot calls "direct connect" soles. By stripping off the hard shell on most of the inner part of the boot's base and replacing it with 2 large soft soles, you get deeper flexibility under your foot also resulting in a much more intimate connection to your board. No funny business yet please, we're not done!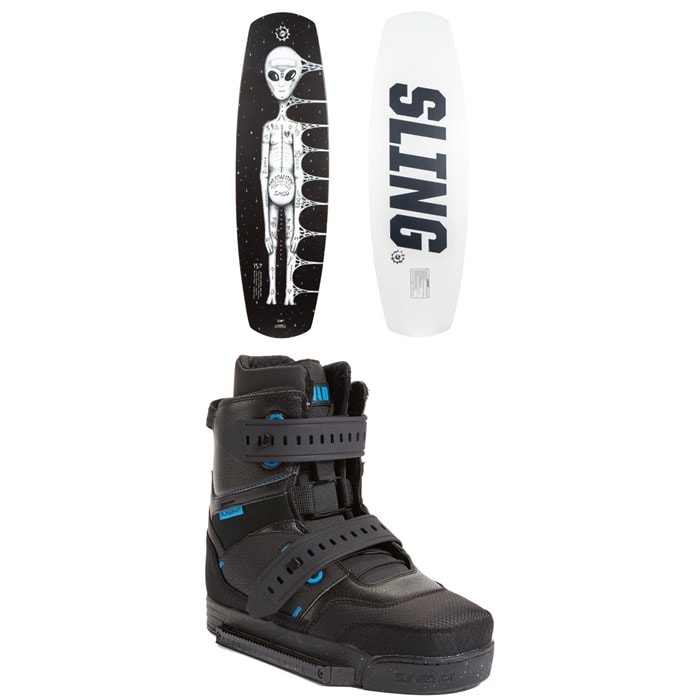 Slingshot Coalition + Rad Bindings
The price of " Slingshot Coalition + Rad Bindings" varies, so check the latest price at
Flex: medium soft
Continuous rocker
Bindings: Flex track
Base: Channels
Sizes:137, 142, 147
All levels
Anna Nikstad's first pro model is, I think, a great choice for you girls who really got hooked to wakeboarding and feel ready to commit with a board that will stay relevant all along your learning curve.
With a medium-soft flex and continuous rocker, it's very manageable for beginners, will do wonders on your first rails and kickers, and thanks to triple concave channels, will also allow you to take off those fins and still feel some grip when edging your way in and out.
As usual with Liquid Force cable boards, the Virago also comes with LF's sintered grind base so you don't have to worry about damaging your hull on obstacles.
Couple the Virago with Anna's stylish pro bindings, the Vale 4D, designed with women's foot in mind and a medium flex for a firm but comfortable foothold, and you get a park ripping machine that'll see you improve faster than ever.
Like the Peak 4D, the Vale also comes with removable walk-out liners, an advanced lacing system, and a medium fit that'll welcome most foot shapes. Just remember that if Flex Track boards can accept both 4D and M6 bindings, 4D bindings are only compatible with Flex Track boards.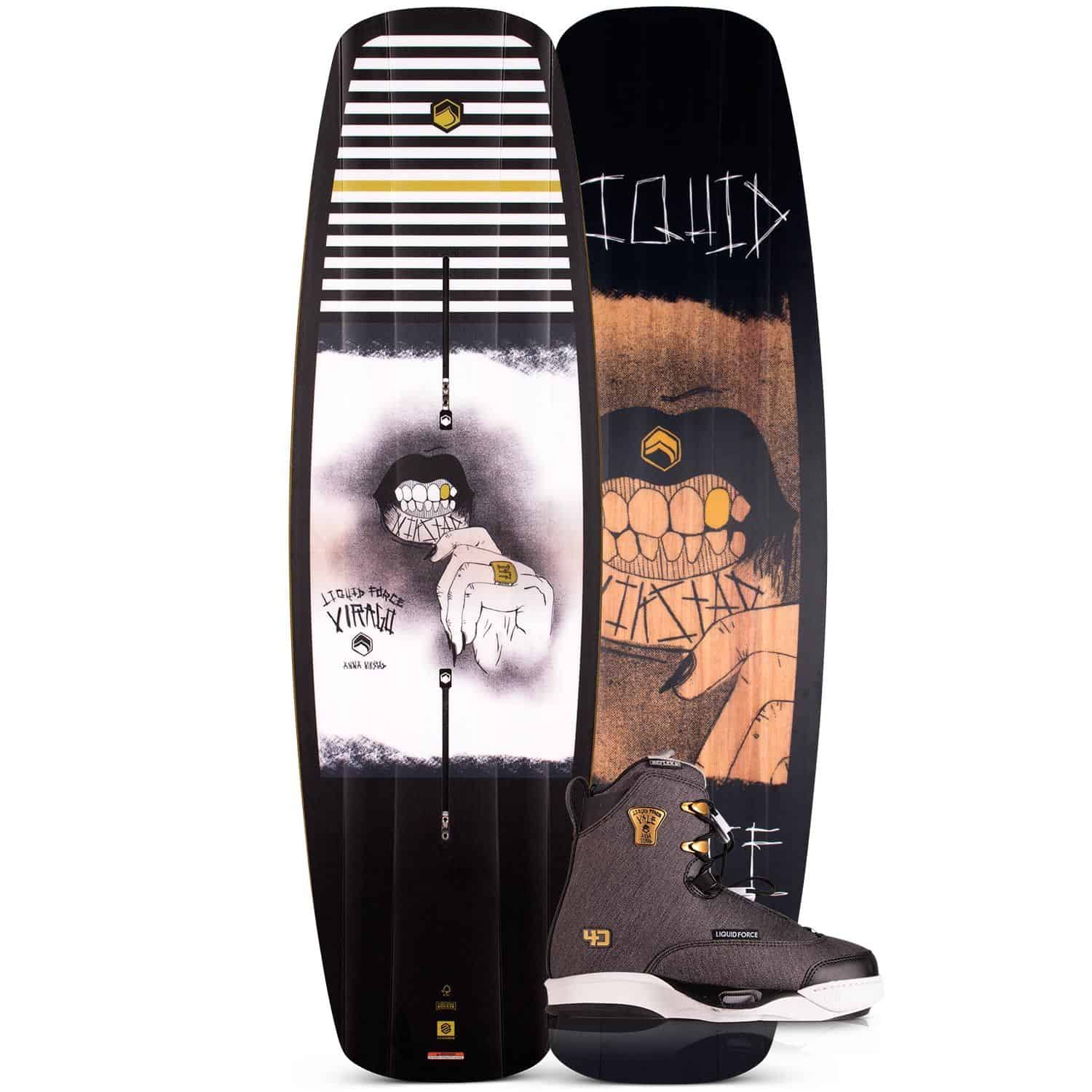 Liquid Force Virago + Vale 4D Bindings
The price of "Liquid Force Virago + Vale 4D Bindings" varies, so check the latest price at
Flex: Medium (soft nose)
Continuous rocker
Bindings: M6
Base: Flat – no fins
Asymmetrical
Size: 160
All levels
If the Space Mob was a car, it'd probably be the Doc and Marty's Delorean. This thing just came out of nowhere, retro AF, but actually became one of Slingshot's best-sellers this year, believe it or not.
Whether you're feeling nostalgic reminiscing on your first skurfer board and are keen for a blast from the past session, or a freshly grown teen bored of conformity wanting to try something totally different, the Space Mob could very well grab you — and who knows, even become your go-to stick in your quiver.
In the true spirit of Slingshot's out-of-the-box, don't-take-yourself-so-seriously philosophy, this is a board made for fun, and fun it delivers. Put the super tunable Space Mob bindings on that directional-asymmetrical-slash-gender-neutral-weirdo and ride it like a fresh powder gun, or don't and go one foot in the air like you just don't care. Send us the pics though and we might feature them in here crediting your name or crew.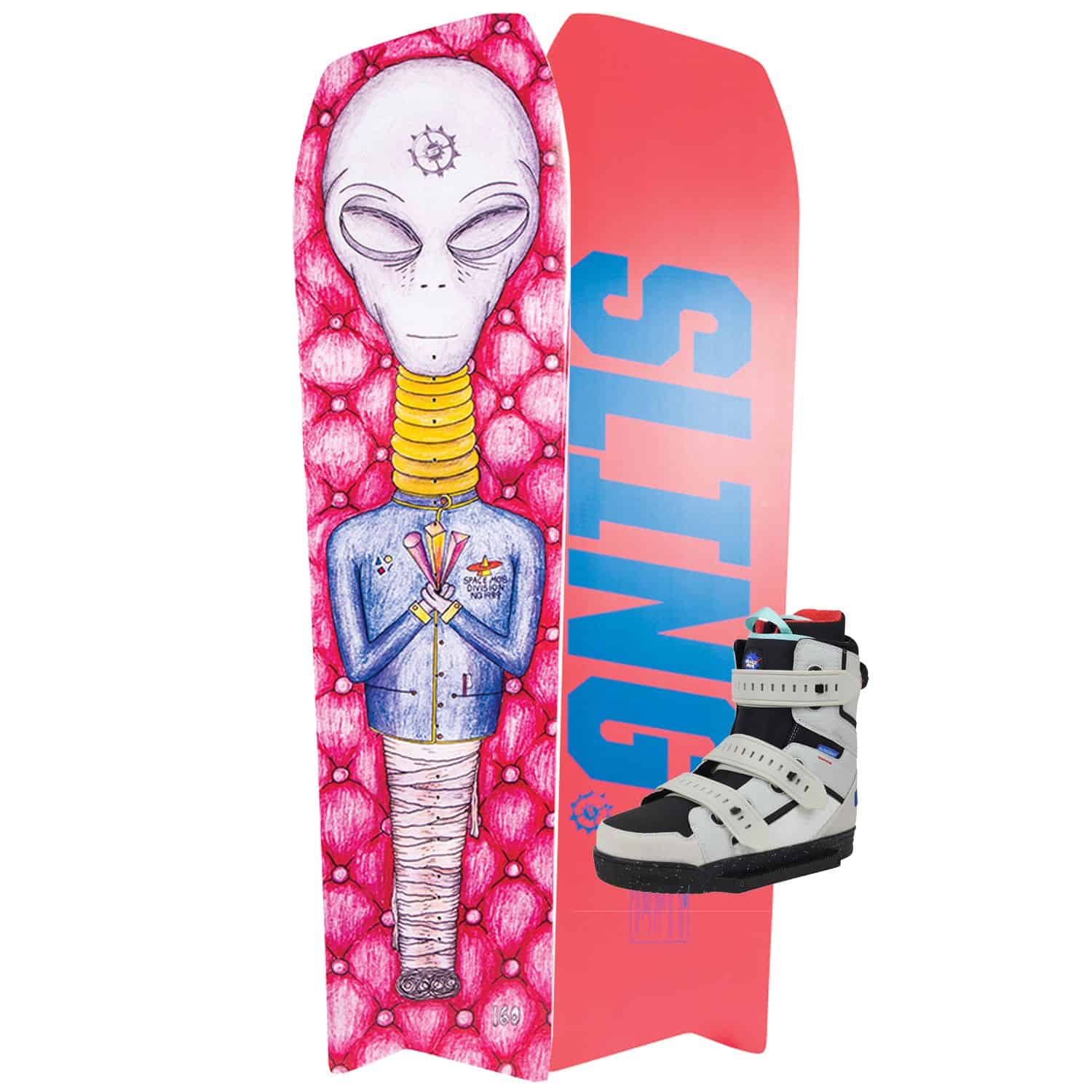 Slingshot Space Mob + Space Mob Bindings
The price of "Slingshot Space Mob + Space Mob Bindings" varies, so check the latest price at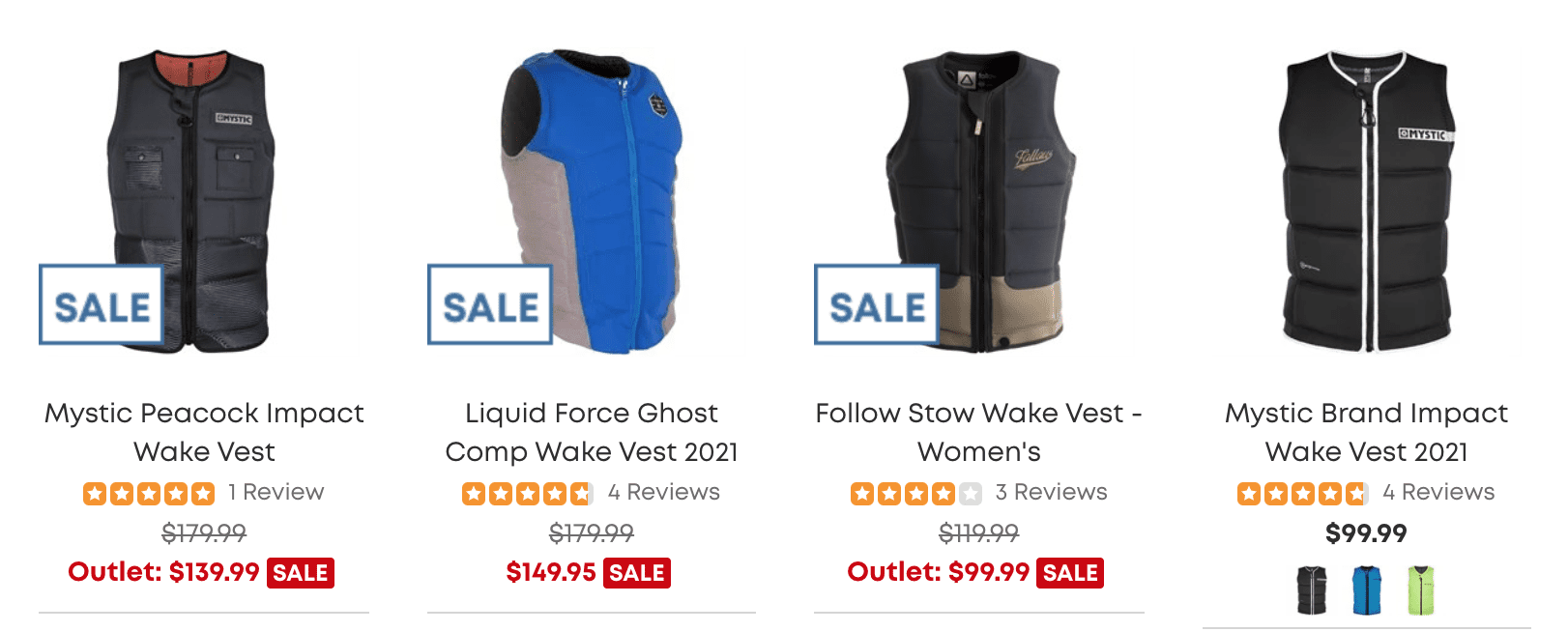 Is a bigger wakeboard better?
Regarding wakeboard sizes, you can use the wakeboard size chart above as a reference (for the US anyway, right now in 2021 in Europe you can add 10 cm to all these numbers easily), just keep in mind that personal preference also has a lot to do with what size of board you should go for.

If you're an intermediate wakeboarder, then you may already know whether you're into big or normal sized boards, and what stance width you like riding. (stay away from boards that are clearly too small for your weight as much as possible)

As a beginner getting your first board, I'd advise you to stick to the chart above or, even better, to the boards' specific size charts which you'll usually find on our partner's product page. You can go for a bigger size than suggested if you know you like that extra floatability or just want to try out this old continent trend, but again, you really don't want to go smaller.
Continuous or 3 stage rocker?
The rocker of your wakeboard simply refers to its construction type. A continuous rocker goes from tail to nose in a single curve, like a banana, while a 3 stage rocker looks more like a modern skateboard, tips still curved up, but the base is flat.

This is independent of the board's flex (which we'll talk about shortly) and mostly affects the board's pop, speed, and control.

A 3 stage rocker will give you that extra bounce in your pop, as it makes the board more responsive to jumps; but it also makes it a little bit slower, as it tends to push water instead of cutting through it. A flat base means a little less control in your turns, as it renders the fins and channels less effective, but also makes your landings a bit more intense.

Keep in mind that continuous rockers are typically better adapted to hitting rails, as the shape actually helps you push into those nose and tail presses, while a 3 stage rocker makes it more challenging.
It would then make sense that beginners would prefer continuous rockers, as they are just a bit easier to handle. But in reality, starting out with a 3 stage rocker isn't that bad, and if you've never tried such a board I'd honestly suggest giving it a go. If you already have a basic level and feel more attracted to kickers, air tricks, or boat riding, then don't hesitate to go for 3 stage rockers.
Do all bindings fit all wakeboards?
Even though I've only listed wakeboard + bindings packages here (so you won't have to worry about whether they are compatible) it's still important to know the different bindings systems that exist for the time you'll want to buy bindings by themselves. Bindings usually don't last as long as the decks, so that time will inevitably come.
To keep it simple, in this list you'll find either the classic M6 inserts or a rail system called Flex Track (for the board) or 4D (for the bindings) by Liquid Force. M6 is definitely the most common for many brands, but some models do offer the rail system, which allows for more precision in your stance setup (stance = width between both feet), and supposedly a better hold.
Important fact: you can put M6 bindings on Liquid Force Flex Track boards, but you cannot put Flex Track bindings on M6 boards. Ideally, though, you'll want Flex Track bindings with their corresponding 4D bindings.

It seems to me that all the major wakeboard brands are shifting to a mix of a proprietary mounting system while still offering the universal M6 option. Hyperlite also has its own system which is similar to snowboard bindings, with the structure of the binding staying on the board permanently, with only the boot liner coming out so you can walk around in wet sloppy boots. No need to say I don't find these especially attractive… unless your local park chose gravel to line up the walk of shame. Sick bastards.

How to position your bindings?
First you need to know whether you're regular or goofy, regular means having the left foot forward while it's the right foot for goofy. Typically it is your strongest leg forward, if you're not sure which one that is, try jumping on one leg repeatedly and see on which one you feel better control over. Then you should try to find your favorite stance, which is the width in between the 2 bindings.
A good way to experiment is simply to fit your boots in without screwing them on and just test a few different stances, and then confirm that with a little session. Some like narrow stances (The new breed of European riders), while others like a wide stance (the old school US way which I prefer, I'm at a 60cm stance for a 6'2 height).
Finally, you can decide what your angles will be. Again it's good to experiment with this, but as a starting point, I would advise between -8° and 0° on the back foot and between +12° to +16° on the front foot. Once you're comfortable with that and feel ready to tackle riding switch (so any foot forward), you can try having the same angle on each foot, such as -18° and +18° which are my own angles.
Remember this is all very personal and you may only find your perfect settings by trial and error and a bit of experience.
How do fins and channels work?
Wakeboard fins serve a simple function, to add stability and lock in your board in the direction you're going, which is very useful for beginners still grasping the sport. But you will find that once you're past a basic level and are ready to experiment and really improve, they can quickly become more annoying than helpful. This is why all fins are easily removable. Obviously, you'll also have to take them off before you start hitting any kind of obstacle.
Channels, on the other hand, are a bit different. Molded into the board, they're here to stay — but are much more mellow than fins. Some boards have them, others not, no matter the level. Usually, soft, continuous rocker boards made to hit obstacles (rails in particular) will have a perfectly flat base to make sliding as fluid as possible; while stiffer, 3 stage rocker boards may feature light to moderate channels to help with carving and especially air tricks, helping you to lock in your edge and pop stronger and higher.
Who makes the best wakeboards?
I chose to feature the following brands because either I rode their gear extensively, or have tested some of their models (except for Hyperlite). My setup of choice for the last 7 years has been the Liquid Force Peak with the Ronix One and later, Kinetik bindings. I also rode Ronix and Slingshot boards here and there, by testing out friends' setups occasionally.
Ronix Wakeboards (founded in 1990) is a brand built up by a couple of wakeboarding legends, notably Parks Bonifay and Danny Harf, and has a strong lean on boat riding, making explosive boards on the wake.
Nowadays Slingshot (founded in 1999) makes all kinds of gear, whether that's for kitesurfing, SUPing, foiling, and beyond. But its wakeboarding range has truly exploded with the rise of cable parks as Slingshot makes almost exclusively park boards. They're especially known for their rail-hitting monsters ridden by the likes of the Shredtown crew, James Windsor or Steffen Vollert.
Liquid Force (founded in 1995) might be the best-known wakeboarding brand out there, thanks to their determination to make gear for absolutely everyone, boat and cable, air tricks and rails, wakesurf and wakeskate. Whatever you need, they'll have it. I have been riding Liquid Force boards for a while now — 3 stage rockers mostly — and can tell you with total confidence, their boards are flawless, tough as hell, and will follow you til' the end, for better or worse.
Finally, Hyperlite has been on the front scene of wakeboarding for ages now and is very popular with yacht captains and owners for some reason. Having worked as a deckhand on quite a few 100 ft + ships and always being the one in charge for wakeboarding tours with the dinghy, 90% of the time, the gear is either Hyperlite or O'Brien. They both arrived a bit late on the cable revolution, but they surely make damn good boat sticks.
Read next: