Big thanks to all the smashing contributors for our Siargao series: Kathrin Borgwardt of Kitesurf Mindoro, Hendrik Van de Perre, Tom Soupart of Siargao Wakepark, and William Bourget of Asia Pacific Tours.
---
An adventure lover's selection of the best things to do on Siargao Island, Philippines.
Belonging to the province of Surigao del Norte, Siargao Island is a surf washed, tropical paradise where the only phrase more commonly heard than "have you eaten yet?" is "good luck leaving, this place will suck you in".
The island is a patchwork of palm trees, jungle, and farmland; though it's Siargao's relentless surf that's brought it to fame within the extreme sports community.
Siargao is, as many will tell you, the surfing capital of the Philippines. But it's not just barrelling waves on offer; adrenaline sports and outdoor lovers also have their pick of kitesurfing, stand-up paddleboarding, diving, wakeboarding, and mountain biking.
Start planning and budgeting your trip by comparing the best hotels and flights on Kayak!
Psst: read our Siargao travel guide for practical tips on where to stay, find internet, eat, shop, and more!
Surrounded by reef, knotted with mangroves, and covered in white sandy beaches, Siargao's outdoor adventure offerings have begun to fuel the island's modern culture. Early mornings, healthy food, and yoga sessions come as standard.
But as with all idyllic hideaways, life in Siargao is changing at breakneck speed. There are few places you can go in the south which remain undisturbed by construction, and with word about Siargao quickly spreading, more and more tourists are choosing to include the island in their Philippines travel itinerary.
By all means, go to Siargao now before it all changes; but whatever you do, don't go there in any rush to leave.
Our pick of the best things to do in Siargao
Surfing
Surfing has become synonymous with Siargao thanks to the island's never-ending swell and reliable wave season. The island's most famous wave, Cloud 9, has time and time again been voted one of the best waves to surf in the entire world, drawing scads of surf travellers to experience the paradise of riding it for themselves.
Cloud 9 — and a handful of other brilliant breaks — can be found on the south of the island near General Luna. This is where Siargao's surf culture is at its strongest, with eco inspired hostels, beach bars, and scooters with board racks are ubiquitous. Staying nearby at the likes of Avocado Hostel is the easiest way to maximise your time on the water.
Novice surfers and first-time visitors to Siargao will do well to take a peek at the various surf camps available on the island; offering a handy accommodation + surf lesson + airport transfer package for pretty competitive prices. We love the look of this surf and yoga camp and the seriously epic 12 day island hopping surf odyssey.
Kitesurfing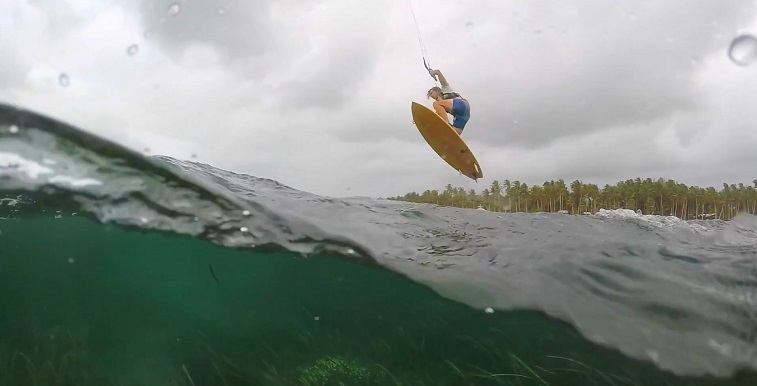 With its huge flat water lagoon, hollow tubing waves, downwind adventure potential, and remote offshore islands, kitesurfing in Siargao is seriously dreamy.
Full disclosure: the wind in Siargao isn't as reliable (or strong) as, say, Boracay, but when the wind plays ball it's easily one of the most awesome kitesurfing destinations in Asia. And since most people head to Siargao to surf, kitesurfing is a naturally good fit for when the surfing conditions aren't their best.
The typically light wind also makes for excellent foiling conditions; a good one to remember if you're on the lookout for places to do some hydrofoil training in warmer climates.
Staying near General Luna in a cosy surf hostel is the best way of ensuring you're close to the lagoon if and when the wind kicks in. Until then, chill out with a cold bottle of Stella and watch the world go by.
Or…..
Wakeboarding
Up until 2018, there was little to no wakeboarding action in Siargao. Lucky for all you wakeboarding nomads out there, the island just opened its first ever cable wakeboarding park – and it's already turning heads for being listed as one of TripAdvisor's top 10 things to do in Siargao.
Hidden away in a grove of coconut trees and just a 10 minute drive from General Luna, Siargao Wake Park is the place where the magic happens.
The cable park is equipped with a 2.0 system in a 100 meter long lake, which is the perfect place for beginners and airstylers to practice their moves. At the end of the lake there's a pool gap and 2 handrails connecting it with another elevated lake on the other side.
Siargao wake park is open all year round, so you can go wakeboarding on the island throughout the whole calendar year — boom! This is really worth noting for all you Europe and US-based wakeboarders, since Siargao's weather is perfectly awesome during your winter months when your local wake parks close down for the season.
As for all you newbies wondering if you'll be able for it or not:
Wakeboarding is a super accessible sport. You don't have to be a pro surfer, kiteboarder, or any kind of boarder for that matter, and you'll still be able to get up and riding within your first morning of being at the park.
The owner of Siargao Wake Park, Tom, and his team of staff are always on hand to provide instruction, coaching, and safety tips to all customers. You'll also be kitted out with proper safety gear (like an impact vest and helmet) so that you're totally comfortable and protected during your first experience wakeboarding in Siargao.
SUPing and kayaking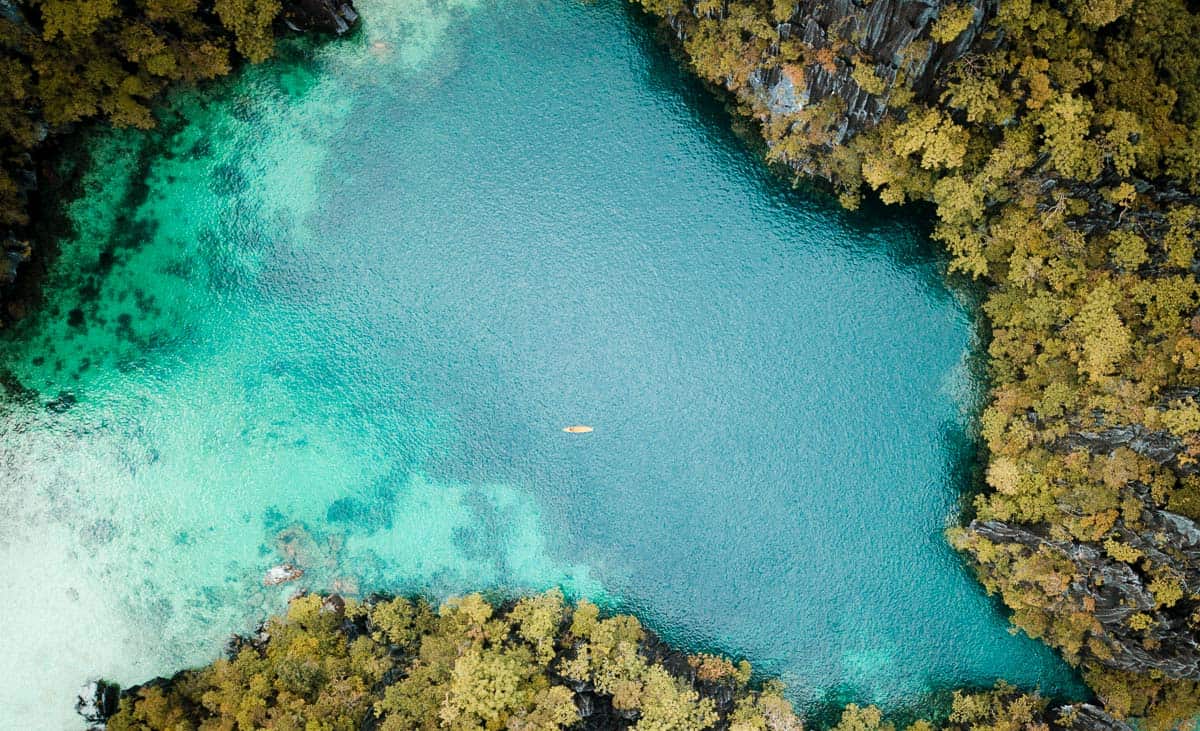 SUP culture is big in Siargao, with tons of people hitting up the lagoons and wave spots with their paddle boards every day. But for those who prefer to stay seated — or fancy getting some speed going — kayaks are also readily available and make for one of the coolest things to do in Siargao when your adventure cravings strike.
There are plenty of places for board and kayak rentals, and once you're kitted out with your equipment you'll quickly find that there are endless places to explore.
North Catangnan gives easy access to the estuaries that lead all the way from Cloud 9 inland to Dapa. The riverways twist and turn along the shoreline, offering a very different perspective of Siargao's coconut trees, farmland, and rural countryside.
Rent your kayaks and SUP boards from Kermit Surf Resort or Turtle Surf Camps.
Hop over to Daku & Guyam Islands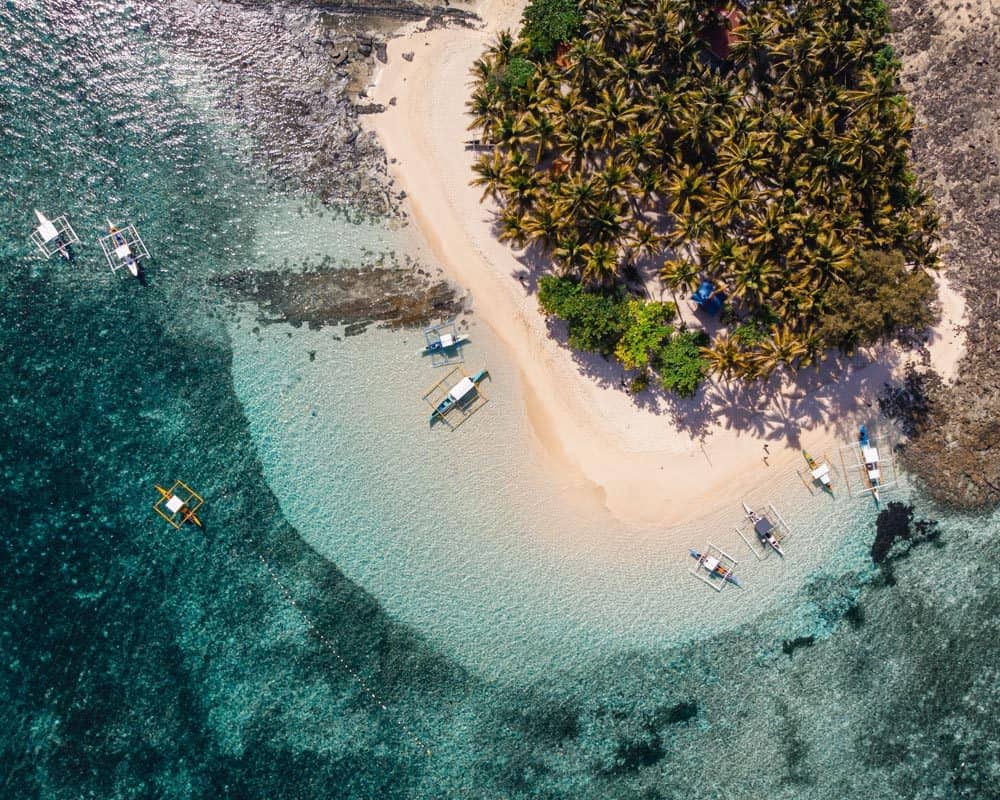 Siargao is parter of the larger province of Surigao del Norte, an archipelago which encompasses insaaaanely cool islands like Bucas Grande, Dinagat, Mindanao, and Daku & Guyam — the super lovely pair just off the shores of Siargao.
Both islets are extremely small, and remote, and see significantly less visitors than their larger sister, Siargao. Guyam is known as one of the most beautiful sunset spots in the area, and Daku makes for an epic stop-off on a downwind kitesurfing trip.
Pssst: you can experience the best of the islands around Siargao by grabbing a spot on an epic 12-day island hopping surf camp!
There are tons of boat tours operating from Siargao which will take you for a spin over to the islands — for a day of exploration, a surf session, or an overnight camping experience.
Discover Sohoton Cove National Park
Just a 1-hour boat ride from Siargao, Sohoton Cove is an incredibly scenic place to paddle, swim, and explore on foot. The National Park is a giant marine reserve bursting with limestone rock formations, squillions of tiny jungle covered islands, caves filled with bats, wild orchids, and the brightest blue water you'll see this side of Palawan.
Explore mangrove forests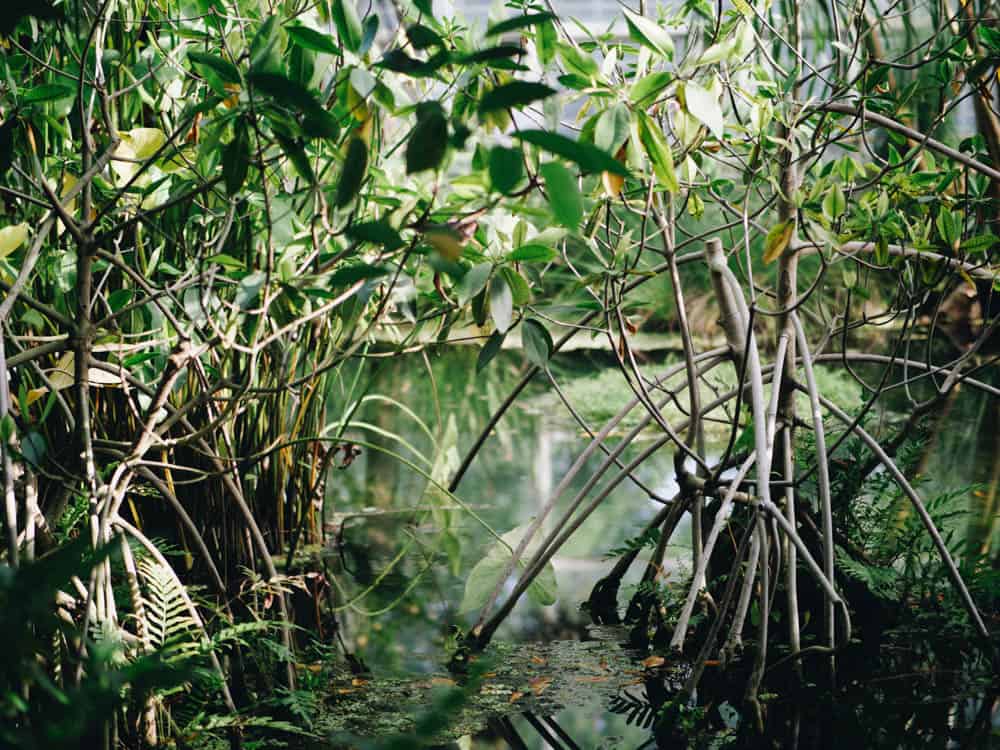 Did you know Siargao is home to the biggest mangrove reserve in the Philippines? Impressively, you can find 4,000 hectares of mangrove laden river and land in Del Carmen, and a further 4,400 hectares scattered throughout the rest of the island.
With access to rivers, lagoons, and the open sea, paddling in Siargao's mangrove reserve is a peaceful experience — and a poignant reminder of the importance of protecting the local ecosystem.
Visit Sugba Lagoon
Sugba Lagoon is surrounded by mountains and filled with clear, aqua coloured water. While adrenaline junkies hurl themselves off the cliffs on either side, those looking to take things a little slower will love swimming or SUPing through the cool waters of the sheltered lagoon. Double up your adventure experience and visit the mangroves at Del Carmen nearby.
Diving & snorkelling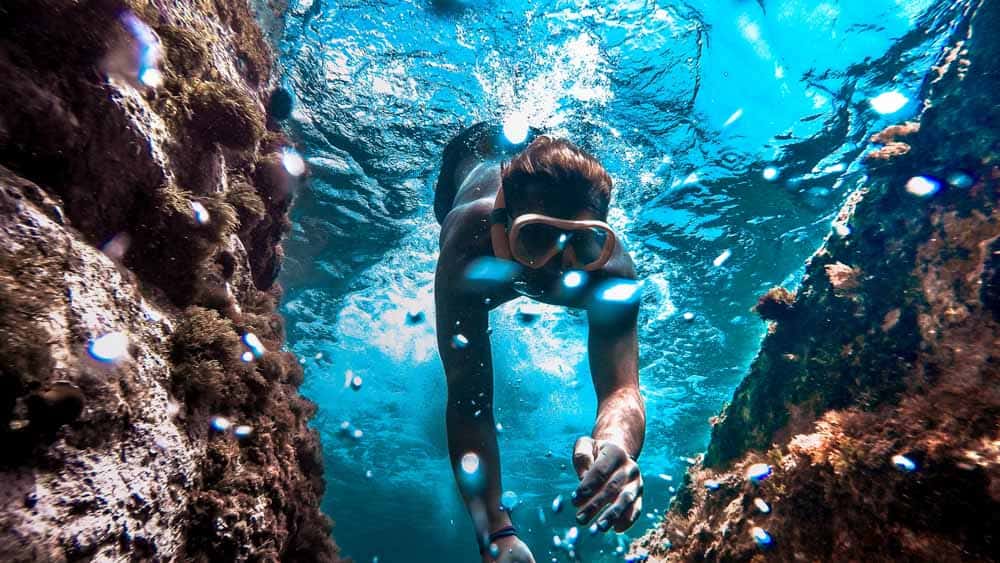 What with all that wave smashed coastline, no one would be surprised if you thought diving in Siargao was off the menu. But you'd be wrong!
Siargao Island is actually a pretty cool place to do some diving, and since it's surrounded by reef and crystal clear water, the conditions are really quite nice.
Sadly, some of Siargao's surrounding reef has been damaged by dynamite fishing. But apart from that, you can find a mix of underwater caves, coral slopes, mounds, and pinnacles. Sea life ranges from coral, eel, sea snakes, sharks, pufferfish, grouper, clownfish, moray, snapper, barracuda, and much more.