Red Alert
Snow conditions aren't always optimal. Skiers of any acumen know this. I don't dream of a lively tail rocker. Bouncing me around the park. My desideratum is one ski that I can count on. Consistency. A go-to ski for soft snow and tight terrain.
Don't get me wrong. It feels good to fly. But there's another thing that feels even better. That's not letting a few bumps and off-piste madness stop my skiing fun.
In recent years, the ski world has become enraptured with a certain ethos. Playfulness. The sprightlier you are, the better. It's led to many an all-mountain ski stuffing as much pop into their frame as they can muster.
Perfect for freestylers. What about those that place maneuverability and carving ahead of tricks and spins? Allow me to introduce the Volkl M6 Mantra. A stable and carving-efficient pair of sticks. The skis that I've been waiting for.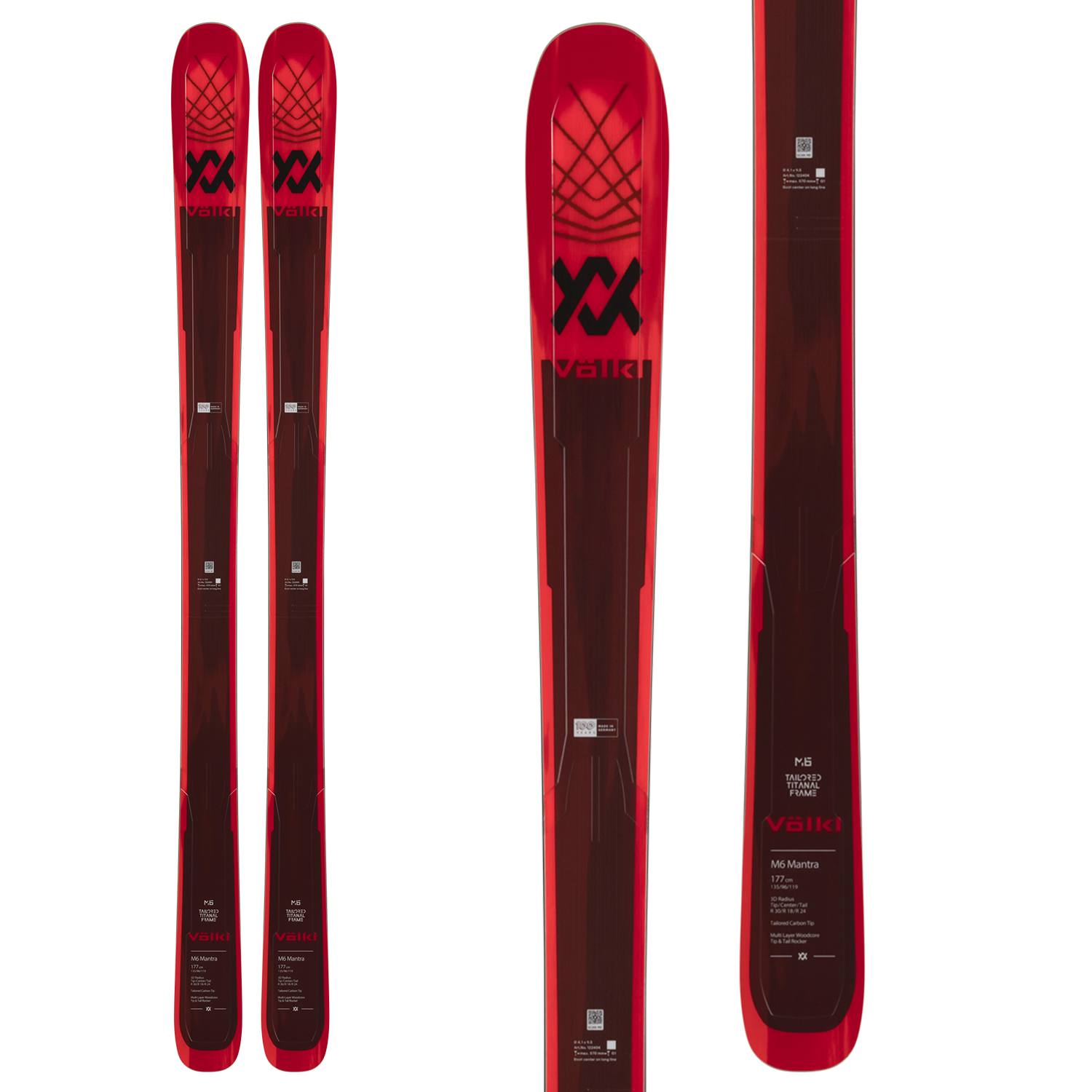 volkl m6 mantra
The Price of "volkl m6 mantra" varies, so check the latest price at
Volkl: Precision, Quality, Their Ethos
Who is Volkl? With a name like that, we can count out the possibility of them being American. No, to find them, we'd have to travel to the European continent. Germany, to be precise. Founded in the early 1920s and built with one core goal in mind.
Melding German ethics with manufacturing processes. The culmination? Today, Volkl is the largest ski manufacturer in Germany. Furthermore, Volkl is renowned for several skis lines. Most notably, the Kendo and Volkl Mantra series.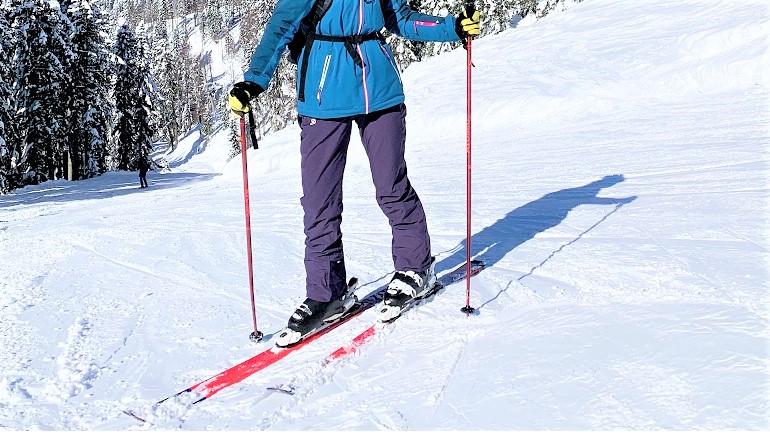 So then, who is Volkl? Volkl are the kings of the German skiing world. An established brand that has stood the test of time. They've created some of the most consistent (when it comes to performance) ski designs around.
Volkl M6 Mantra: A Versatile Ski?
Not enough time? Want a snapshot of the M6 Mantra? Well, you're at the right place. The Volkl M6 Mantra is a stability-focused pair of skis. Varied terrain meant nothing to it. At least in my experience.
Moguls. Groomers. Powder. Harder snow… you name it.
The M6 Mantra had the torsional stiffness, high-speed stability, and core construction to deliver nearly the same experience every single time. Was it playful? No, not really. While not a dire showing in this category, it was nothing to write home about. Slightly above average at best.
However, that's not what these skis were designed for. When it comes to the M6 Mantra's performance and efficiency, I'd give it top marks.
The Volkl M6 Mantra Performance Breakdown
High-Speed Stability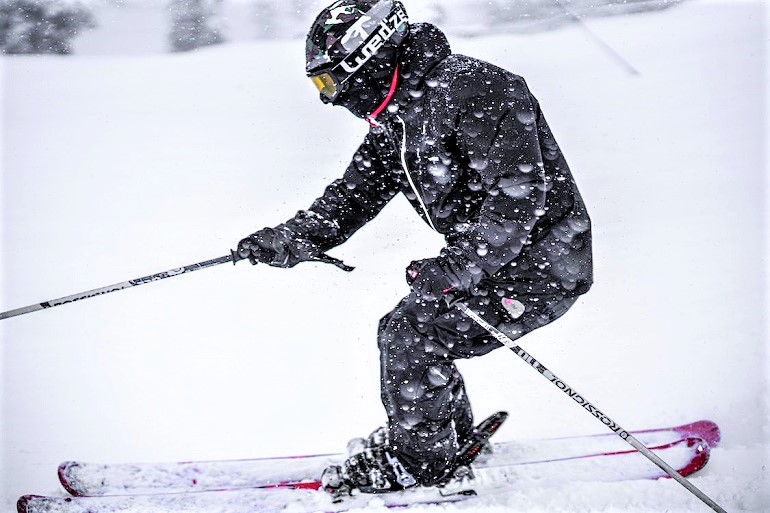 Going fast? You're gonna need a few things. Namely, a tailored titanal frame. What's that? Well, it's a laminate that makes the M6 Mantra stronger. This added strength pays dividends when it comes to dampening.
The faster you go, the more unstable your ski becomes. Think of them as cars. Cars that aren't sport ready. If you've ever acquainted the gas pedal to the floor of your vehicle, you'll know that a rising speedometer equates to a rickety car.
The tailored titanal frame I mentioned earlier ensures that this isn't the case. No rickets. No convulsing skis. Just a quiet and steady ride. Well, we know it's stable. What about its velocity potential? Can it consistently reach ever higher speeds?
Forever-increasing speeds usually come down to the ski's base. P-Tex 2100. That's what the M6 Mantra is packing. A high-density sintered polyethylene base. Perfect for gliding over trouble. Take note! This is not the best-sintered base that I've ever experienced.
However, thanks to the inclusion of carbon fiber inserts near the binding area, it certainly performed far better than it had any business performing. The M6 Mantra is a shorter ski than most. Perhaps that played a significant role in its impressive speed stability.
Stable Ski Weight
A ski's weight. Precisely how much does it affect performance? What does it affect in general? A ski's weight can heavily influence your run. I feel as if I've discussed this before. It's all a matter of gravity. Heavier things descend faster.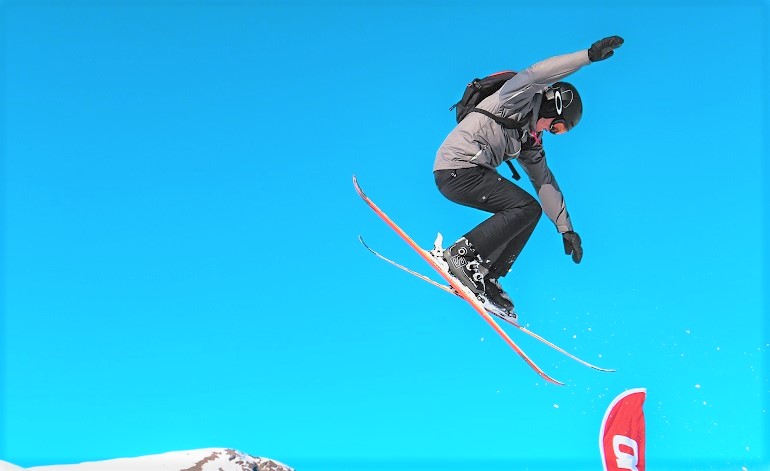 Heading down the slope? If both you and your skis are on the hefty side of things, rest assured, you'll be descending mighty fast. With that out of the way, just how heavy are the M6 Mantras?
Hulking. The Volkl M6 Mantra definitely tips the scales. Among the heaviest skis around. Right up there with the Rossignol Black Ops Senders, another chunky pair of skis. What's the issue? Bulky skis descend down the mountainside much faster than others.
While speed does see an uptick, pop does not. Your air time will be significantly reduced. It's not just that. Despite their tailored carbon tip design, the Volkl M6 Mantra skis were quite the obstacle to get used to. Hauling them about was no easy task.
Great for your calf and thigh muscles but a pain all the same. The Mantra's weight was even more astonishing when you consider their shorter lengths. An exhilarating experience? Without a doubt.
Just be sure to break in those tendons before strapping them on.
Worthy of a Carve?
Whether snowboarding or skiing, shredding is always good fun. Deep carves raise my spirits. Turning freshly paved piste into crummy chunder feels delightful. More so when gearing up with the Volkl M6 Mantra skis. Transforming the environment around me.
Carving is definitely one of the Volkl M6 Mantra ski's strong suits. From start to finish, there wasn't a moment of vulnerability. Gone were the shaky wobbles and stalled half-starts. Being able to whip into a carve and pull out of it without much speed lost was enchanting.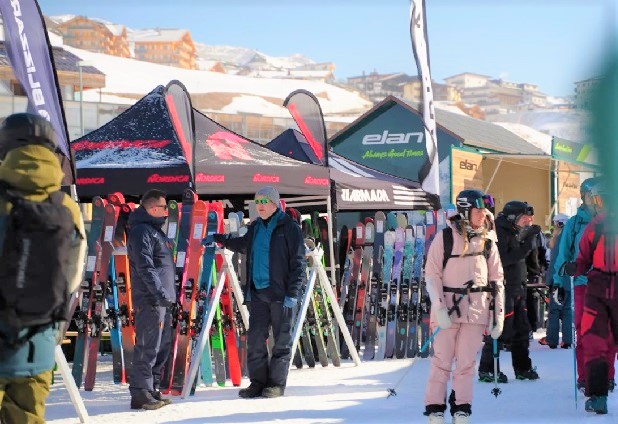 Stuttering was also non-existent. Sometimes, in the middle of a carve, it isn't uncommon to hit a snag. A rough patch that significantly reduces your carving efficiency. While this may seem like a small problem, it can quickly escalate.
Inefficient carving is a surefire way to catch an edge. Faceplant heavy into the unforgiving pow below. Again, this wasn't a remote possibility with the Volkl M6 Mantra skis.
The main reason for this is the sandwiched construction of the M6 Mantra ski's edges. The edge itself slapped in between two thin metal sheets.
Carving efficiency without the slow down. Of course, anything with this much metal in it has to weigh. The great edges of the Volkl M6 Mantra skis are as effective as they are heavy.
Turn Shapes

Turn radius determines the angle of your turns. That is, how wide. How wide do your turns extend? A larger turn radius is great for speed retention. Going fast but need to change course? It happens more often than you'd think. Those damn alpines!
In the scenario mentioned above, a short turn radius would be most optimal. Why? Because turning on a dime is definitely necessary when attempting to avoid the obstacles in your path. More so when traveling at higher speeds. Which the M6 Mantra can certainly reach.
As I mentioned earlier, an extended turn radius is best for speed retention. Going fast? Want to keep it that way? A large turn radius allows you to gradually alter your course without a significant (if any) loss in speed.
Volkl M6 Mantra has a medium turn radius. Volkl attempted to give faster turns to the Mantra, without reducing your top speed drastically. The result? Surprisingly on the mark. Even when riding through thick powder, I never felt as if the pendulum had swung too far in either direction.
Yes, you'll still lose some speed. However, definitely nowhere near the amount of a short turn radius.
Pow: Float or Sink?
When it comes to powder, all-mountain skis can definitely vary. I've encountered powder crushers and floppers alike. At the same frequency. Why the variation? Because all-mountain skis focus on stability and dampness.
The issue lies in the fact that powder riding requires float. Lots of float. Bring the flotation or sink in desperation. That's what I always say. Not really. Now then, is Volkl M6 Mantra capable of riding the waves? Surfy? Bubbly or just an anchor?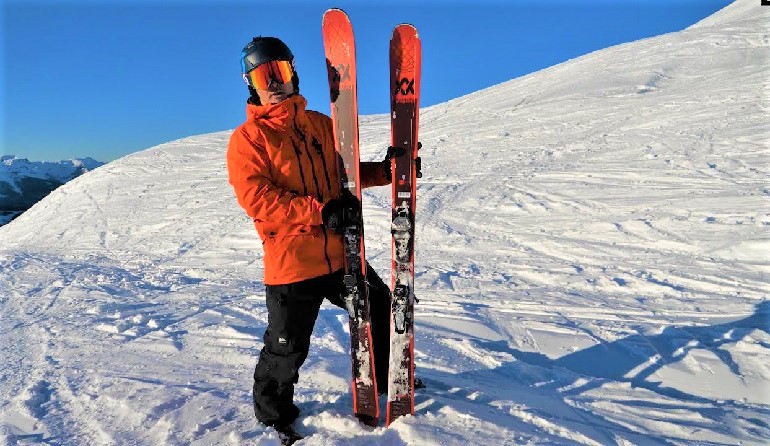 And the winner is… high levels of float. Its powder performance was among the best in class. Not number one. However, it was high enough to rave about. Before I continue, ask yourself the following.
What is a pow day? There isn't a right answer. Pow days vary from one skier to the next. The good stuff falls on its own schedule. Now, even on heavy powder days, the Volkl M6 Mantra brought its A game.
In my opinion, there is one feature that made it all possible. The Volkl M6 Mantra ski's tailored carbon tips. Tailored carbon tip? What exactly is that? These tips are specially made by embroidering carbon fibers onto the frame of the skis.
Thanks to this process, the carbon fibers are strategically placed. Resting along the areas that see the most action. The end result is all-mountain ski tips that greatly improve skier maneuverability. Great powder performance.
Waist and Effect
Wide angled? Not exactly. When it comes to waist width, the M6 Mantra is one slim ski. Interestingly enough, stability is still one of the core tenets of the M6 Mantra skis. That's what makes the Mantra line world-renowned. Despite their appearance, they always manage to pull out top marks.
This narrow width works perfectly for slicing carves. Nimble in nature. The M6 Mantra ski's waist can take all the credit.
It's not all sunshine and roses. Deep snow, and I'm talking real deep. Can certainly overwhelm your skis. Provided that you are careless. With a waist this narrow, I'd stick to hard-packed snow conditions and clean groomers.
Crud and Chunder
Stability. I've constantly harped on about it. Surely. Surely the M6 Mantra skis can handle crud, chunder, spud, and whatever else you want to call choppy snow. You'd be correct in assuming that.
In fact, I'd place the M6 Mantra skis at the top of the charts. Handling the slop left behind is their specialty. For so long, I've had to wade through the filth and lie to myself. "That was a fun day out!" No, it wasn't! Or at least they hadn't been until now.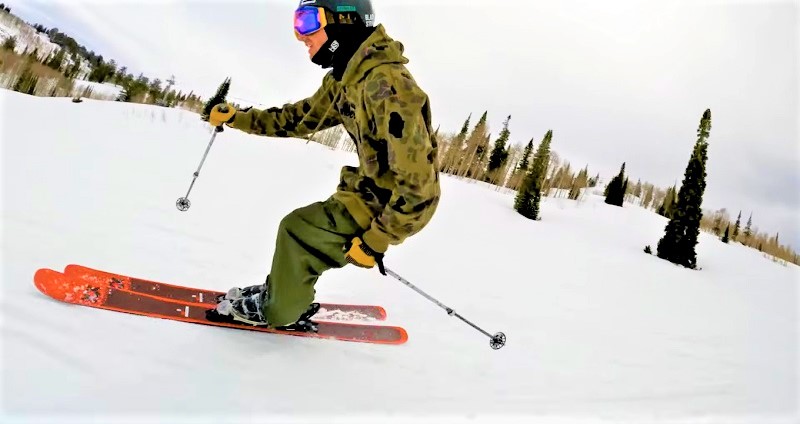 The M6 Mantra skis surprised me the most in this regard. True alchemists. Turning slop into hard-packed groomers. The highest marks for this category.
The M6 Mantra, Made To Play?
We've been riding too high. At last, the M6 Mantra skis have reached the sun. It's time to come crashing down. These are not playful skis. If you want playful skis, head elsewhere. Can they deliver a pop and bounce? Of course, but there are others much more up to the task.
No, the M6 Mantras are the skis for consistency junkies. Those fixated on getting a solid eight out of ten bare minimum every time they head out. They are nowhere near volatile enough for me to call them playful.
Above average at best in this category.
The M6 Mantra Build and Terrain
Build Process and Materials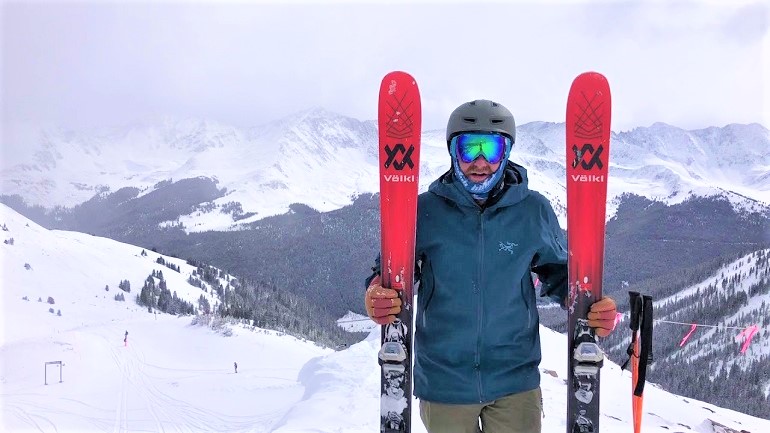 A multi-layered wood core. Consisting of beech and poplar stacks. Tipped off with tailored tips. Rounded out by titanal sheets and a titanal frame. Cheap skis, the Mantras are not.
With a build like that, it's safe to say that the M6 Mantra skis are the caviar of the skiing world. Was there anything else I wanted? Some new technology that I felt had to be included?
Nay. To truly understand the dimensions that the Mantras go to. Simply compare their build to any other pair of skis. Every part of these skis was optimized and then specified upon. No changes required.
Enough Rocker To Fly?
A classic tip-and-tail rocker. Extra rocker on the tails. While there was enough lift to easily run through powder, I wouldn't say that these skis are free flyers. The M6 Mantra skis are lacking wings.
This correlates with their average playfulness scores. I didn't expect much from them in this regard. Frankly, I'd say that the Mantras did more than enough to impress me. Sure, they aren't free flyers. However, I must also take into consideration their pow performance and consistency.
Both of which are outstanding.
How's The Flex
Flex-wise, Volkl M6 Mantra skis are consistent. Same as their riding. These skis do have a progressive flex. Running low and picking up where needed. While I always prefer one solid number across the board, I'd say this was the exception.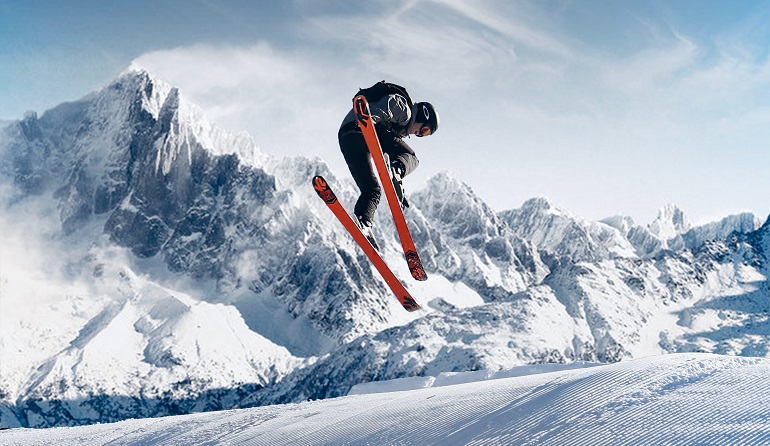 I suppose a big part of my approval came from how subtle it was. Was there a noticeable drop throughout the skis? Not at all. Hence the aforementioned consistency claims. Continuing on with this narrative, I completely understand why some would not even notice the progressive flex.
The flex here was unobtrusive. It was easy to work with and never felt too forgiving.
Groomers: Slayer or Treader?
Anything that makes groomers feel even better is a winner in my books. The Volkl M6 Mantras did precisely that. Never damp to the point where I couldn't feel the velvet crunch underneath.
Are there better options? Not likely. At least, I haven't come across them. Every bump supplanted. Every perfectly manicured patch torn through. It's quite the experience. The M6 Mantra on groomers? Try it out. You won't regret it.
Steeps: Worth the Attempt?
Yeah, slopes aren't my thing. They weren't for a long time. It wasn't until recently that I began to regularly charge down them. You call it a thirty-degree incline, I say it's much worse than that.
However, a strong benefit of the M6 Mantra skis is the confidence they instill within you. I was confident enough to regularly charge down steeps. That's a massive win in my books.
Is the Volkl M6 Mantra for You?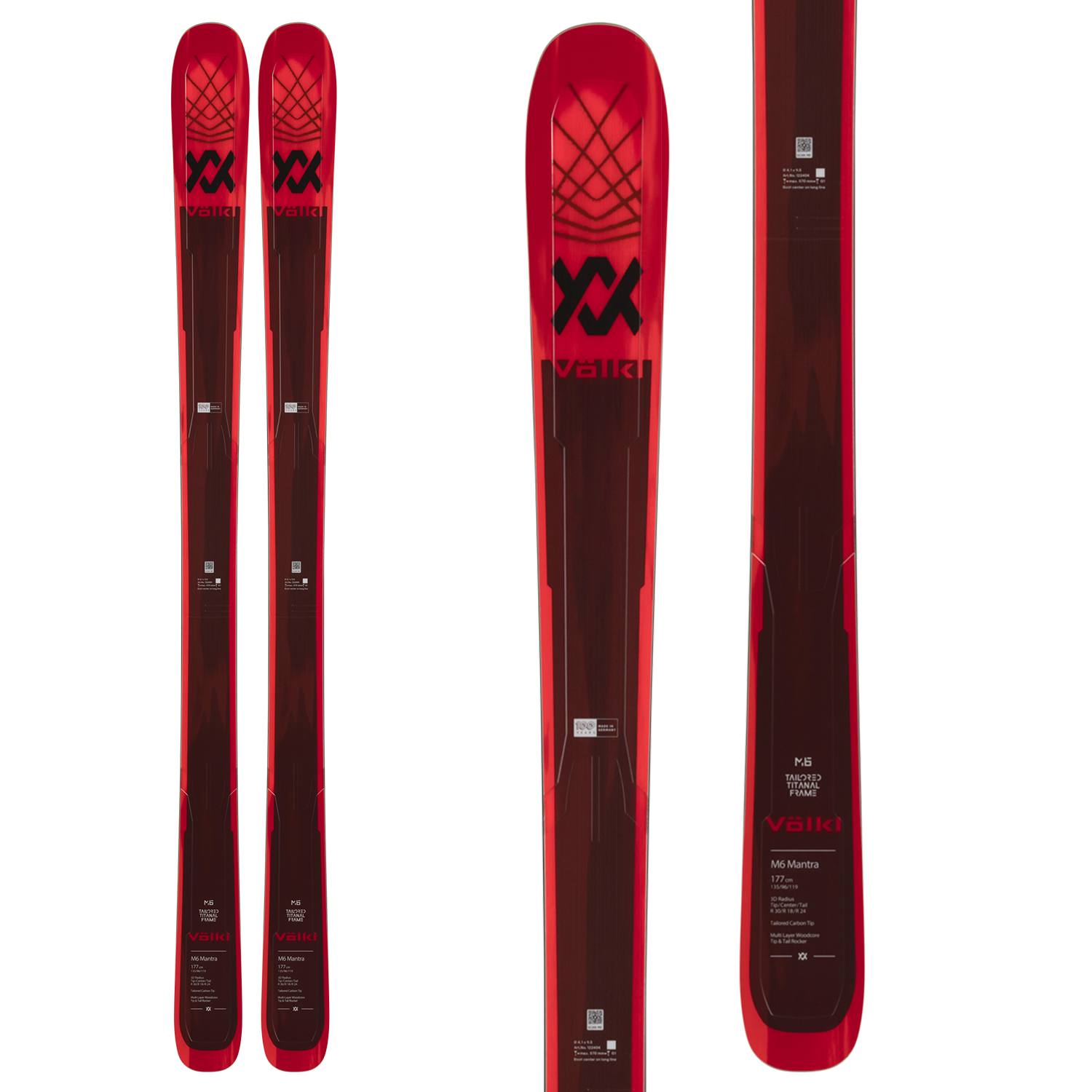 volkl m6 mantra
The Price of "volkl m6 mantra" varies, so check the latest price at
I'm eager to say yes. We all care about how well our skis perform, don't we? Their feel? Edge hold and versatility? Who exactly benefits from the Volkl M6 Mantra the most? I'd say expert skiers looking for a one-ski quiver.
Those that want a dependable ride. No matter the terrain conditions.
The Volkl M6 Mantra skis have the right length to boost skier control. Even when traveling at higher speeds. I never felt overwhelmed. Much less, on the verge of being thrown off.
A hallmark of the Mantra line is that the latest innovations are always finding their way into their designs. Not being shoehorned in. Rather, implemented in a natural way. Alongside previous alterations. For those that want "fresh off the shelf" performance, I'd recommend the M6 Mantra.
Any Other All Mountain Ski To Put on Your Radar?
Not convinced? Or is it simply a matter of price? If you aren't chomping at the bit to get the latest addition to the Mantra line, fear not. There are plenty of other skis to satisfy you. If you don't have your skiing style pegged down or are just looking for all-mountain ski, I'd recommend the Nordica Enforcer 94 skis.
This versatile ski iterates upon the traditional camber underfoot, and titanal frame build. Do the Enforcer 94s have the same tailored carbon tip construction that the Mantra M6 sport? No. Is there enough there to love? Absolutely.
Lower speeds the enemy? Then take a look at the top freeriding skis currently on the market. Freeride skis are all about velocity. The ones on that list won't disappoint.
My Final Thoughts
From tip to tail, this all-mountain ski revelation raised the bar in all snow conditions. Quietly surpassing Salomon Stance and the rest of the competition. There was a great amount of care and forethought that went into the M6 Mantras. Not to mention the surprising amount of tailored parts and features.
The end result was an agile pair of skis. Ones that converted the difficult into the facile. Metal-reinforced, powerful to boot.
I wasn't expecting much from the M6 Mantras. The problem is that they aren't flashy. These skis only begin to leave an impression once you've put them through the runner.
Quickly establishing themselves as the best all-mountain skis for this year. The crown is theirs to lose!