Wisconsin is very popular among snowboarders and skiing enthusiasts. Hypothetically, the title of 'America's DairyLand' can be the metaphoric representation of the snow-covered hills of Wisconsin.
There are around 30 top ski resorts in Wisconsin with attractive features like snowboarding, skiable runs, terrain park, site seeing, and whatnot.
Artificial snowmaking machines are a plus point for a never-ending snow supply and uninterrupted adventure.
If you reside in Chicago, Milwaukee, or Madison, then not planning a day trip to Wisconsin ski mountains will be a huge regret.
Moreover, you can even plan night skiing and stays during holidays or weekends as these resorts have room offers and other renting hotels on board.
Best Wisconsin Ski Resorts
Planning a getaway or vacation is never easy, but now we are here to assist you. For this purpose, the following is a detailed list of Wisconsin's top 10 ski resorts.
1. Granite Peak (Best Snow Resort in Midwest)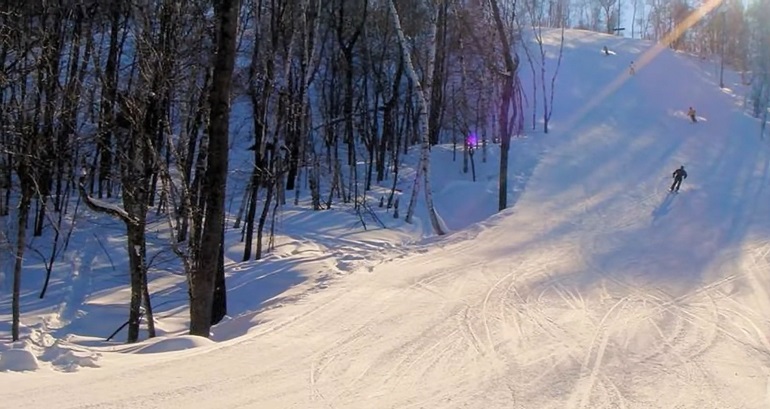 Travel time: 2 hours
Timing: 9 am-9 pm
Cost: $30-$40 per day
The Granite Peak is the tailbone of Wisconsin ski resorts. It has an area of 400 acres and a vertical drop of 700 feet, making it the tallest ski resort. Also, the location aids in getting more natural snow, along with the perks of snowmaking machines.
Multiple activities like snowboarding, snow tubing park, best terrain parks, skiing, moguls, etc., await you and your family. If you live in nearby towns and cities of Wisconsin, you can plan a day trip to Granite Peak, but a night stay will always be a good deal if you are fond of night skiing.
Plus, there are hotels and rental cabins like 'Hilton Garden Wausau,' 'Rib Mountain Inn and Townhouses, and 'Courtyard by Marriott' around the resort where you can plan your comfortable night stay.
There are around 70 trails for skiing and other snow sports at Granite Peak. These runs are for all age groups regardless of abilities. First-time skier has a separate lane to self-learn or acquire professional lessons from resort trainers.
Apart from this, four terrain parks are there for the hyper and bold snowboarders to get as daring as they can under the safety precautions. Also, as it is the start of the new ski season, remember to get the Granite Peak season passes and save some bucks. These are available for both individuals and groups.
2. Wilmot Mountain (For Solitude Seekers)
Travel time: 1 hour
Timings: 10 am-9 pm
Cost: $40-$60 per day
Hello Chicago folks, we have an excellent treat for your adventurous souls. If you like to seek solace in the mountains or your children are fond of snow sports, then you have a treasure hidden in Wilmot mountain.
Only an hour's drive can bring you a lot of joy in the white castles, and for night stays, you can consider staying at 'Holiday Inn Club,' Fairfield Inn, etc. There are about 25 run trails in the massive area of Wilmot Mountain.
The parent company 'Vail resorts' is working continuously on the expansion and development of this resort. They have introduced a new base area that can incorporate around 400 people. Moreover, high-speed rope tows, chairlifts, and conveyors ease transportation up and down the hill.
There are progression parks for beginners, while the freestylers can head towards the pastures, rope terrain parks, and gully. After a long session of athletic workout and skiing, you will have hunger pangs.
For this, multiple dine-in and takeaway options are available inside the resort. Make sure to book the tickets in advance, as the new EPIC pass program is setting some limitations to avoid overcrowding.
3. Cascade Mountain (For Scenic Beauty)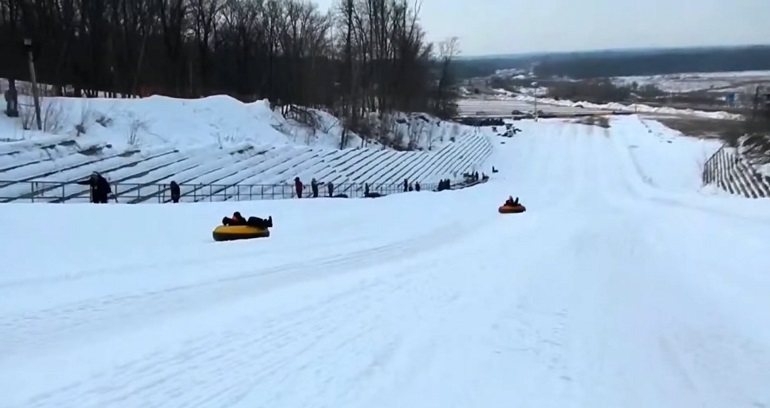 Travel time: 2-3 hours
Timings: 8 am-9 pm
Cost: $35 per day
Cascade mountain is the second-highest ski and snowboard resorts in Wisconsin. It has the specialty of scenic features and beauty. There are 47 skiable terrains and 11 surface lifts for the skier on 160 acres.
The skiing trails of Cascade mountain tear through nature as it goes into forests and around waterfalls. The skiable terrains are child-friendly; as a kid, even those under 12 can ski freely.
Night skiing is quite famous at Cascade mountain, so if you plan to extend your visit, a night stay, or even you reach the resort late, rest assured that you will take advantage of the pleasure of skiing. For night stays, you can look for famous hotels like 'Comfort suites,' 'Pine haven of Baraboo' at Wisconsin.
You better attend the coming ski season, as it's the 6oth anniversary of Cascade Mountain resort. On this occasion, resort offers fun activities like snow tubing area, jumping, jibs, rails, humps, and whatnot.
Also, the management of Cascade mountain has introduced quad chairs up the hill to manage the crowd at the base and create more space at the top for the tourists to have panoramic views with some tempting dining options.
4. Grand Geneva (All-in-one)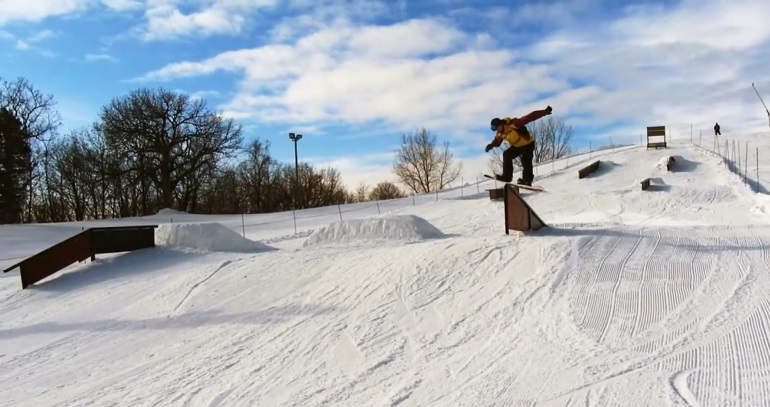 Travel time: 1-2 hours
Timings: 10 am-10 pm
Cost: $150-$160 per day
Grand Geneva is the right place for people who want everything under one roof. Yes, at grand Geneva, you not only get the skiing experience, but a lot of exciting stuff is waiting for you.
The total area is 30 acres with 18 ski runs for the athletic spirits. The slopes and trails are friendly for both beginners and experts.
Apart from this, you can experience the lake spa and numerous other activities like horseback riding, play area, adventure center, and shopping area, making it perfect for a family vacation.
Ladies, buckle up to spend some dollars at a scenic place like Grand Geneva. You can get some souvenirs back home from these shopping centers.
With all these features and facilities, who would not like to stay there overnight? This resort has an accommodation facility in the form of nice and cozy rooms.
However, if you want a different experience, you can always look out for other nearby lodges. Also, remember to participate in the giveaway happening in December's first week for a free lift ticket.
5. Alpine Valley (All-season Resort)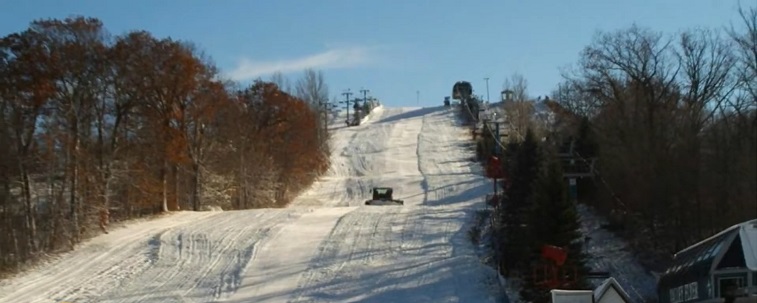 Travel time: 45 minutes
Timings: 8 am-9 pm
Cost: $40-$50 per day
The Alpine Valley resort is one of the largest ski resort; all about mountains, skiing, and less infrastructure.
You will not have to wait hours to get there because this resort has an airlift system to avoid crowding. In the area of 90 acres, you get 20 skiable trails with exceptional slopes for beginners and experts.
Alpine Valley is kid-friendly; it has multiple indoor pool, games, and plays areas to cater to your toddlers. Plus, they have compact couches and sitting areas to sit back and relax after an exciting ski session.
Also, you can look for rental places and cabins around the resort if you want to experience the night beauty.
The alpine valley is best-suitable for learners of all ages with discounted tickets and professional skiing lessons. Moreover, the adults will get a surprise free drink ticket if they book a weekend lesson. So it is a win-win deal!
6. Christie Mountain (Affordable & Family-friendly)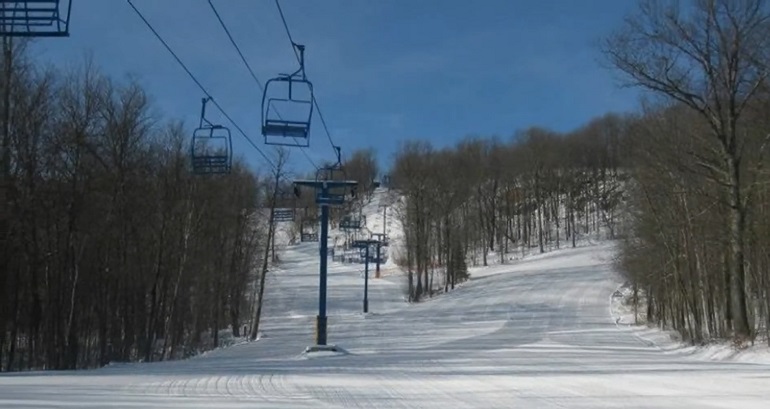 Travel time: 2-3 hours
Timings: 10 am-10 pm
Cost: $25-$35 per day
The people of Minneapolis are lucky to have breathtaking views in the form of Christie mountain: the highest ski resort. It stands out among other best ski resorts in the region due to the top perched chalet away from the crowded cities having 30 trails with six chairs and surface lifts.
Eleven trails are designated for families, beginners, or small children, while other routes at Christie mountain have all the daring points like cliff jumping for expert skiers.
Tree skiing is another unique activity at Christie mountain for a new and exciting experience in an oasis-like place.
Four terrain parks are designated for other snow activities like snowboarding, tubing, jibs, etc.
Most visitors at Christie mountain do not prefer a night stay at the top as there are fewer lodges and amenities up there. However, you can find a few rental cabins at some distances.
7. Nordic Mountain (Best for Beginners)
Travel time: 45 minutes
Timings: 10 am-10 pm (weekends)
Cost: $290-$1100 (season pass)
The Nordic mountain resort is the best place for first-time skiers. The location, landscapes, and slopes are ideal and safe for the new learners to practice. The experts can still ski at this resort and showcase their skills on the designated high-end ski area.
So, it has become one of the best ski resorts among families who want every member to have an equal share of the experience.
Nordic Mountain has an area of 60 acres with almost 15 ski trails. Also, there are three terrain parks for snow sports other than skiing. The resort has seven different lifts and tows with dual and triple chairs.
Alongside these chairlifts are the beginner trails and mid-levels, while the top has the ski area for expert skiers.
Another outstanding feature of this resort is the dine-in facility where you can have your meal surrounded by white spreads of nature. If you plan to stay at night, we recommend you book 'Boarders Inn,' 'Edenwood ranch' etc., for a wholesome experience.
8. Devil's Head Resort (Relaxed rural resort)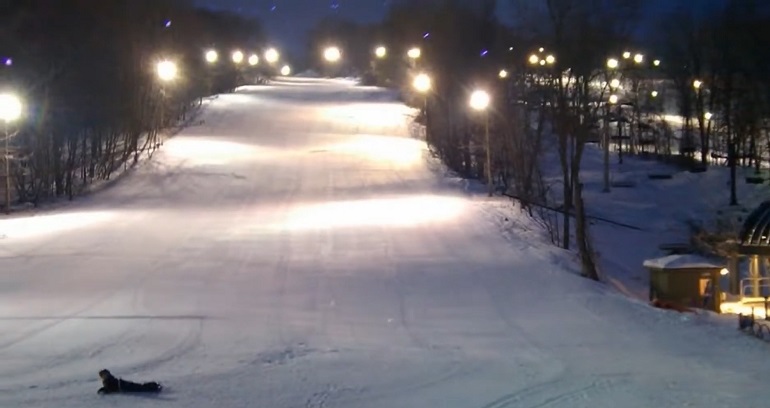 Travel time: 2-3 hours
Timings: 9 am-9 pm
Cost: $55-$60
Do not get scared by the name; you won't find any devil in the resort. If you reside in nearby places of Wisconsin, you are lucky enough as you get two commendable ski areas, i.e., Cascade resort and Devil's Head resort, just 15 minutes drive away.
The Baraboo bluffs give Devil's Head resort the perfect landscape for beginner and intermediate skiers.
There are around 30 skiable trails in this resort on 300 acres. It is one of those best Wisconsin ski resorts that offer ski-in and ski-out features. There are two terrain parks for the experts and freestyle snowboarders at Devil's Head resort.
Whereas the beginners for cross-country skiing can go for the flat-groomed lopes snaking through the forests. There are multiple activities for all age groups so that you can have a family day out once in a while.
The snowmaking machines at this resort can give full coverage to Devil's Head mountain to ensure long-lasting skiing. For a long experience and adventure, you can always plan a staycation at the nearby hotels, i.e., 'The Lodges,' 'Clarion hotel,' 'Wintergreen resort,' etc.
9. Little Switzerland (Great place to learn)
Travel time: 45-60 minutes
Timings: 10 am to dusk
Cost: $400 (season pass)
Can you imagine reaching Switzerland in just 50 minutes? But you sure can experience Little Switzerland if you reside in nearby cities of Wisconsin.
It is among the oldest skiing resorts in the region and has a record of getting about 45 inches of snowfall annually. Plus, they have a snowmaking machine, so you need not worry about the spreads.
One of the unique features of little Switzerland of Wisconsin is the front and back sides which expand the ski areas and distributes the crowd.
Despite being a small resort of 50 acres, they have managed to serve way beyond. There are 18 ski trails and three terrain parks for visitors to enjoy various snow sports.
Moreover, the base lodge is a major attraction where you can sit back, relax and recount your skiing experiences. Also, the transparent window design of the base area lets you enjoy sightseeing with a cup of coffee in a cozy environment.
For a comfortable stay, you can also plan a night stay at the 'Switzerland Inn,' the 'Skyline village Inn' etc.
10. Whitecap Mountains Resort (Year around family recreation)
Travel time: 4 hours
Timings: 9 am-4 pm
Cost: $495 (discounted season pass)
Whitecap mountains resort is the perfect place for introverts and peace longing souls. It is recorded that this ski resort is rarely crowded, so you can have your 'me time' up in the mountains and reclaim your spirits. It is located at the Penokee range with an area of 400 acres with 43 trails for skiing.
If you root for scenic beauty, Whitecap mountains is for you because it gets the lake superior snow belt effect with heavy snowing and artificial snowmaking.
Thus, it provides you with a vast and solid white carpet for skiing and snowboarding. Apart from these, you can also enjoy snowshoeing and exploring Nordic routes.
Who doesn't want to spend a night in such a peaceful, quiet, and less crowdy hill station? For this reason, you book a rental place or room in the nearby lodges like 'Quality Inn,' 'Timberline Lodge' etc.
In this way, you can spend an adventurous day at the ski resort and a peaceful night with your family, partner, or even all alone to get yourself back.
Conclusion
Adventure and solace seem opposite, but they are similar. Thus, to escape from your mundane life, you need some experience to get your mental peace back.
For this reason, there is nothing better than a mountain trip to a ski resort amidst nature and its serenity.
Use your time and holidays wisely and invest in your vacation while skiing in Wisconsin.
Related Guide: