Fishing kayaks offer the finest and most engaging experience for all enthusiasts looking to tickle their fishing bones. I mean, it's one thing to park yourself by the lakeside and reel your line in and wait for the game to catch up, but… cruising in the water side by side with your fishing line is surreal!
A stand-up fishing kayak is your best shot at therapy and fair game in the waters. These portable and accessible vessels come in different variations suiting your different needs, requirements, and conditions.
When shopping for the best stand-up fishing kayak, you have to pay close attention to your budget, the boat's comfort levels as well as its fishability features. Does that sound fishy enough to you?
Wait till you hear all of it!
The Winner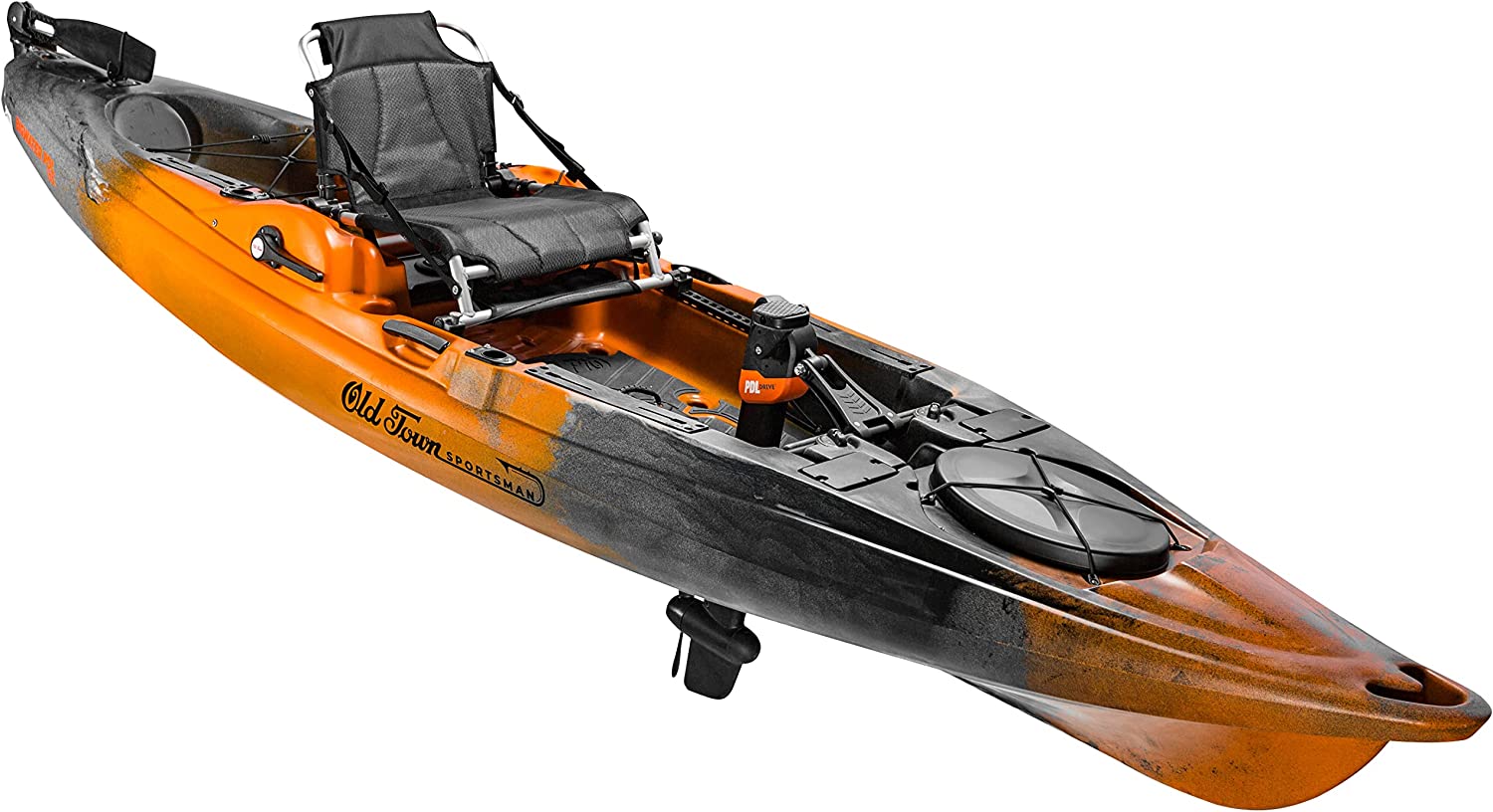 Old Town Sportsman Big
Weight: 122 Pounds
Material: Polyethylene
Twin Support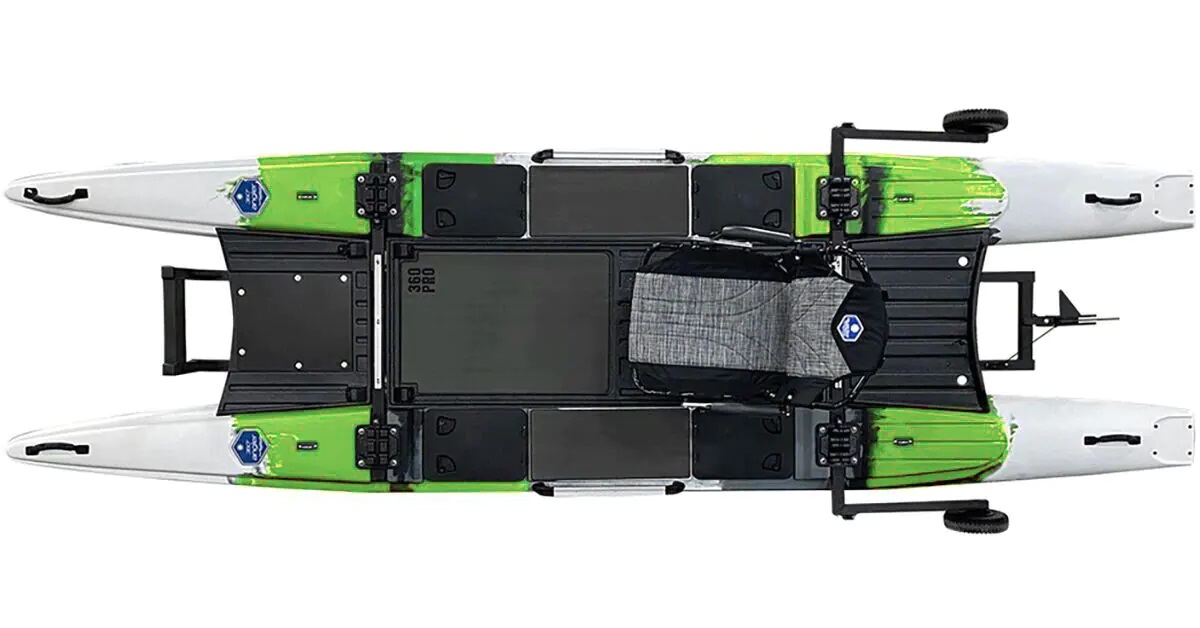 Jackson Kayak Blue
Weight: 140 pounds
Material: polyethylene
Sucker for Storage Space!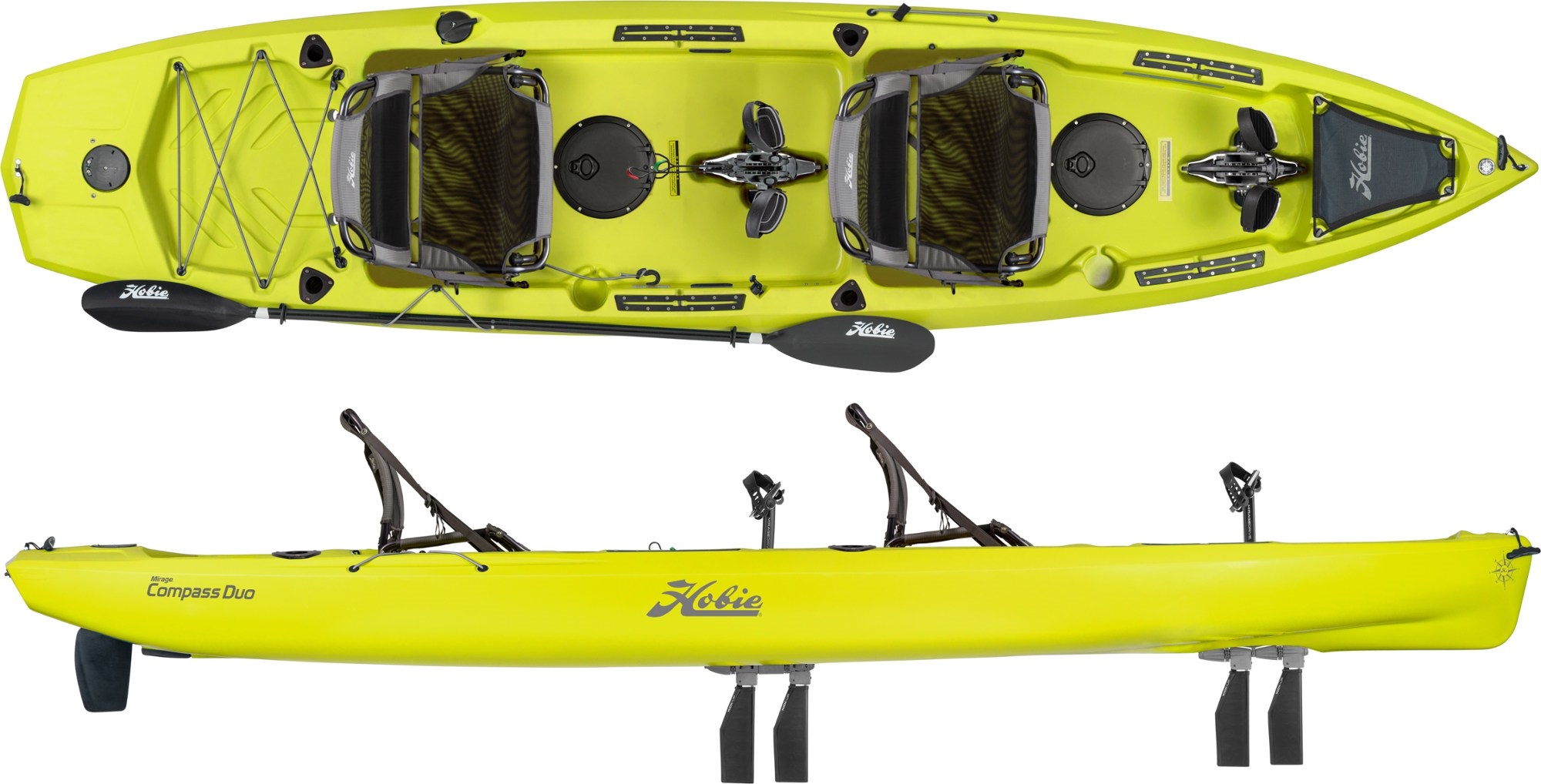 Hobie Mirage Compass Duo Tandem
Weight: 92 pounds
Material: Polyethylene plastic
Wild Beast

Wilderness Systems ATAK 120
Weight: 86 pounds
Material: Polyethylene
Supreme Comfort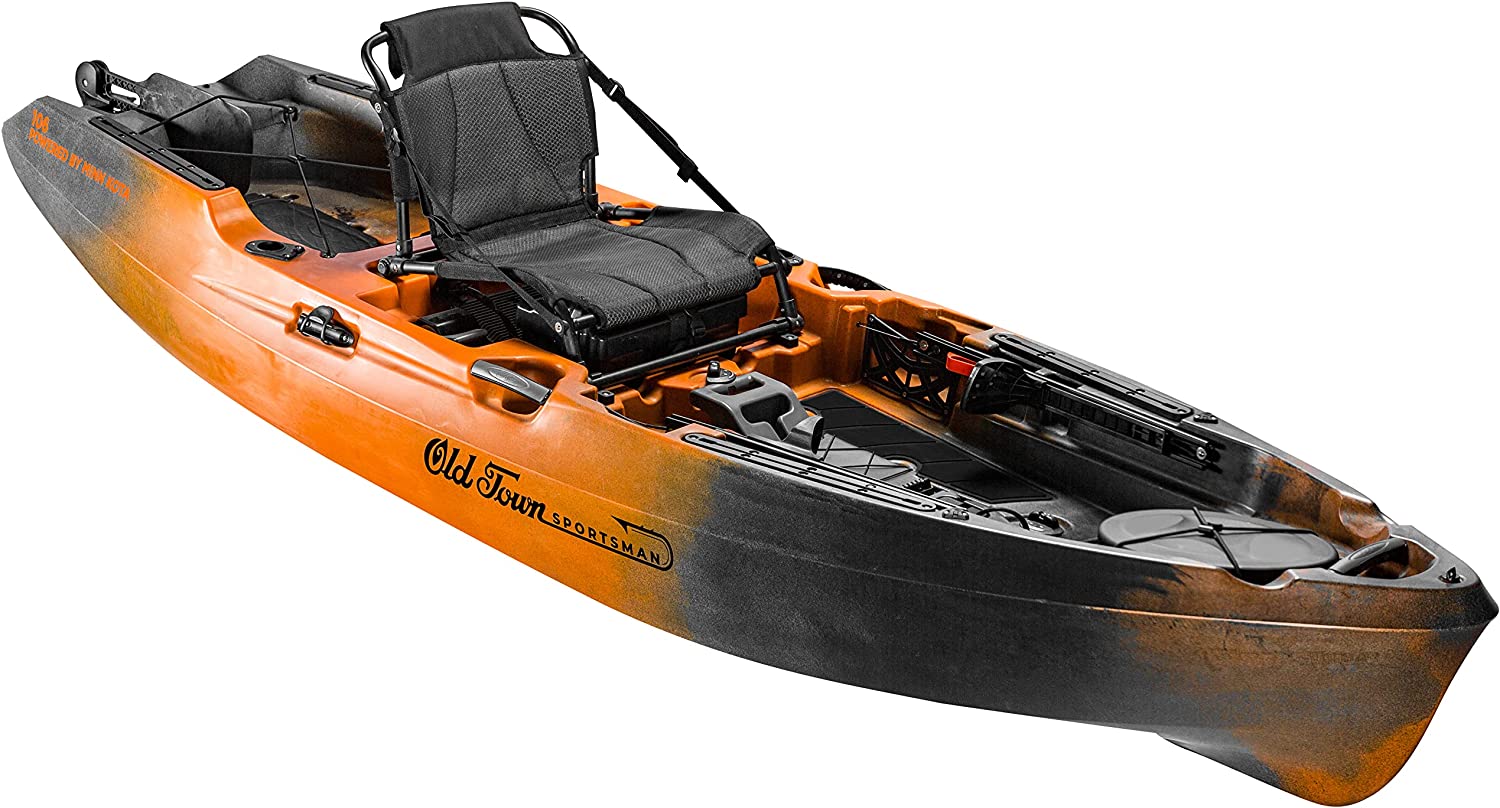 Old Town Sportsman 106
Weight: 121 Pounds
Material: Polyethylene
An All-rounder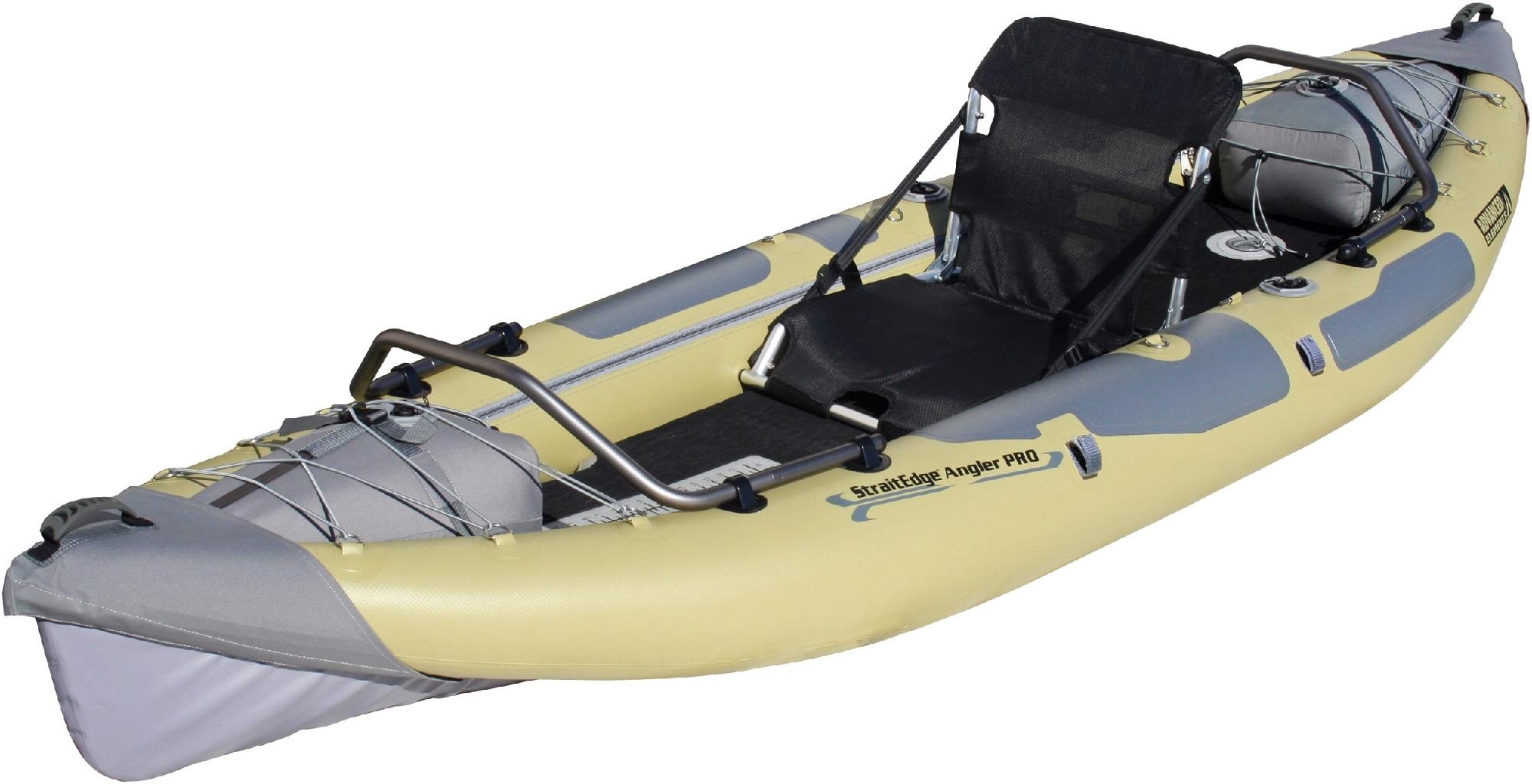 Advanced Elements StraitEdge
Weight: 45 pounds
Material: PVC
The Crowd Pleaser

Perception Outlaw 11.5
Weight: 77 pounds
Material: Polyethylene
Super Spacious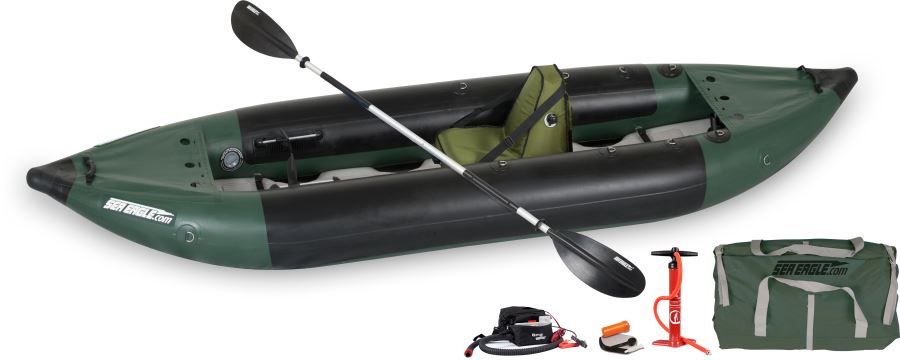 Sea Eagle 350fx
Weight: 45 Pounds
Material: 1000 decitex
The Package Deal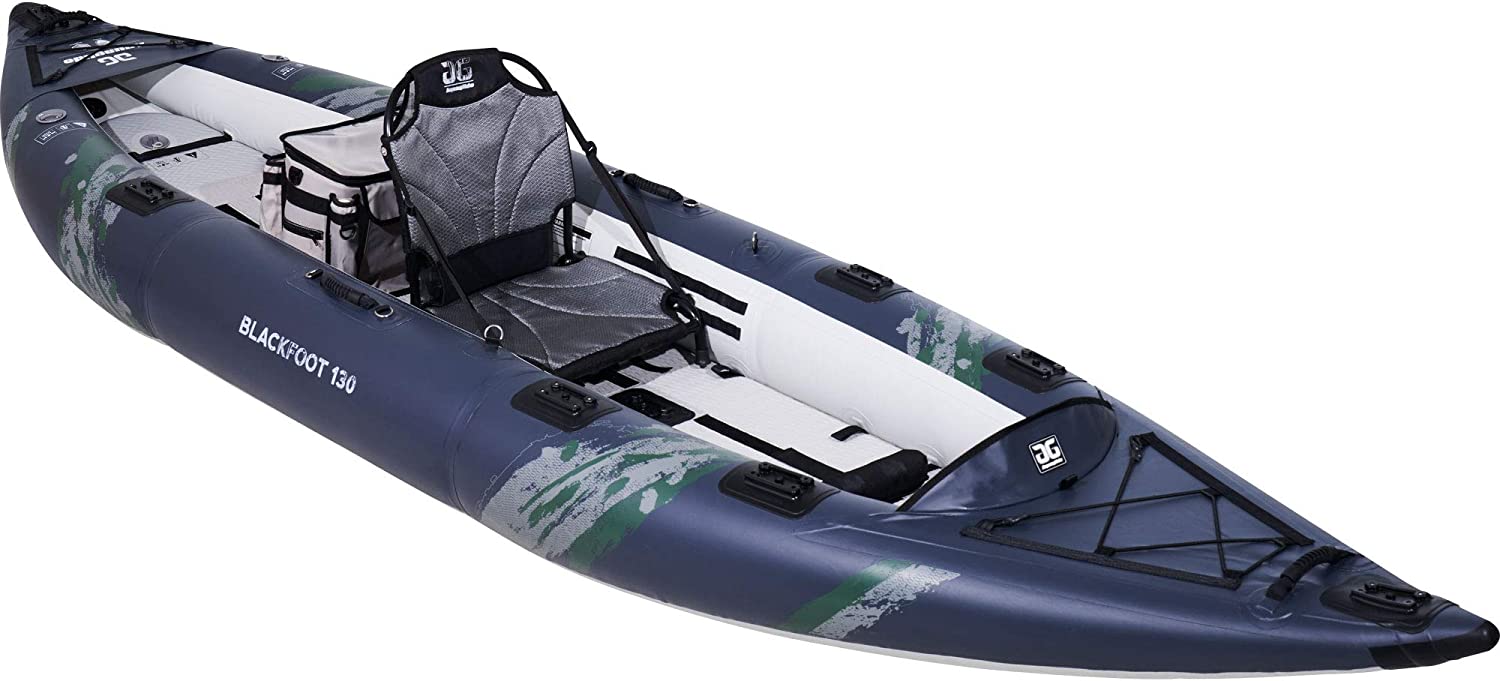 Aquaglide Blackfoot Angler 130
Weight: 38 pounds
Material: pvc
Eco fishing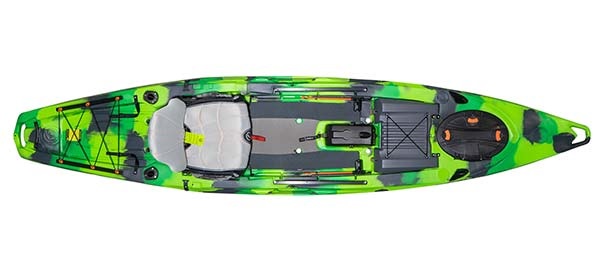 Feelfree Lure 13.5
Weight: 107 pounds
Material: polyethylene
10 Best Stand-up Fishing Kayaks for 2023
Here are our top picks for the best stand-up kayaks for fishing: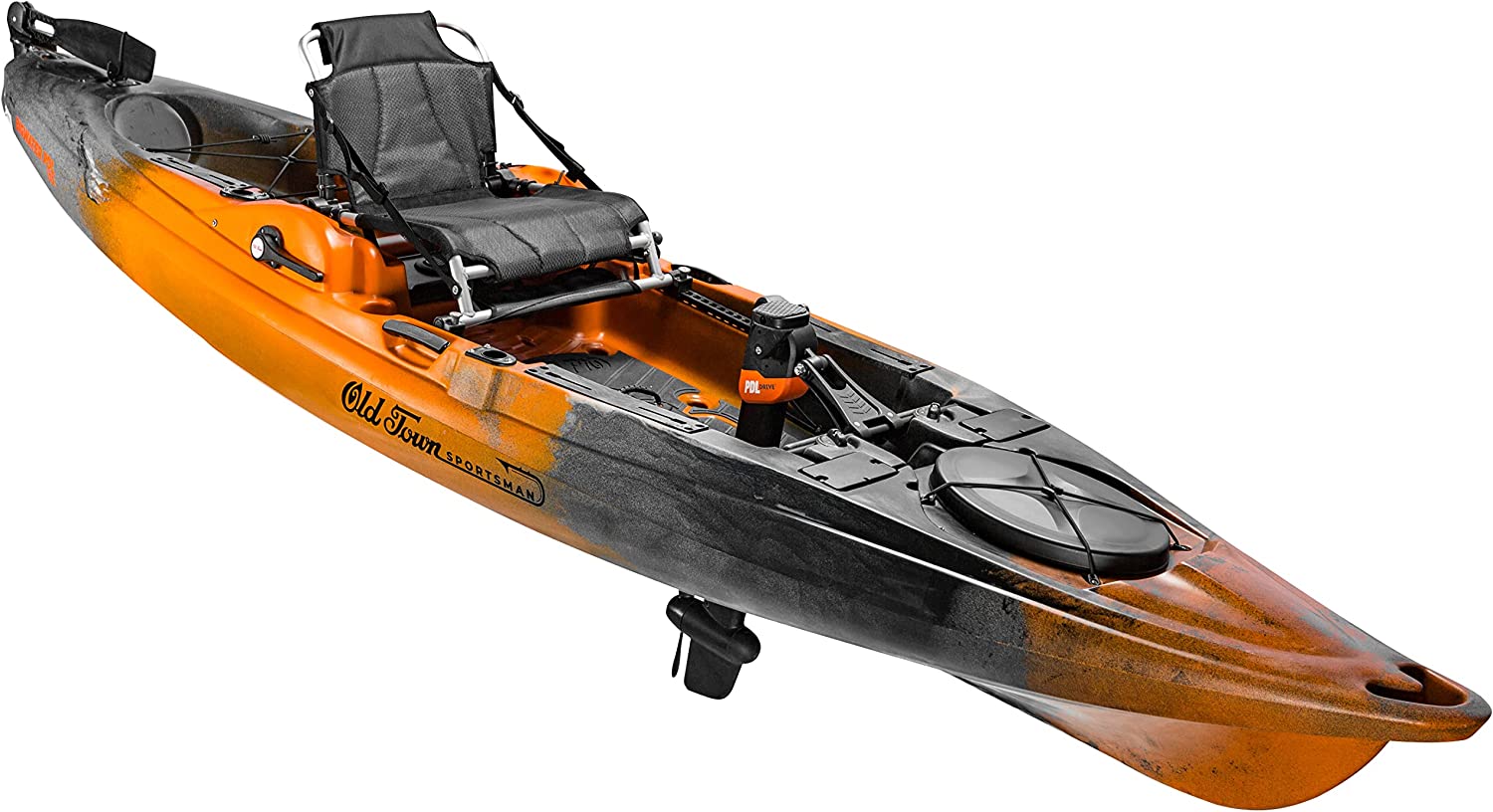 If you don't mind a bit of lugging around here and there, the Old Town Sportsman Pedal Kayak gives you all the best pedal kayak features in one package deal. The sit-on-top fishing kayak features a width of 36 inches and a weight capacity of 500 pounds.

While the width is moderate, the maximum capacity is a plus point when you pay attention to the big stern tank well-made for storage. It is always a delight to have room for extra baggage on your fishing adventures.

There is also an additional dry sealable storage area in the bow. Avid kayak anglers will enjoy the tri-hull design of this fishing kayak, which provides great stability for the busy rider.

Another key feature of the Old Town Sportsman is the breathable and comfortable seat with added lumbar support and adaptable legroom. For elderly riders and those having any sort of joint or back issues, such a seating option would be of optimum importance.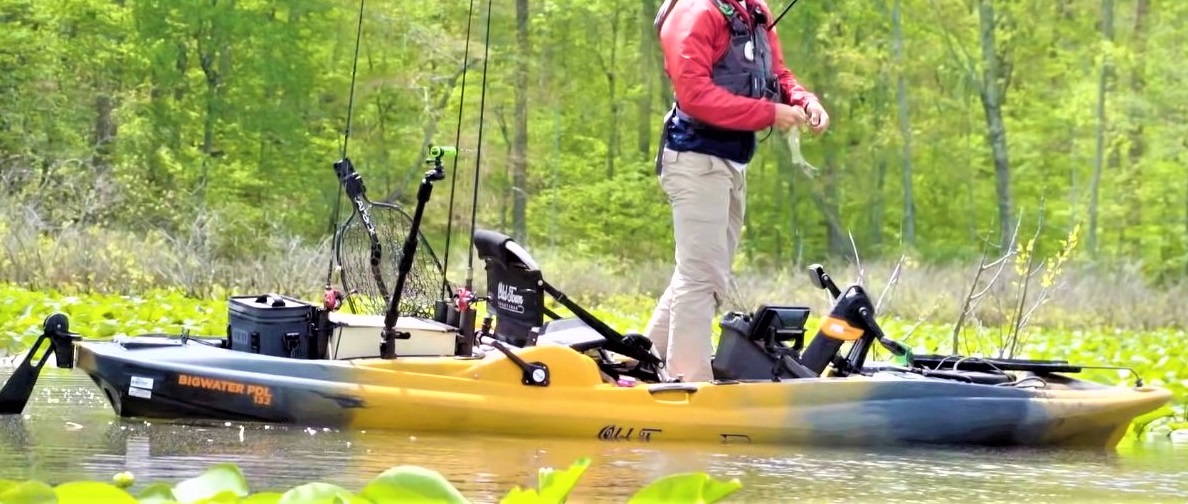 Why Buy It
This Old Town Sportsman stand-up fishing kayak comes with a mounting system that assists you in mounting your kayak fish finders (they aren't included in the package). Moreover, a paddle holder clip side mounted on the hull is made to keep your secondary paddle secure and safe.
There are 3 flush mounted rod holders; two flush mount rod holders at the rear and one facing the front for those days when you are feeling especially good at multitasking with multiple rods. In addition to that, the kayak maximizes functionality and time-saving with its pedal-powered drive facilitating instant forward and reverse.
Cons
This 13 feet long pedal-powered Old Town Sportsman kayak can prove to be annoying to store and transport due to its large size.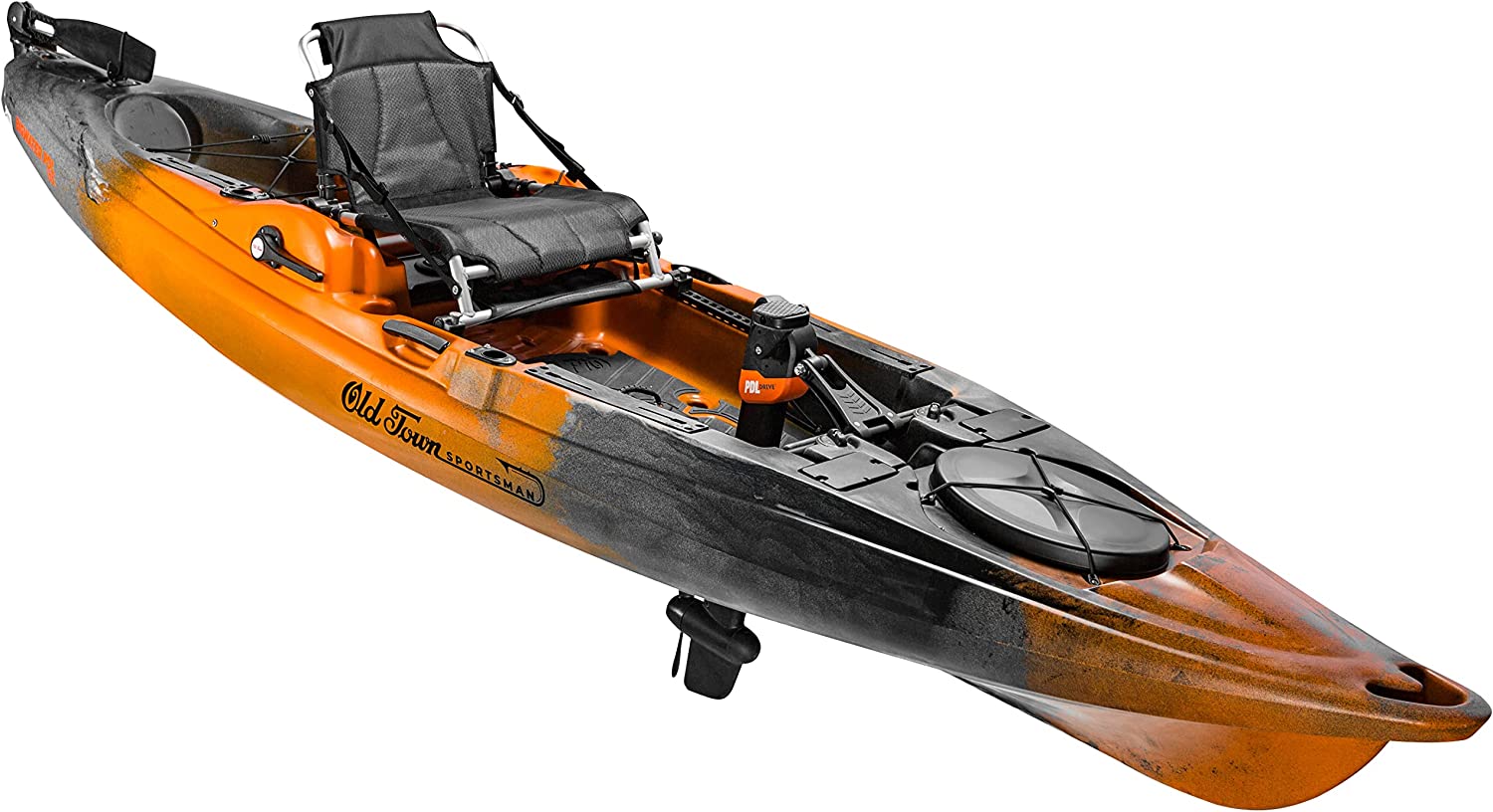 Old Town Sportsman Big Water Pedal Kayak
The price of "Old Town Sportsman Big Water Pedal Kayak " varies, so check the latest price at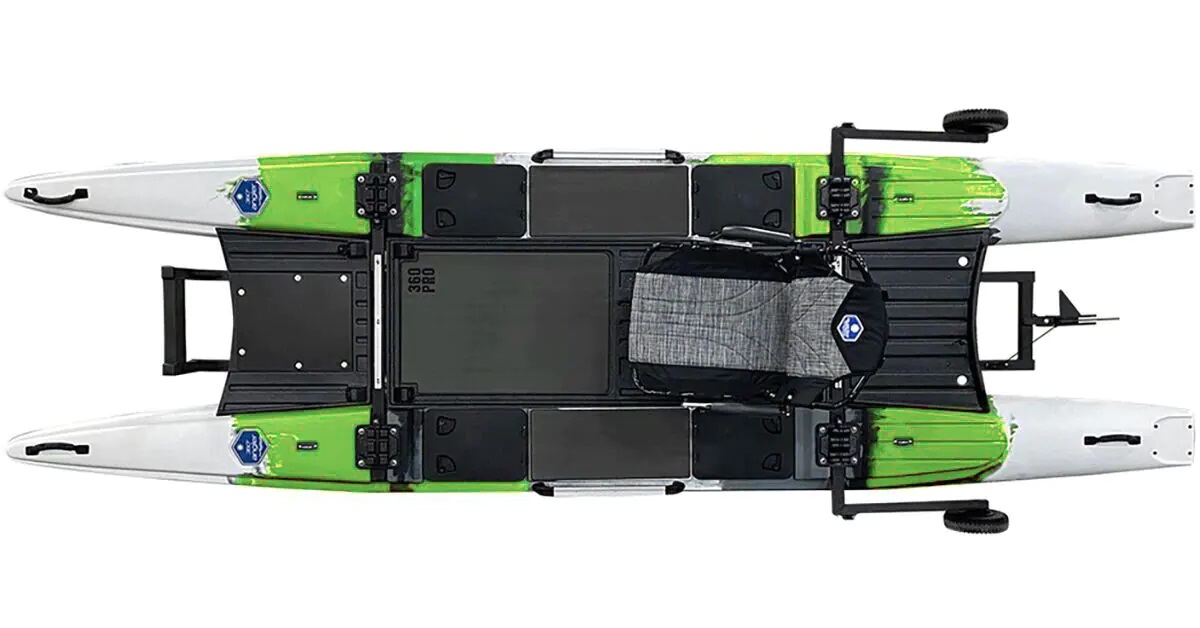 There has been a lot of hype about the Jackson Kayak series, but is it worth it?
This one's a great stand-up kayak measuring 48 inches in width with a maximum weight capacity of 500 pounds. Its twin hull design would justly earn it the title of the most stable fishing kayak, as most kayaks don't have this feature.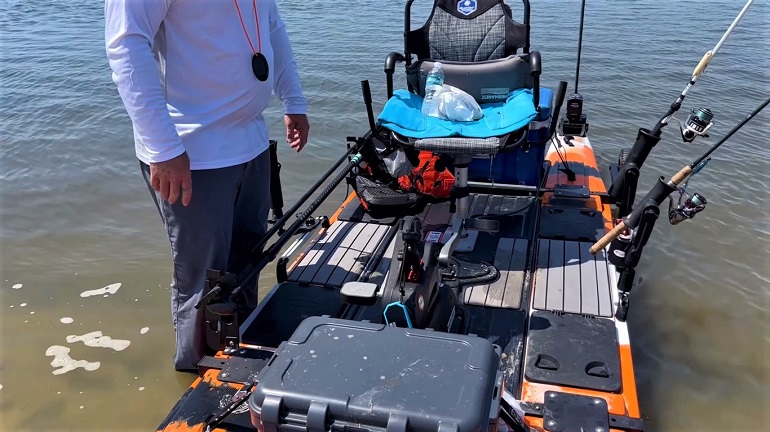 It has dual ram tracks coupled with mounting points, maximizing the storage capacity to accommodate your fishing gear. You won't need to drill any holes in your Jackson kayak to mount your equipment.
Why Buy It?
The pontoon hull design on either side of the Jackson kayak will provide you with the most stability and speed while traveling. On the other hand, the adjustable seat is a real treat as it allows you to modify the seat height, legroom area, and backrest angle.
Cons
The motor and battery are not included in the purchase. Moreover, no inbuilt fishing rod holders on this Jackson kayak.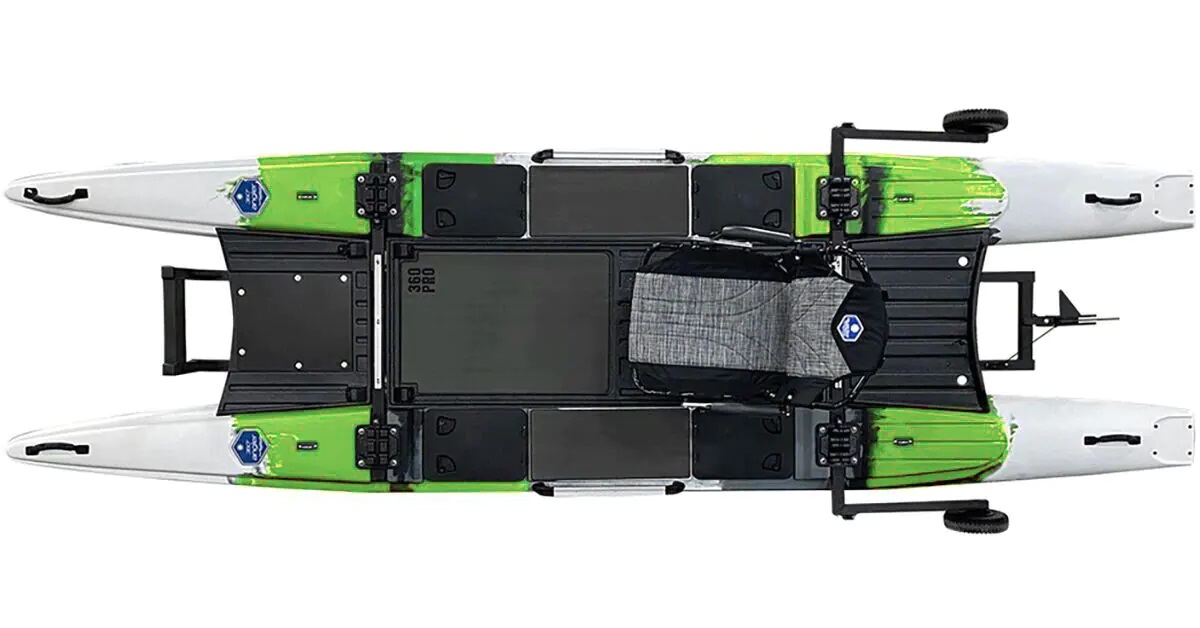 Jackson Kayak Blue Sky Boatworks 360 Pro
The price of "Jackson Kayak Blue Sky Boatworks 360 Pro " varies, so check the latest price at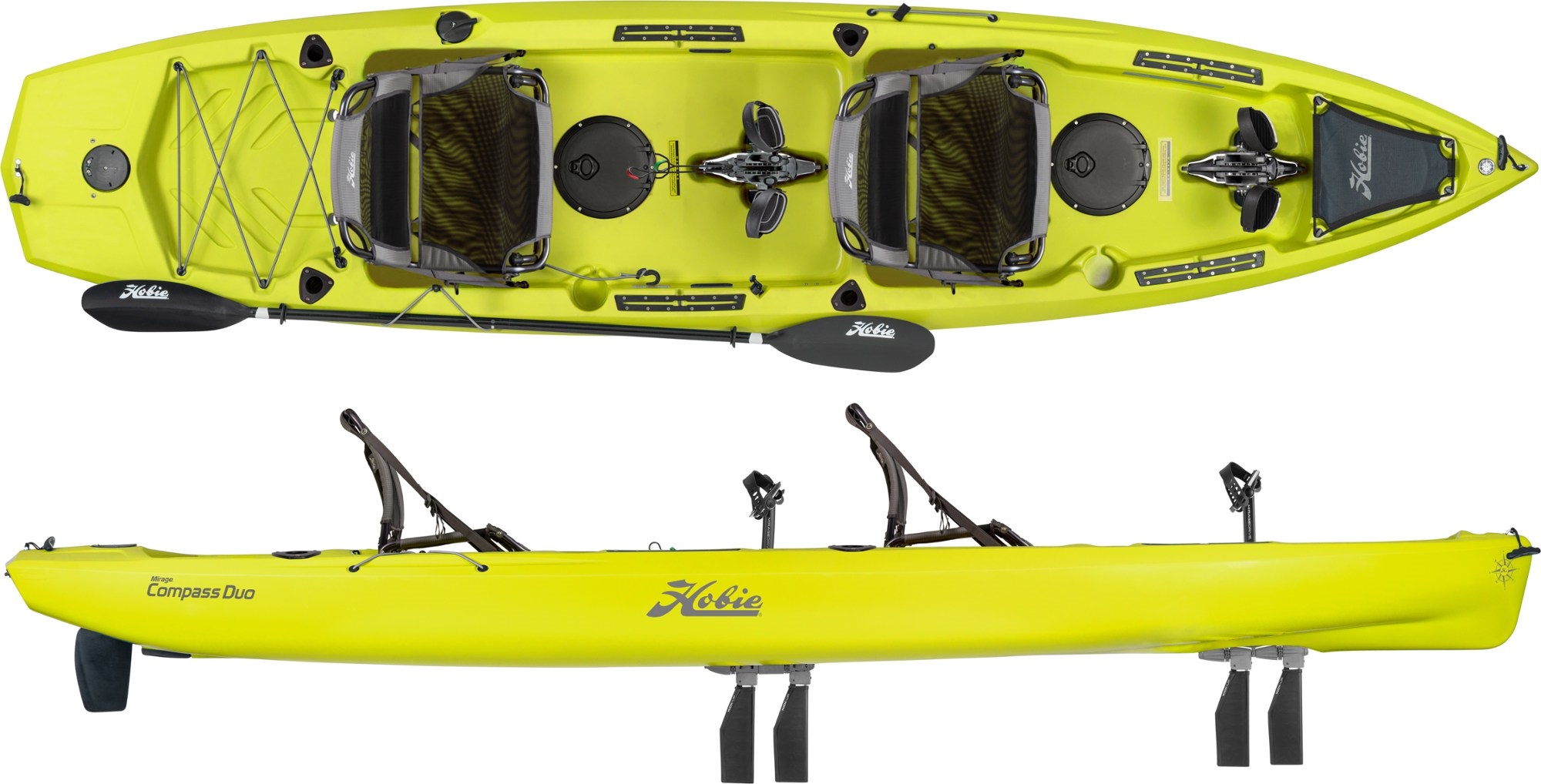 The Hobie Mirage, with its sleek flat hull design, has a slightly lower weight capacity than its counterparts at 475 pounds. This comfortable tandem kayak has a lesser width as well, at 35 inches but makes up for it with its abundant storage options.
You will get storage space at the stern, bow, and on the hull as well. There are bungee cords at the stern storage as well as a mesh covering on the bow storage.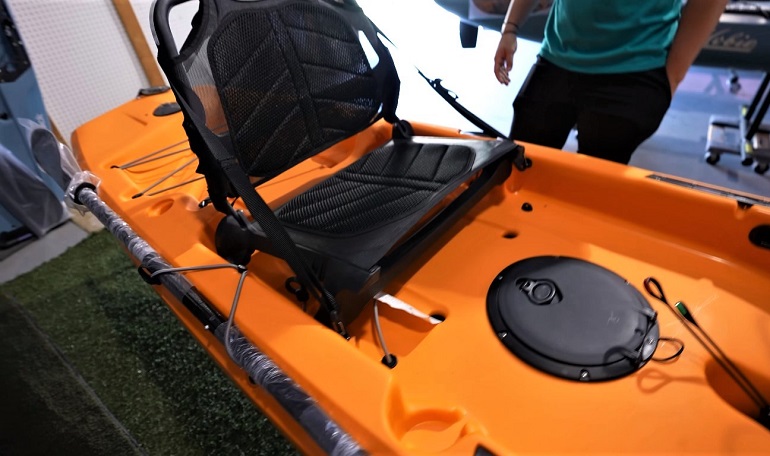 Why Buy It?
The purchase comes with a 2-piece paddle, and pairing that with the on-hull storage option; it's a pretty sweet deal unseen frequently. This tandem kayak also boasts of a maximum stability experience with the amount of surface area it provides the rider.
You get an oversized cockpit as well as a flat deck, whereas the seats have anodized aluminum alloy frames paired with ripstop nylon padding. They are bound to last a lot longer and keep the riders satisfied with the level of comfort and breathability they offer.
Among its fishability features, this kayak has four-rod holders paired with a Lowrance® Ready transducer cavity perfect for Lowrance fish finders (which aren't included).
Cons
There's not much to pinpoint about this product that isn't satisfactory apart from the low weight capacity. Moreover, its functionality would be at its peak, given you are on flat water only.
If the flat water turns slightly choppy or waves arise, then your performance will be significantly impeded.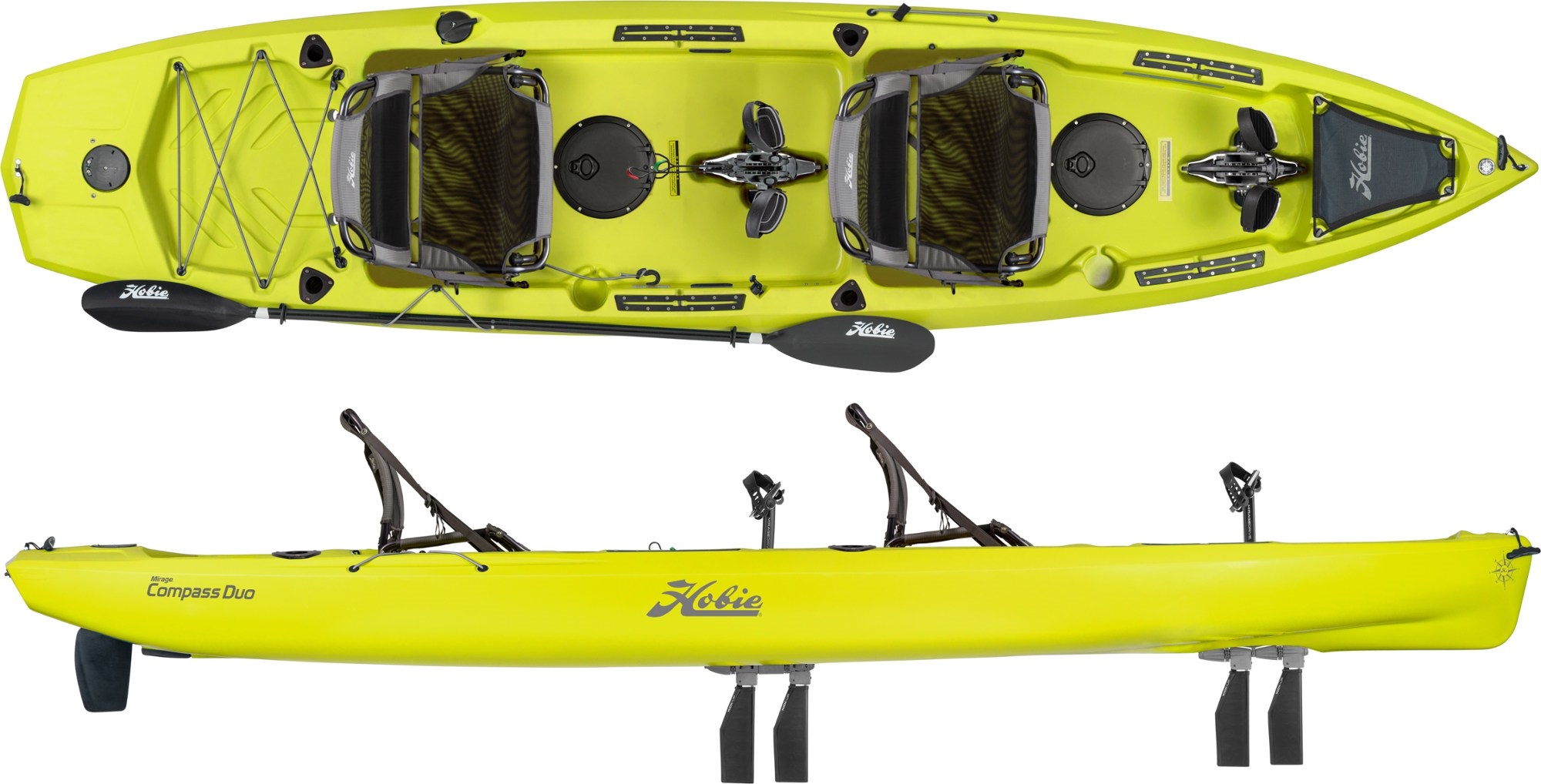 Hobie Mirage iTrek 14 Duo
The price of "Hobie Mirage iTrek 14 Duo" varies, so check the latest price at

The Wilderness Systems ATAK 120 has the capacity to hold up to 400 pounds of weight paired with a 35-inch boat width. When it comes to the storage system, it is easy to access with a specialized cover that protects the gear from water/splashes/moisture.
Some of this sit-on-top fishing kayak's best features are an open customizable stable platform and a wind-shedding deck. Both are of key importance to maximizing your kayak's stability as you traverse through the waters.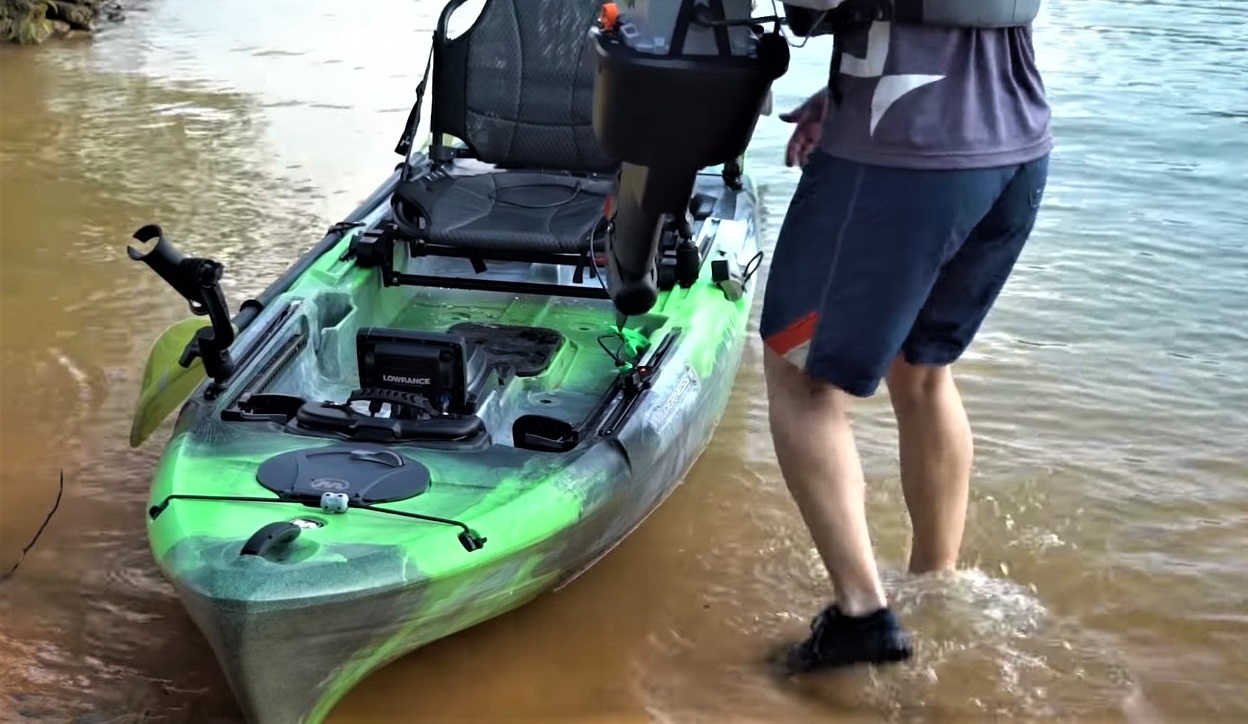 Why Buy It?
Bringing you a seamlessly comfortable and inclusive experience, the Wilderness Systems ATAK 120 features a secondary transducer scupper that is for adding electronics such as side-scanning technologies.
The AirPro MAX seat on this kayak has a new quick-release cam lever that helps in adjusting the fore and aft immediately. Not to mention, the seat is a super comfortable variant.
Cons
Not much to say, but simply that the Helix MD Motor Drive is sold separately and isn't included in the Wilderness Systems ATAK 120 package on purchase. Rod holders are also not an added feature.

Wilderness Systems ATAK 120
The price of "Wilderness Systems ATAK 120 " varies, so check the latest price at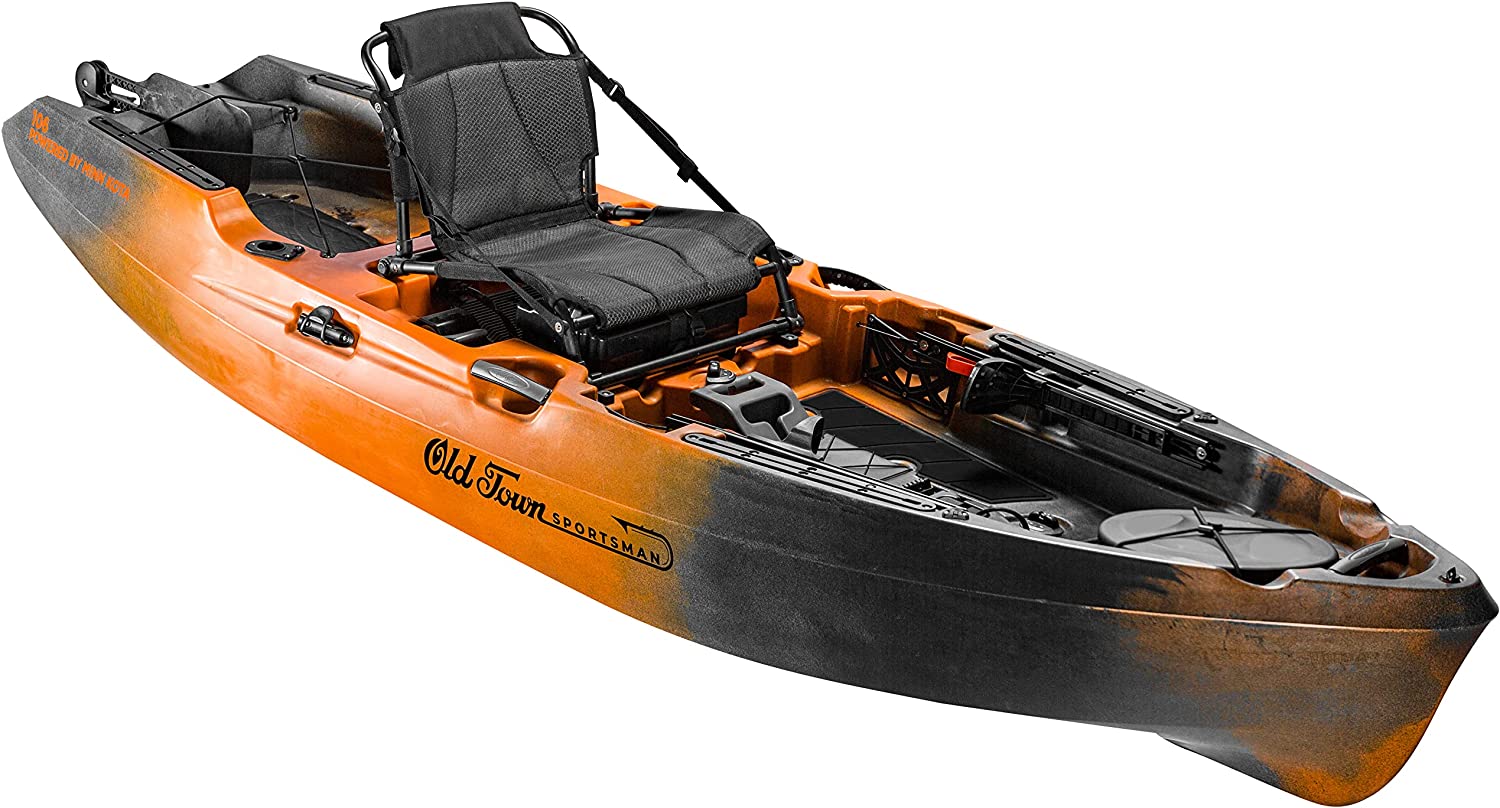 Motorized kayaks are a top favorite amongst new anglers who prefer to save time and conserve energy. This motorized Old Town Sportsman stand-up fishing kayak with Double U Arch Hull design measures 37 inches in width and can accommodate up to 525 pounds of weight.
The storage options are an even further push for anglers to hit purchase on this sweet number, as it not only has an aft tank well but also an extra large cockpit. The custom tackle box within this Old Town Sportsman kayak would attract any fishing enthusiast to just swipe their bank card on it.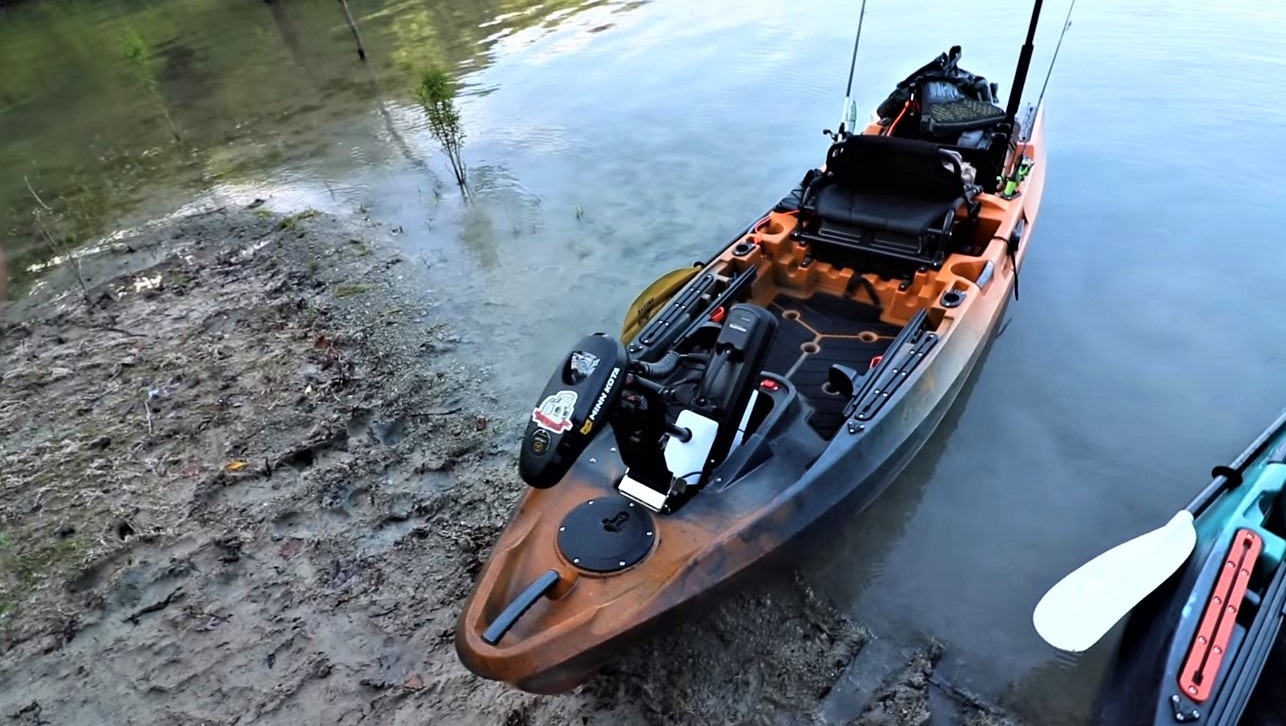 A top benefit that many anglers express about the Old Town Sportsman 160MK is the 3 through-hull wiring kits alongside the universal transducer mount. These both together help you mount a fish finder in moments with no extra hassle or added drilling.
Why Buy It?
This Old Town Sportsman stand-up fishing kayak is all about comfort, and that's a prime reason why people who prioritize their comfort during fishing go for it. The kayak comes with customizable accessory tracks, a custom tackle box, multiple fishing rod holders, and (best of all) cushioned floor pads. 
Everything you could possibly need to improve and enhance your kayaking experience is ensured with this kayak.
Cons
You will have to buy your paddle and kayak motor battery separately. Maybe also drill holes in to accommodate your gear, as the kayak doesn't come with its own rod holders.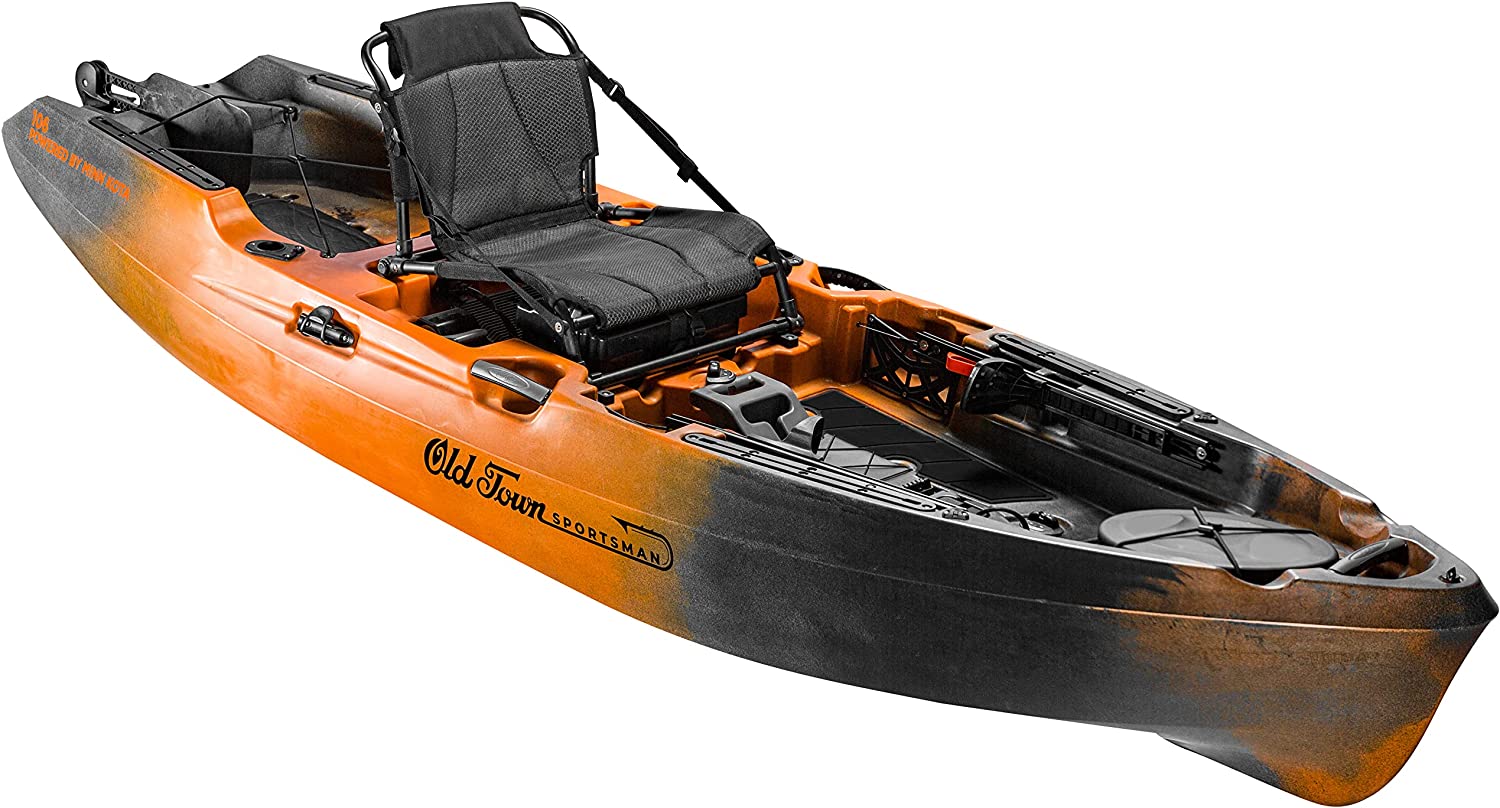 Old Town Sportsman 106 Motorized Kayak
The price of "Old Town Sportsman 106 Motorized Kayak " varies, so check the latest price at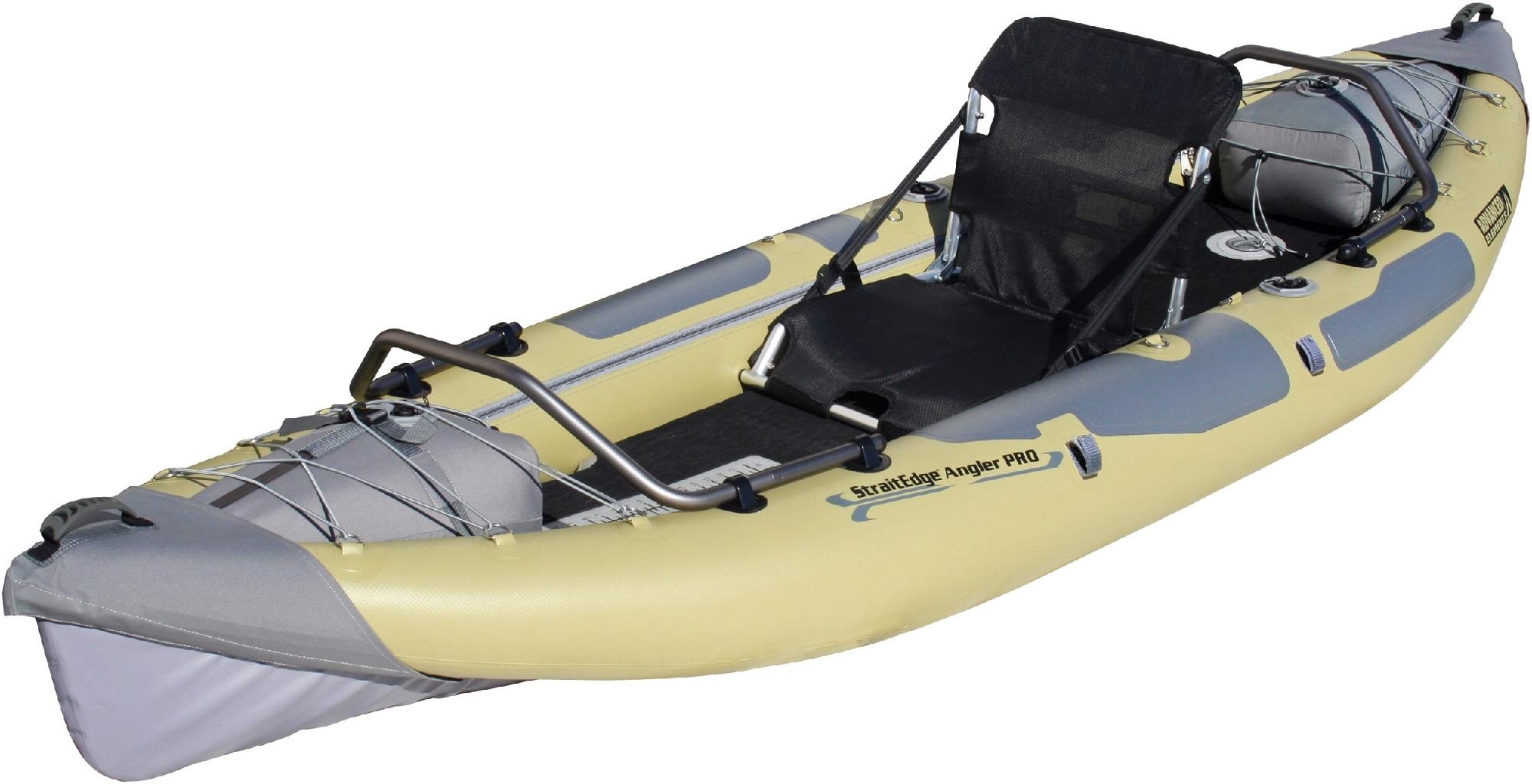 A compact kayak with a reasonable maximum weight capacity of 400 pounds and moderate width of 38.5 inches, you won't exactly find it too big or too small. Its sit-on-top style ensures that the rider is seated with utmost comfort on its AirFrame pro seat.
There is a front and center storage hatch; however, if this isn't enough for the rider's storage needs… there is more to come. When purchasing the kayak, there comes a duffel bag, 2 accessory frames, and a repair kit to help you need lesser storage space for your gear.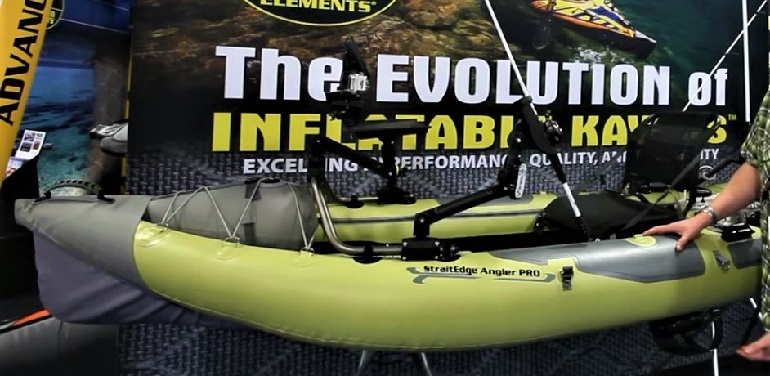 Why Buy It?
What this kayak lacks in space and width, it makes up for it with its added features and accessories that come with the purchase. The rail mounts built into the body are perfect for holding your rods, finders, or other gear pieces.
On a completely different note, the seating of this kayak is a wonderfully comfortable experience. The AirFrame Pro seat comes in a high-back style with an aluminum frame and high-quality mesh paneling.
One could say they are sitting on air while seated on this seat, as the mesh paneling not only provides comfort and support but also promotes breathability. No more sweaty thighs and rear cramping due to long hours of sitting. 
Cons
There are no built-in fishing rod holders (but this is compensated for with the rail mounts), and a pump isn't included with the kayak upon purchase.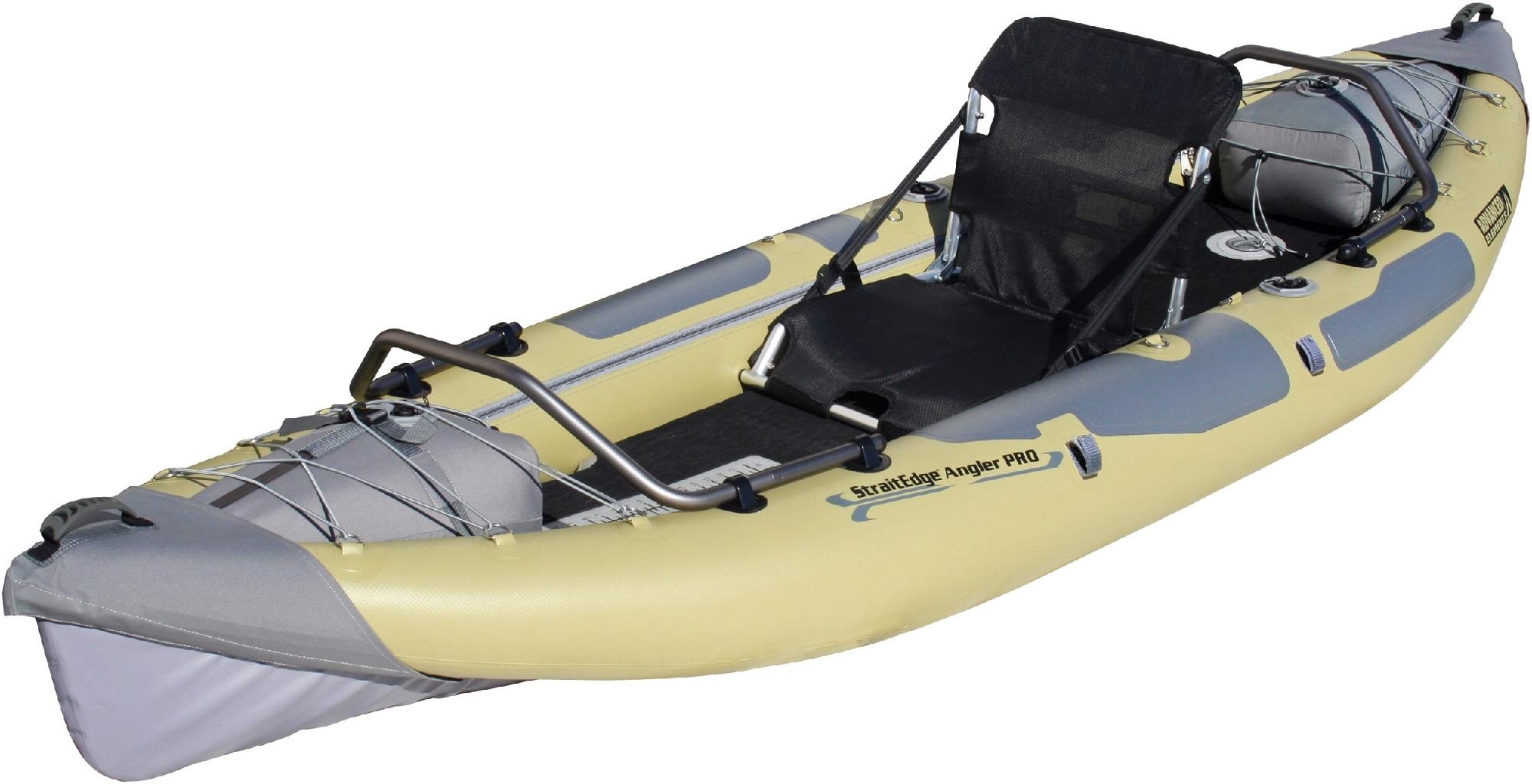 Wilderness Systems Radar 115
The price of "Wilderness Systems Radar 115 " varies, so check the latest price at

A nifty work of art, the Perception Outlaw truly is a pleasure to work with, seeing as the designer brought out their perception of functionality and practicality in it. It is not a very big kayak as its width only goes up to 35 inches, and the maximum weight capacity barely skirts the average at 425 pounds. 
However, the storage options are abundant and cleverly manufactured. First, you have a large bow with stern tank wells for your gear. Then you have a 35L cooler storage area that can double as a seating area.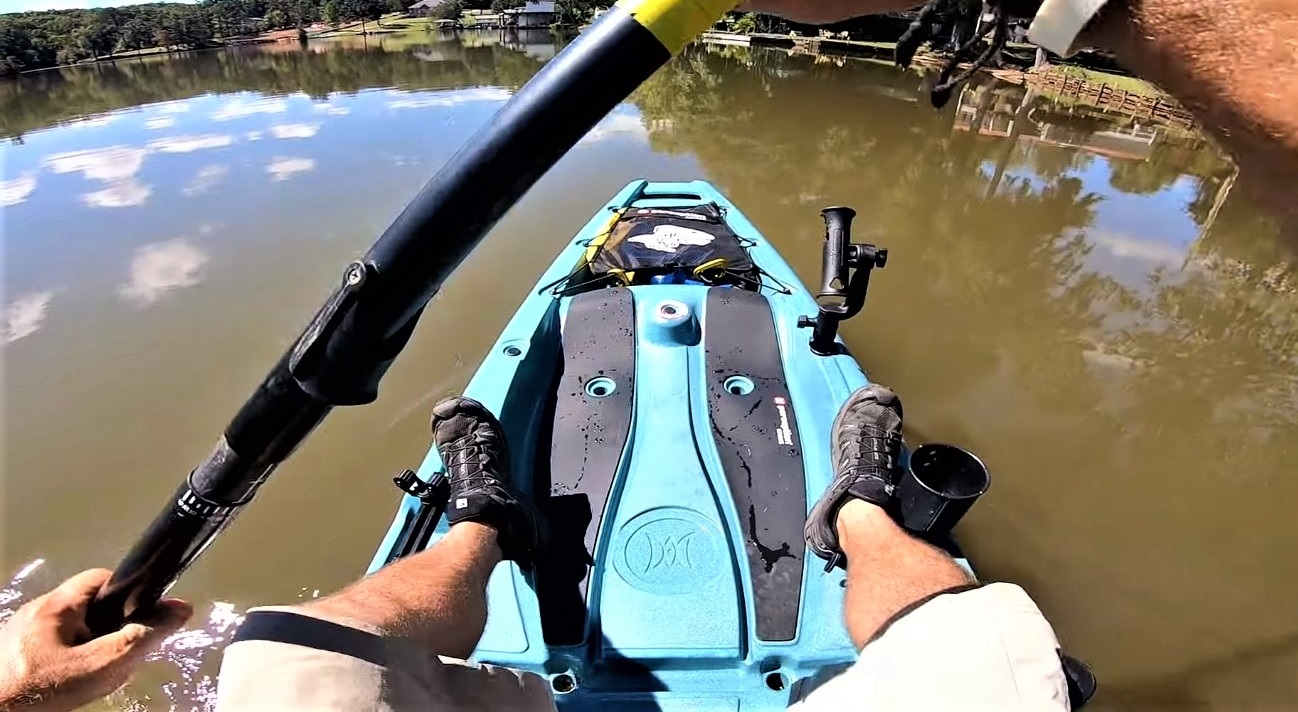 Not just that, but its fishing features are also designed with much care and precision. The 2 double barrel rod holders are capable of holding up to 4 fishing rods. In addition to that, the 3 solo mount recesses facilitate the rider to add mounts and accessory holders without the added pain of drilling holes. 
Why Buy It?
The removable Pro seat feature remains the kayak feature and the most liked aspect of this stand-up fishing kayak. It is elevated at a height of 5 inches above deck height and has comfortable mesh seating allowing for a healthy breeze to keep every part of your refreshed.
Providing the paddler with an option to fold up and pack away the seat gives room for countless possibilities and storage opportunities. Additionally, it makes way for more surface area for you to stand in while fishing.
Cons
While usually, most kayaks have a lifetime warranty for the hull, this one's years are numbered at only 5.

Perception Outlaw 11.5
The price of "Perception Outlaw 11.5 " varies, so check the latest price at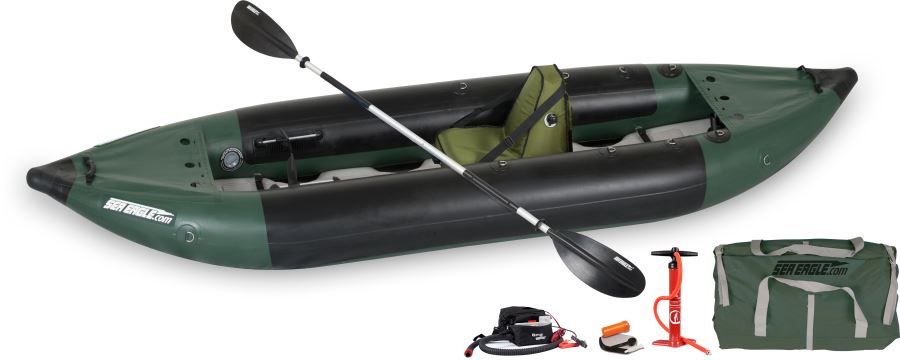 The Sea Eagle Fishing Explorer is a proper majestic tool for experienced anglers to play out their perfect fishing dreams. With a width of 39 inches, it is quite spacious and provides ample room for moving, standing, shuffling, and room for even a bit of a stumble (if you have to). 
Its maximum weight capacity stops at 575 pounds, making it a pretty hefty kayak option for those who travel heavy. Given that it is an inflatable kayak, these features surely make it a winning selection for many. 
The storage options are also multiple and versatile in their essence. It has built-in rod, hook, tool, and lure holders with added storage below. On top of that, there is bungee rope lacing on top for additional storage.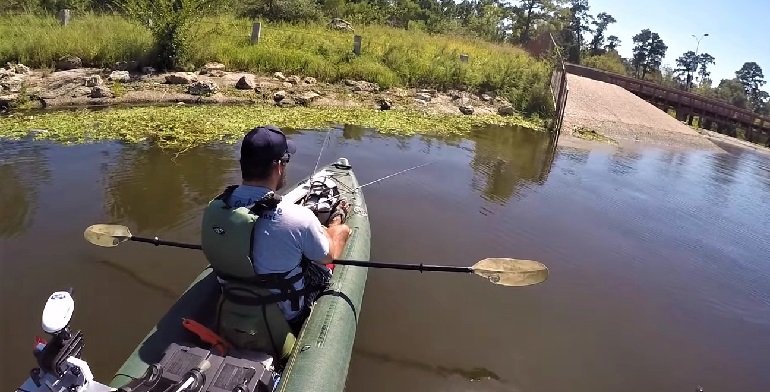 One of the top advantages of this piece of work is the flooring done with utmost care to place the rider at ease. There is removable, high-pressure, non-slip EVA foam padding finished off with a top layer of rigid drop stitch floor tougher than crocodile skin to aid in rigidity and stability simultaneously.
So basically, you feel like you are standing on a cloud that doesn't feel remotely tough or unreliable. Stand-up fishing never felt easier.
Why Buy It?
With the perfect level of comfort and support on the floor of the kayak, paddlers find it easier and more suitable for stand-up fishing. Completely eradicates the fear of fishing in an inflatable kayak.
Cons
There have been complaints that the weight is quite hefty for an inflatable kayak. Moreover, the standard seat is situated at a lower position than recommended.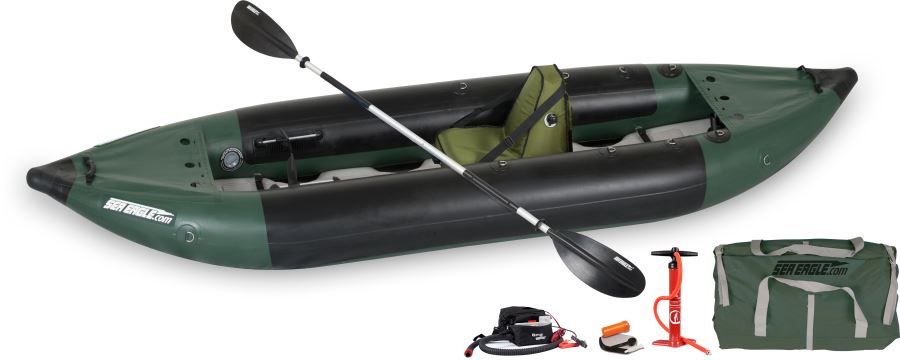 Sea Eagle 350fx Fishing Explorer
The price of "Sea Eagle 350fx Fishing Explorer " varies, so check the latest price at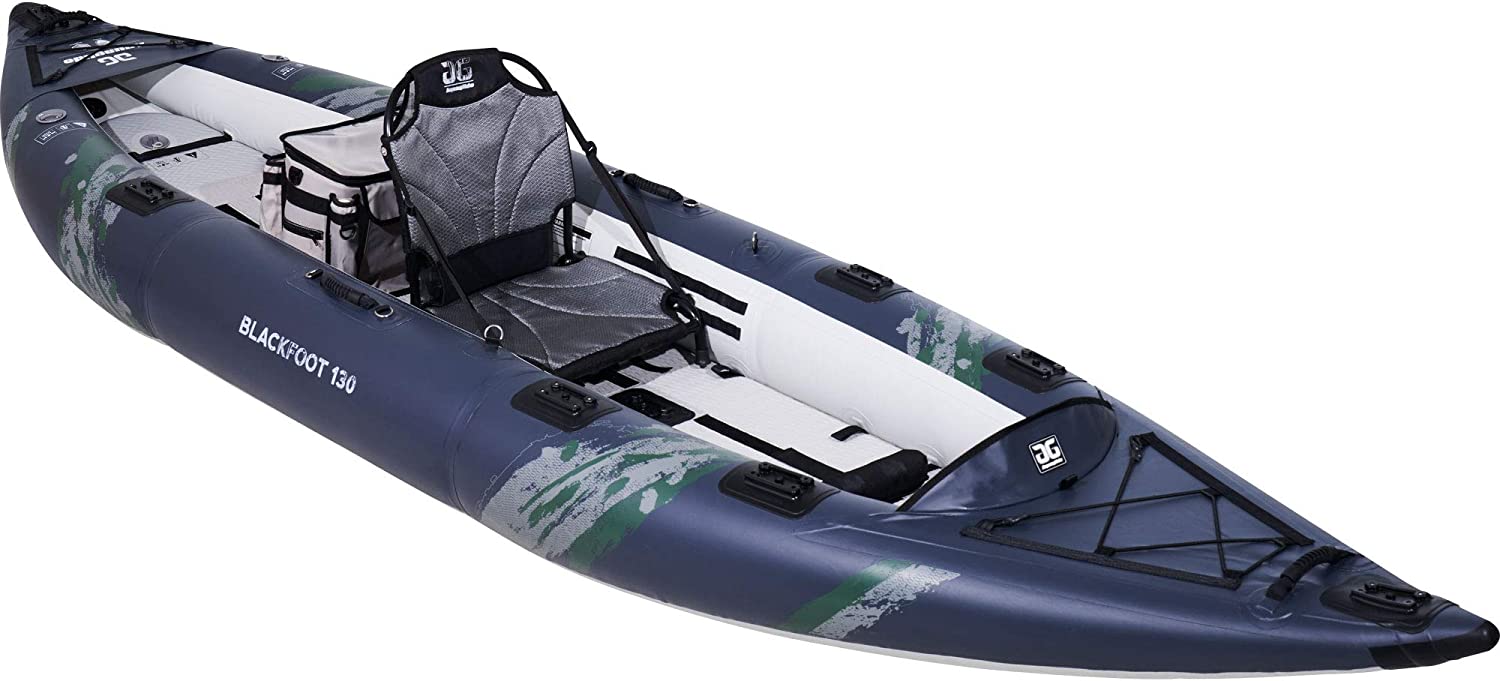 The Aquaglide tandem kayak is just the right dose of everything for you. The weight capacity stops at a perfect limit of 650 pounds which isn't too less or too over the top. Just dandy for a two-seater ride!
You can tell the hull was manufactured with extra care and focus. Constructed from 500 Denier 500G Duratex, there is nothing that could possibly destroy this bad boy. There are storage spaces under the seats for easy access to your extra gear and tackle boxes.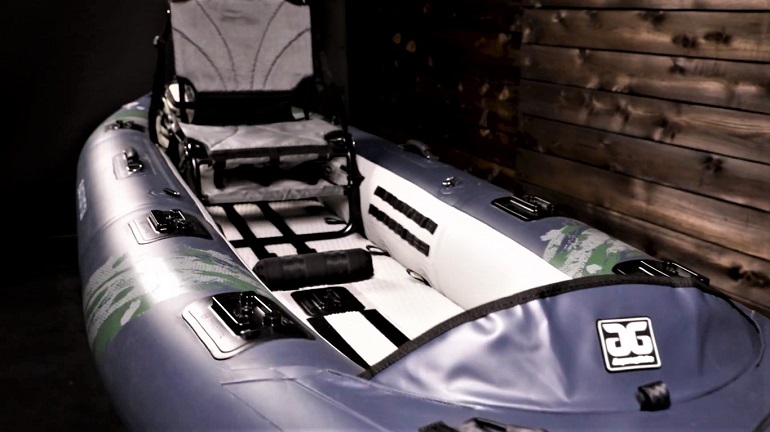 No more reaching here and there for retrieving your gear, simply reach a couple of inches lower than your seat and find your equipment ready to be picked.
Why Buy It?
The whole package is tailored to your choice and needs because when you order the kayak, you receive the seat, fishing cooler, storage bag, fin, repair kit, and a Halkey-Roberts valve adaptor.
This not only reduces the time you need to complete your fishing trip accessories but also is easy on the budget as, on a standalone basis, these gear pieces are a bit hefty.
Cons
As much as the whole package is useful and encompassing, it still doesn't accommodate a paddle, pump, or PFD (personal flotation device)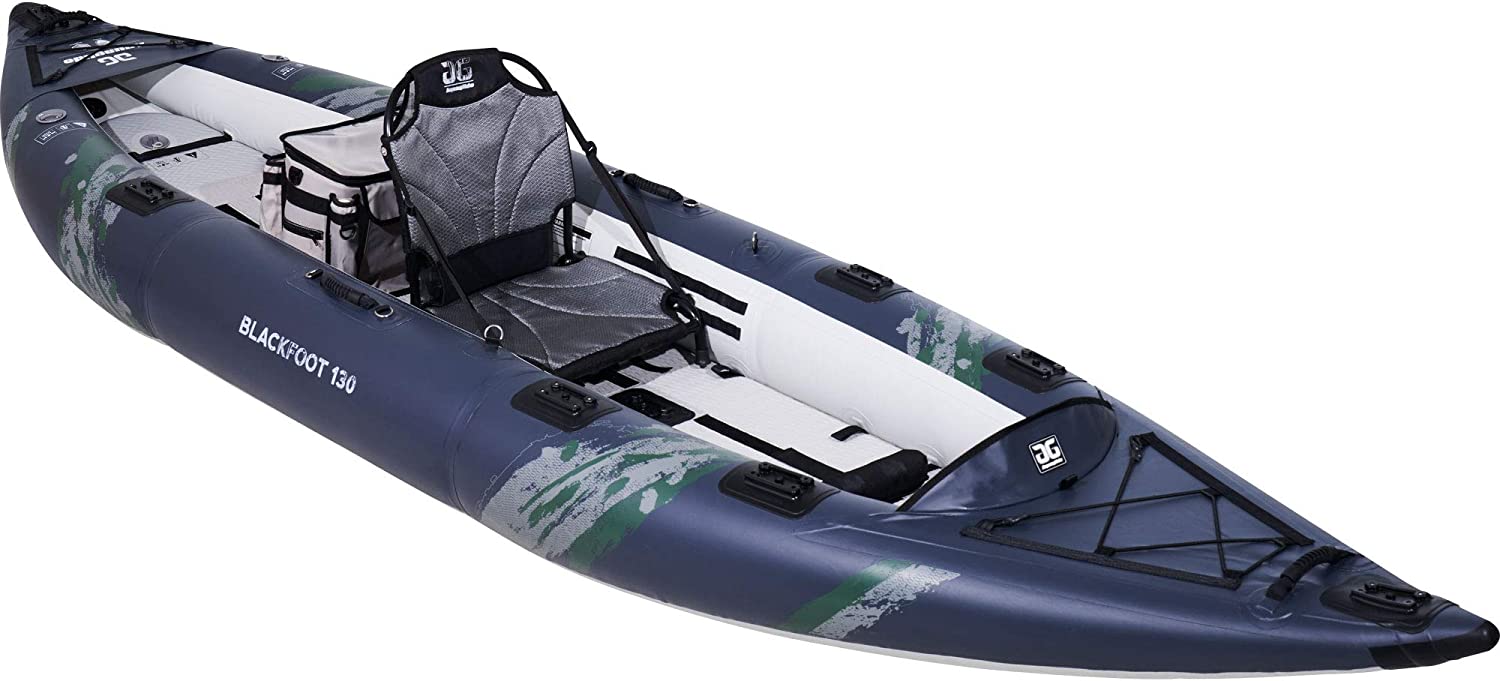 Aquaglide Blackfoot Angler 130
The price of "Aquaglide Blackfoot Angler 130" varies, so check the latest price at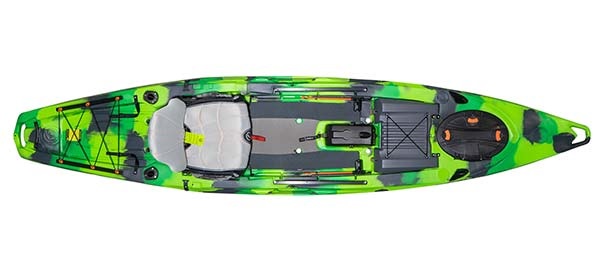 Another great motorized choice among many kayak anglers, the Feelfree Lure actually lures you into its comfort while setting you free of all the logistical barriers. First off, the hull comes with a padded standing stable platform increasing stability and forming a firm barrier between you and the waves. 
Measuring 34 inches wide and allowing up to 500 pounds of kayak weight onboard, the kayak packs some pretty moderate features. This vessel has one storage option of a multi-use console behind the bow hatch for easy access and mounting extra accessories you own.
Possibly the best feature of this motorized kayak is the removable adjustable Gravity Seat whose height can be placed at many levels. There is also a high backrest to tailor you to the perfect and most comfortable rest time.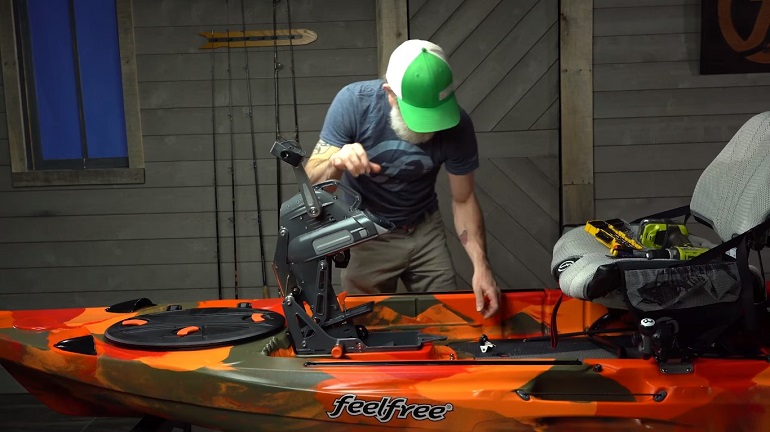 Why Buy It
The multi-use console comes with an inlaid cutting board that you can use for prepping your bait or preparing your fish to be cooked. If you ask me, a pretty hands-on feature that gives avid fishing enthusiasts the real feel of what the experience should entail!
There is also a removable sonar pod and electronic pod that eases the process of installing a fish finder and transducer.
Cons
Nothing bad to say about this wicked, lovely fishing beast apart from that it may have limited leg room for those preferring to stretch their legs a bit more than usual.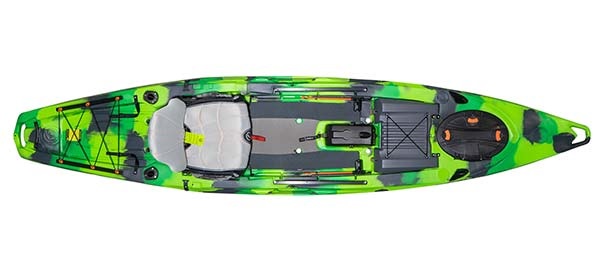 Feelfree Lure 13.5
The price of "Feelfree Lure 13.5 " varies, so check the latest price at
Types of Stand-up Fishing Kayaks
Inflatable Fishing Kayak vs. Hard Shell Fishing Kayaks
Inflatable fishing kayaks are a great investment that comes with amazing space-saving features but doesn't provide the best stability. Hardshell fishing kayaks, on the other hand, provide more stability and firmness but are more bulky and difficult to store/carry.
Tandem Fishing Kayaks vs. Solo Stand-up Fishing Kayaks
Tandem fishing kayaks are more buddy-friendly, with a spacious deck to seat two people, whereas a solo stand-up fishing kayak is suited for one person only. Decide in accordance with how you prefer your company.
Sit on Top Fishing Kayaks vs. Sit Inside Kayaks
Lastly, sit-on-top kayaks are those where the paddler sits on the spacious deck instead of inside the cockpit. Sit-in fishing kayaks are a bit different in the sense of their cockpit which is enclosed and your body's lower half sits inside of the fishing kayak instead of atop it.
Buying Guide for Best Stand-up Fishing Kayaks
Let's look at all the nitty-gritty details that make up the best kayaks for fishing:
Stability
Anything that involves standing demands… well, balance! Now, imagine standing on water!
Stability is a key aspect of stand-up kayak fishing, as you are not only focusing on your fishing reel and simultaneously fishing but also maintaining balance on the water. With great stability, you can showcase your best performance as well as stay well out of harm's way.
If you are generally clumsy and find difficulty maintaining balance even on land (kidding) then go for kayaks with a flat hull. They are the best type of incredibly stable fishing kayak to stand up in and provide excellent stability better than other kayaks.
On the other hand, a V-shaped stand-up kayak has lesser base surface area so steer clear of that if you are prone to falling and are dealing with rougher waters. Opt for this type of fishing kayak if you're on slow moving rivers and you can handle multitasking in a small space.
A kayak's width is also very influential on how its stable fishing platform works on any body of water. Elderly folks are advised to got for the wider stand-up fishing kayaks as they maintain balance and don't tilt from side to side.
Another key aspect of kayaks determining their stability is the kayak's hull (the bottom part of the boat that comes in contact with the water). Let's look into this in detail as well.
Hard-shell Vs. Inflatable
Going for a hard shell kayak is all fun and games until you need to frequently move, shift and alter the position of the vessel. Where performance and exceptional stability are concerned, a hard shell kayak is your best choice.
Therefore, many beginner kayak anglers find it easier to comfortably stand in such kayaks as not only is their weight capacity higher and better, but also they stand their ground (pun intended) on watery surfaces. However, hard-shell kayaks are more expensive when compared to inflatable kayaks.
On the other hand, an inflatable kayak is as easy to use as a pacifier. All you need is an inflating machine and a smidgen of common sense to not overinflate the kayak to its bursting limit.
Most of the time, an inflatable kayak is slightly unstable as it doesn't weigh as much as the hard-shell ones. Nevertheless, they are still manufactured to survive long hours on calm water under the weight of an individual.
Beginner kayak anglers should practice their balance on hard shell ones to avoid any whoopsie-daisy situations.
Hull Shape
The hull shape of your fishing kayak is defined as the bottom area of the craft that is in contact with the water as you ride it. Planing hulls are said to be a great choice for stand-up fishing kayaks as they provide the rider with a wide, spacious surface to stand their ground on.
A pontoon-style hull (multi-hull kayak) is, however, a further upgrade beyond the planing hulls making for the most stable fishing kayaks. Such hulls provide excellent stability as they have 2 pontoons on either side of the kayak.
The pontoons absorb the shock waves of the water as well as decrease sway to a minimum level. This feeling of incredible stability allows the rider to comfortably stand while also having their weight evenly distributed thus reducing any possibility of tipping over.
Pontoons are actually filled with air inside, which is further beneficial in balancing the kayak and making it immune to bumps, jolts, etc.
Lastly, a flat hull design is one that sits atop the water and doesn't disturb much of the water depths as it moves. Kayaks designed with flat hulls are known to be very speedy and fast on the water as they do not have to deal with any stubborn resistance.
However, one drawback of a flat hull is if the water is even the slightest bit uncalm and choppy, then you are bound to feel every sway, bump, and wave.
Comfort & Convenience
Yes, it is absolutely called a stand-up fishing kayak, but who expects to stay standing for the entirety of the trip? No one can do that, and no one should!
Kayak fishing does involve breaks in between and the stand up fishing kayaks are comfortable, and easy seating choices. The comfort of sitting in your stand-up fishing kayak is entirely dependent on the seat's height, placement, and composition.
These seating factors will further determine your height when seated in the kayak, which is essential while you are fishing. Moreover, for many senior citizens, the seat's placement will decide how much legroom they have. Because leg room is directly proportional to back comfort.
Therefore it is advised to sit inside the kayak for prolonged periods of time before making the final purchase. The longer you sit the more you will understand your requirements and needs while seated in it.
Weight Capacity
Weight capacity in a fishing kayak is important not only from the perspective of how much the rider weighs but also how much gear can you pack with you. Most stand-up fishing kayaks have designated storage space, but it is still included in the weight capacity.
Mind the weight limit when packing and purchasing your kayak as some carelessness in this field could lead to the kayak upturning and a whole lot of disaster. Another situation in which this is a very important factor to heed is when you're purchasing a tandem fishing kayak.
For tandem kayaks, the average weight capacity should be ranging from 600 to 700 pounds. Whereas a solo one should accommodate 260-300 pounds.
Elevated Seat
We've touched on how essential seat requirements are in a stand-up fishing kayak. Now let's pay closer attention to an elevated seat and its advantages.
A high-rise seat in a stand-up fishing kayak usually means there are some other nifty features packed away. This is usually because the best standup fishing kayaks manufactured by high-end kayak companies are the ones that come with such grand perks.
Your goal should be a comfortable kayak seat with metal frames situated at an ultra-high position to give you a comfortable fishing experience. The higher the seating positions, the better view you'll have of the water.
Moreover, a comfortable seat with such elevation will influence the center of gravity in the boat enhancing its stability. It is known among most kayak anglers that an adjustable seat with a high placement is perfect for fishing whereas a lower position is suited for paddling.
To add to that, frequently sitting and standing becomes way easier when the adjustable seat is situated at a height. Experienced kayak anglers recommend a stand-up assist strap that helps in stabilizing the rider as they stand up and sit down without making them worry about tipping into the water.
Onboard Dry Storage & Optional Accessories
Storage is generally a "hell yes" choice for everyone regardless of what item they are buying. But for kayak fishing especially, dry storage compartments are of dire importance as one could spend hours out on the water.
You not only need your dry storage and bait options but also personal refreshments and fishing gear. Pay close attention to the storage space variety on your stand-up fishing kayak before making the decision to claim it.
As much as it is recommended to always have internal dry storage options, it is not always necessary for those wanting a simple option. Moreover, keep in mind that with a sit-in kayak access to rear hatches will be impeded so choose storage space options accordingly.
On the other hand, a sit-on-top kayak provides you with full access to the stuff that you keep above or inside the ample space in the storage hatches.
Fishability
And finally…the best part!
Just like a dress gets all the more interesting with pockets… a stand-up fishing kayak purchase gets a hundred times more worth it when the kayak has nifty fishability features.
Fishability features are what we call, different specifications about kayaks that enhance your fishing experience. Fishing rod holders are a prime example as they save your time, keep your equipment in hand's reach and uphold your gear's quality too.
Mounting rails for accessories are another essential and very useful feature. However, sometimes you will have to buy them separately in addition to your kayak.
Other fishing accessories that aid your kayak's 'fishability' include a GPS for kayak, a fish finder, a transducer mounting system, and flashlights. A high-quality and expensive stand-up fishing kayak would either have these aspects inbuilt or customizable room for them on the vessel.
Why Stand in a Kayak? Advantages of Stand-up Kayaks for Anglers
Usually, when fishing is done with the fisherman/woman being on land, they bide their time while seated comfortably instead of standing. Therefore, it makes no sense for some individuals to purchase a whole vessel that requires you to stand and fish.
Let us clear some confusion up here!
Contrary to fishing on land, kayak fishing is a lot more enjoyable and immersive so there's no sense in comparing the two.
A stand-up kayak offers the best form of stability (given you select and purchase one suiting your conditions and requirements) so there is no room for fear of falling into the water. That is a common apprehension of beginners!
Moreover, a stand-up fishing kayak is a lot more spacious than the average fishing kayak which makes it a stellar choice for anyone embarking on this type of sport. On a side note, a roomier kayak equates to more storage space and even a pet/buddy to accompany you.
Lastly, to answer the burning question!
All kayak fishing enthusiasts can vouch for the fact that stand-up fishing kayaks provide the paddler with a lot more power and command over their fishing gear. Not just that, but it also helps you in controlling and navigating lures better, casting greater distances, and administering the hook.
All fishing kayak reviews will clarify to you in capital letters that after snagging a monster catch it is more manageable to retrieve it when you are standing up. The standing-up position coupled with the stability that most fishing kayaks offer, the activity gets a lot easier.
This holds especially true for fly fishing as for fly fishing you are primarily doing a lot of reeling in, moving, and lunging.
Kayak Fishing Tips
Whether you are a beginner or not, on every fishing trip you embark upon there should be a certain set of nifty tips on the ends of your fingers. If no tricks up your sleeve, then points you should know of and keep in mind before turning to this sport.
Dress up in kayak fishing suitable attire. Those are usually moisture-wicking clothes that are made of nylon/polyester and keep your body dry and safe as you fish. Fishing gear is made to be water resistant for the sole reason of keeping you out of sickness' way and eliminating any wet discomfort during long fishing hours.
Always keep a change of clothes in your storage compartment. Nothing screams novice more than an angler setting off to fish on their kayak with just one set of clothes on them. Remember to always keep room for accidents when packing.
Make an itinerary. Sounds a little too much? Well, it should be! As mentioned before, there's no telling what could or couldn't happen while you're out to fish. Plan your route and to be on the safer side make sure to map out a route in a circle or oval pattern to ensure you come back full circle (literally). Never freestyle your trips unless or until you are kayaking in an enclosed body of water with land all around.
When reeling out your fishing line don't do it too far as you land a fish while standing in your kayak. Remember to keep at least one rod worth of line from the tip of your rod to the fish.
Do not look over the kayak or else you will tip over! A general rule of thumb to always keep in mind is that where your head goes, your body weight shall follow. So if your head goes far out the edge of the kayak then your body will follow and in with the fish you go for a swim!
Avoid fishing trips in windy and stormy weather. However, if there is a bit of wind (not too strong and not too light) as you are kayaking then stick to the shorelines and don't stray too far off. Kayaks have barely any draft!
Make a habit of checking the weather before even planning to set off for a kayaking trip. This is especially useful when you are embarking upon new bodies of water and trying out new kayaks.
A personal flotation device (PFD) is an item you need to keep in your storage compartments at all times. Keep one with you at all times!
Yes, you are on a boat but this boat doesn't come with a ceiling or an umbrella. Remember to apply sunscreen at all times while you are kayaking. Even if you are night fishing or sight fishing.
Cellphones are all the hype these days and it would be silly to consider radios as a form of communication. However, you can't phone a Coast Guard to let them know your whereabouts and maybe send them a Live Location message on WhatsApp. For professional anglers and those with a hint of understanding about big water bodies, keep a radio with you at all times in case of any emergency.
FAQs
Can You Stand up in a Fishing Kayak?
Given that the fishing kayak is made with adequate room and space to allow an adult to stand up in it, then yes. With stand-up kayaks, opt for an extra wide and stable one (with a pontoon hull shape) to maximize your comfort and sport enjoyment.
How Can I Make My Fishing Kayak More Stable?
Make sure you are cruising atop an obstruction-free zone, your weight is evenly distributed, and your storage space is not overloaded. Moreover, you can install best kayak outriggers and stabilizers for a further stable kayak experience.
How Do You Stand up on a Kayak?
Many anglers when they start off find it very tricky and difficult to maintain their balance on their stand-up fishing kayak. For the first couple of days, utilize a stand assist strap that will make you confidently stand.
After managing to stand up in a fishing kayak you can proceed to practice without the strap. Do not rush yourself and take it slow!
Followed by properly executing the standing position, the next step is to start assembling your tools and use them simultaneously.
How Do Kayak Anglers Keep Their Catch Fresh?
One magic word. Cooler! Some nifty kayaks have space for a big fishing kayak cooler that can double as a seat so it comes in particularly handy while you are taking a rest and accommodating your catch at the same time.
Otherwise, there is ample storage in most kayaks for a cooler to keep your fish fresh in it till you make it back to the shore.
It is not necessary to keep actual ice cubes in your cooler as they could melt during the time you are cruising. Then soon enough your fish would be swimming in the water and sliming up your equipment. Reusable ice blocks are a top recommended pick by many experienced anglers.
Final Thought
Fishing on a standup kayak can be an extremely engaging and enjoyable activity if you know the different types of kayaks, their strong points, and whether they're a good fit for your situation.
By paying attention to the different specifications of the kayaks like their stability, comfortability, storage, hull designs, and capacity you will be able to make a great selection.
Ensure that all your confusions are cleared out and queries clarified before embarking on your first-ever delightful journey. You can also invest in other gear like the best kayaking shoes to make your experience more comfortable.