Kitesurfing in the Maldives is dream-worthy stuff.
I ain't foolin' anyone by saying I haven't wasted an exorbitant amount of time googling tropical kiteboarding locations and dreaming up future trips.
Because I have, and I do, and honestly? 'Waste' is HARDLY the word I'd use to describe that time.
Especially when it means discovering the insane potential for kiteboarding in offbeat locations — and then being able to share the news with you.
So when we wrapped our eyes and ears around pro kitesurfer Karolina Winkowska's latest video of kitesurfing in the Maldives (which you can watch at the end of this post!), we knew we had to learn more about this gem of a spot.

Book your own kitesurf trip in the Maldives with this 7 day Package including kite safaris and kite lessons, diving, suping and staying in a 4* hotel with our partner BookSurfCamps.com
I MEAN LOOK AT IT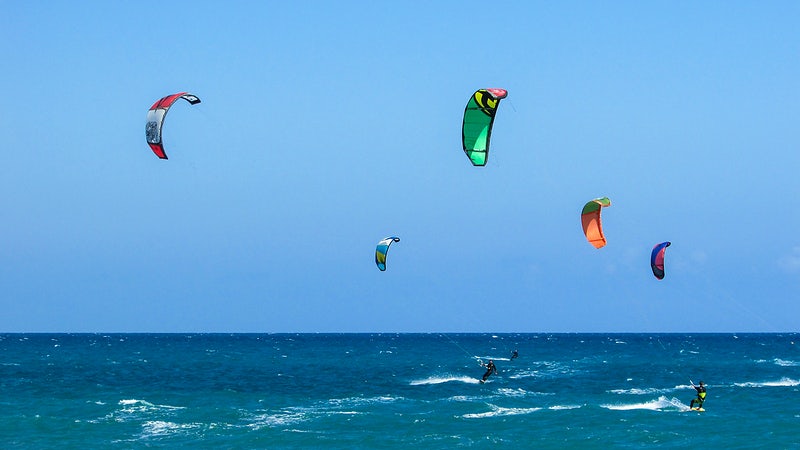 For those of you that might not be so familiar with her, Karolina is 3X freestyle world champion, a frequent face on international comp podiums, and currently sponsored by Slingshot and Ride Engine.
Being the legend that she is, she agreed to have a chat with us about her kitesurfing experience in the Maldives, where she covers all the essentials like where the best spots are, how to reach them from the airport, a rundown of the local facilities, and her top tips for travelling there on your own kite trip.
So without further ado, here's Karolina's Maldives kitesurfing guide:
Kitesurfing in the Maldives with Karolina Winkowska
Give us a quick run-down of your kitesurfing trip to the Maldives – what were you there for?
I travelled to the Maldives for 2 weeks of amazing experience and unforgettable memories.
Not every kite trip I do is like this.
Two years ago I was asked to come to the Maldives, but I couldn't find space for this trip in my busy training schedule. This year I made sure to find 2 weeks to discover a new kiteboarding destination.
When arriving in Male, the capital city, I was very anxious. I realized I haven't been to a new country for so many years! I always fly to Australia, Egypt, Brazil or America — places I know very well and know what clothes to bring, what visas, I need etc. So this was quite a new experience for me.
My main reason for visiting the Maldives was to promote kiteboarding in the little islands and to show the local Maldivian kids how to kite and achieve amazing things within the sport.
I visited Maafushi, Goidhoo, Dhifushi, Soneva Fushi and Crossroad, places where kiteboarding is taking over.
Why should people consider kitesurfing in the Maldives?
Each of the islands has access to water and a beach where you can launch your kite.
The wind blows from 2 directions in the Maldives, so depending on in which time of the year you come, you might ride at completely different kiteboarding spots to where I did.
We went to a mix of places; some with proper kite schools, some with unknown kiteboarding potential, and some where local Maldivians have their own amazing kite spots mapped out.
Many islands are located inside reef lagoons, meaning they have flat water on the inside and waves at the end of the reef.
We didn't come in the surf season, so I can't speak to the surfing or wave riding in the Maldives just yet. Nevertheless, we came in the windy season and scored an amazing week of 20-knot winds plus another week of kite foil exploration.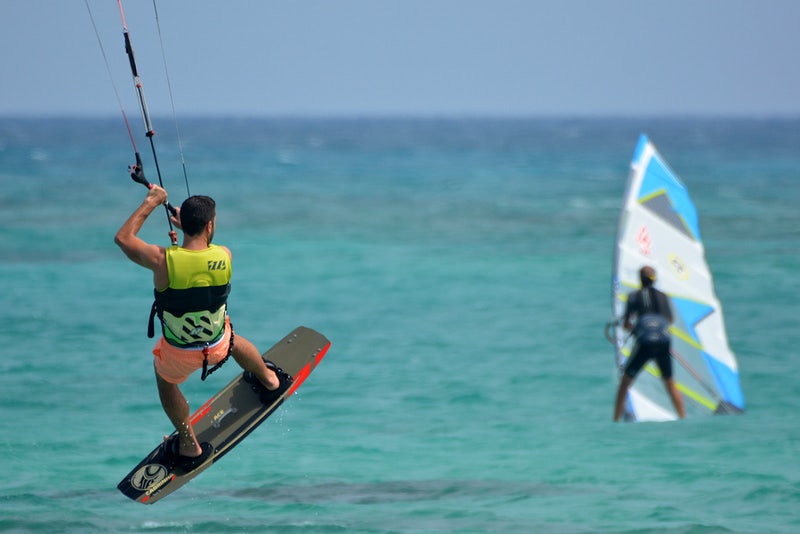 Next to almost every inhabited island, you'll find flat water sandbanks with no other kiteboarder to be seen.
When is the Maldives kitesurfing season?
I came to the Maldives in January and it was quite amazing. I think the wind varies from island to island; there are so many variables to make the wind blow.
The islands with more trees have better winds compared to the ones with big hotels and buildings. But there are multiple double islands, and in the channel, the wind will always be stronger too.
What are the Maldives kitesurfing conditions like?
I visited 5 different kite spots and each of them was different.
Almost everywhere you will find clean sand and transparent water. There were some spots with plenty of coral and rocks which isn't good for hydrofoiling on light wind days.
We also went to a few sandbanks which were just dream spots, with sandy beaches, the bluest water I've ever seen, and no other kiteboarders around.
Kiteboarding in the Maldives is a truly amazing experience, and I recommend it to everyone — even though many people say it isn't windy in the Maldives. I really believe visiting and kiteboarding in the Maldives is a new experience and a must for every kite traveller!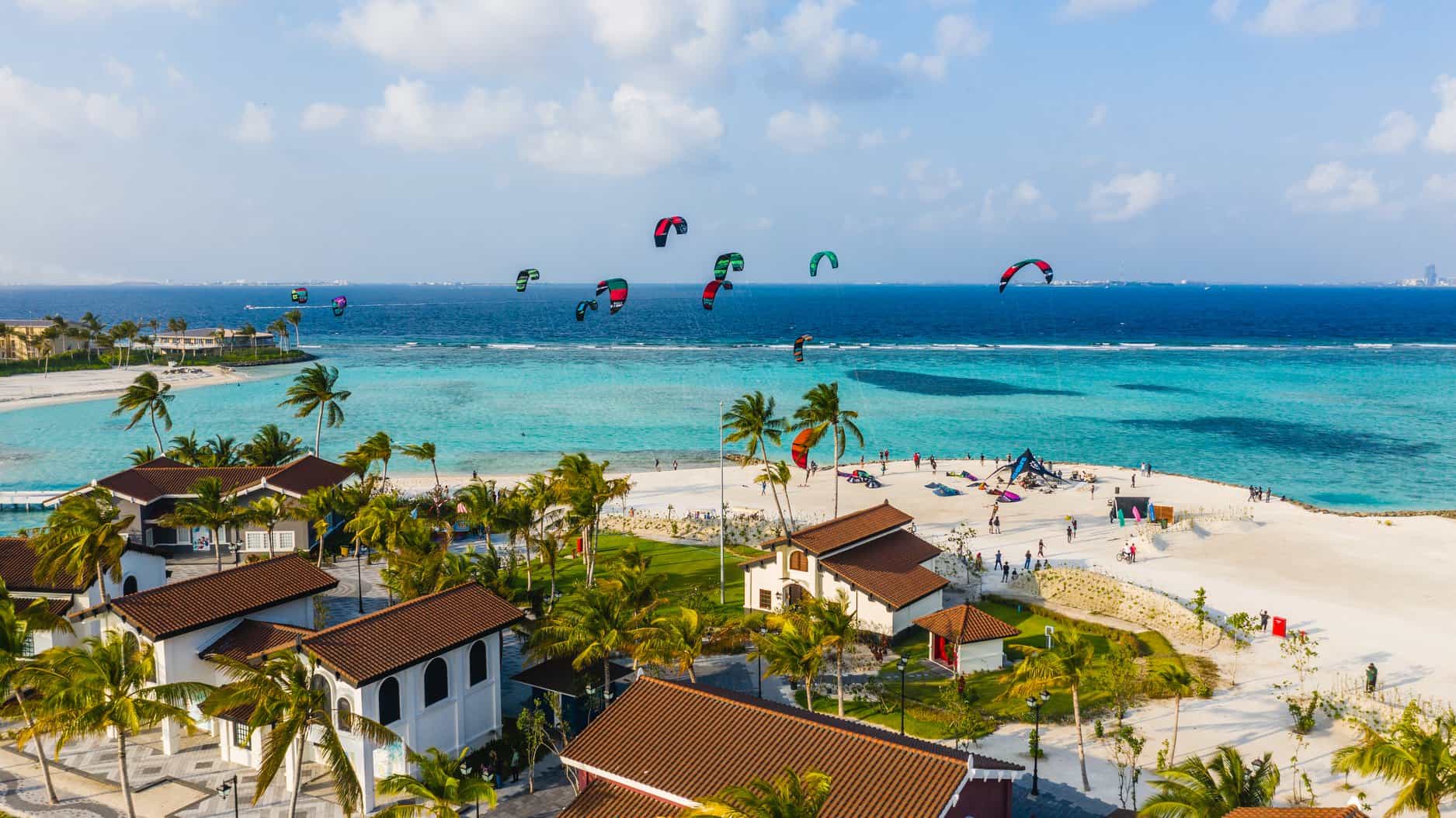 How are the local kitesurfing facilities?
Kiteboarding started in 2016 in the Maldives, so as you can imagine there aren't many kite schools or kite facilities.
We went to places where there are proper kite schools and other places without. Right now many hotels and watersport centres are working on extending their offerings to include kite centres.
Kiteboarding isn't a mainstream attraction in the Maldives, and it's so new you need to research if the place you are going to has kiteboarding rental, lessons, rescue services, etc.
How do you get to the kite spot from the airport?
Boat; you actually travel by boat from island to island.
Many hotels have their own private boats that will pick you up from the airport, but if they don't offer that, there are regular taxi boats going to every island.
It's pretty easy to travel around, but many islands don't have direct connections and you have to travel back to Male to catch a boat to the next place.
Any non-kiting highlights you'd recommend?
No-wind days in the Maldives aren't a big deal. After a couple of days of kiteboarding, we were exhausted and actually looking forward to doing other activities.
Scuba diving, snorkelling, swimming with sharks and stingrays, parasailing, wakeboarding and surfing are watersports you can enjoy on each island.
If you come to the Maldives, you have to go scuba diving — it's their number one tourist attraction as well as a favourite local sport.
As we were visiting so many places, travelling and sightseeing was our main low-wind attraction. But if you're doing this, just remember that most of the time you need to go back to the capital city of Male to board another boat to the next island.
Do you have any travel advice for people looking to go kitesurfing in the Maldives?
It's a must kitesurfing travel destination as it's so unknown and beautiful.
Definitely research the island you're planning to visit. Learn about the spot, kite school options, etc.
You also need to know that it's an Islamic country, so you can't wear a bikini or drink alcohol in the local islands. There are designated beaches and private resorts where you can wear bikinis. You can only drink alcohol on boats and private island resorts. So it depends how you define your dream holiday trip — just make sure you choose the island most suitable for your needs.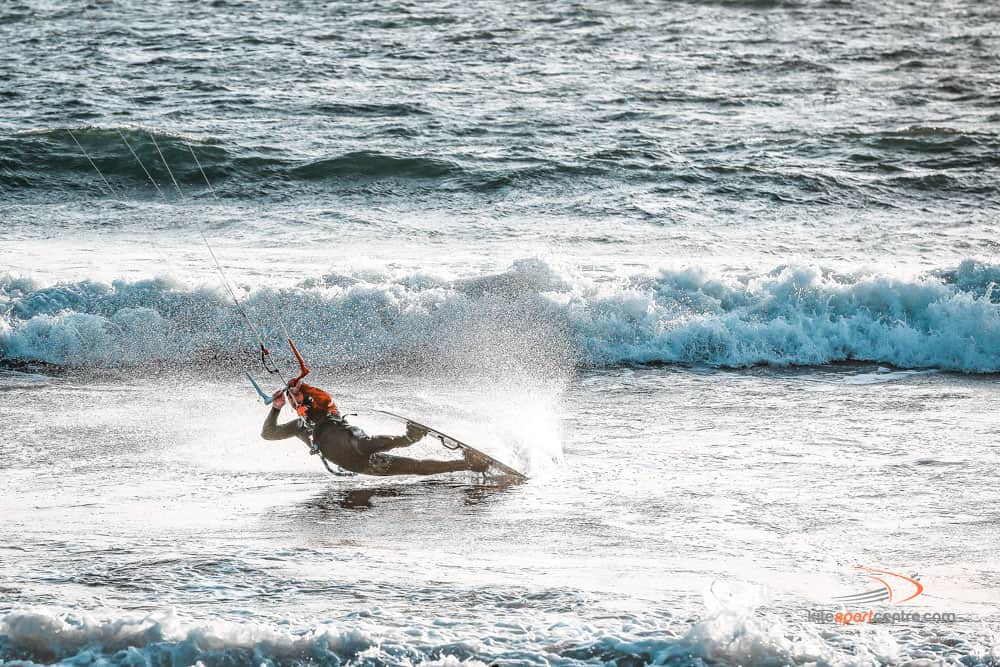 ---
You can find Karolina on Facebook, Instagram, and on her website.
Travel resources
Plan your trip
Ready to start planning and budgeting your trip? Use Kayak to find and compare the best deals from all over the web on flights, hotels, and car rentals. When you do a search on Kayak, it pulls data from hundreds of travel booking platforms to offer you the best prices available, so you know you're always optimizing your budget to the max.
For local public transport in-country, like buses & minivans, taxis, trains, and even ferries, we recommend using Bookaway, which works the same way. Bookaway is especially useful in countries where small local operators don't necessarily speak English or even have a website at all. They also offer 24/7 support in case anything goes wrong.
Book activities
Want to start browsing and booking activities available at your destination? Nowadays there are a few booking platforms specialized in outdoor adventures and active holidays worldwide. We recommend Tripaneer for yoga and meditation retreats, surfing and kitesurfing camps, cycling holidays, or motorcycle tours.
Tripaneer focuses mostly on week-long holidays often including accommodation, while Manawa also lists daily and hourly activities including every action sport you can imagine but also a lot of crazy stuff like shark diving, survival training, zip-lining, or even reindeer sledding!
For traditional guided tours, day trips, and local experiences like cooking classes, GetYourGuide is everyone's go-to platform and features an insane amount of authentic reviews to help you make a decision. They also list some mainstream outdoor activities like diving courses, guided hikes, or kayaking excursions.
Travel insurance that covers kitesurfing
Finding serious travel insurance that covers kitesurfing and other extreme sports isn't easy, that's why we recommend World Nomads, a simple and flexible insurance company run by an international team of adventurous travelers since 2002. Fill up the form below and once on the website, just add the activity or activities you'll be doing and get a quote perfectly tailored to your trip.
From physical injuries and medical repatriation to dental emergencies, stolen passports, damaged gear by airline companies, trip cancellation, or even pregnancy complications, they've planned it all. You can even sign up for a policy after you started your trip. For a list of recommended travel vaccines and Covid country-specific information, head to the CDC's travel page.
Read next