Introduction
If you are looking for a variable terrain having soft snow and icy runs, there is no place better than Minnesota. For midwestern skiers, it's the most preferred vacation spot.
November till April, this place is brimming with adventurers who just can't get enough of the snow powder spread across the mountains.
Ski vacation in Minnesota lets the snow-lovers skid down the ski hills, avail themselves of the terrific resort amenities, and even go for night skiing.
Best Ski Resorts in Minnesota
To be honest, all the ski resorts in Minnesota are worth visiting! But, obviously, budget constraints would compel you to visit only one or two this fall season.
If you still haven't picked your travel destination, skim through this article, and you would be able to make the right decision by the end of it.
So, what are you waiting for? Jump ahead and read what Minnesota has to offer you!
1. Lutsen Mountain
Okay, let's get real. The Lutsen mountain resort is seriously epic no matter if you are visiting it during the summer season or when it snows. But, being on its terrain park when it's well powdered by fresh snow is seriously one of the best experiences ever!
Highlights
The 204 m elevation of the Lutsen mountain makes it a great pick for downhill skiing. Starting its operation on Nov 19, 2022, and extending it through April, the resort offers the biggest ski hill to risk takers with a total slope area of 40 km.
If you don't want to take the little extra bits of gear in your backpack while climbing the Lutsen mountains, not a problem! You can easily get the stuff rented as Slopeside Rentals offers amazing packages and discounts when it comes to having ski equipment on rent.
Season passes for Lutsen mountains are available at a discount at the moment! Isn't that wonderful?
If you are someone who doesn't like to ski within a crowd, get yourself the Gold Unlimited Pass or the SILVER Smart Pass and you would be able to avoid the peak time gathering at the Lutsen mountains
Also, not to forget, out of all the ski resorts in Minnesota, this one is the largest!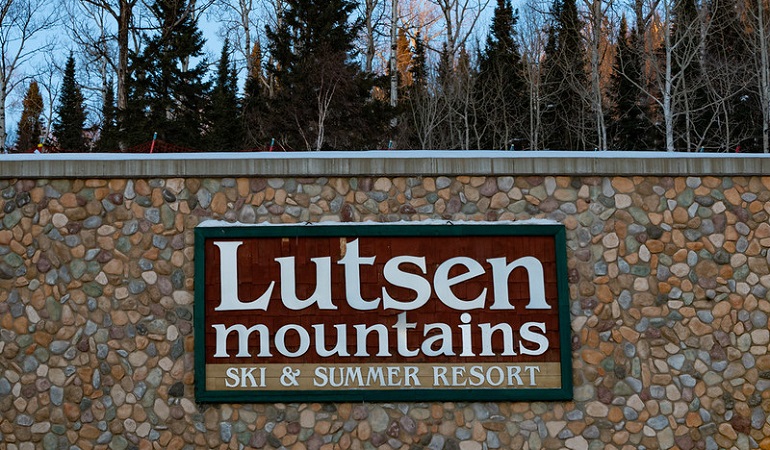 One of the best parts of staying at this largest ski resort in Minnesota is dining at Papa Charlie's Traven. Trust me, you can't miss the scrumptious taste and top-notch services it offers.
Known For?
Skiing at the Lutsen mountain resort offers a wide range of sightseeing experiences, in addition to other adventures, great accommodation, and transport solutions.
On top of that, night skiing in Minnesota is best managed at this spot. Viewing the well-lit mountain while skidding through the slopes in the night would be a memory etched in your heart forever!
2. Spirit Mountain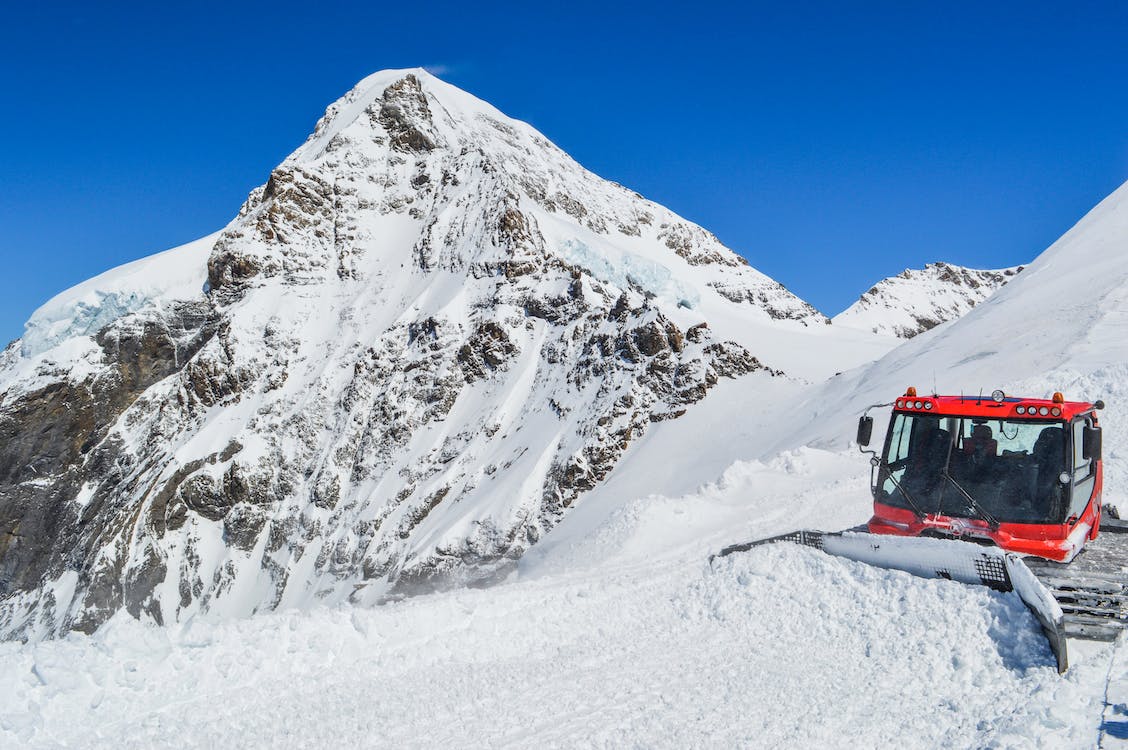 This spot is pretty close to downtown Duluth. It means that during the day, you can enjoy the hustle and bustle of Duluth after skiing and have a peaceful night at this hideout during the night!
Highlights
Skiing in Minnesota is seriously the best at Spirit mountain! Also, there's a fairly decent selection of lodging and dining options at this spot– from the low-cost to the swankiest hideaways.
The four terrain parks of Spirit mountain are groomed for skiers with all skill levels. Also, skiing is not the only activity it offers. Rather, snow tubing, racing, and lift-serviced fat biking are some of the most sought-after adventures on the decent-sized ski hills this place has to offer.
The spirit mountain vertical drop is around 700 feet, which is truly impressive. The 22 runs and high-speed quad make it a great spot to visit during the fall season.
This ski and snowboard area is seriously one of the best in Minnesota. The lift tickets are pretty inexpensive, however, it would be a great idea if you made most of your bookings online to avoid slugging in the long queues.
Known For?
Planning a vacay with family and want to keep your kids occupied? This place offers a lot including the Lake Superior Zoo, Duluth Children's Museum, skyline Parkway, and the Lake Superior Railroad Museum.
All of them are within walking distance and you won't have to stress over managing transportation! Though there is a free shuttle service from the airport to the resort, you'll have to manage the later traveling on your own!
3. Giant's Ridge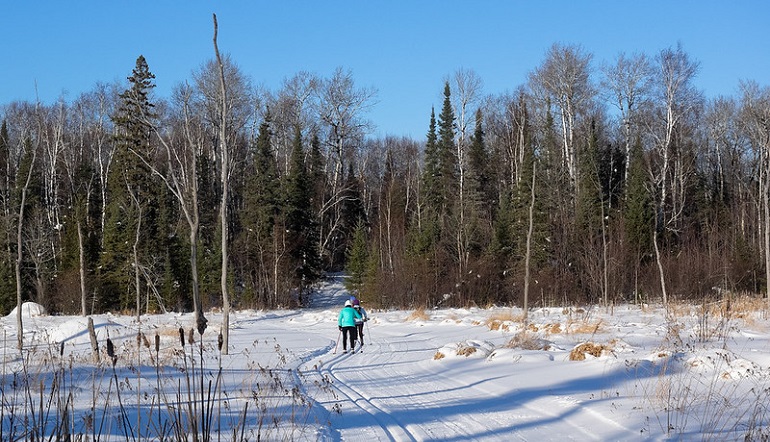 Home to as many as 35 alpine ski runs, the Giants ridge is located on the northern side of Duluth and is one of the best ski resorts in Minnesota. Its cross-country ski trails are definitely something you shouldn't miss if you are an avid skier!
Highlights
This ski resort offers one of the best golf courses in Minnesota, where you can have a quick game with your friends. The 18-hole golf course, tennis courts, Climbing Wall, and Mountain biking, are some recreational experiences that make sure you never get bored here!
For those not well-versed in skiing, taking a chance at this skiing destination can get overwhelming. If this is true for you, enroll yourself with the Giants Ridge Mountain Sports School. The experienced instructors at this school make sure you are well-prepared before hitting the terrain parks.
The ski and snowboard rentals make sure you don't have to carry around heavy equipment while you are traveling. Also, even if you end up breaking a piece of equipment rentals, the experts will mend them instantly.
Known For?
Giant's Ridge is rightfully known as America's Icebox. The ski hill offers Night Skiing as well, and gliding through the ice at night is surely a magical experience.
Many skiers are drawn in by the sheer volume of adventures and sports options available here. From skiing to Snow Tubing and from Fat Tire Snow Biking to Snowshoeing, this snow tubing hill offers it all.
4. Coffee Mill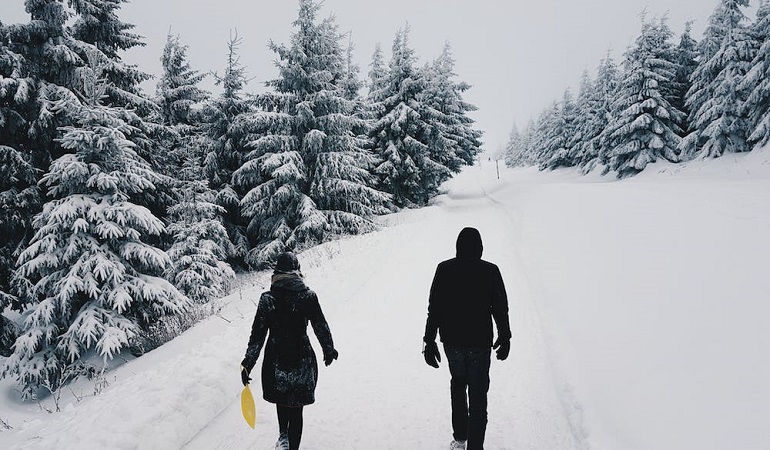 Kickstarting its winter operations on 12th November 2022, Coffee Mill is quite a unique spot with its ski bowl shape. This makes it one of the most sought-after Minnesota ski resorts.
Highlights
Skiing in winter conditions is certainly an extremely advanced mountaineering objective and the Coffee Mill ski area can surely get a little windy at times. But, worry not! The resort has everything sorted to keep you safe!
The runs on this mountain are rife with the growth of birch, pines, and oaks. This gives the skiers much-needed support against the harsh wind. What makes it the best ski resort in Minnesota is its efficient management. The daily grooming of the runs makes this place a great adventure spot for skiers of all skill levels.
The lodging options available at the Coffee Mill ski area are marvelous. They are full of incredible amenities. Be it the Coffee Mill Motel & Suites, Eagles On The River Vacation Rentals & America's Lofts, or the Historic Anderson House Hotel ; each one of them is loaded with comfort and luxurious facilities.
Known For?
This ski spot is known for its affordability. The ski area is pretty tremendous, yet the rates set by the management to experience it are easily within the budget of most skiers!
5. Welch Village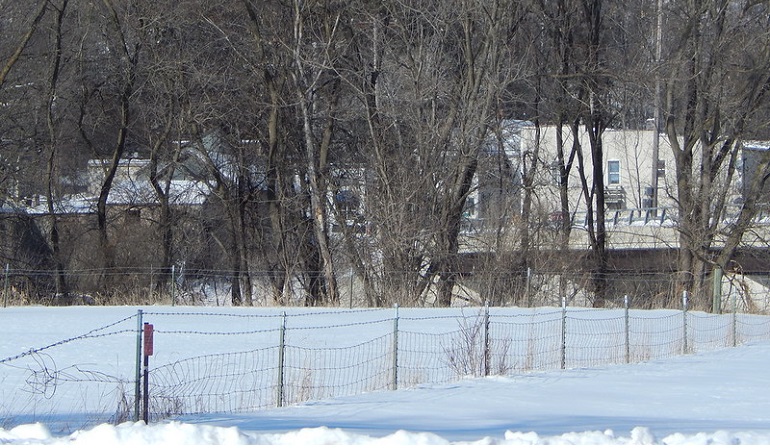 From providing lifejackets to adventurers to offering free shuttle service and from supplying snowboard rentals to putting up various online discounts on bookings, the Welch village resort does everything for the comfort of tourists.
Highlights
Your experience of Minnesota skiing would be extremely fulfilling, thanks to the 60 runs offered by the resort and as many as 9 chairlifts to view the mountain.
The ski & board rental service center not only offers you ski equipment at lowered prices but also mends them when they are broken.
The vertical elevation of the mountain is around 300 feet, which is a treat for intermediate skiers. Also, if you get your hands on a season's pass, you would be able to explore the entire mountain without having to splurge a lot!
This year around, the winter season at the Welch village would be from November 19, 2022, to March 30, 2023. The challenging terrain gets manageable for beginners and intermediate skiers, thanks to the huge trail map signs spread across the ski hill.
Known For?
This ski resort located near the twin cities of Minneapolis and Saint Paulnever never lets you get bored! Very conveniently, the winter season of Welch village leads to a special menu at the restaurants for the tourists.
If you want to treat your taste buds to the authentic flavor of Minnesota, head towards King's bar and grill, The Smokin' Oak Rotisserie And Grill , or the Currents Restaurant.
6. Afton Alps Resort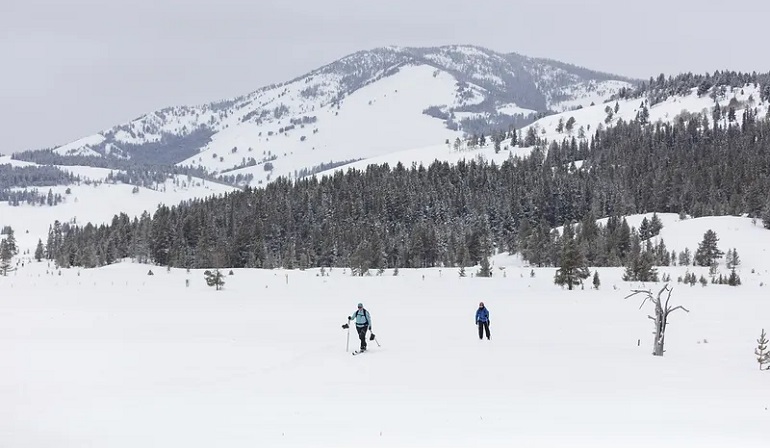 There's something magical about skidding at the mighty mountain of Afton Alps with the vertical drop of 350 feet and checking out the beautiful landscape.
Highlights
This Midwest ski area is pretty massive, hence you get a wide area of the terrain park within your access to ski as much as you want. Being one of the biggest resorts in Minnesota, Afton Alps is quite a tourist attraction.
The Afton House Inn is the most preferred lodging option for tourists owing to its proximity to the ski area. From hot jacuzzis to a pretty fireplace and from free WIFI to private balconies, this place offers it all.
Apart from this one, the Country Inn By Carlson, St. Paul East, Hampton Inn Woodbury, and the Hilton Garden Inn St. Paul are also some stunning lodging options for skiers.
Known For?
What's incredible is the fact that the winter season at Afton Alps coincides with a plethora of events around the area. One thing is for sure; you will have plenty to do here!
From November 18, 2022, to March 20, 2023, the projected opening and closing days of the winter adventures, you would be delighted to be a part of a variety of local events such as Dueling the piano, the annual vintage snowmobile show, and Bingo at the VFW.
7. Wild Mountain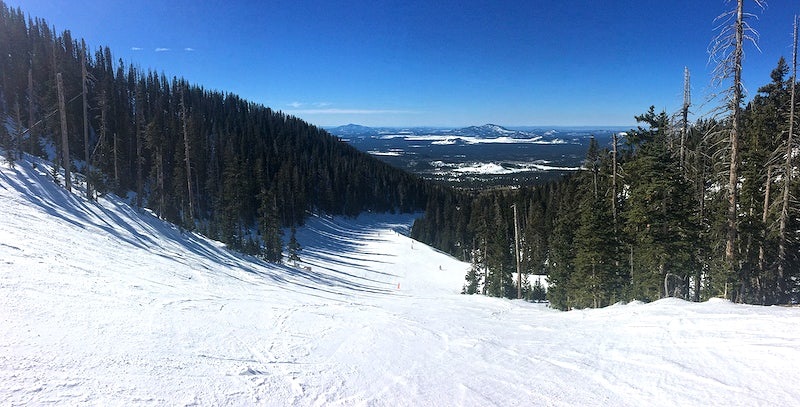 With as many as 100 acres dedicated to night skiing, the Wild mountain is surely a vacation destination you must have on your bucket list!
Highlights
The resort plans to host the winter season adventure lovers from November 25, 2022, to March 19, 2023. If you are an avid skier, having a seasonal pass would benefit you immensely. While reaping these benefits financially, you also get two free tickets to Powder Ridge and Spirit mountain.
The Wild mountain's vertical drop is 866 ft, and this information is enough to make your adrenaline rush go out of bounds! Most of the terrain park is suitable for expert skiers!
Though multiple resorts in Minnesota offer skiing lessons, the Wild Mountain is probably the only one that offers children lesson programs, that too twice a week. Enroll your kid in the Wild Cats program if they're within the age bracket of four years to twelve years.
Known For?
There are a total of seven lifts working across the mountain that give you a view of the entire terrain. If you are a non-skier, you can still delight yourself by looking at the snow from afar! This inexpensive spot with a variety of challenges is definitely an ideal spot for skiing in Minnesota.
8. Buck Hill Ski Area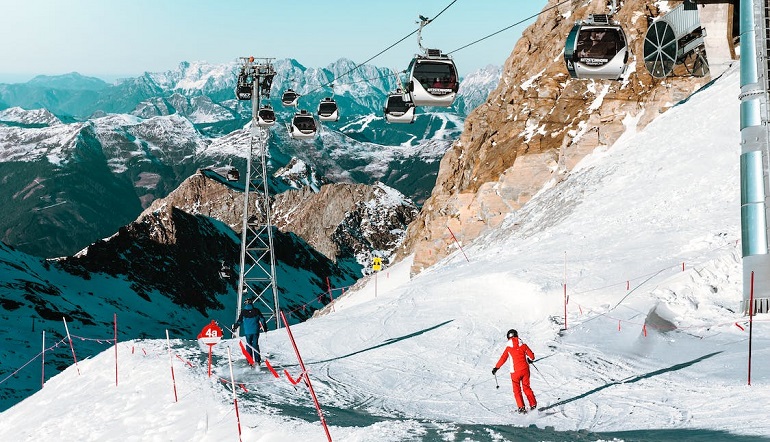 The scenery at the Buck Hill Ski Area is stunning, immense, and filled with snow. It surely inspires awe amongst those visiting it.
Highlights
This ski area offers everything including skiing, snowboarding, biking, and tubing. The Annual Snowfall is around 60 inches, making it a great skiing spot. The total number of trails is sixteen, and each one of them is well-groomed. Out of them, you can experience night skiing at 11 trails!
Ski and snowboard lessons are available and experts aid you hone your skills fully before you set yourself for the adventure.
Want to save some bucks, avail yourself of the discounts offered through various season passes. Family Season Passes let you enjoy great discounts no matter what the size of your immediate family is. Alongside this, you can get children under the age of three to the lifts free of cost!
For the elders coming with you on the trip, there is an Elder Pass, which offers you a discounted price. The Military personnel can also enjoy discounts on the special pass designated to them,
Buying lift tickets online will not only aid you to save some money but would also make sure you won't have to wait in long queues outside the ticket window. You could also get the Ski Rental Package online and it would save you a lot of time, letting you hit the ski area immediately!
Looking for some suitable lodging options at Buck Hill? Choose from the Woodfield Manor, Night Lodge, and Cresent Lodge and you would never regret it!
Though some of them may cost you a little higher than your expectations, the amenities and facilities they offer are surely worth every penny you spend on this experience.
Known For?
The Buck Hill Ski Area is known for organizing terrific events for visitors. For instance, the Trivia Night, Live Music Series! and Tap Takeover. While you are planning your trip, make sure your visit dates coincide with these events.
Final Thoughts
Choosing ski resorts in Minnesota for your next travel vacation is a great idea as it hosts a long, reliable season that has weather-perfect conditions to explore the snowy world.
Some of the largest ski resorts in this area will surely let you ski without having to witness a huge crowd in the snow. Also, the best ski resorts here offer numerous terrain parks, lodging options, and dining facilities for the tourists!
If Minnesota has been on your bucket list for quite some time and you have been overlooking it, this winter season is the right time to head towards it! No matter whether you plan your trip alone or with the family, rest assured that there would be tons to do there and you would never get bored!
Related Guide: