Overview
Ski trip? Now that is a perfect choice for a winter outing. But the glide on snow is something not everyone is crazy about. Me? I still consider it to be the most fun yet competitive activity to do.
Having said that, I also believe in the process of planning something wholesome before time. Choose any sport you like, all of them need to be sorted out according to their requirements.
Like a relay race, a ski trip needs preparations; just a tad bit more! You can spoil your trip on that gorgeous snow-covered hills if you don't complete your 'to-do' list.
Starting with your budget! A happy pocket is just as important as any other part of the plan. I would love to go on a pocket-friendly trip and also save the maximum I could.
Learning from my mistakes, I have listed down all the factors that will help you pack your bag for skiing. So let's get to business.
Planning: Which Ski Resort to Opt For?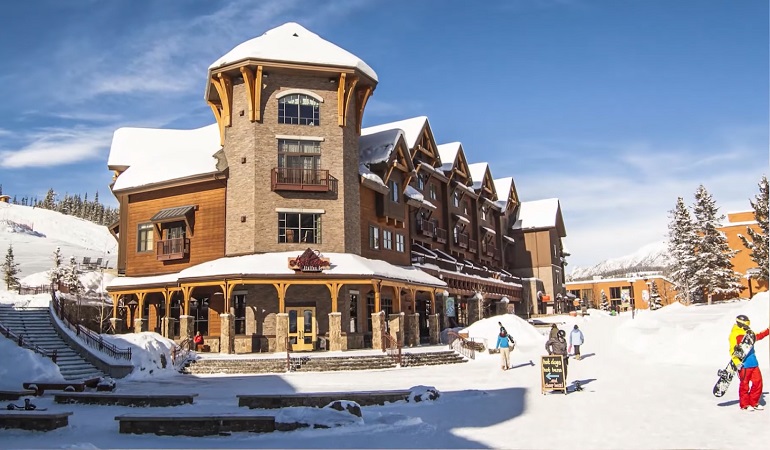 You can google all the high-end resorts and still not be sure about them. That is because you are probably a first-time skier needing further assistance.
I made a mistake as a beginner by not paying much attention to my priorities and opting for places that were fancy. Sometimes fancy places are ideal for other attractions leaving the main focus behind.
There are factors that can help you decide which country ski resort is best suited for you. Go through them to make your choice!
What Kind of Ski You Are Going For?
Any region you choose will have a certain kind of powder, surface, and weather. It depends on what kind of atmosphere you want to get into and what level of skiing you want.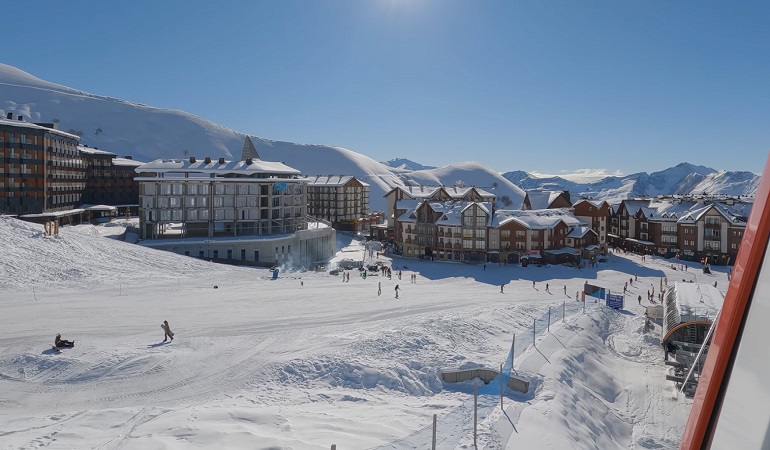 Which Resort Will Suffice Your Need?
If you are someone who likes to have a decent time skiing in crowded surroundings, go for a resort that is known for such activities. But if you are a person who likes to have less interaction with people on and off the field, then maybe you should prefer less busy locations.
What Is Your Budget?
A pocket-friendly ski vacation is not an easy task. Considering all costs before going skiing is a good idea. That includes accommodation with transportation and other rental activities.
What Are Your Lodging Options?
Explore options depending on your areas of interest. There are plenty of options if you are someone who enjoys extra services like spas or top-class restaurants. If you are not looking for extra perks, you can look for more lodges in a radius of 2-3 km.
Planning: What Type of Lodging?
Start taking notes, because this is the most important part. Once you have finally decided on a ski trip, make a list of the lodges that suit you. Do some research about them and start ticking off those boxes.
If you are going with a group of people, renting a condo or a private home is a wise option. It will also help you bring down the individual cost of the rent since it will be divided equally.
Your hotel room or staying place should be near your ski areas. The best option is to go for a ski-in/ski-out option. Although staying in such a location is easy, you will have just to fork over more money.
Ski-in/ski-out location does not need any crowded shuttle service to pick up and drop off back at the resort. This will also cut off your cost of rental cars, hence making it a budget-friendly trip.
Often when you go in peak season, many resorts or rental places are already booked. Therefore, you should always plan ahead of time to have the best holidays with your family.
Packing for a Ski Trip!
Ski resorts can give us a complete vibe of a ski vacation, but let us carry that vibe with us from home. You need to make a list of things, equipment, or any other essentials you might need on the trip. Just so you don't overlook anything, here is a list for you.
Clothing and Accessories
One of the most important things in ski lessons is not to mix the usual clothing with that of ski trips. This may sound the same for first-time skiers, but they definitely are not. You may need more than you think!
What you wear while skiing is very important for both comfort and safety. Skiing is an outdoor winter sport, and the right clothing can protect you from the cold, wind, snow, and wet conditions.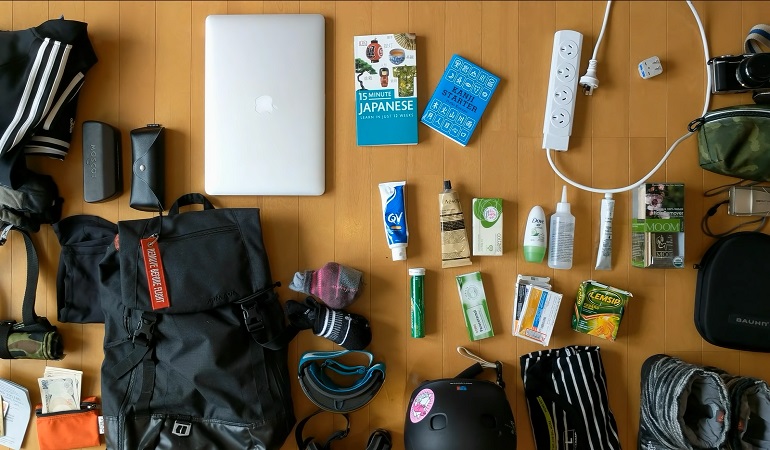 Helmet
Best ski helmet needed to avoid any head injuries or cuts while on the go.
Goggles
Keep best ski goggles to protect your eyes from the UV rays emitted by the sun, any flying snow, or cold wind.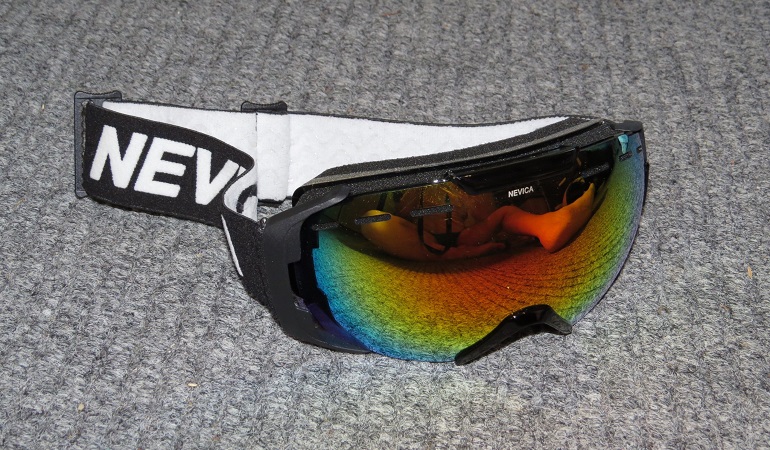 Balaclava
Best balaclava is a blessing while skiing, and it works as a face mask saving your neck and face from cold frost.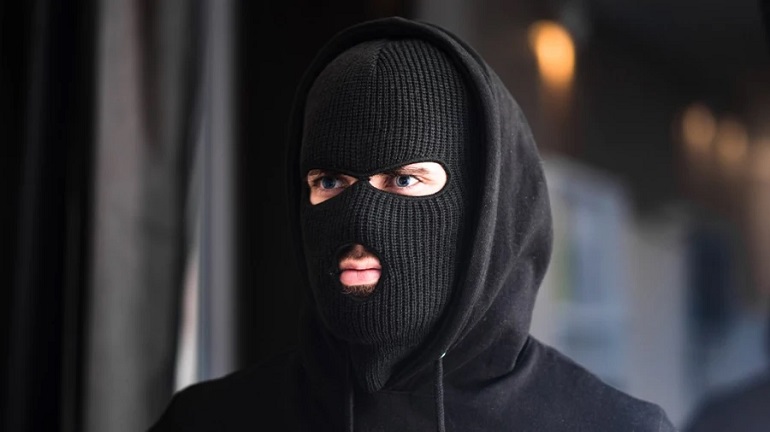 Warmers
Why not? They are your best friend while you are ice skating. Best ski warmers do exactly what they sound like.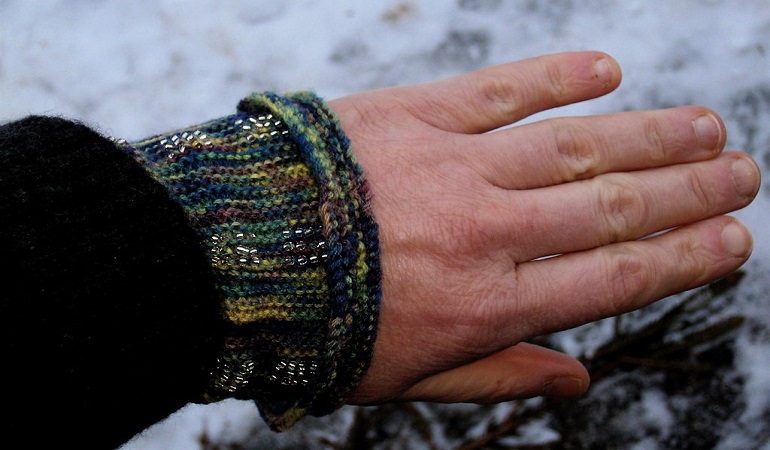 Gloves/Mittens
Best skiing gloves will help your fingers and hands to stay warm, giving you a great grip. These hand warmers can stay with you even when you are not skiing.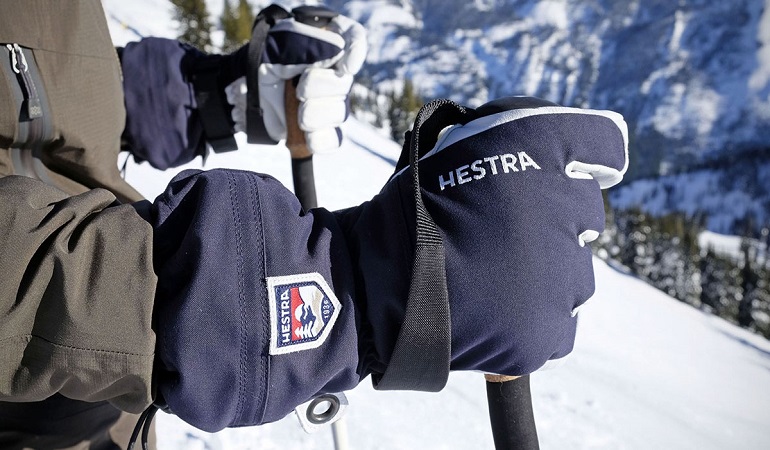 Thermal Layers
A base layer will give you all the comfort of kicking away moisture from absorbing. Thermal layers are an extra layer of insulation.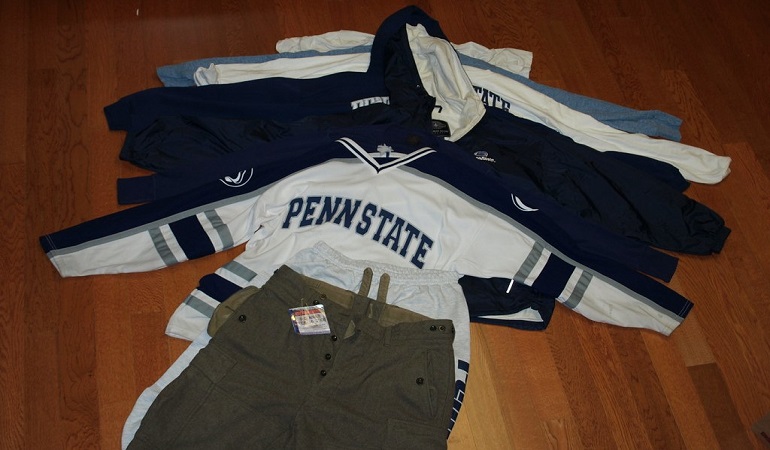 Ski Socks
Do yourself a favor by wearing warm ski socks. These are specially designed socks that sit well with your skiing boots. They kick moisture from getting in the socks keeping your feets warm and safe from injuries.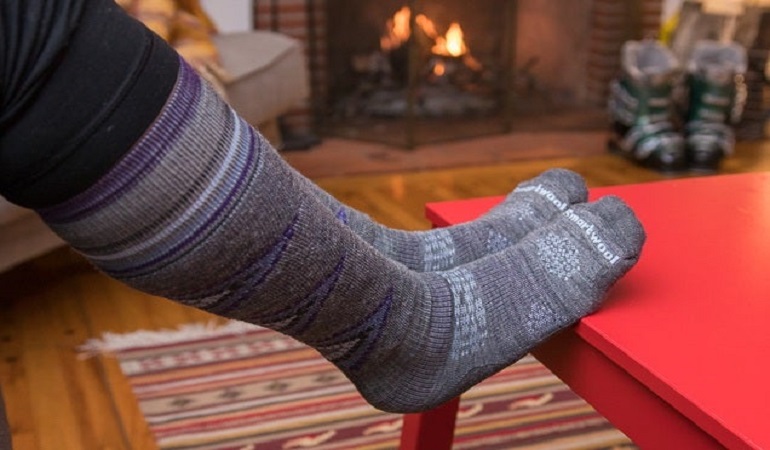 Ski Racks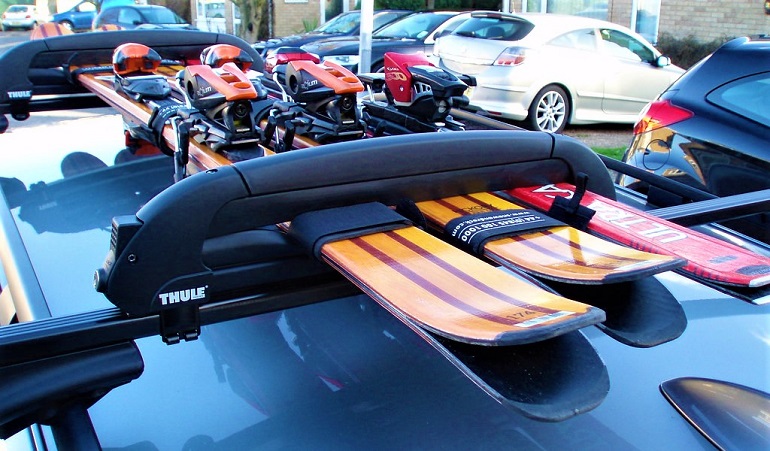 Ski racks are specially designed carriers that attach to your vehicle for convenient transporting of your ski gear. It is not an absolute essential, but will surely increase the life of all your expensive ski equipment by preventing potential damage while moving to your ski destination. You might also need the best ski lock to ensure the safety of your expensive equipment.
Gear: Renting or Owning?
Renting
If you are someone who does not go skiing frequently or is a first-time skier, it is wise you rent out equipment. You can hire them nearby your house or in the mountains.
Choose whether you want to rent equipment from nearby equipment rentals to your house, or you want to rent at the destination. Such equipment will cost you more on the spot, but the struggle to transport them is another ordeal.
I would still recommend renting even if you have your personal collection. This will save you the hassle of transporting the ski or snowboard equipment and getting them damaged during the process.
Renting skis on the spot will benefit you in one more way. You will get specific gear designed for that specific area since every spot differs and has different slopes. Therefore, rent skis nearby the destination for a smooth trip, trust me it is a great option.
Owning:
If you ski frequently, it is worthwhile to invest in your own high-quality products and equipment for skiing. If you do so, you will spare yourself the hassle of renting from a ski school.
However, few skiers still like to rent out equipment. This is because they do not like to take the burden of carrying and transporting them hence they prefer convenience over cost.
Do I Need a Lesson?
For every activity or sport you start, a lesson is a must. As a beginner, it may sound not as affordable as you thought, and paying an instructor for something like this may seem unfair. But you need to prepare yourself well before taking on that entire mountain.
If you have never been on a ski vacation, it is best to take proper ski lessons. This will not only help you shape up your techniques but will also save you from hurting yourself.
On busier days, the instructor can help you with long lift lines by cutting off the rush. One of the many perks you will have!
If you think giving lessons to your loved ones is a great idea because you are a frequent skier, trust me – it is the worst you could do. The ski resorts have professional people especially designated for this purpose. They know the in and out of that spot. So don't even try!
Mistakes to Avoid When Planning A Ski Trip
Many travelers keep in mind the risk of things not going as per plan. Still, they tend to make mistakes unknowingly. Some of the common ones are:
Picking a Busy Time
After all the stiff work on the laptop, one would want to stretch out their muscles. A ski vacation is what many people would opt for during spring break. Anywhere you plan to go, remember you might just meet the local population there. This will end up getting more traffic on the route to ski.
Not Having a Plan 'B'
It is wonderful to be able to land at a small airport near the destination spot if everything goes by smoothly. Although, these airports often face canceled flights because of various reasons including extreme weather conditions. Having a Plan B is as essential as making the original plan.
Skipping the Lesson
Don't even think about it. Skipping a ski lesson is a mistake, and there is no fun in saving that amount because you don't need those lessons. These can help you polish your skill level and make you a pro even before you are on the surface.
Not Exploring Other Attractions
Not everyone coming with you would know how to ski. Some may have different interests and do activities to do. So you want to keep options open for them – after all, they are here for enjoying.
Look for various other options like dog sledding, snow tubing, and much more. For such activities, try making prior reservations as they might already be full due to the season.
Overestimating Your Abilities
Black diamond runs are difficult for even experienced skiers to navigate today. Some of them make the mistake of judging or overestimating every step and surface. You need to understand that every slope is different and every track is unique.
Money Saving Tips
Going on a ski vacation is not a cheap plan. You have to keep in mind all the expenses it brings along as a complete package. With many other factors involved, having an outline or a list that can lower some of your costs is a blessing.
Following are some tips for you to save money as much as you can.
As soon as you plan your trip, make the booking. Get in touch with the rental car shop for your traveling, and arrange for your stay, which also includes lift tickets. Make an advance booking for lessons on ski trips, especially for first-time visitors.
On-site purchasing will be expensive, so online retailers will provide you with a reduced lift ticket. It can be purchased individually or in a group. Always try to opt for discounted lift tickets; they will save you some serious bucks.
The best time to book a season pass is in the spring as soon as they open up and go on sale for the next season. Be smart, there is no shame in saving your hard-earned money.
Pack a lunch to eat on the mountain to save money on meals. Getting warm lunch can be ideal, and ordering food from the lodge can be pricey adding up to the cost. If you are renting a home, cook meals at home for lunch and dinner rather than going out to dine in.
If you are a frequent skier, you would know that hotels are crowdy and expensive on weekends. Therefore, book for weekdays and enjoy fewer lines on the spot.
Bottom Line
So I hope now you know how to plan a ski trip successfully! You could go to world-class resorts as much as you want, but if you have not done any preplanning for a ski vacation, It can turn your trip upside down. Planning is to outing like mornings are to coffee, can't survive without it hah!
Going up the mountains can be an unpleasant journey for many people. Altitude sickness is not a myth; just keep yourself warm and drink plenty of water.
Many people choose the weekend for this trip, but a friendly piece of advice is to better opt for a weekday. I mean, who wouldn't want to have the white powder slopes all by themselves?
Lodging is a perfect idea for staying, but you can do otherwise. Do not forget to grab those ski packages you see when making a purchase. We can have hours of discussion but trust me you do not want to miss that scenery.
Keep all water-resistant tools or warmers with you. I am never going anywhere without them. After a long day at the spot, rest well to start your next day with full enthusiasm.