It's About Who You Can Become
A rider drifts through the fresh snow in turbulent conditions; strapped to her feet is the Capita Paradise. It feels as if the entire mountain itself is out to get her, but she's got this, and she knows it.
Beginners wouldn't have dared make it this far, and even intermediate boarders with a YES Hello board would have steered clear of snowboarding in these conditions.
But if this were a matter of just ability, she wouldn't have taken a lift to the top of this mountain only to ride down it with a board.
She is more than just her ability, she has got more than just any ordinary mountain board. In fact, what she has is more than just a best powder snowboard or a directional board. No, this is a true rider that has got self-belief and the right women's snowboard to back her up.
Want to elevate your performance and become one of the few riders that can make the above possible?
If yes, then read on to get recommendations for the best women's snowboards on the market. And if not, then continue reading anyway, us mediocre riders can still enjoy the good stuff.
For A Good Time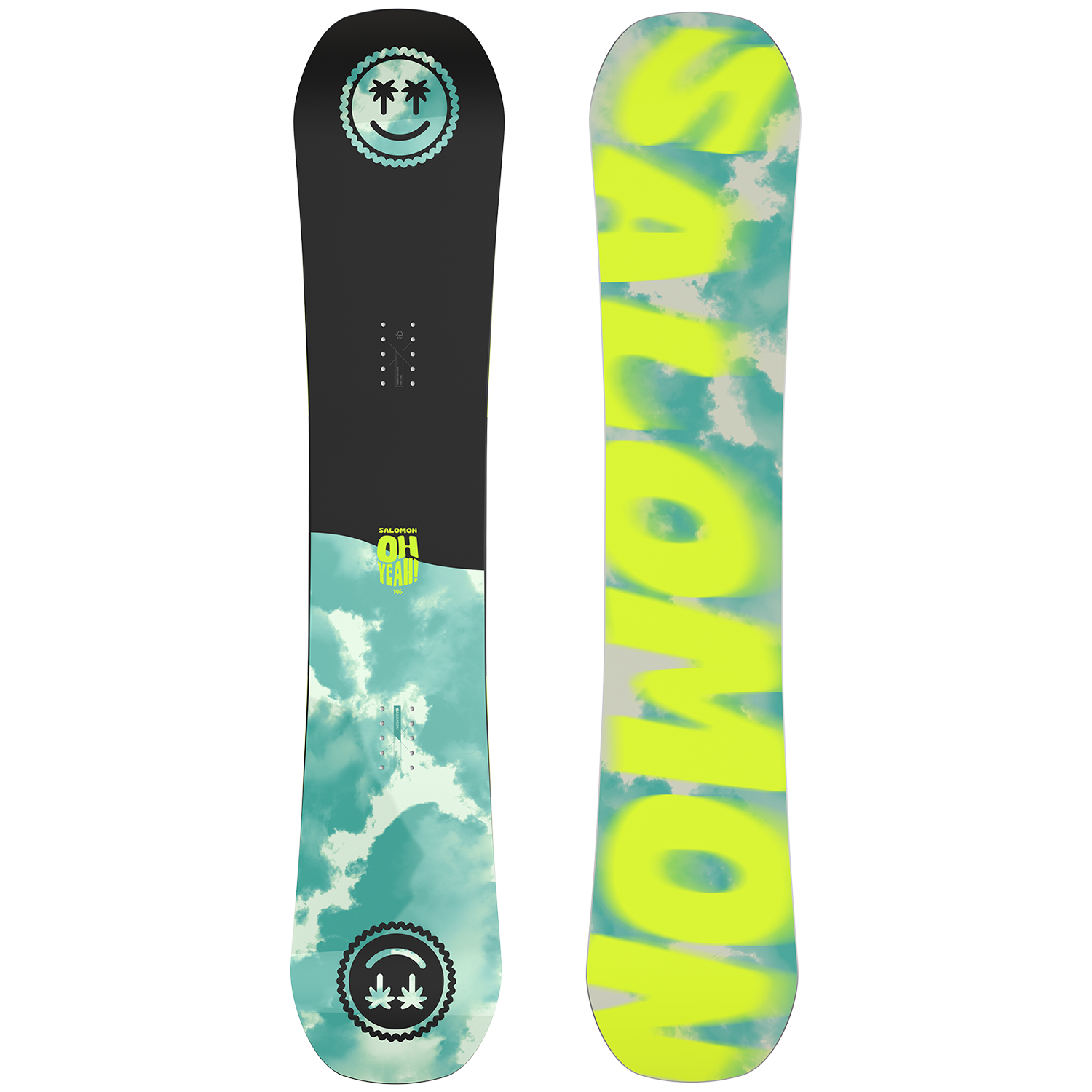 Salomon Oh Yeah
Ability Level:Beginner-Intermediate
Rocker Type:Rocker/Camber/Rocker
Destination Freedom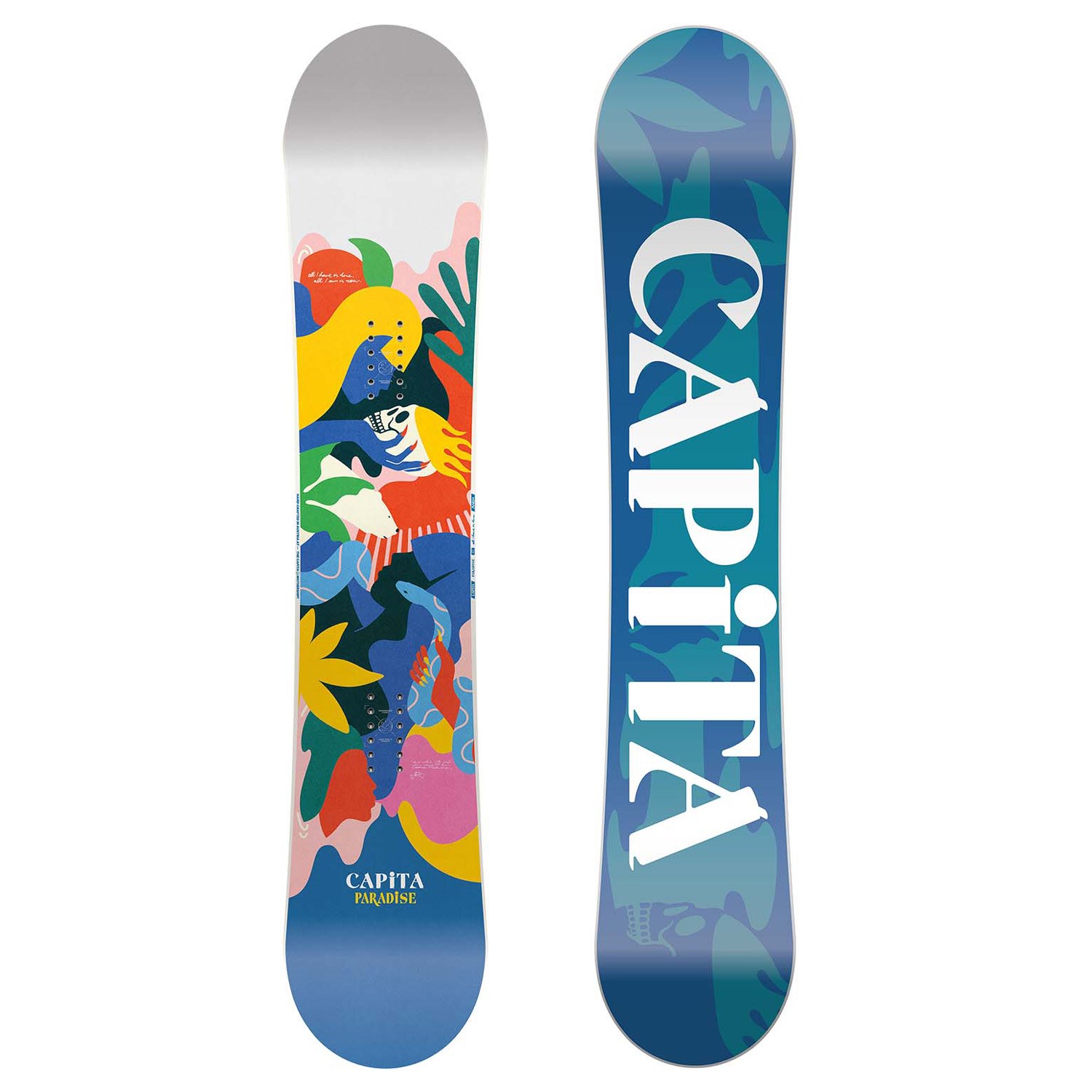 CAPiTA Paradise
Ability Level:Intermediate-Advanced
Rocker Type:Rocker/Camber/Rocker
High-End Control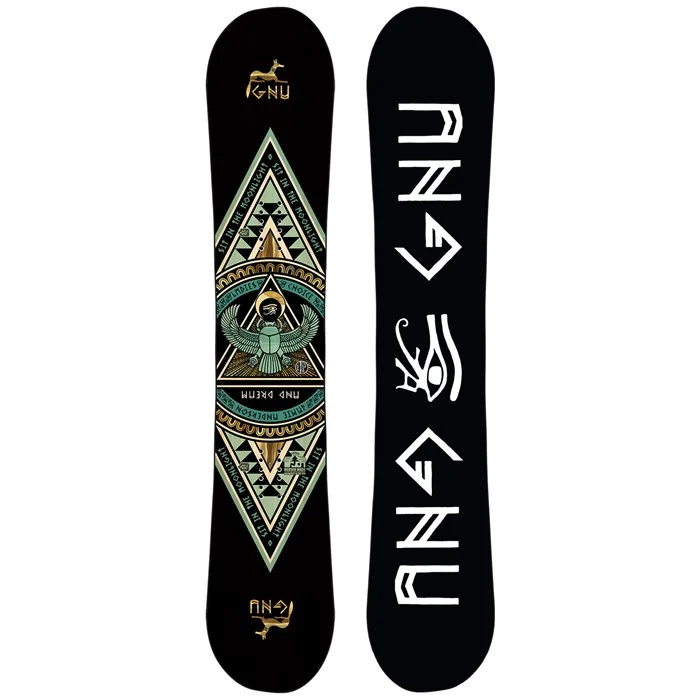 GNU Asym Ladies Choice C2X
Ability Level:Intermediate-Advanced
Rocker Type:Camber/Rocker/Camber
Super Speedster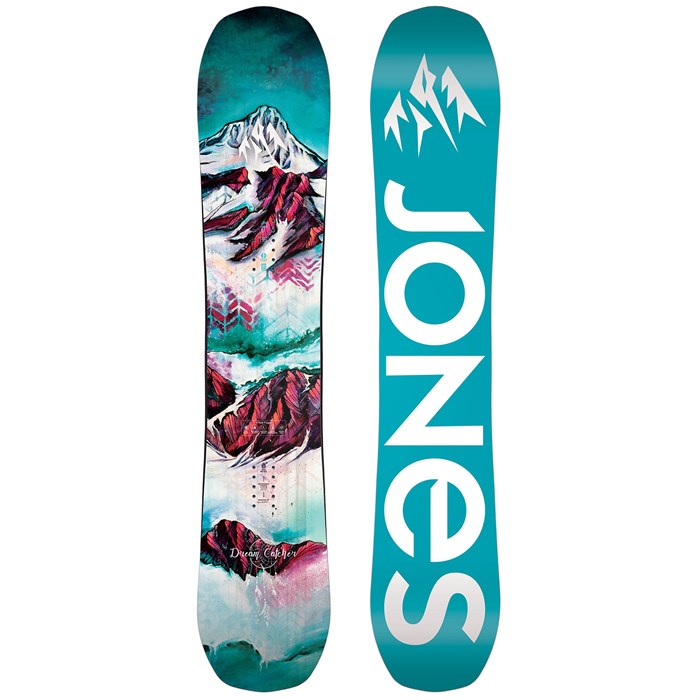 Jones Dream Catcher
Ability Level:Intermediate-Advanced
Rocker Type:Rocker/Camber/Rocker
Plant Your Roots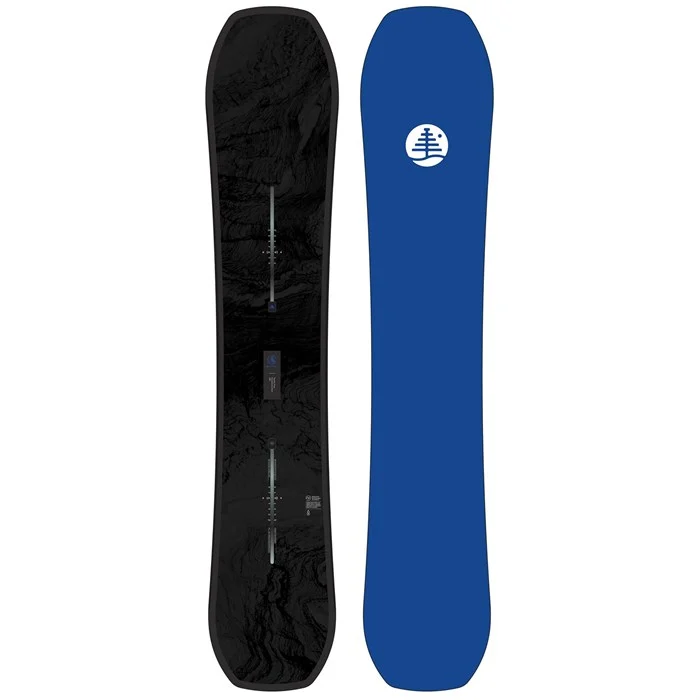 Burton Family Snowboard
Ability Level:Intermediate-Advanced
Rocker Type:Rocker/Camber/Rocker
Freestyle Experts Only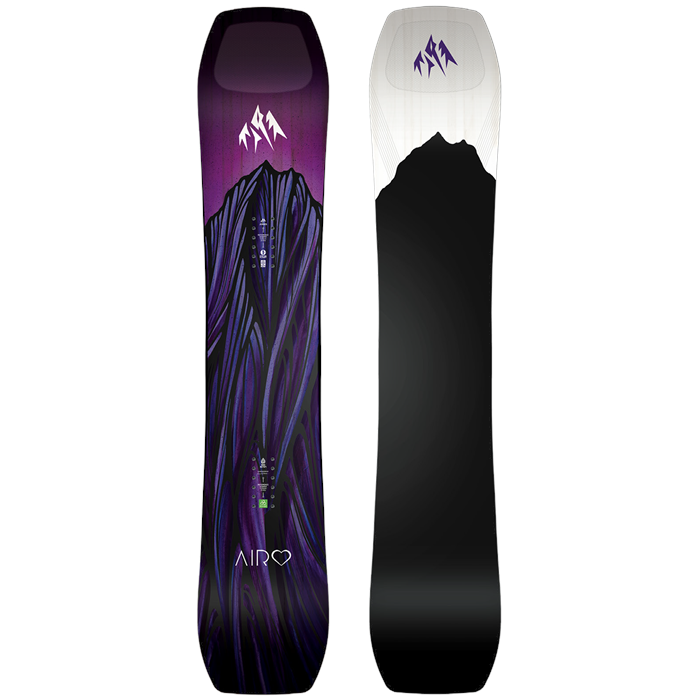 Jones Airheart 2.0
Ability Level:Advanced-Expert
Rocker Type:Rocker/Camber/Rocker
Sidecut Technology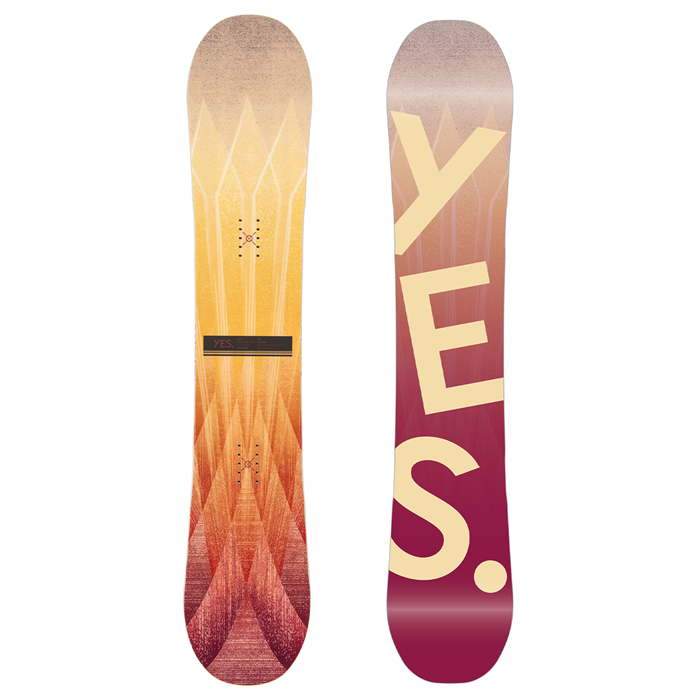 YES Hello
Ability Level:Intermediate-Advanced
Rocker Type:Rocker/Camber/Rocker
Small But Big Performance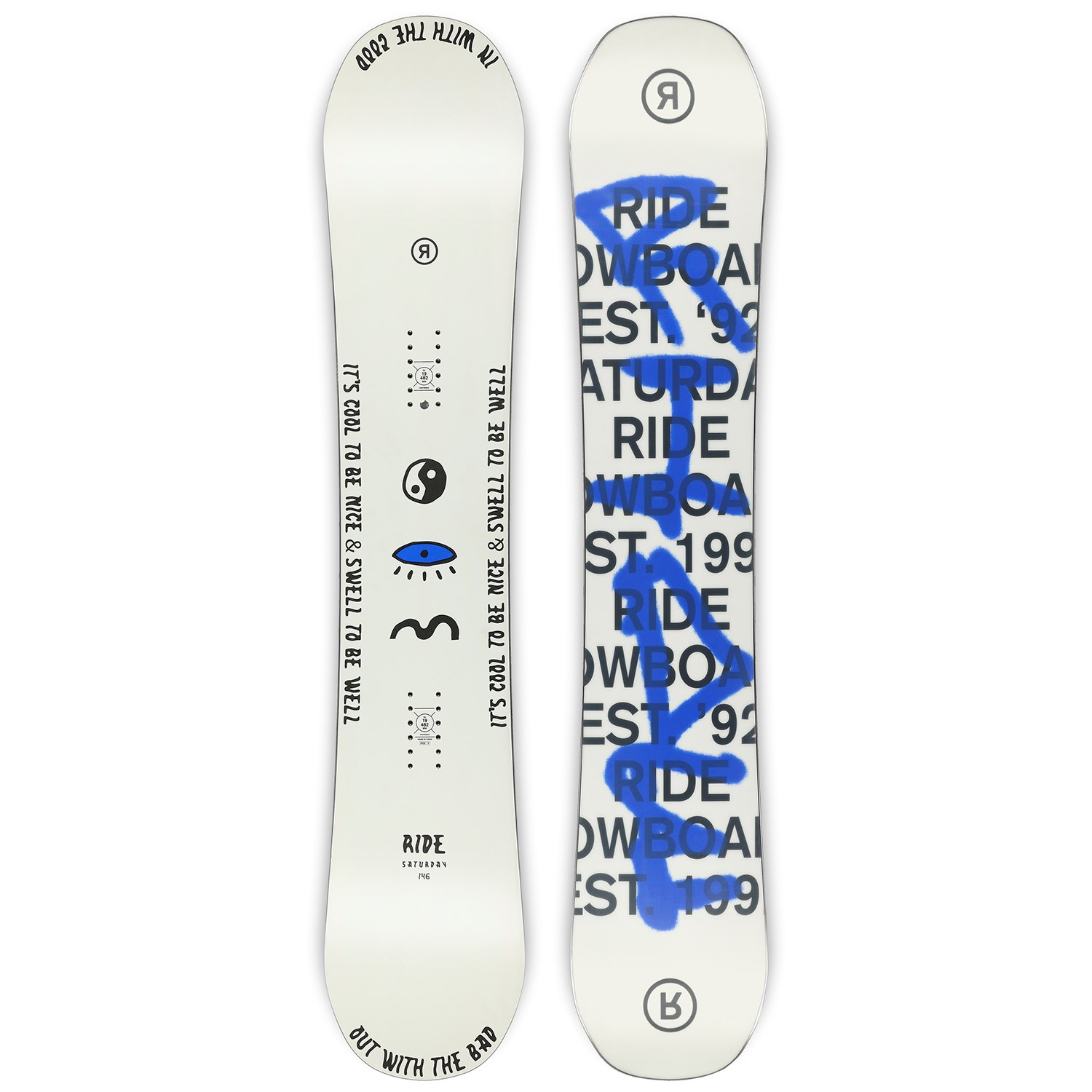 Ride Saturday
Ability Level:Intermediate-Advanced
Rocker Type:Rocker/Camber/Rocker
Best Women's Snowboards – 8 Top Picks
Let's get rolling!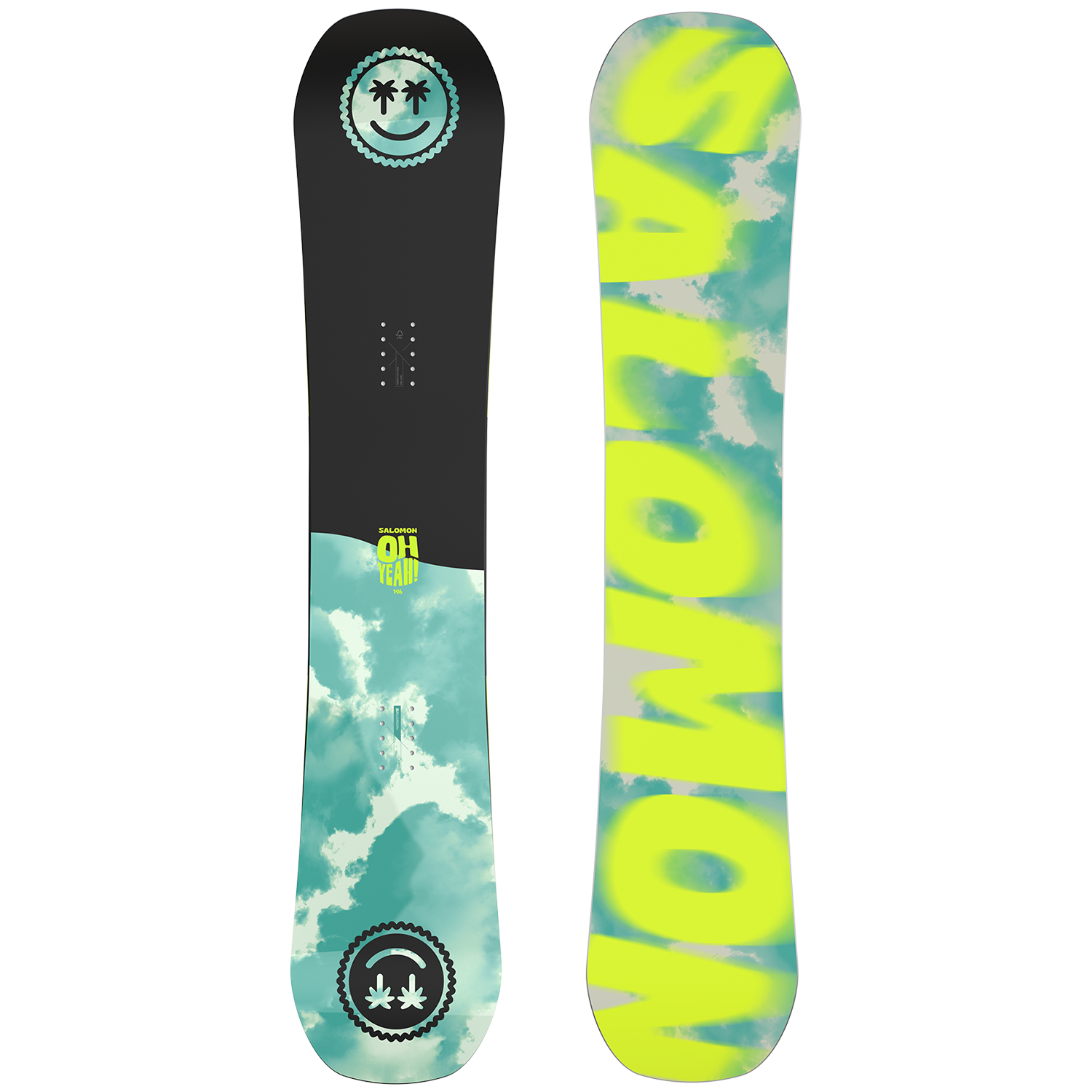 This freestyle snowboard is the best choice for any female riders that aren't ready to call themselves intermediate riders. Everything from the beginner-friendly flex rating to the price point is well suited for novices.
I've seen women's snowboards that will tear up your wallet and won't even provide you with anything that this board doesn't already give you.
Ladies, you deserve better!
The Salomon Oh Yeah comes in a true twin shape that allows you to ride switch should you so desire.
The camber profile of this board is flat between your feet for stability, and the camber is located next to your feet (on the outside) for an extra response.
Performance isn't something that only intermediate riders should care about. This board gives newer riders what they need to absolutely shred and look great while doing it.
And don't worry about impact because rubber pads on the sidewalls will take care of those annoying vibrations.
If you are a pro rider and looking for the best snowboard in the salmon brand here we mentioned a detailed review of most of the famous Salomon Assassin snowboards.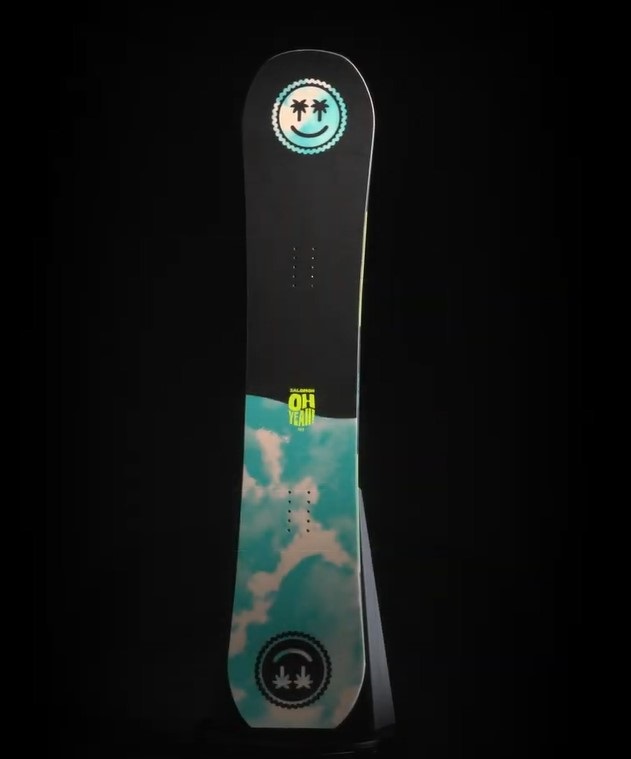 Features
2 x 4 insert pattern is used for the bindings. Only mounting pattern supported.
A warranty of two years and a core made of wood.
The base is extruded for easy maintenance.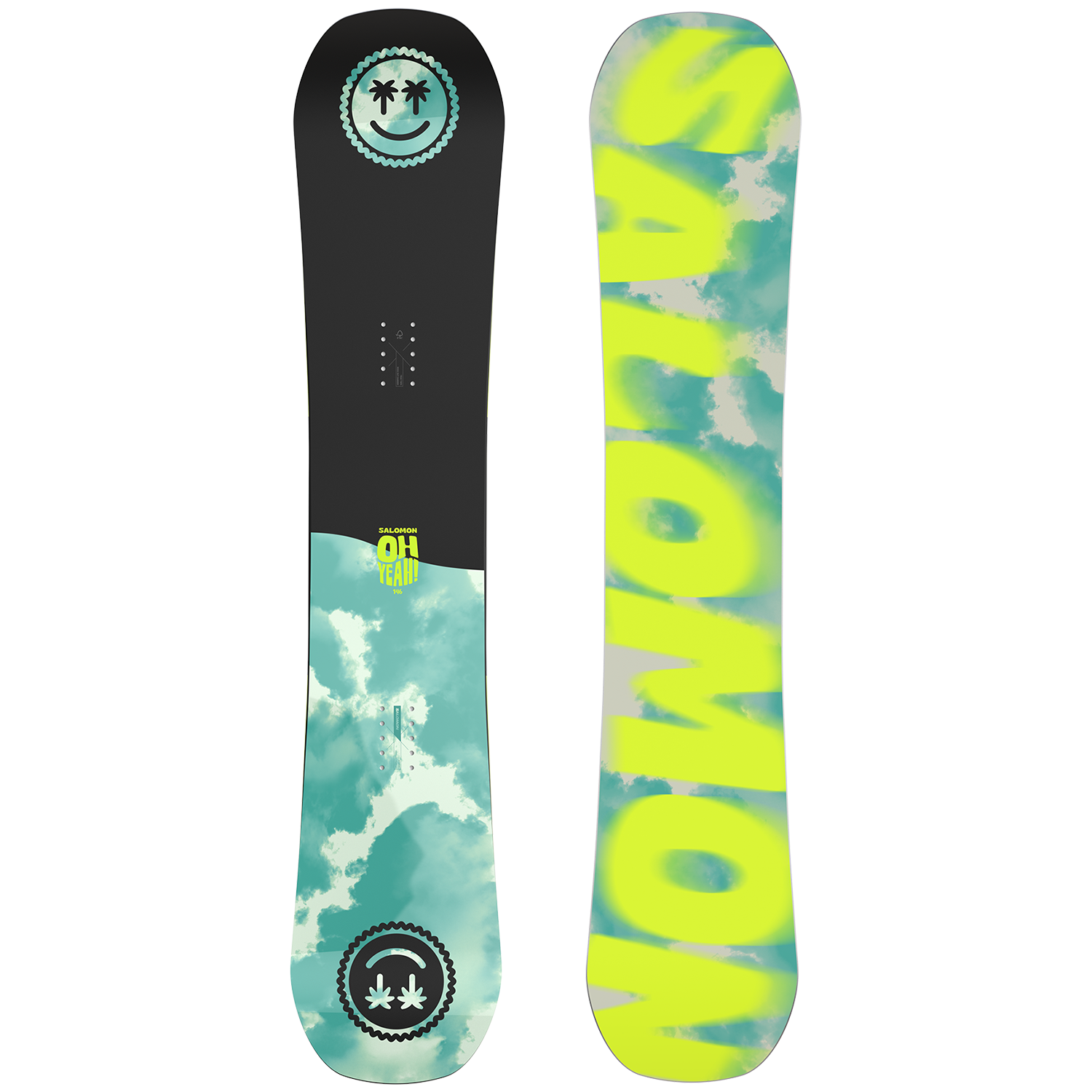 Salomon Oh Yeah
The price of "Salomon Oh Yeah" varies, so check the latest price at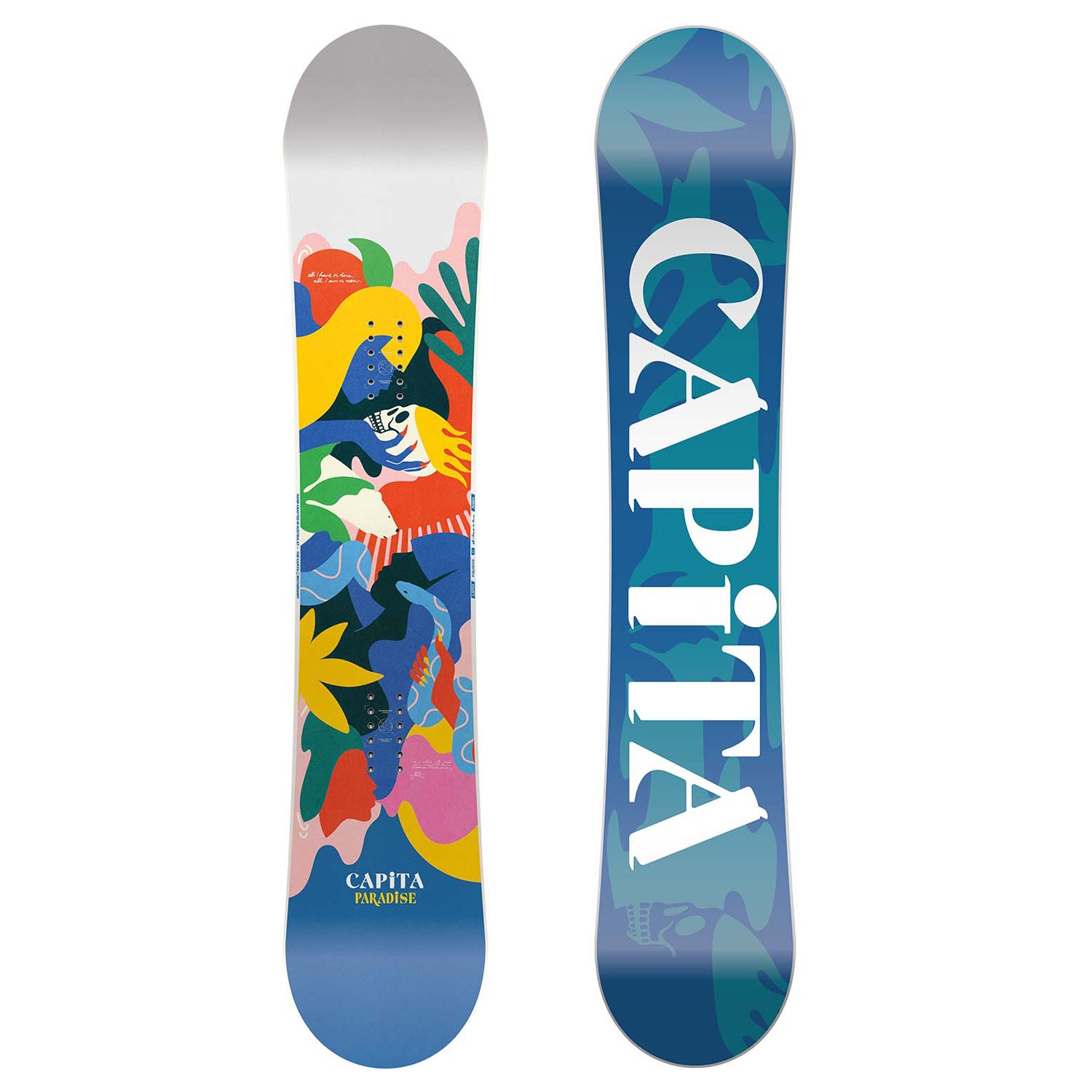 Great graphics, great design, great Superdrive FX base. The Capita Paradise will take you on a vacation, and you should owe it all to its Resort V3 profile.
This top all-mountain snowboard has a rocker profile that has a raised camber platform that runs through the inserts themselves.
What this does is improve your edge hold when traveling at high speeds, even when charging through varied terrain. The contact points have been elevated so that you can float through deep powder.
The nose and tail are lifted for fluid transitions, and if you haven't already noticed, there is a running theme here. This board is meant to give you a stable ride no matter the mountain terrain you ride down.
A thick yet transparent top sheet makes for some very eye-catching visuals. The color truly pops.
It's always paradise with the appropriately named Capita Paradise.
Features
Medium flex of 4.5 with a twin flex running throughout the board.
A twin shape gives this board the all-mountain versatility that any rider can benefit from.
2 x 4 mounting pattern with stainless steel inserts.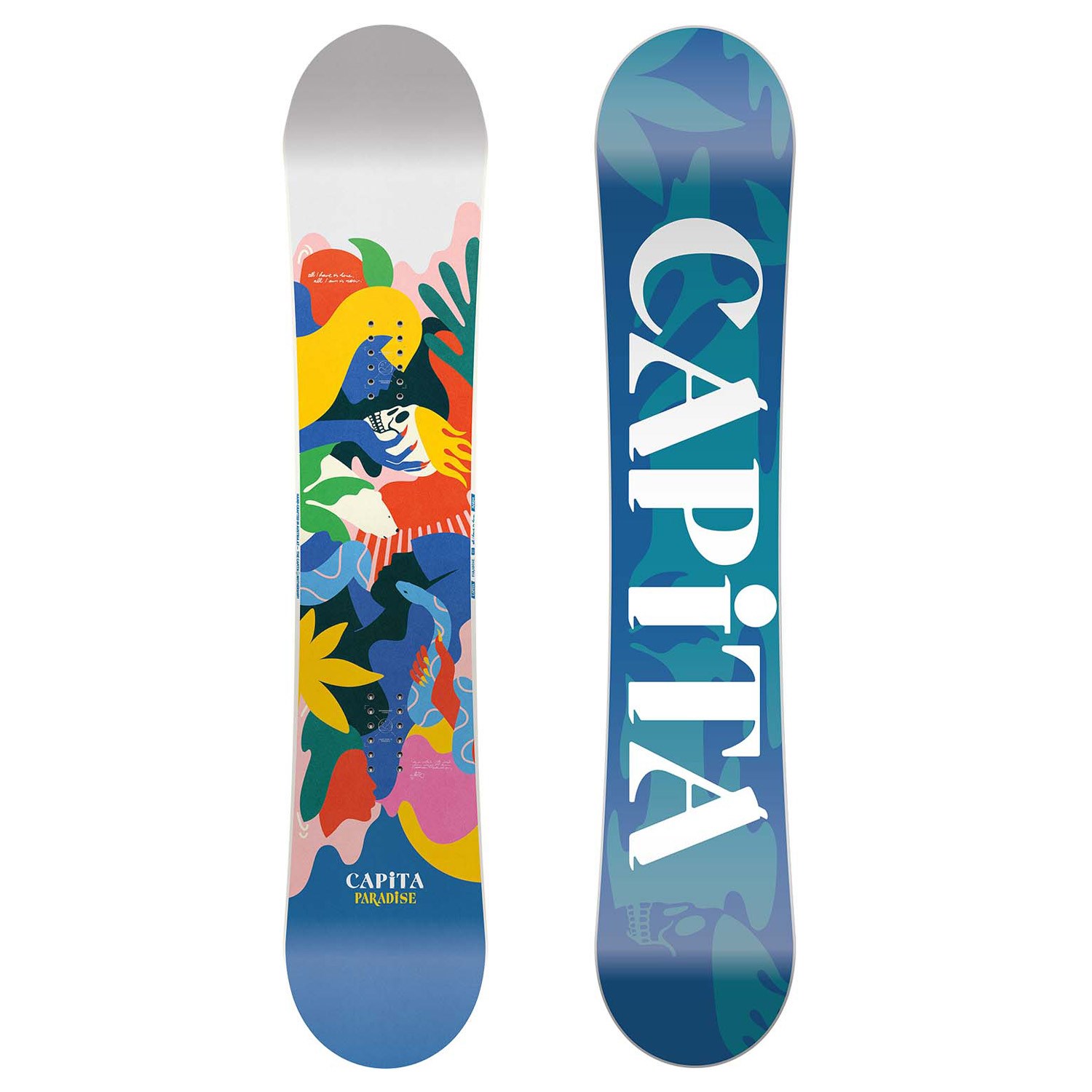 CAPiTA Paradise
The price of "CAPiTA Paradise" varies, so check the latest price at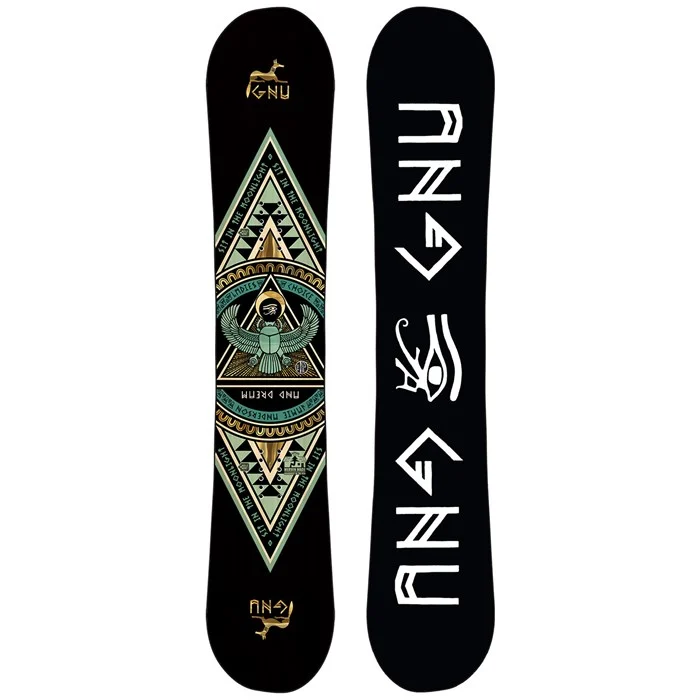 This board is the ladies' choice, and no, not just because it's in the name. Magne traction edges give this board an insane grip. A banana hybrid profile powers the impressive pop and pivot of the ride.
The Asym Ladies' Choice is one dangerous snowboard fit for intermediate women riders. The powerful technology mentioned is best suited for performing some insane tricks as you soar through the air.
What's most impressive about this board is the rocker profile that acts as the foundation for all the rest. Aggressive riders will feel at home with the short banana rocker that combines with cambers that rest underneath your feet.
Both ends of the board have extra solid pressure that power and pop without sacrificing that much-needed end-to-end stability. It sounds extreme, but there is only a medium amount of pressure between either foot.
This serves it well for edge control when on ice and float when on powder.
Features
Solid graphics on the entirety of the deck.
Great edge handling thanks to 7 edge serrations located throughout this all-mountain board.
Great fit for freestyle snowboarding.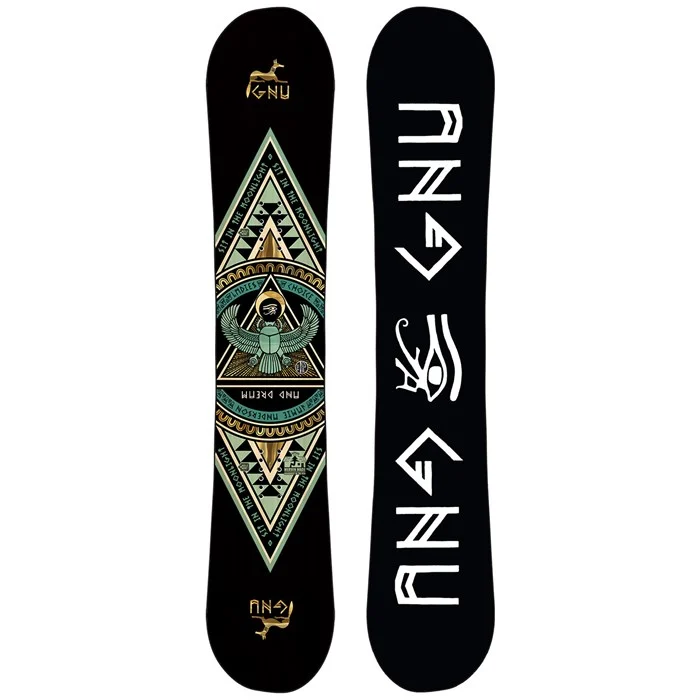 GNU Asym Ladies Choice C2X
The price of "GNU Asym Ladies Choice C2X" varies, so check the latest price at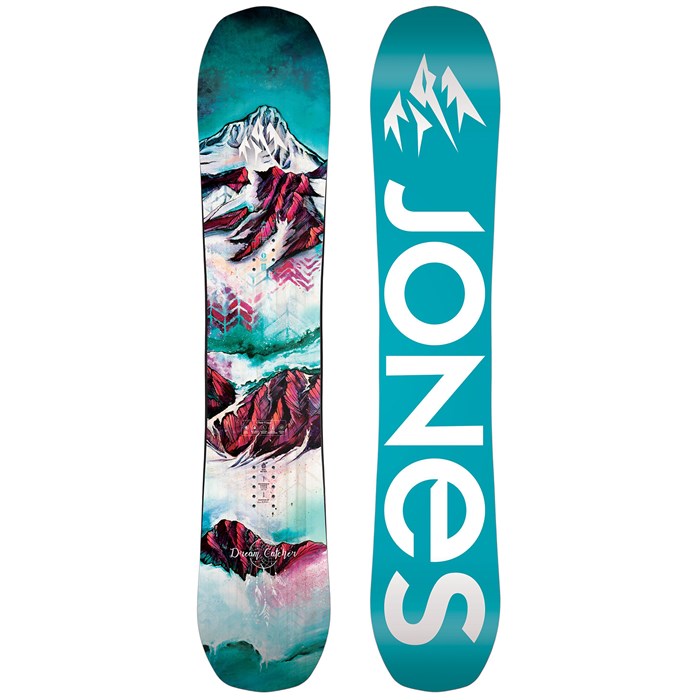 Last I checked, this all-mountain snowboard was out of stock. This is not a surprise given the excellent stable ride that this bad boy (err, I mean "bad girl") is built for.
The Jones Dream Catcher is a two-faced beast because while an all-mountain excursion would be lovely on this directional shape snowboard, it is best used for freeriding. Everything about its shape is made to enhance your turning and speed capabilities.
The progressive side cut of this stick has a radius that gradually grows as the edge reaches the contact points. This women's snowboard also has a blunt nose, squished down so that the snow can drift off the slanted edges.
Like an icebreaker, a nose that the Titanic wished it had.
All Jones boards are put through the grinder before they are shipped out. Specialized machinery is used to simulate extreme mountain riding, breaking your snowboard in just right for a lifetime of stable outings.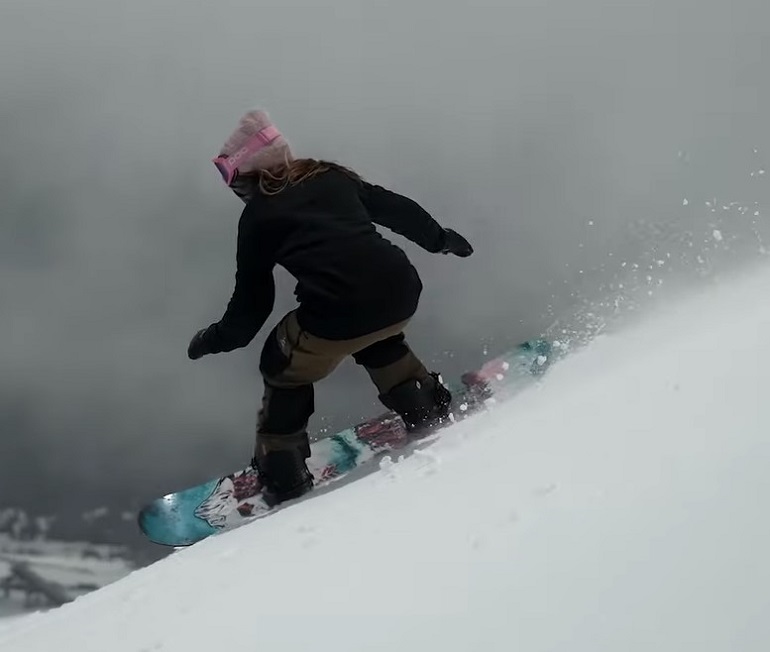 Features
The Dream Catcher has a flex rating of 6. Medium!
Factory de-tuned nose and tail so that you don't have to.
An all-mountain snowboard that is good for freeride snowboard riding.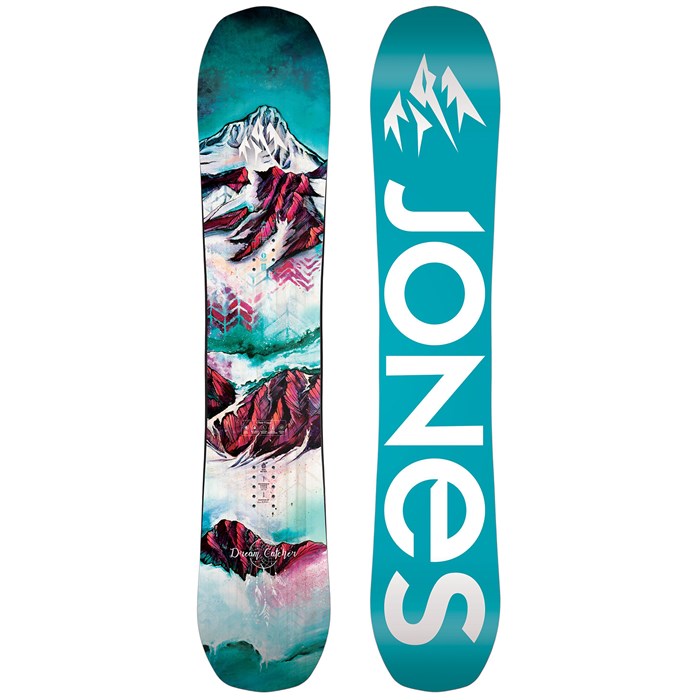 Jones Dream Catcher
The price of "Jones Dream Catcher " varies, so check the latest price at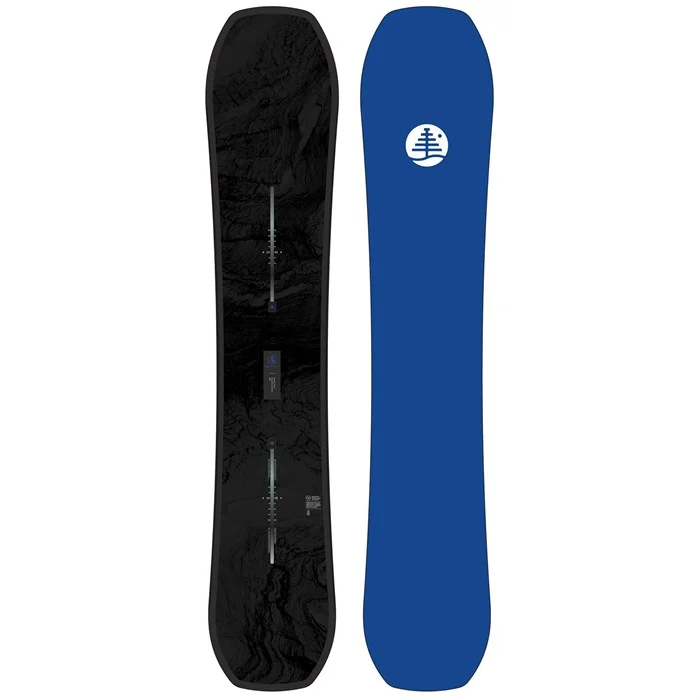 This is it, a classic snowboard with a directional shape that doesn't snub its nose at design philosophies of the past.
Looking to enhance your ability level without having a mountain of features weighing your board down? Then consider this Burton board and its directional camber that gives the nose float and control while giving your back foot power and stability.
Everyone gets gifts from this Burton option, and everyone also goes pale in the face upon seeing the price point. Sadly, like many snowboards for women, the price point is higher than any mountain slopes you'll ever ride down.
If you can scale the price, then this intermediate board is best used for freeriding and powder terrain. Fitted with the excellent channel mounting system, at least you'll have the ability to set up any stance you desire.
The core is lightweight, and the board sports a twin flex throughout. You've got a quality offering here, and if it weren't for its price, then it would be ranked higher.
Features
Channel mounting system with the ability to set up any stance.
Directional shape for speed and control.
Tapered tip and tail thickness for easier mobility.
Burton Family Tree Hometown Hero Snowboard
The price of "Burton Family Tree Hometown Hero Snowboard " varies, so check the latest price at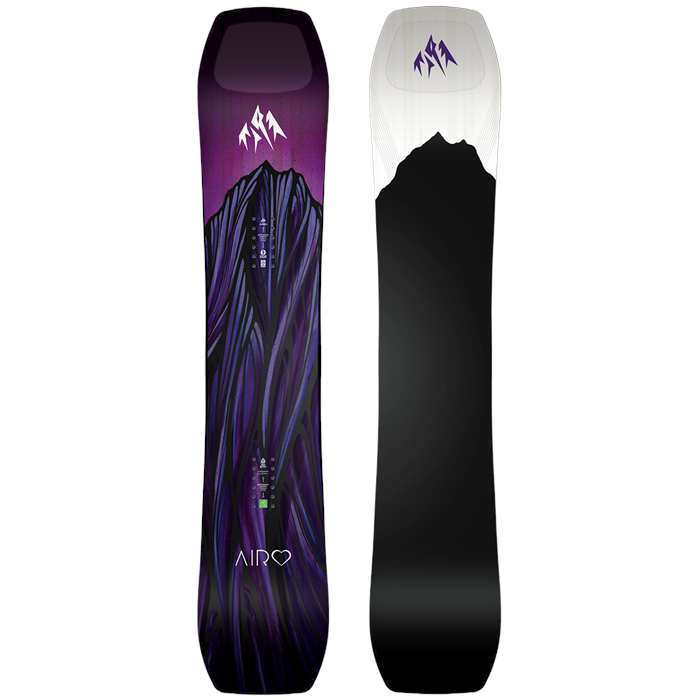 With a wonderful purple graphic splayed across the top sheet and a Power Camber stretched throughout the base, you are getting both form and functionality with this women's all-mountain snowboard.
The camber has crazy good edge control with a radius that tapers into flat sections the closer it gets to the nose and tip. The base is beveled one degree toward the sky from the contact points of the camber to the tips of the board.
Sounds like a lot and that's because all-mountain snowboards of this caliber are for experienced riders only. If you are looking for a forgiving ride, you won't find it here.
Features
2 x 4 mounting system with a three-year warranty for the entire board.
Stiff flex rating with a directional twin shape.
Advanced camber with multiple details for improved riding experience.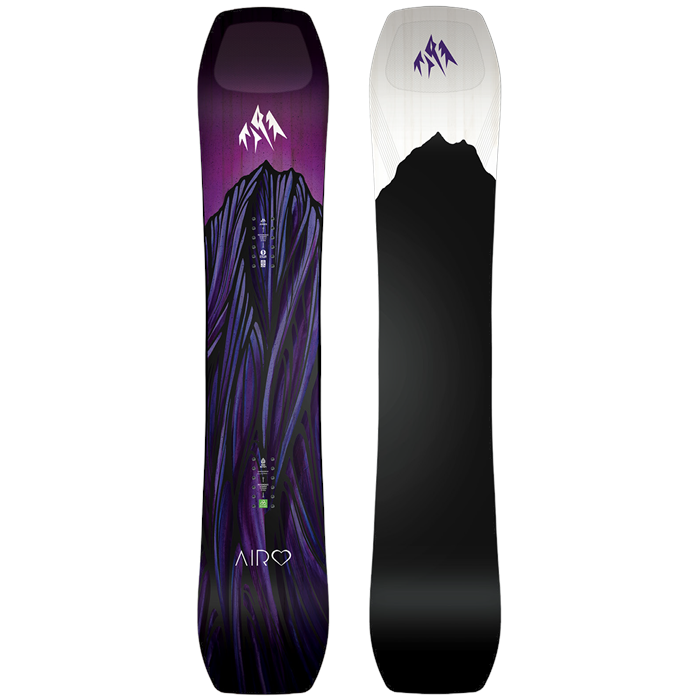 Jones Airheart 2.0
The price of "Jones Airheart 2.0 " varies, so check the latest price at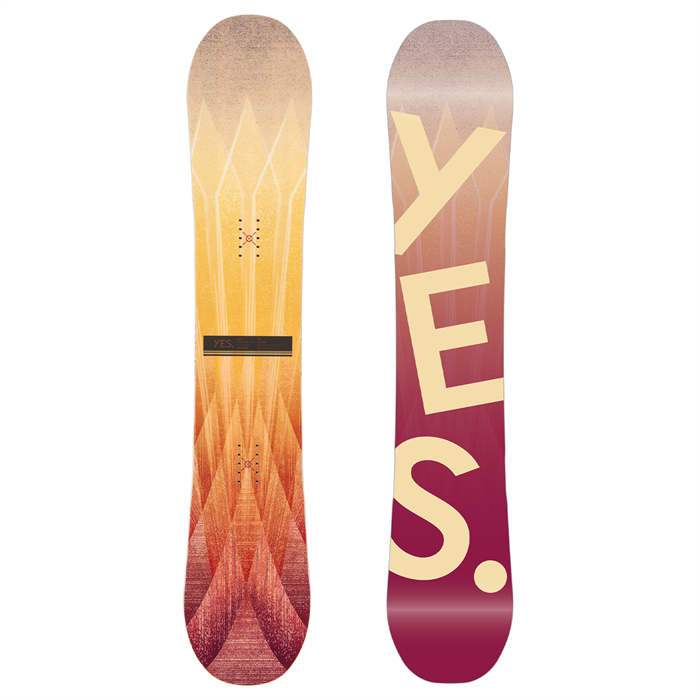 Does this snowboard have a lifetime warranty (although limited)? Yes!
Is this a snowboard for women? Yes!
Does this snowboard have UnderBite edges that redistribute your weight and enhance your turns? Yes!
Is it the best beginner snowboard for women? No! *Cricket noises*
Well, that doesn't matter because it is still a great option for those looking for snowboards for women. As I stated before, the edges redistribute your weight, and the side cut is segmented into three zones.
This channels your weight to the proper areas that initiate, hold, and release your turns. Now that is what I call precision in design. These are the kinds of boards that give you good balance and make you a better rider.
Your options for style aren't limited because the Yes Hello has a directional twin shape that makes for a playful ride absolutely free of restrictions. In fact, as you ride, the camber becomes compressed.
This results in a nose that is lifted, bringing float and glide to your ride.
Features
This women's all-mountain board has a flex rating of 6.
The sintered spec base is constructed from materials that never left the factory. (pre-consumer recycled).
2 x 4 mounting system is the only mounting system supported.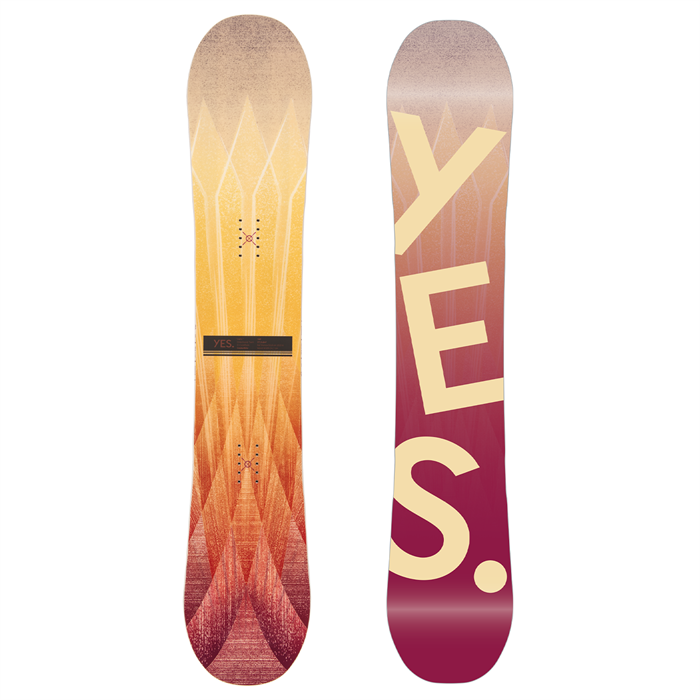 YES Hello
The price of "YES Hello" varies, so check the latest price at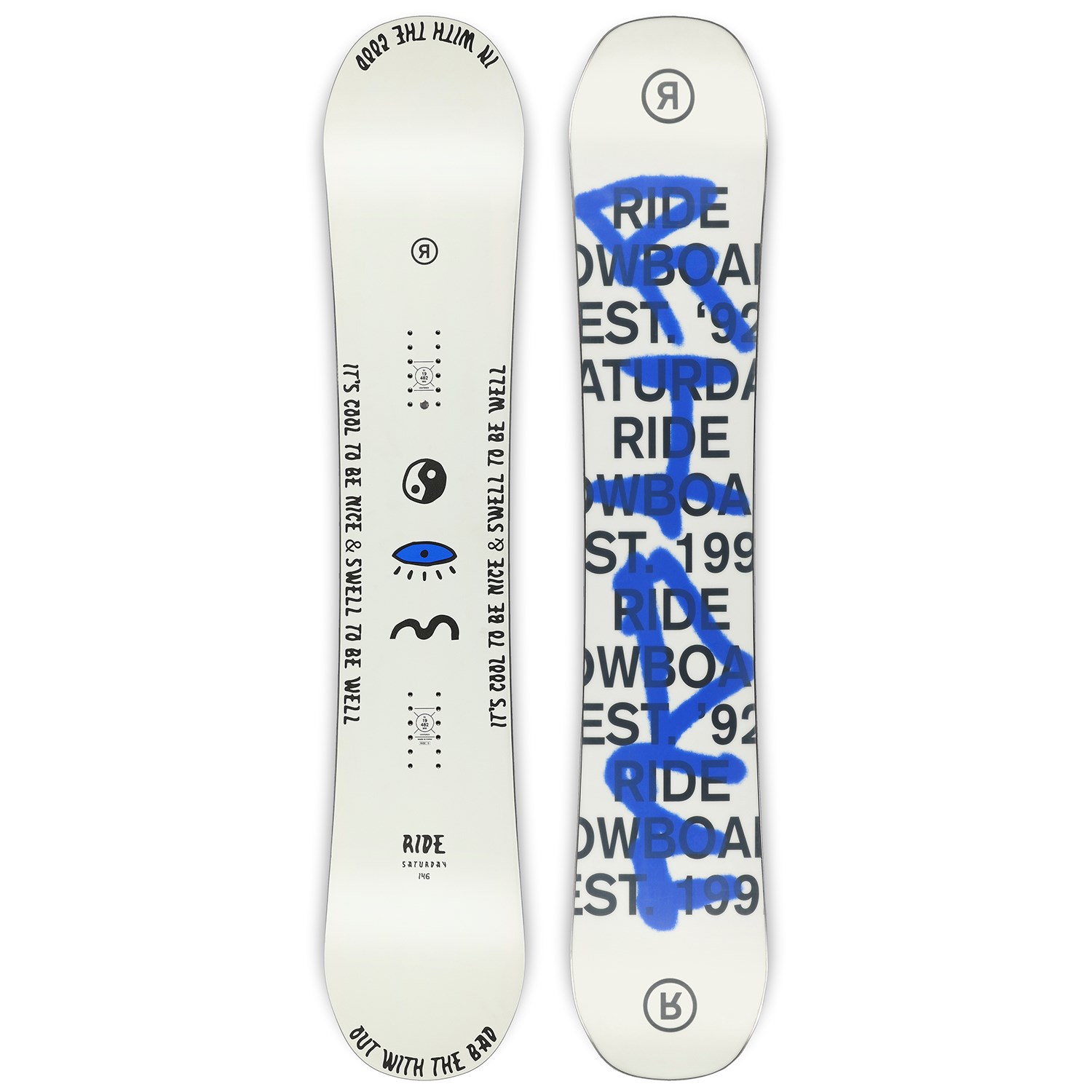 Calling all riders that are on the smaller side and proud of it, we have got the board for you. Ride Saturday was made for those among us that have small bodies but massive potential.
The side walls are Slimewalls, that are designed to increase overall board strength and prevent top sheet chipping. All boards should have top sheet protection of this magnitude.
The side walls don't block the force of your impacts but rather disperse them so that the hits aren't as heavy, but your riding can still be as extreme.
Couple that with Cleave edges constructed from 50% more steel, and you've got yourself a real big mountain contender here. A medium flex board that motivates you to take on the biggest jumps.
There aren't many mountain snowboards like this one, so we best appreciate it.
Features
True twin shape with 2 x 4 mounting pattern and wood core.
Edges like steel blades for cutting into the ice with each turn.
Perfect for smaller snowboarders.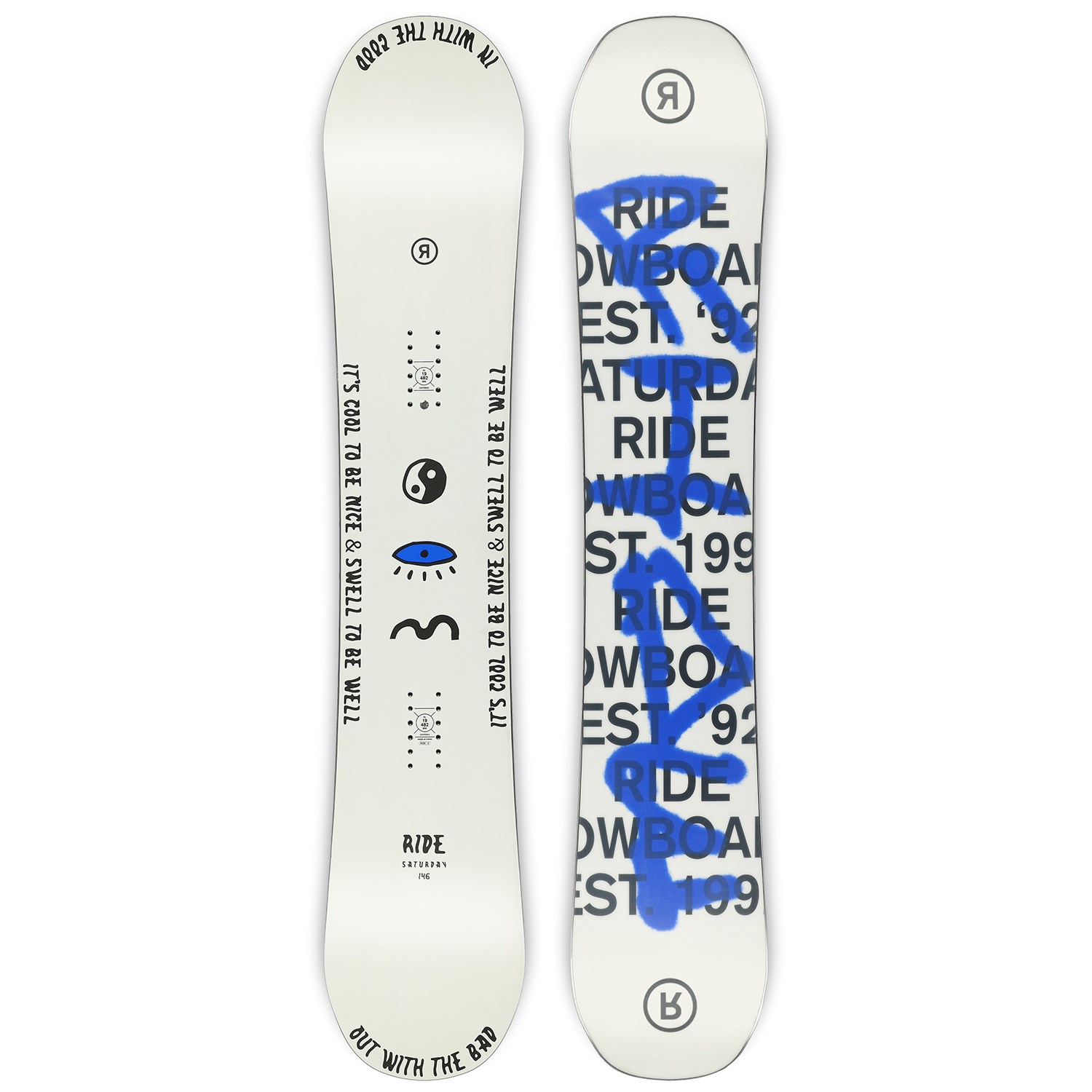 Ride Saturday
The price of "Ride Saturday" varies, so check the latest price at
Best Women's Snowboard: What To Consider
There are numerous factors involved in choosing a snowboard. Follow the guide below to know which snowboard suits you and why you should buy it!
Riding Style – Want to shred or speed down the slopes?
We can get lost in specifics, but all the riding styles in the world can be condensed into three categories: all-mountain, freestyle, and freeride.
All-mountain riding requires versatility. This is why an all-mountain board is made to handle a lot of varied terrains and may come in a true twin shape. Although a directional twin shape is much more common.
If you want to freestyle, then that means you want to try out tricks, grinds, and stomps to your heart's content. This is the flashiest style of riding and requires a board with a soft flex and a true twin shape.
To freeride is to go all out and speed down the mountain. A steep mountain layered in deep snow is your desired location. You'll want a board with a stiff flex that can provide stability when traveling at high speeds across rough terrain.
Stiffness – How strict do you want your board?
Usually, an all-mountain board will have a mid-flex rating, and this is because the board will suit any kind of rider and those looking for something they can take out across varied terrain.
Mountain snowboards with a low flex rating are more forgiving and can dampen the impact of hard landings, best suited for freestylers.
Boards with a stiffer flex are great for going fast in rough snow conditions. Best left to the advanced riders and those with one too many screws loose. (And I ain't talking about their bindings.)
Length/Width – Find the perfect balance.
Female riders tend to be smaller and so they may want a smaller board that is easier to control and direct. A small and thin board is perfect for beginner riders, smaller riders, and riders that weigh less.
But some ladies want it long and wide because if they are going to freeride, then these types of boards will give them the stability required to do so.
How you wish to ride, and your own body size will determine the best fit for you.
My Final Thoughts
The first step is always going to be the hardest, but it's got to be done if you want to grow as an individual. Even if you don't want to be a professional women's snowboarder, snowboarding can still do a lot for you as an individual.
Before making a final decision, consider the different riding styles possible. Which one excites you more? Do you want to freestyle into the air and never come back down? Perhaps you just want to ride through fresh powder catch free?
Or maybe you want to fall repeatedly with style and grace like yours truly!
Whatever the case may be, your riding style will determine the stiffness of your board and its length as well.
Pick a board from the ones listed above (Maybe pick up some top snowboard bindings while you are at it) and then get to the mountain's peak and ride it.
All that matters is that you eventually find yourself snowboarding!!