The Infinite Possibilities of a Good All Mountain Board
From afar, onlookers gasp as an avalanche appears to be roaring down the mountainside. It's you, shredding through everything in sight on a Slash Straight Snowboard.
At another time, in another place.
There is a cyclone bombarding the snow, leaving clouds of beautiful powder in its wake. It's you again and this time you're catching a lift on a Never Summer Proto Synthesis board.
There is no one board to rule them all but there is a great board for every kind of rider in this world. This list of snowboards has got everything you need to manifest your greatest self into the world.
What type of rider do you want to be? How will you choose to express yourself? Whatever your fantasy, the all-mountain boards on this list can help you bring it into existence.
Side Note: At a miserable time, in an embarrassing state, a novice rider contemplates heading back to water sports after his fifth fall in as many minutes.
The Relentless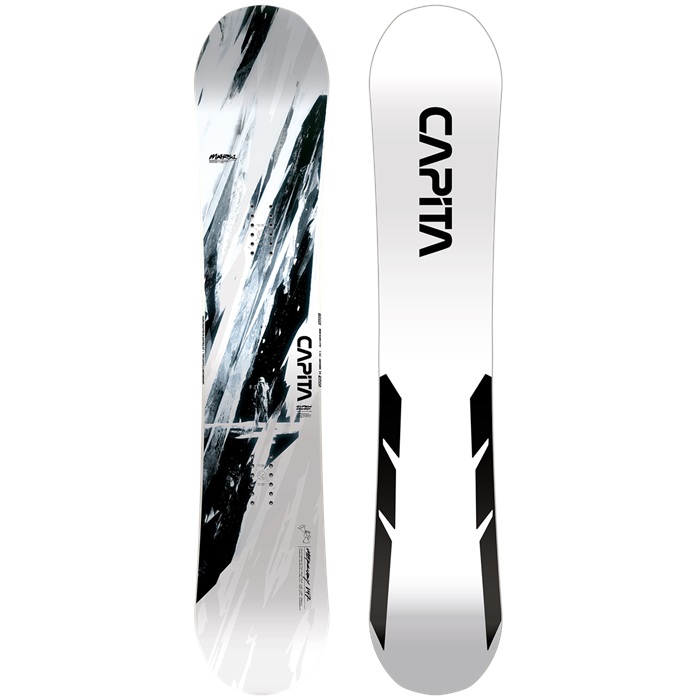 CAPiTA Mercury Snowboard
Terrain:

All-Mountain

Shape: Directional Twin
Incredible Graphics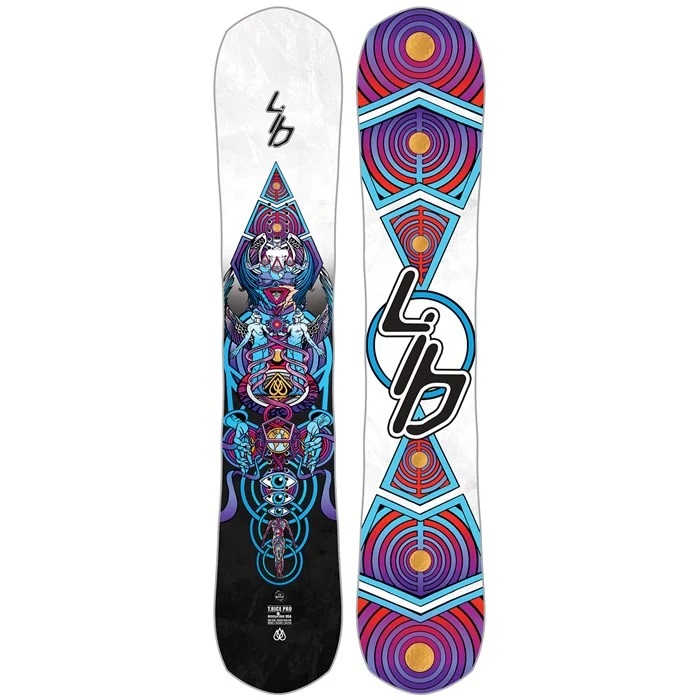 Lib Tech T.Rice Pro Snowboard
Terrain: Freestyle
Shape: True Twin
Performance-Oriented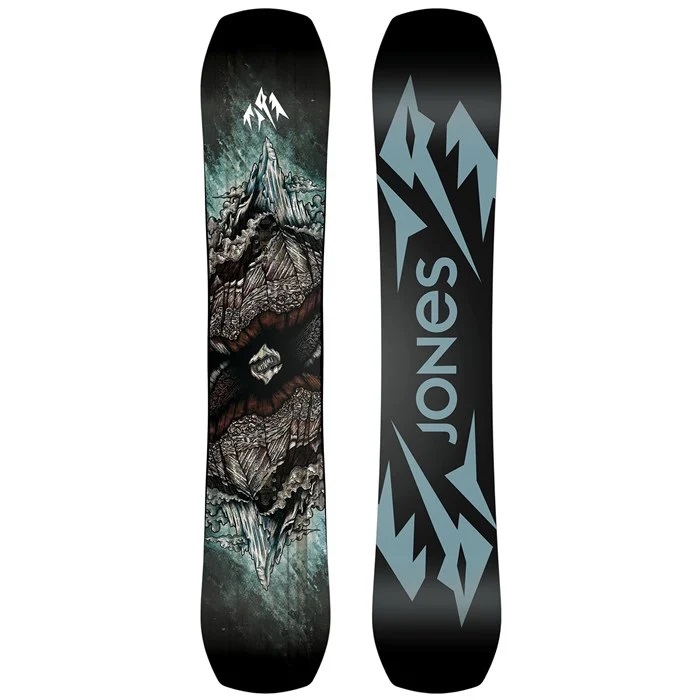 Jones Mountain Twin Snowboard
Terrain: Freestyle
Shape: Directional Twin
Tradition Shines Through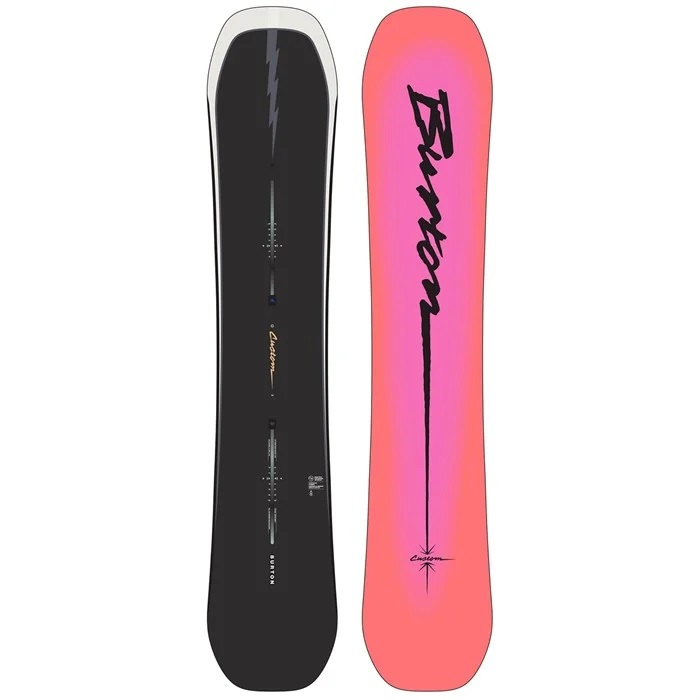 Burton Custom Flying V
Terrain: All-Mountain
Shape: Directional Twin
More Affordable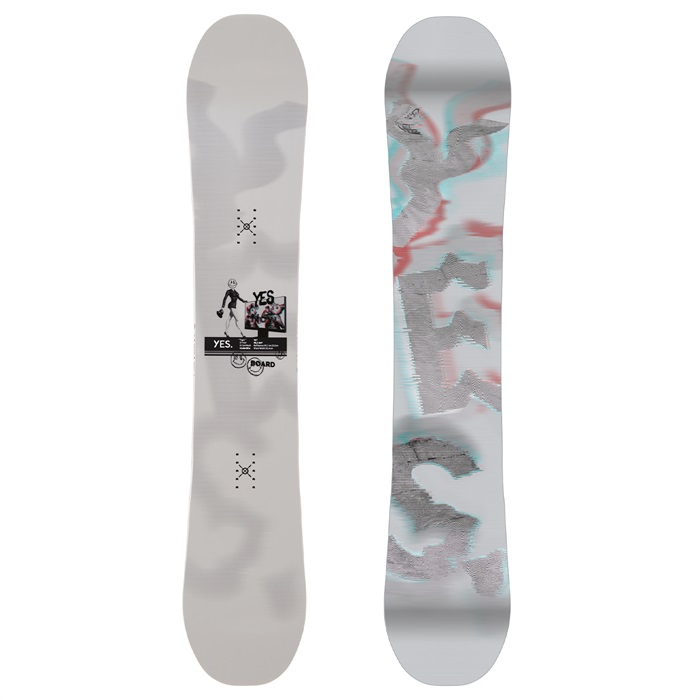 Yes. Typo Snowboard
Terrain:

All-Mountain

Shape: Directional Twin
Beautiful Shape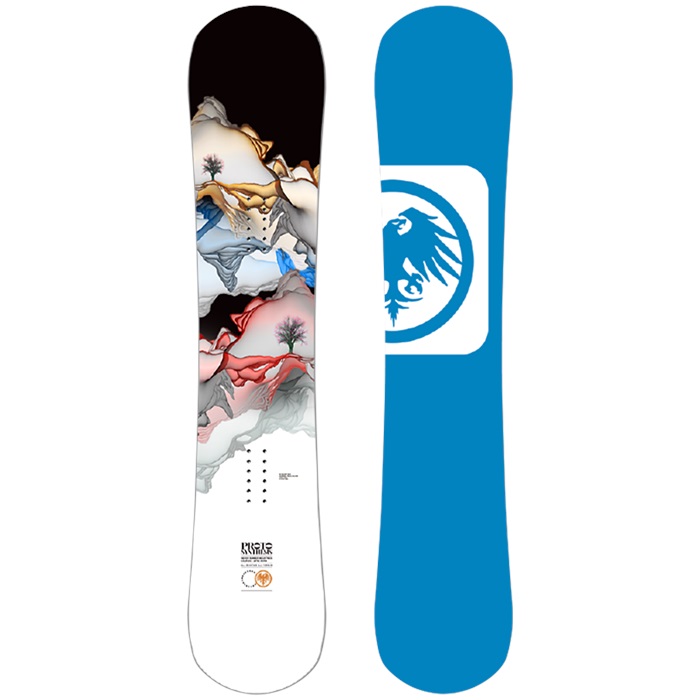 Never Summer Proto Synthesis Snowboard
Terrain: Freestyle
Shape: True Twin
Good for Beginners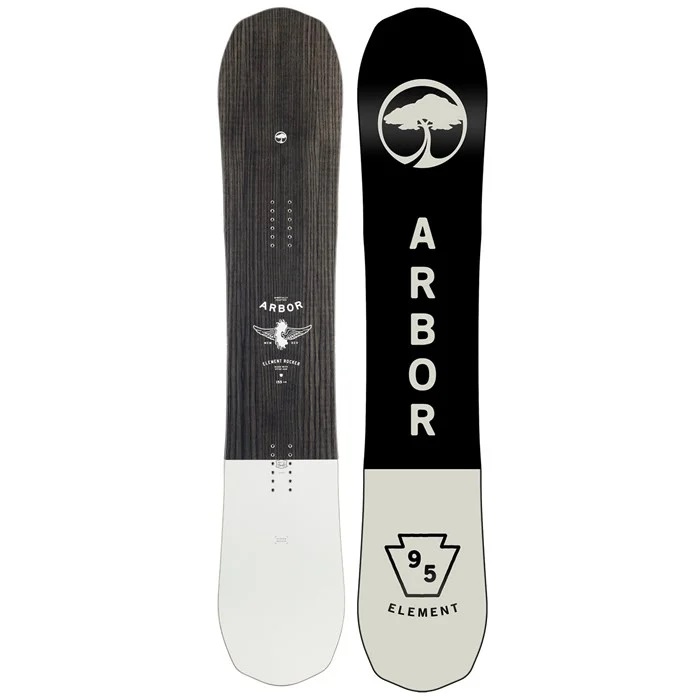 Arbor Element Rocker Snowboard
Terrain: All-Mountain
Shape: Directional Twin
Top Of The Speed Charts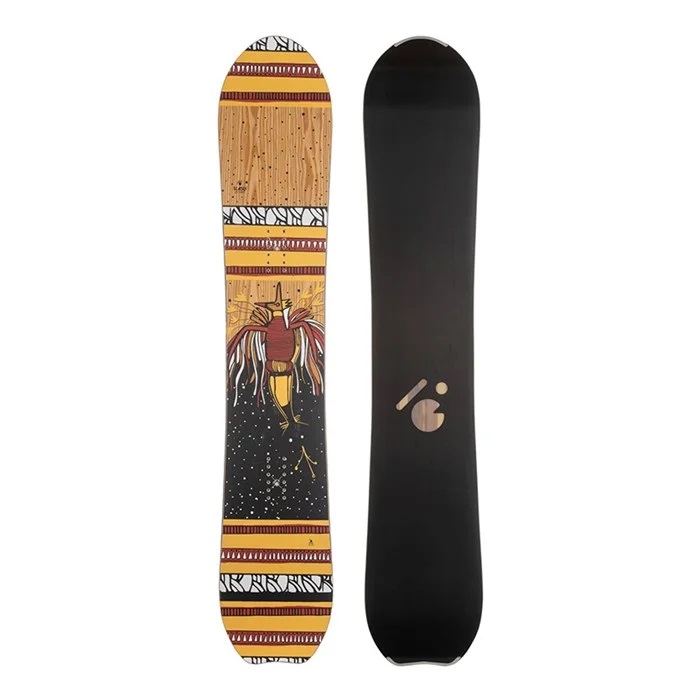 Slash Straight Snowboard
Terrain: Freeride
Shape: Directional
Best All-mountain Snowboards – Top 8 Picks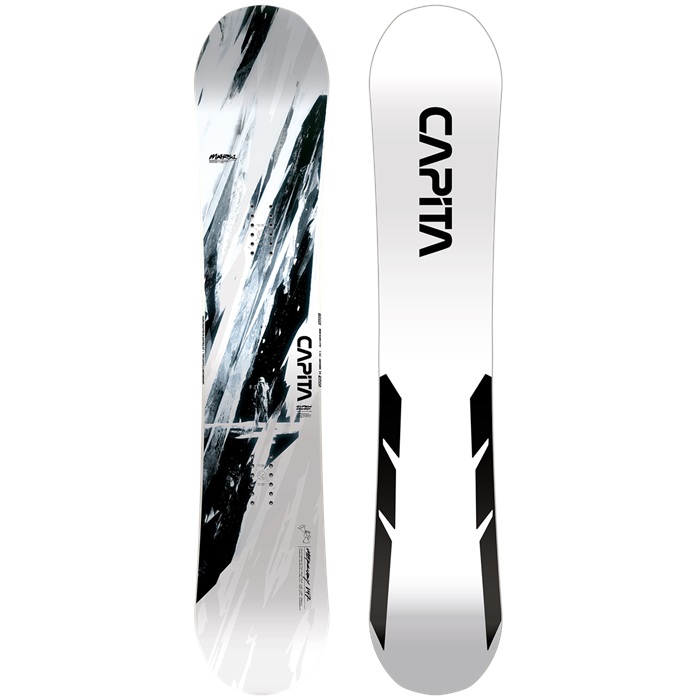 This board has been downsized but its quality and capabilities are still as big as ever. Its raised camber platform boosts edge hold even when traveling at blistering speeds.
The elevated contact points are something to be appreciated as they make it a cinch to ride powder without fear of any discomfort or mishaps. If you are interested to read more about capita mercury then check out our detailed reviews.
This all-mountain board has got a design obsession with elevation but this is what has allowed it to rise to the top of this all-mountain snowboard listing.
It's got a directional flex rating of 6.5 which should give you enough bend to bring out the feisty rider within you. This stiffer flex along with its 360-degree steel edges make this an all-mountain board best suited for highly skilled riders.
Topping off this dynamic and intense design is its hover core. This core is lightweight but has excellent dampening properties.
It's a beast of an all-mountain board and not one that is tamed easily.
(Too advanced for you? Check out our list of intermediates boards for great options.)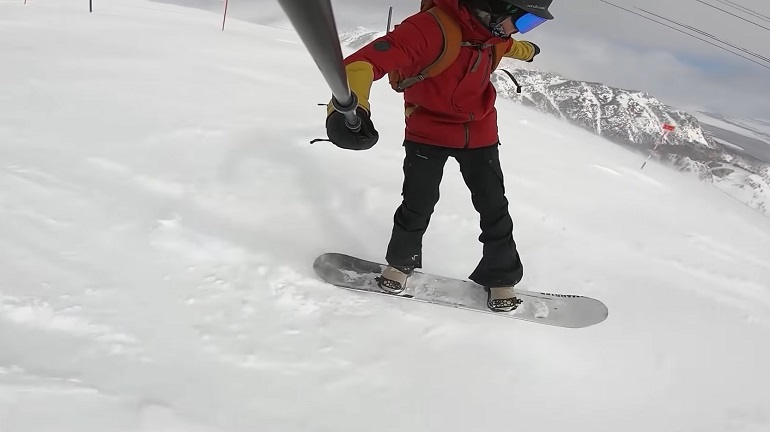 Pros
The lifted tip and tail are excellent for riding powder.
Ultra-light core.
Lower price point than other entries on the list.
Cons
Most riders won't be able to use it properly since the skill level required is high.
Only 2 x 4 mounting system supported.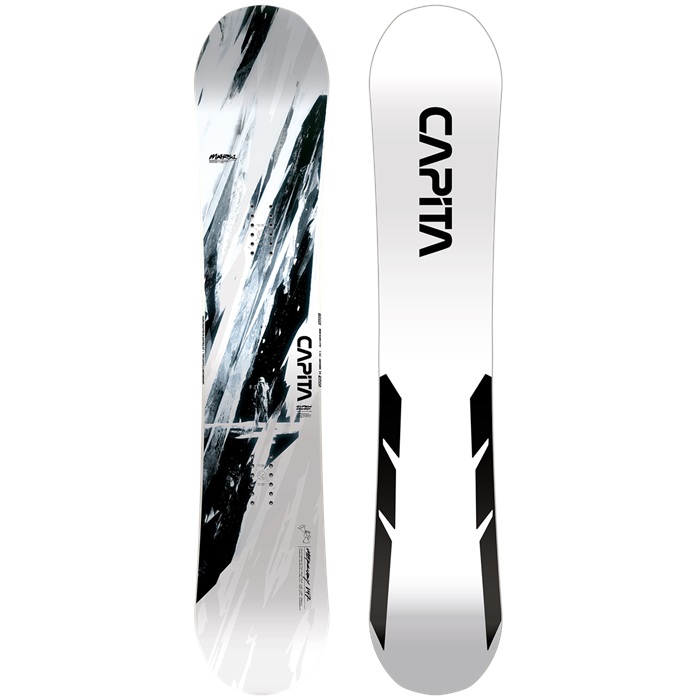 CAPiTA Mercury Snowboard
The price of "CAPiTA Mercury Snowboard" varies, so check the latest price at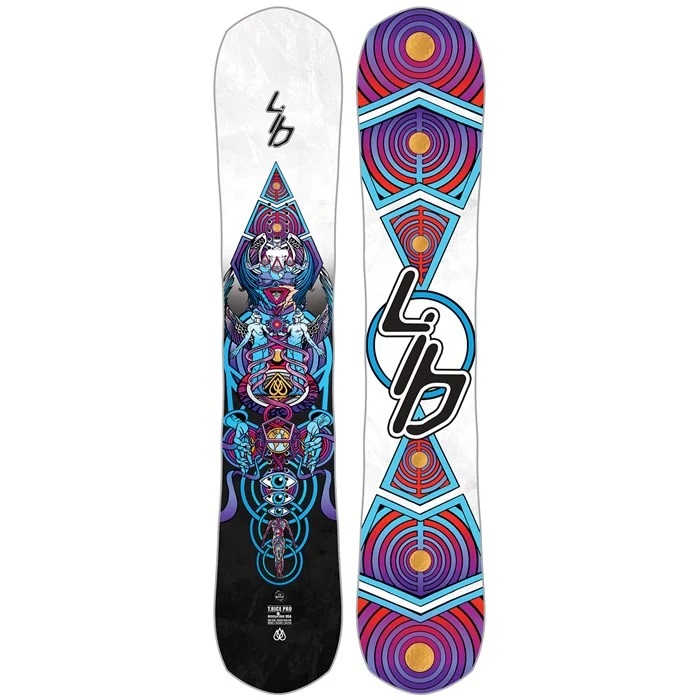 Lib Tech T.Rice Pro holds up. Take it to the park for a ride and then let loose throughout the rest of the mountain. It'll handle it all in style, you needn't worry about that.
Versatility is this high-performance board's defining feature. How does it achieve such high marks in this category? It's simple when you have C2 technology coursing through your rocker profile.
Lib Tech called on the services of the acclaimed Travis Rice in order to create a board contour that would provide perfect stability no matter the terrain.
The nose and tail of the board have a powerful camber underfoot that is capable of hitting the biggest jumps. In between your feet, a mild rocker has been situated and this nucleus is what serves as its control center.
Few boards can count on this level of thought and care put into the design. Lib Tech is one of the famous snowboard brands here we mentioned the complete detailed review of the lib tech snowboard named Lib Tech Orca check out the detailed review.
Pros
By far one of the best-designed boards on the market. Capable of freeride and all-mountain excursions.
Medium-stiff flex won't close out intermediate to advanced riders.
Lib tech included a core that is made of 60% Aspen and 40% Paulownia, smooth and lightweight.
Cons
Insanely high price.
Only 2 x 4 mounting system supported.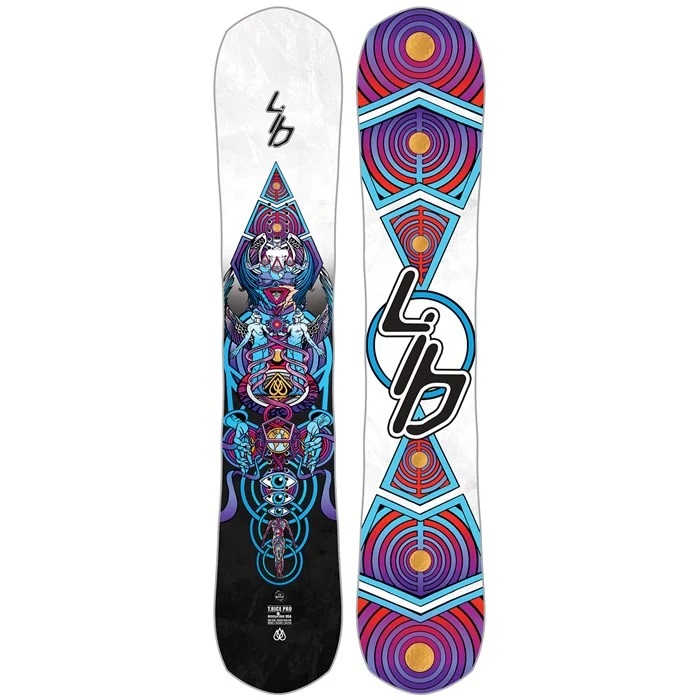 Lib Tech T.Rice Pro HP C2 Snowboard
The price of "Lib Tech T.Rice Pro HP C2 Snowboard" varies, so check the latest price at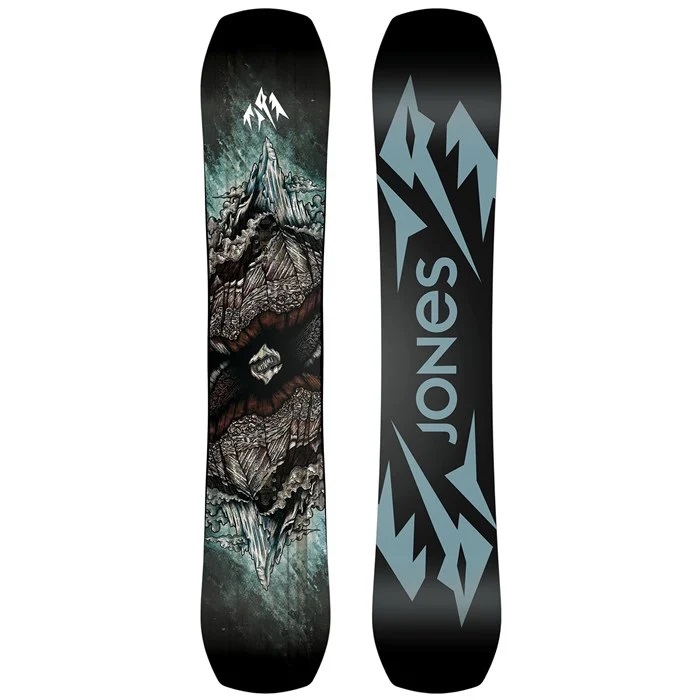 This mountain freestyle snowboard gets you into the right position and keeps you there with its Traction Tech edges. Even when battling through hard snow.
Everyone is a fan of smooth turns and a base that is 3D contoured will give you that turning ease that you crave. Partner this up with its CamRock profile and you've got yourself a board that is ready to pop out of the snow and into the air.
The Jones mountain twin doesn't compromise on its ability to handle aggressive riding. In fact, all boards by Jones are put through their paces using specialized machinery that simulates extreme riding.
This stabilizes the flex and rocker profile, you know this board can handle it all because since day one it was made to withstand everything thrown at it.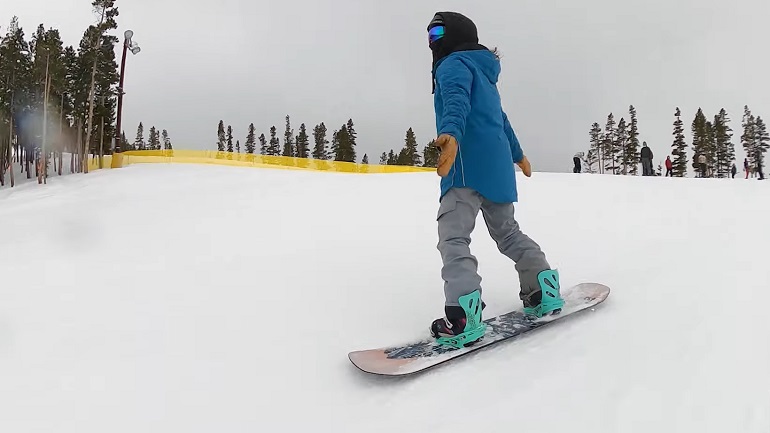 Pros
Forever Flex technology gets your board in perfect condition.
Soft center for improved maneuverability.
Bumps are peppered throughout the board for better grip.
Cons
The middle bump is larger than the rest and this could make riders uncomfortable.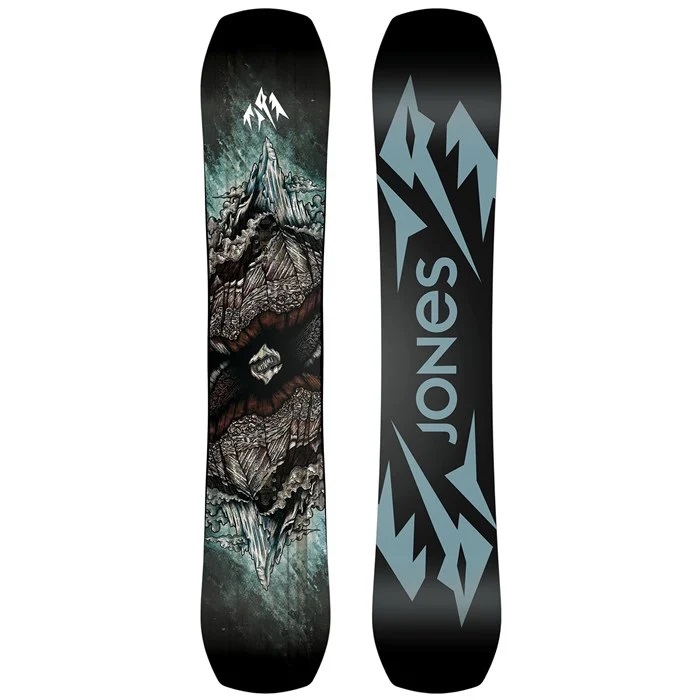 Jones Mountain Twin Snowboard
The price of "Jones Mountain Snowboard" varies, so check the latest price at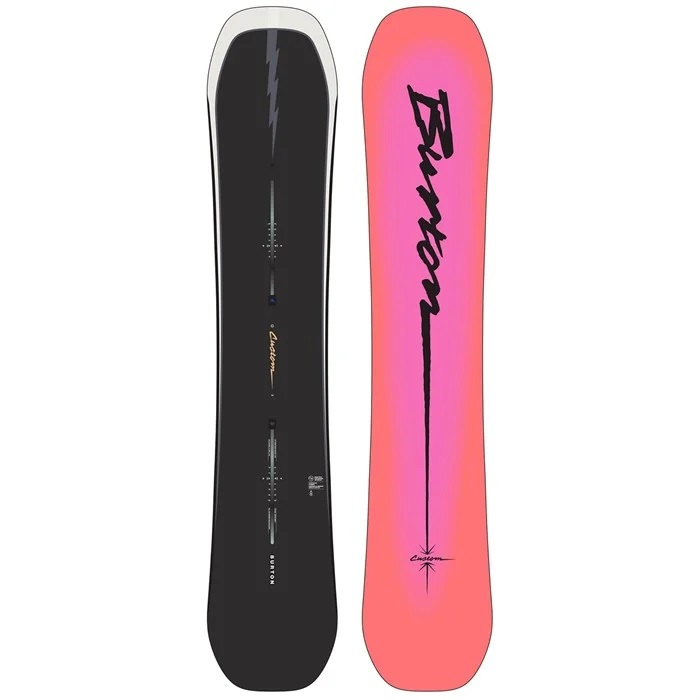 If it ain't broke then don't fix it. Words that Burton decided to live by when designing this burton custom flying board. A medium flex adorns the entirety of this board without any inconsistencies to complain about.
The camber rocker type along with the directional shape make this a board that has taken every established part of the coolest snowboards in the last decades and married them with a lighter and more durable core.
You have got to respect the classics and this board brings these time-honored designs into the modern era with style and ingenuity.
The edges extend out from the sidewall in order to provide you with more bite. This is how it is capable of pulling off some sharp turns at a moment's notice.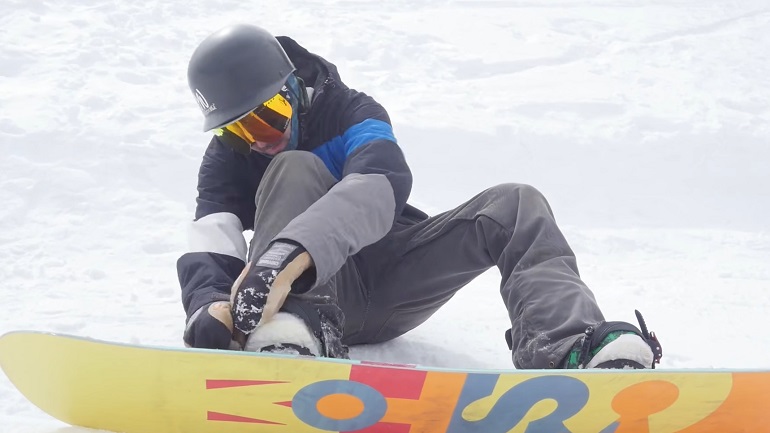 Pros
The classic directional shape is used for concentrated pop in the tail and improved control.
The flex is symmetrical from one end of the board to the next.
Traditional camber rocker type fit for better jumps.
Cons
Expect some chatter when riding on hard-packed snow at high speeds.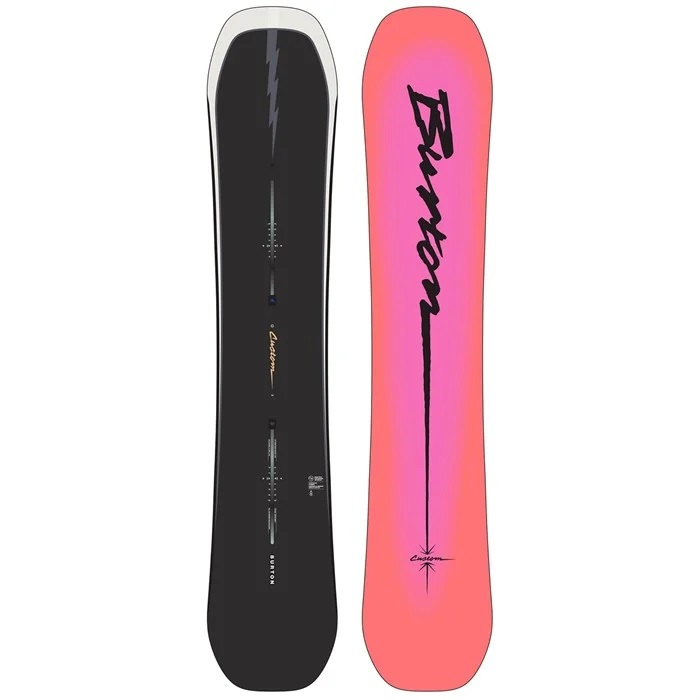 Burton Custom Flying V
The price of "Burton Flying V" varies, so check the latest price at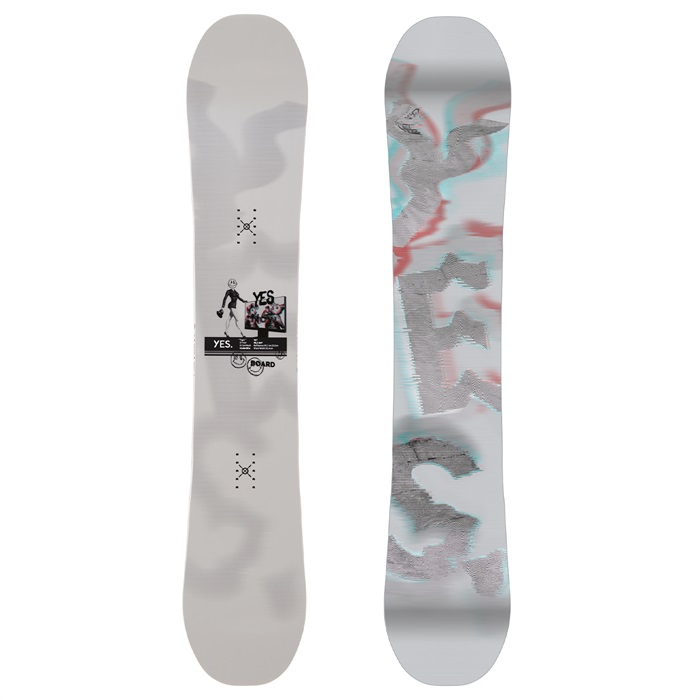 This freestyle board absorbs side-hit impacts and helps provide guidance to your turns. And no, that is not a typo. All freestyle boards can handle impacts at the center but the Typo has taken it a step further.
Similar to the Jones mountain twin from before, a CamRock profile once again makes its appearance. With it comes all the pop and springboard awesomeness beneath your feet that turn you into a snowboarding grasshopper.
The underbite edges work tirelessly to redistribute your weight for greater edge hold. Divots are created inward, at the binding area. This serves to disrupt the edge's area that makes contact with the snow as you turn.
Pinpoint turns have never been more accessible. You should know snowboarding clothes if your youngster is going snowboarding for the first time.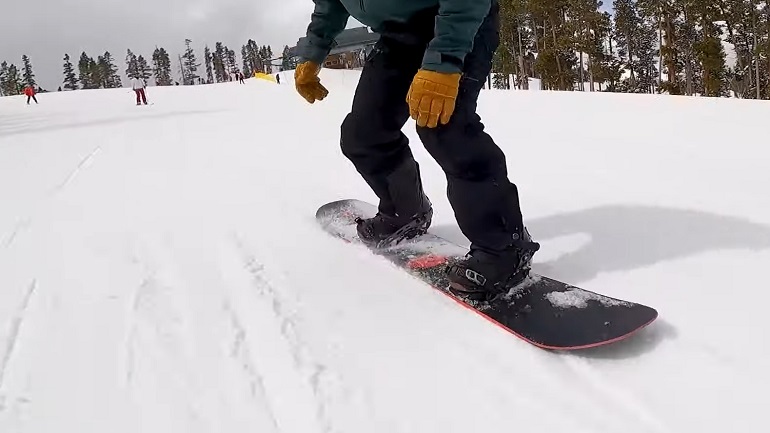 Pros
More affordable than other boards on the list.
Easy maneuvering and control.
Playful CamRock profile is always a blast to ride on.
Cons
Expect chatter at high speeds when on ice.
Not as much rider support is given as other boards.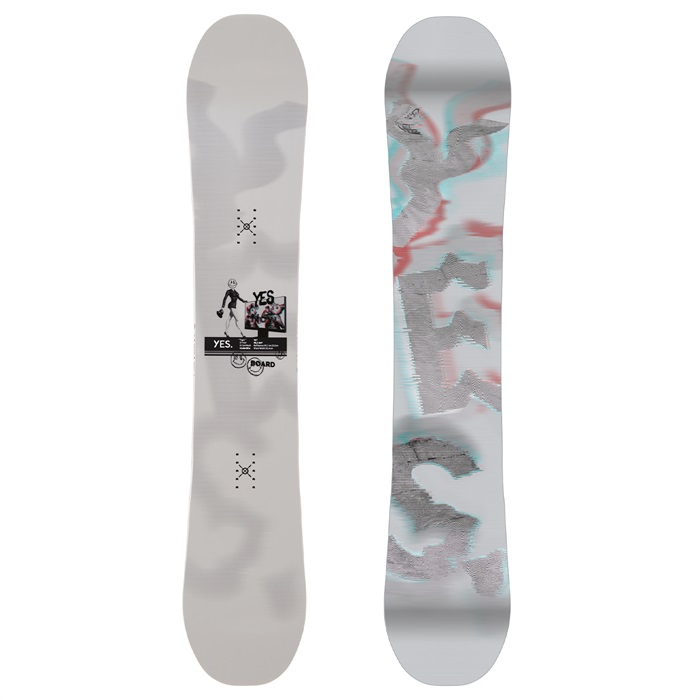 Yes. Typo Snowboard
The price of "Yes. Typo Snowboard" varies, so check the latest price at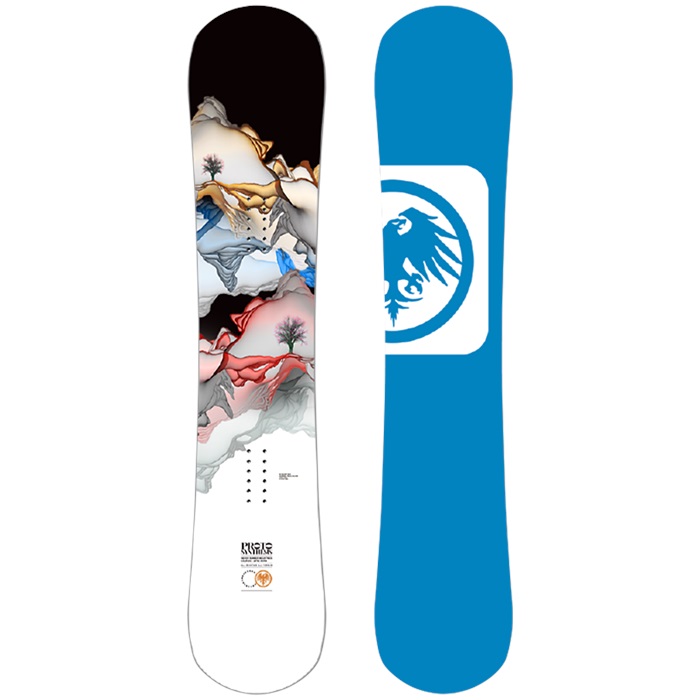 A couple of the boards on this list suffer from chatter when going at higher speeds on certain terrain. The Never Summer Proto Synthesis has a directional nose that is meant to silence the chatter and float through the powder.
You can even ride through the ice without issue because of the excellent serrated edges that line up on the outer shell of this all-mountain freestyle board. When your all-mountain riding is uninhibited by external factors you can grow as a rider.
And the shock wave camber on this baby can give you the stability to shred through any snow conditions without fear, without limits. Its flex rating of 6 shouldn't prove too high of an obstacle for those looking to get in on the never-ending winter.
Here we mentioned the best all-mountain snowboard boots that are fully compatible with these snowboards.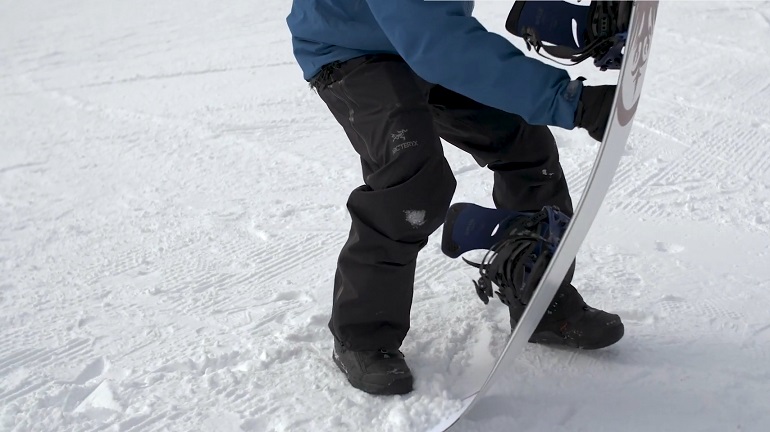 Pros
Serrated edges slice through the ice.
True twin shape for riding switch.
Warranty of 3 years.
Cons
Expect some chatter if you aren't fully committed to your turns at high speed.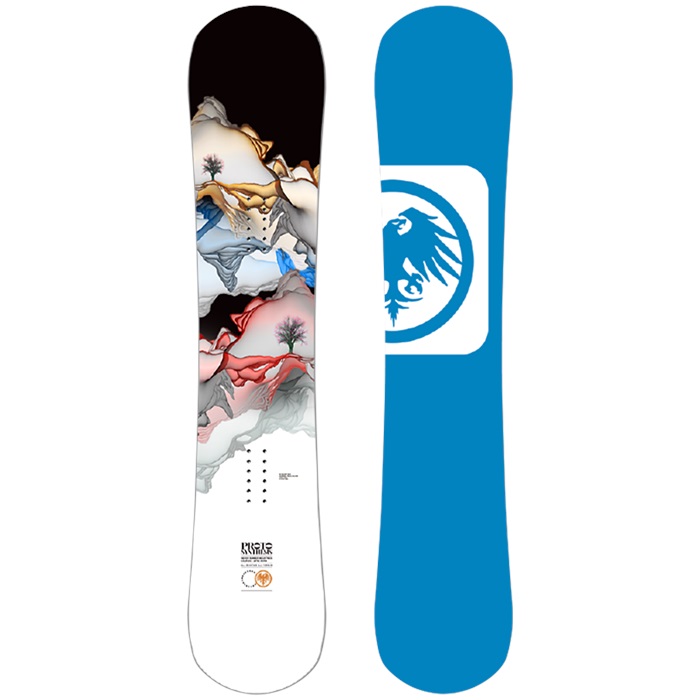 Never Summer Proto Synthesis Snowboard
The price of "Never Summer Snowboard" varies, so check the latest price at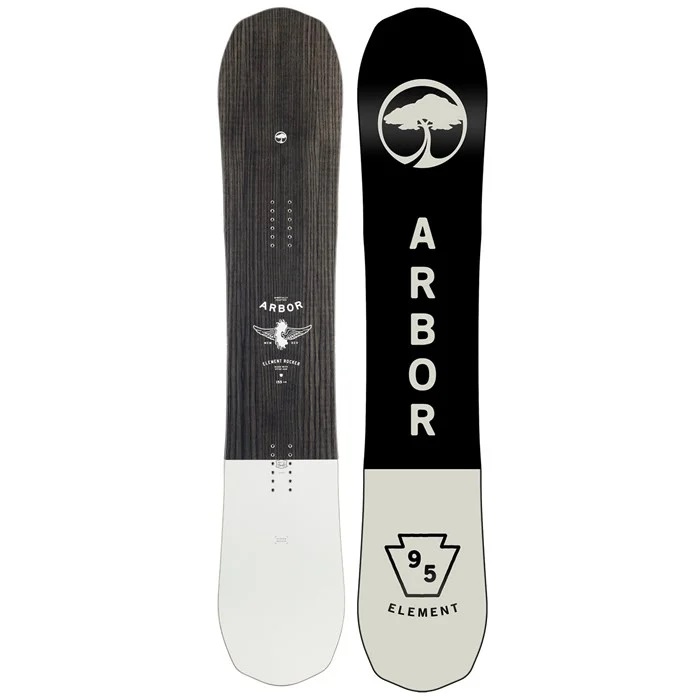 Everyone should have a soft spot for Arbor and its commitment to eco-friendly processes when making its boards. Recycled steel edges and recycled material in the sidewalls. Detuned tip and tail from the onset.
This arbor element snowboard is good for everyone: the environment, you, and your wallet. Naturally, the surfy ride and brilliant float provided by its system rocker should be highlighted. When a leisure ride feels this good then you have got to take notice and demand the same from other top all-mountain snowboards.
Heel and toe contact points have been created from the shaping intersections that used to be present in the past. Taking something from before and re-tooling it in such a brilliant fashion is Arbor in a nutshell.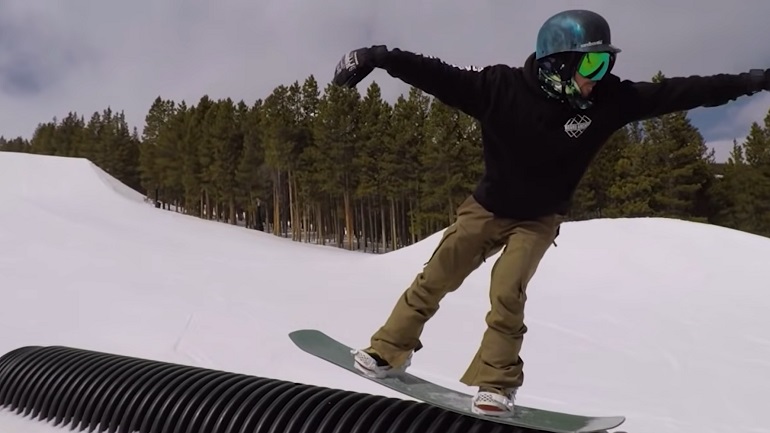 Pros
Great for riding switch.
Three-year warranty.
No need for frequent waxing maintenance.
Cons
Holding an edge on ice can prove difficult.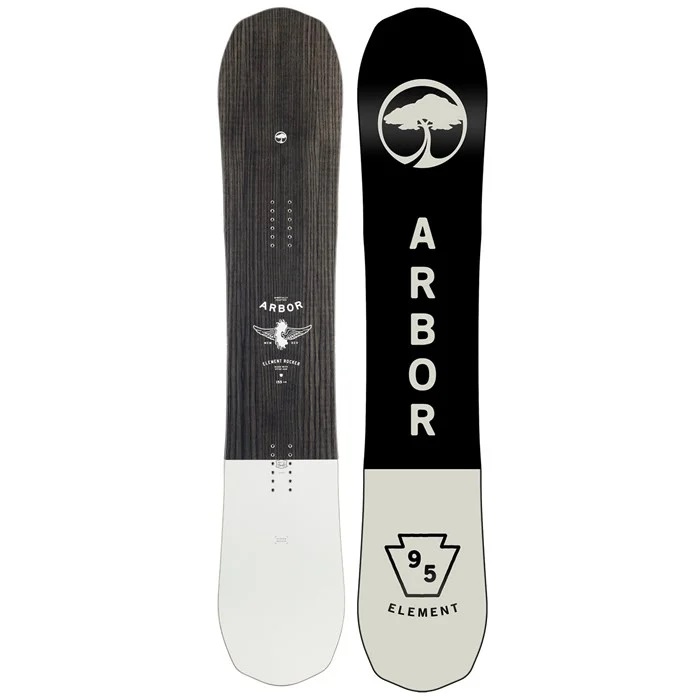 Arbor Element Rocker Snowboard
The price of "Arbor Element Snowboard" varies, so check the latest price at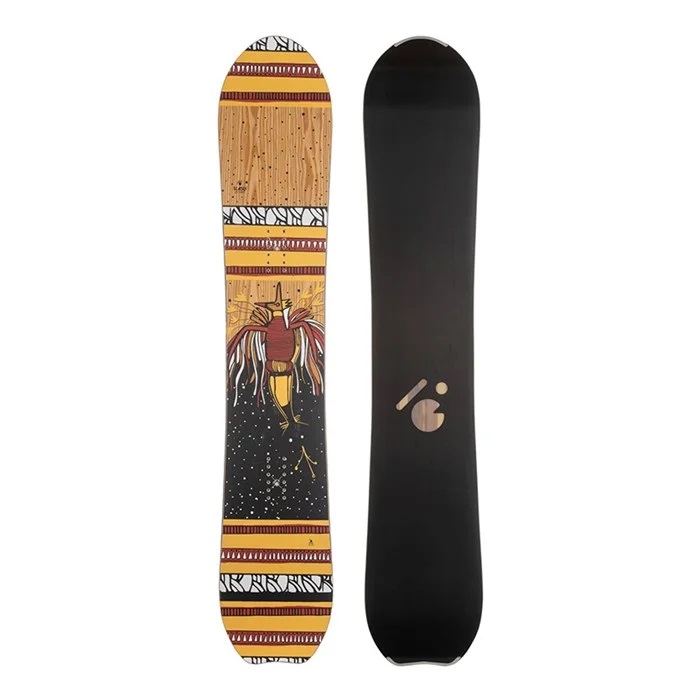 Speed whether on deep powder or on the groomers. This is among the best high-performance boards on this list and with a price point that is much lower than the other top all-mountain snowboards featured here. You are getting a good deal with this one.
Strips of carbon and Kevlar run throughout the board's core providing you with solid ground to land on no matter the terrain you are riding through. These strips work to give you the stability at high speeds needed to prevent you from wiping out.
The Backseat CamRock design places a rocker at the tip of your board and a smaller one at the end of it, everything in between is positive camber. Control and float your way through the snow with this elite speedster.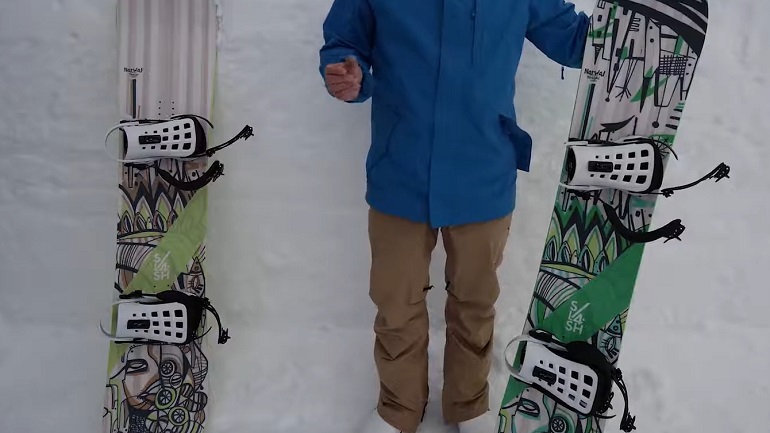 Pros
Great for beginners, intermediates, and experienced riders.
Stronger edges due to 35% more steel included within them.
Great durability and strength.
Cons
If you care about your board's appearance then the fragile top sheet may be a bit of a disappointment.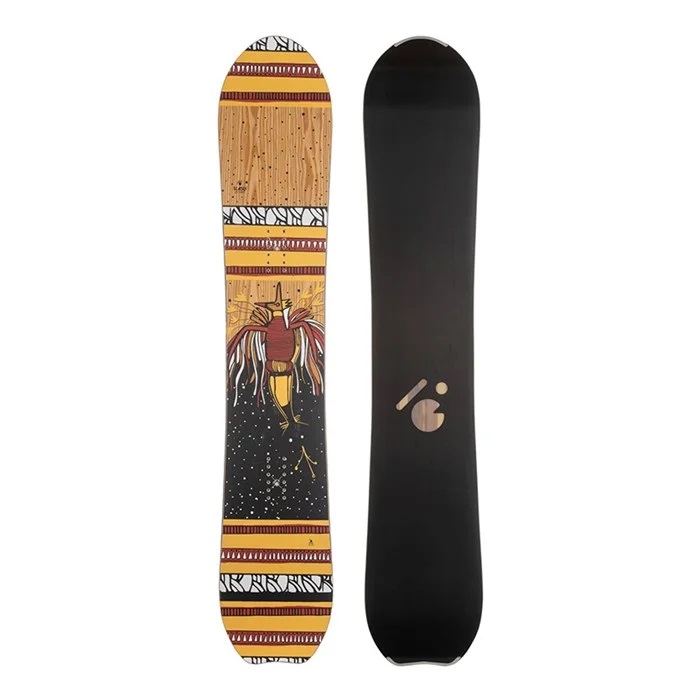 Slash Straight Snowboard
The price of "Slash Straight Snowboard" varies, so check the latest price at
Buying An All-Mountain Snowboard? Consider The Following
Any riders looking to scrape and fumble their way down the mountain on their backs can use any of the above boards. I've tested these out myself with consistent results.
Freestyle/Park – For Those That Want To Flip And Fall
Snowboards that fit into this category have a low to medium flex level, and they are made for turning you into a human cyclone.
From performing tricks that you have no business doing to soaring into the air (and eventually, painfully crashing back down to Earth) these boards have got you covered.
Do you like to ride switch or stick to the regular method? Thanks to the true twin design that most freestyle mountain boards have, you won't have to compromise.
Freeride – It's Not What It Sounds Like!
Contrary to the "free" in the name, freeride snowboards have a stiff flex level. They are also most likely designed in a directional shape, which means that they should be ridden in one direction. Duh!
Not the best board for those that want to experience true freedom in how they ride. Talk about a misleading name!
Although reaching high speeds, especially when riding powder, is much easier than when using other types of boards. If this has got you interested in freeriding, then check our list of best freeride snowboards for some great recommendations.
All Mountain Freestyle – Afraid to Commit
Consider freestyle all-mountain snowboards to be the generalists among the snowboard styles. An all-mountain board in this category can come in either a true twin design or a directional twin design.
We know what a true twin all-mountain board is good for (see freestyle/park section) but you may not be familiar with a directional twin board.
A directional twin design is like a true twin design, only the inserts are closer to the tail than the center of the board.
This makes it more versatile when riding outside of the park. Imbued with the control of an all-mountain board but with the flex of a freestyle board.
Powder – Simple and Clean
A powder board can be identified by its large nose and small tail. Typically, they have a setback of 20mm.
The nose is located further out than either one of your feet, and this is done to ensure that you have no difficulties maintaining the nose above the powdered snow.
As the name would suggest, they are specifically designed for the powder. Duh again!
Alpine – Dangerously Fast
This all-mountain board is thinner between the edges, and the distance between its nose and tail is greater than other all-mountain boards.
The sports car of the snowboarding world, this board is faster and more adept at pulling off sharp turns than competitors. Despite these great advantages, this is not a park board, nor should it be used in any other direction than its primary one.
Bindings – Yeah, You Kinda Need These
The all-mountain board of your choice as well as your style of riding should be considered when looking for bindings to pair up with your board. High flyers and park rats should stick with softer flex bindings that will eat up those heavy landings.
Believe me, your feet will thank you!
All-around riders should seek out medium flex bindings and the aggressive speed racers that live to free-ride will need stiff bindings. Stiff bindings would also be appropriate for anyone looking to ride extensively on powder snowboard. When looking for a great all-mountain binding option, you can check out the Union Force Bindings review.
FAQS
What Is the Best Snowboard for Beginners?
Typically the best all mountain snowboards for beginner and intermediate riders are those that have a softer flex rating.
This is because the lower the flex rating of the board, the more forgiving and easier to handle the board will be. Here is a comprehensive list of snowboards tailor-made for beginners.
How Do I Choose the Right Snowboard Size?
There is a handful of factors that determine what the right mountain snowboard size for you may be. Your weight, height, riding styles, and ability level all play their own part and for different reasons.
Weight
Have you ever purchased a mountain board and realized that the flex and its overall "feel" didn't match up to what was advertised? This is because you may have weighed either too little or too much for the mountain board itself.
A vast majority of the major snowboarding brands post the ideal weight range for each mountain board that they have available.
If you weigh more than the ideal weight range then the board will flex more than it should.
You know, like when a wooden plank in an old cartoon is about to snap due to the amount of weight placed on it. That can't be good for your self-esteem.
If you are too light for the mountain board then the board won't flex enough due to the absence of pressure. Check the mountain board product page to see if any weight ranges have been posted in order to be sure.
Height
Your height plays a far more minimal role when compared to your weight. How it factors in, is how your height affects the width of your stance. On average, taller riders will have a wider stance, though this is not always the case.
If your mountain board isn't long enough to accommodate your stance then you won't be able to set yourself up comfortably.
On the other end, if you're too short for the mountain board that you are using then your stance may be too narrow.
Having too much board outside of your bindings can make it harder to control.
Riding Styles
Your riding style influences the flex of your mountain snowboard. Park riders and those looking to engage in freestyle riding will seek out mountain snowboards that have a soft flex (Around 1 to 3).
This is because its enhanced maneuverability allows for effortless spins and tricks.
A medium flex board (Around 4 to 6) is good for those intermediate riders that want to freestyle while still being able to engage in faster riding around the whole mountain.
If you are looking to have a more aggressive ride then avoid freestyle boards and go for a freeride board that has a higher flex level (Around 7 to 10).
An all-mountain snowboard with a stiffer flex gives you greater stability and edge hold.
You'll find that the nose of the board is softer than the tail in order to keep it afloat with greater ease. The tail acts as a directional rudder.
Ability Level
The rule of thumb is the lower your skill level, the lower the flex rating of your all-mountain snowboard.
If only there was a negative flex level board, some days I truly feel like I need it.
Lower flex boards are easier to control and initiate turns on. As a result, the boards are much more forgiving.
Higher flex level boards require more skill and strength to maneuver. Therefore you need to be fully tuned in to utilize boards of this standard.
How Do I Maintain and Repair an All-Mountain Snowboard?
It is a pretty good idea to wax your snowboard every four to five times that you ride. This may sound tedious but I highly recommend it unless you want the bottom of your board to look like a snow cone.
A freshly waxed board will glide over any terrain. Whether deep snow or soft snow.
Nothing gets better than the amazing buttery smooth ride that you get from maintaining your board to this degree.
Here's an article that talks all about maintaining your board's edges and waxing it properly and here's one on mounting your bindings properly.
You'll also want to dry your board off after you are done riding. It's the best way to avoid rust that will compromise the integrity of your board.
For any higher-level board damage, you should take it into the shop and have a professional take a look at it.
Nothing will make a smaller problem worse than having inexperienced hands attempt base repairs.
My Final Thoughts
All-mountain snowboards are ideal for any rider thanks to their versatility. But this doesn't mean that every board will be a sure fit for every rider. Things are hardly ever that easy.
Quite a few criteria come into play when choosing your ideal board and it would be wise to research what kind of terrain park you are going to be visiting. You might also want to check out the K2 Maysis review for a good all-mountain boots option.
Purchasing a lift ticket and getting geared up only to feel like you got it all wrong once you are at the top of the slopes is a really crappy feeling.
I've made a lot of mistakes in my snowboarding life and inadequate research is my cardinal sin but that doesn't mean that it has to be yours as well.