If Santa was a surfer, his sleigh would be full of these gifts.
Though it doesn't have to be Christmas time to spoil your favorite salty soul! You'll find this post is packed full of creative, practical, and thoughtful gifts for surfers that'll put a smile on their faces no matter the season.
But first, let's level with each other for a hot minute:
There's nothing cringy than giving someone a gift and having them respond with an awkward smile that screams 'I hope the receipt is in the bag 'cuz I'm returning this site as soon as you're gone.
No worries there guys and gals; this list is tried, tested, and 200% surfer-approved. These surfer gifts will be used and appreciated — not dumped out with the rest of the wrapping paper.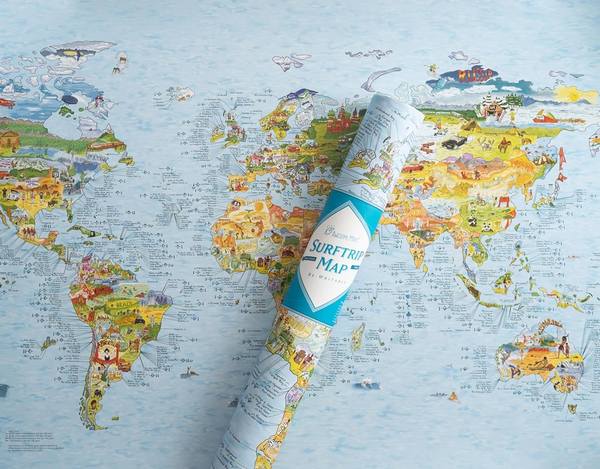 Surf map
Specialty: Detail Kitesurf Map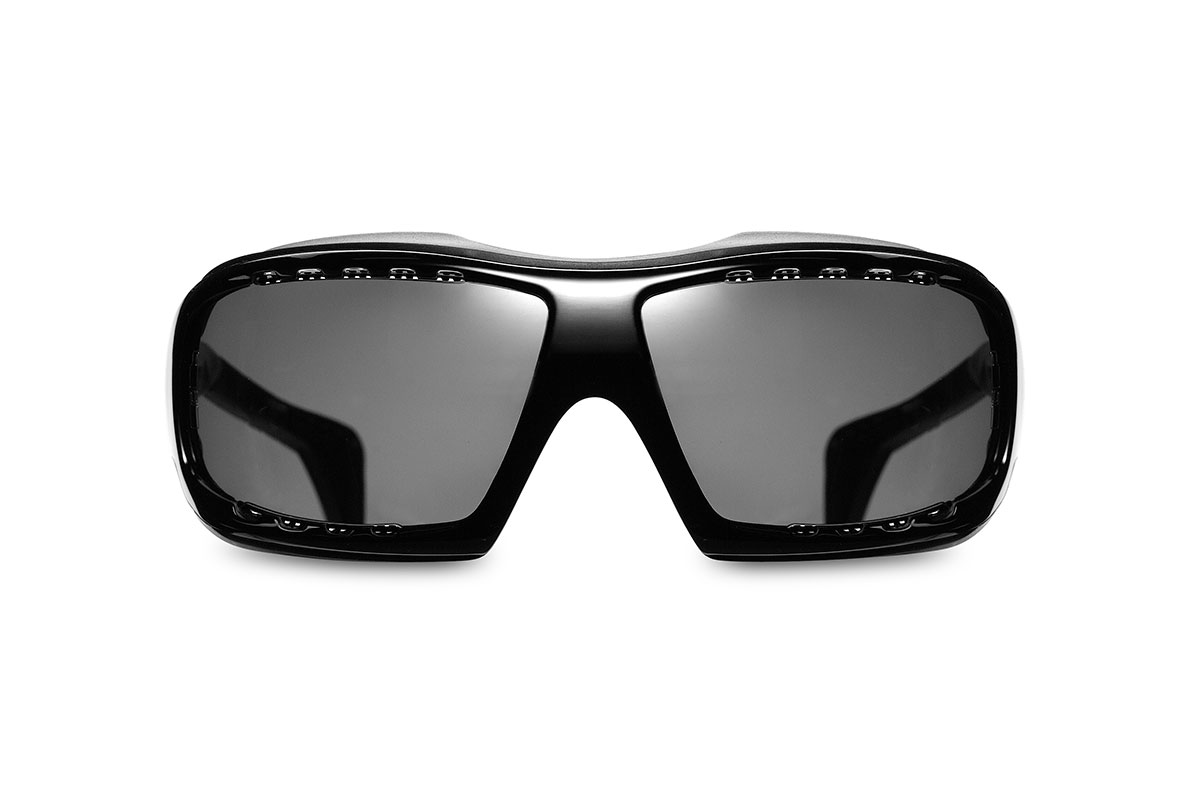 Surf Style sunglasses
Specialty: Protect Your Eye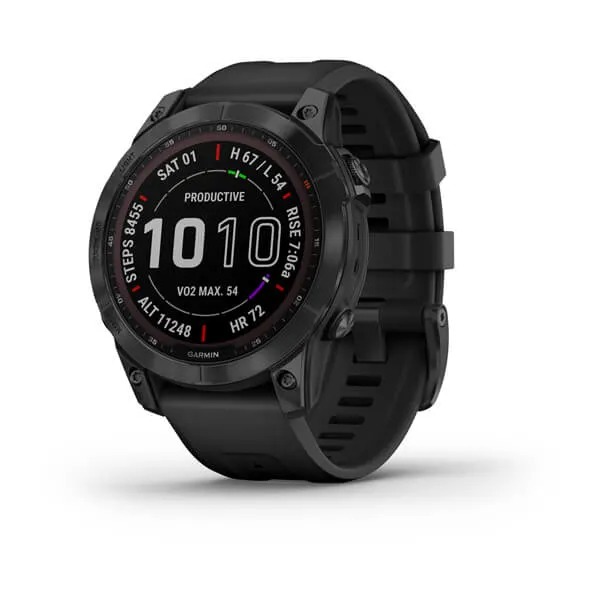 Waterproof smartwatch
Specialty: Waterproof Smartwatch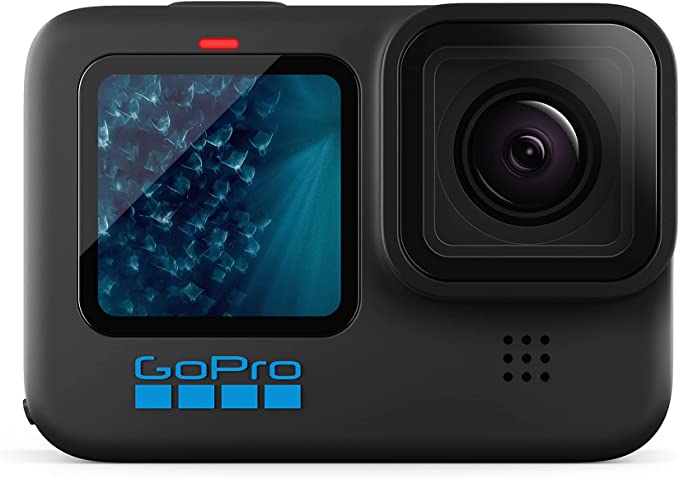 GoPro
Specialty: 4k Video Capturing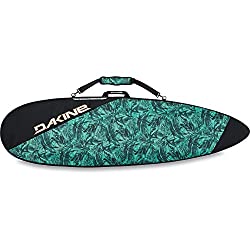 Travel board bag
Specialty: Ultra Durable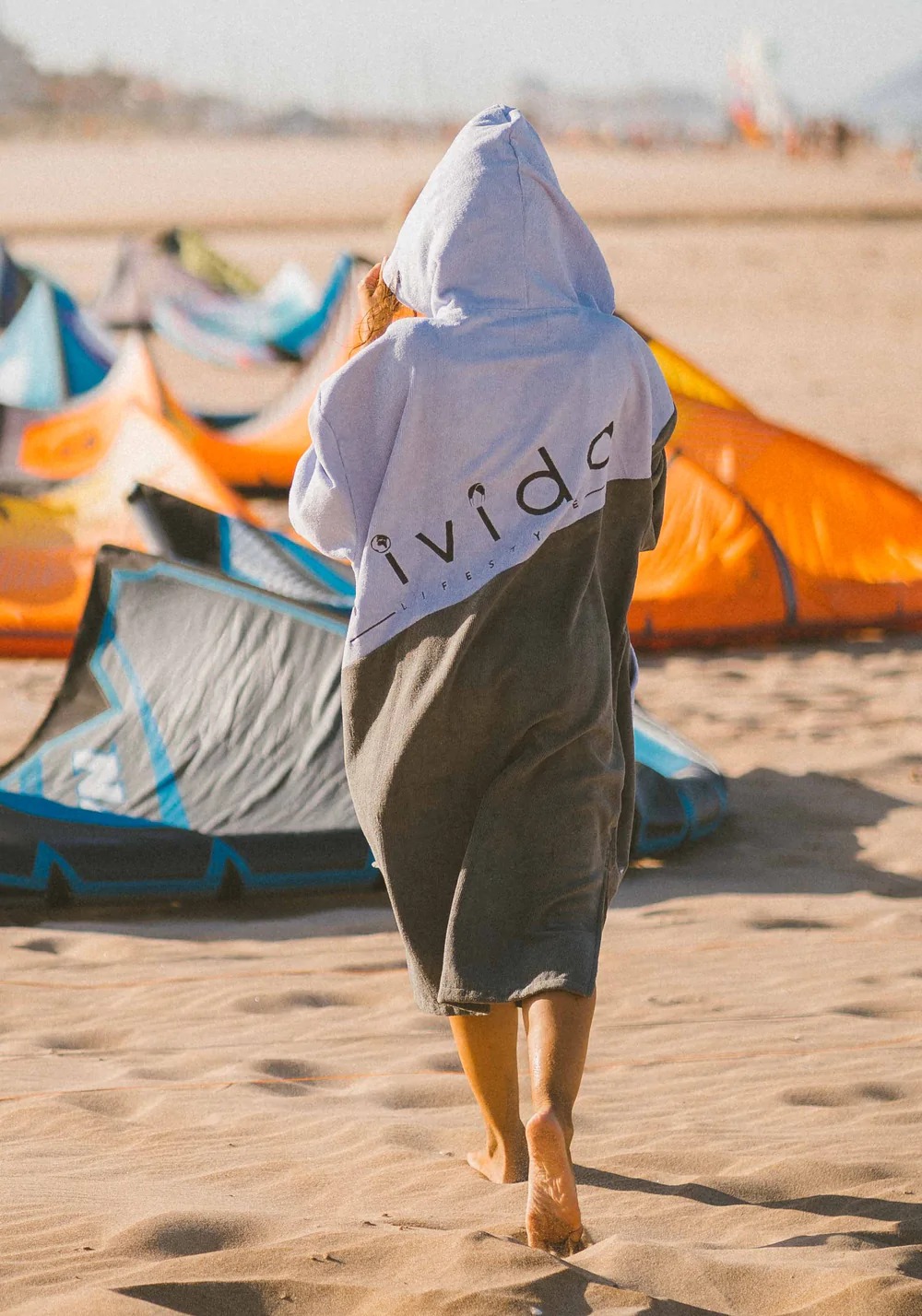 Changing poncho
Specialty: Easy to Change in Public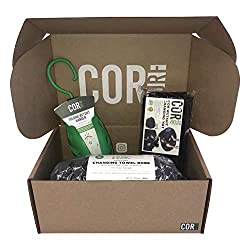 Changing combo gift pack
Specialty: Complete Surfing Kit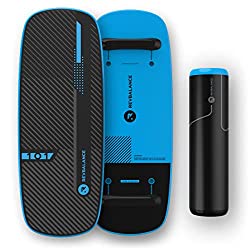 Balance board 
Specialty: Best for Pro Riders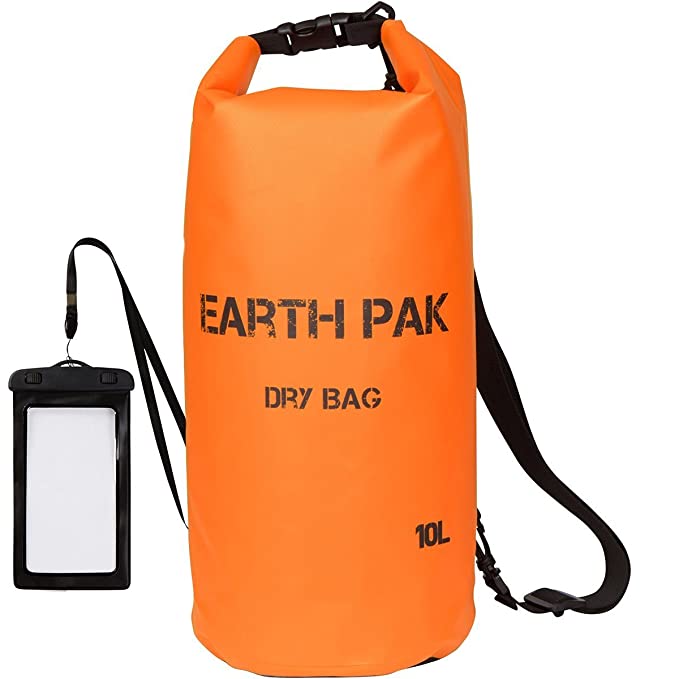 Dry bag / travel bag
Specialty: Waterproof Bag

Surfboard chopping board
Specialty: Versatile for Cooking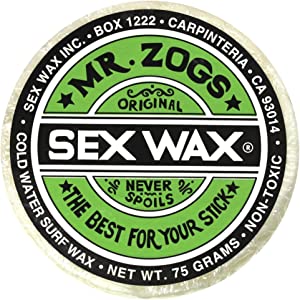 Board wax
Specialty:  Skin Friendly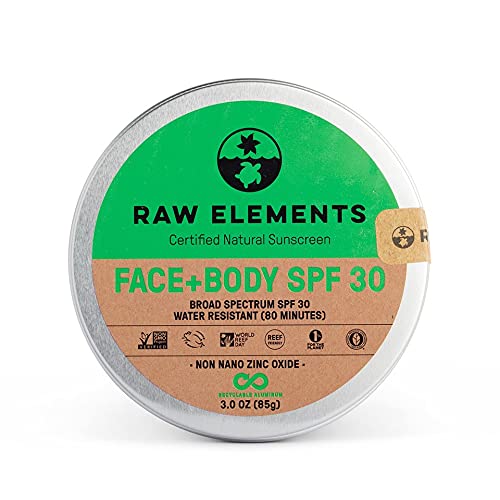 Reef friendly sunscreen
Specialty: Sweet & Natural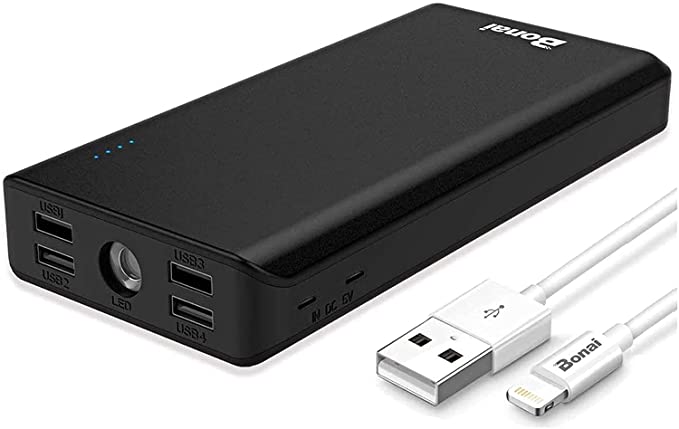 Portable charger
Specialty: Long Battery Life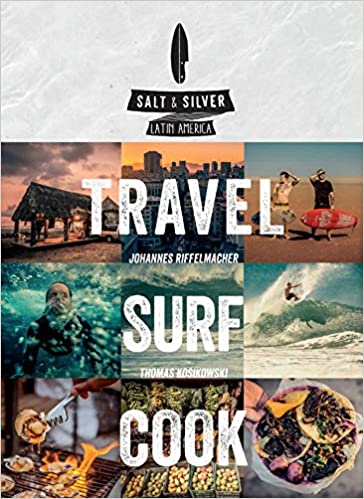 Surf & travel-inspired cookbook
Specialty: Affordable Surfer Gift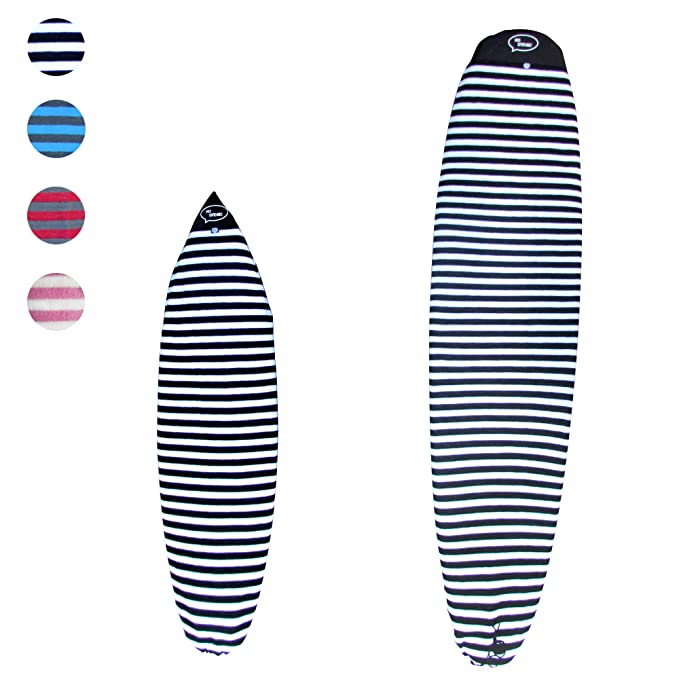 Surfboard sock cover
Specialty: Fit With Every Board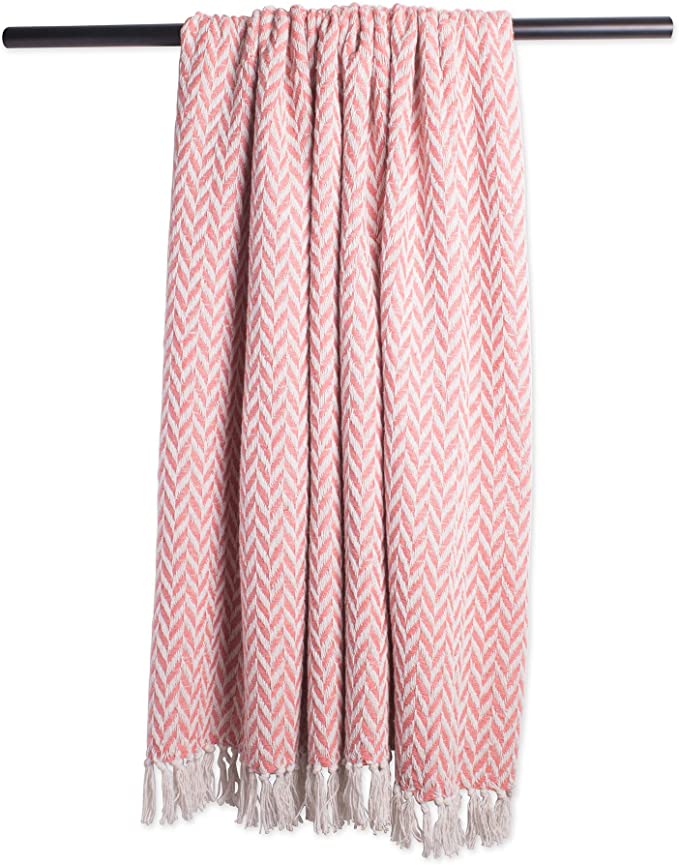 Beach Blanket
Specialty:  Easy to Clean
And the kicker iiiiiis:
The surfer presents we've selected for this list make awesome gifts for both men, women, mom or dad, kids, beginner surfers and pro shredders alike. YASSSSS!
From the cheap and cheerful to the downright lavish, here's our pick of the best surf gifts under the sun:
Disclosure: extremenomads.life is a participant in the Amazon Services LLC Associates Program, an affiliate advertising program designed to provide a means for sites to earn advertising fees by advertising and linking to Amazon.com. This page may also contain affiliate links to products or services from other entities.
We adore these maps from our partners at Awesome Maps; we've proudly been hanging our kitesurfing world map on the wall for ages now and it's one of the first things people comment on when they come to visit our house.
This west coast surf map makes an amazing gift for surfers to hang up in their place and use as some inspiration for future trips — or as a reminder of adventures they've already been on. Plus, it looks cool too!
These are available in 3 options: a high quality 250gsm (170lbs) silk free art paper poster for about 40 bucks, a large towel at about 60, or as an XXL 146 x 86 cm (57.5″ x 34″) 360 gsm cotton canvas for about 120. They're designed by Andres, a Buenos Aires-based surfer / artist, and handmade in Berlin, Germany, the small company keeping about 6 people around the world busy as bees!
We've actually become partners of Awesome Maps recently, which means you get a 10% discount code on your next map, just by using the discount code EXTREME
These guys also produce maps for kitesurfing, snowtrip maps, dive maps, and a whole bunch of other adventurous activities! Check out their full collection here.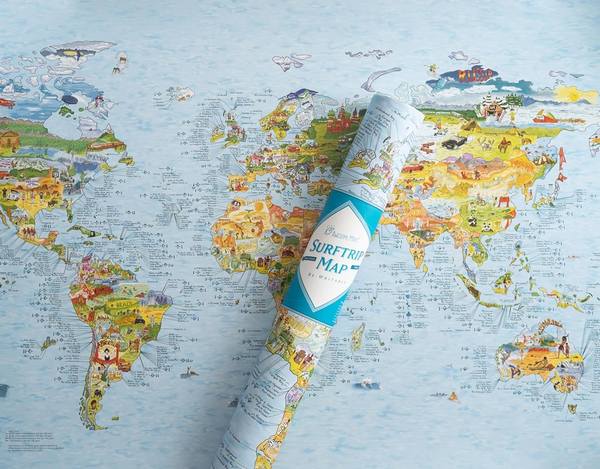 Surf Map
Not only a gift that looks dope, but one that's super practical — and could help save your surfer pal from pterygium (i.e. surfer's eye), a common problem amongst salt water lovers. It's a nasty one — but surfers can totally avoid it by protecting their peepers with a good quality pair of sunglasses.
Our absolute favourite sunglasses brand — which we've put to the test over several years  — is LiP. They're the creators of the Typhoon, the most reliable and all-round badass pair of watersports sunglasses we've ever come across.
We're also mad about their Urban collection, which boasts around a dozen models of different surf inspired sunglasses of seriously high quality.
With Zeiss lenses, Japanese stainless steel screws, full UVA and UVB protection, and polarisation, these shades will last your surfer buddy for years to come.
Pssst: read our full review of the LiP Urban collection for all the dirty details on these badass surf-inspired sunglasses.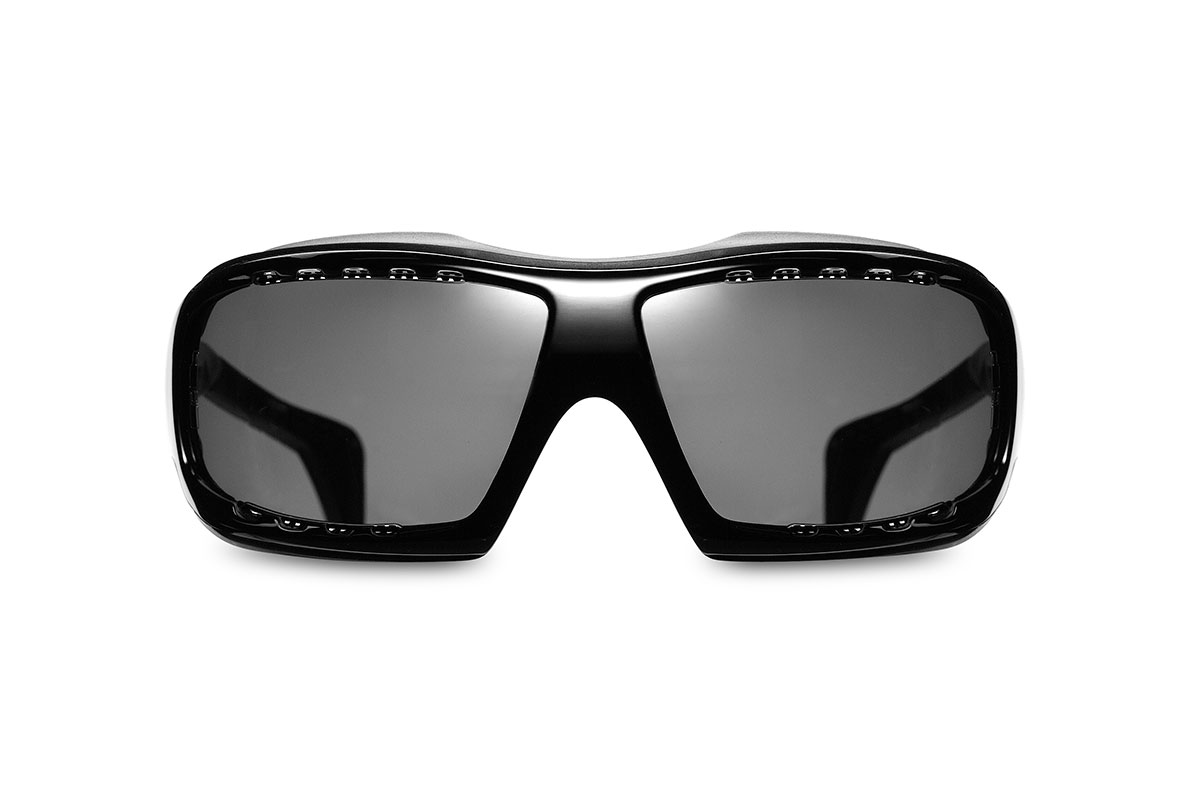 High-Quality Surf-Style Sunglasses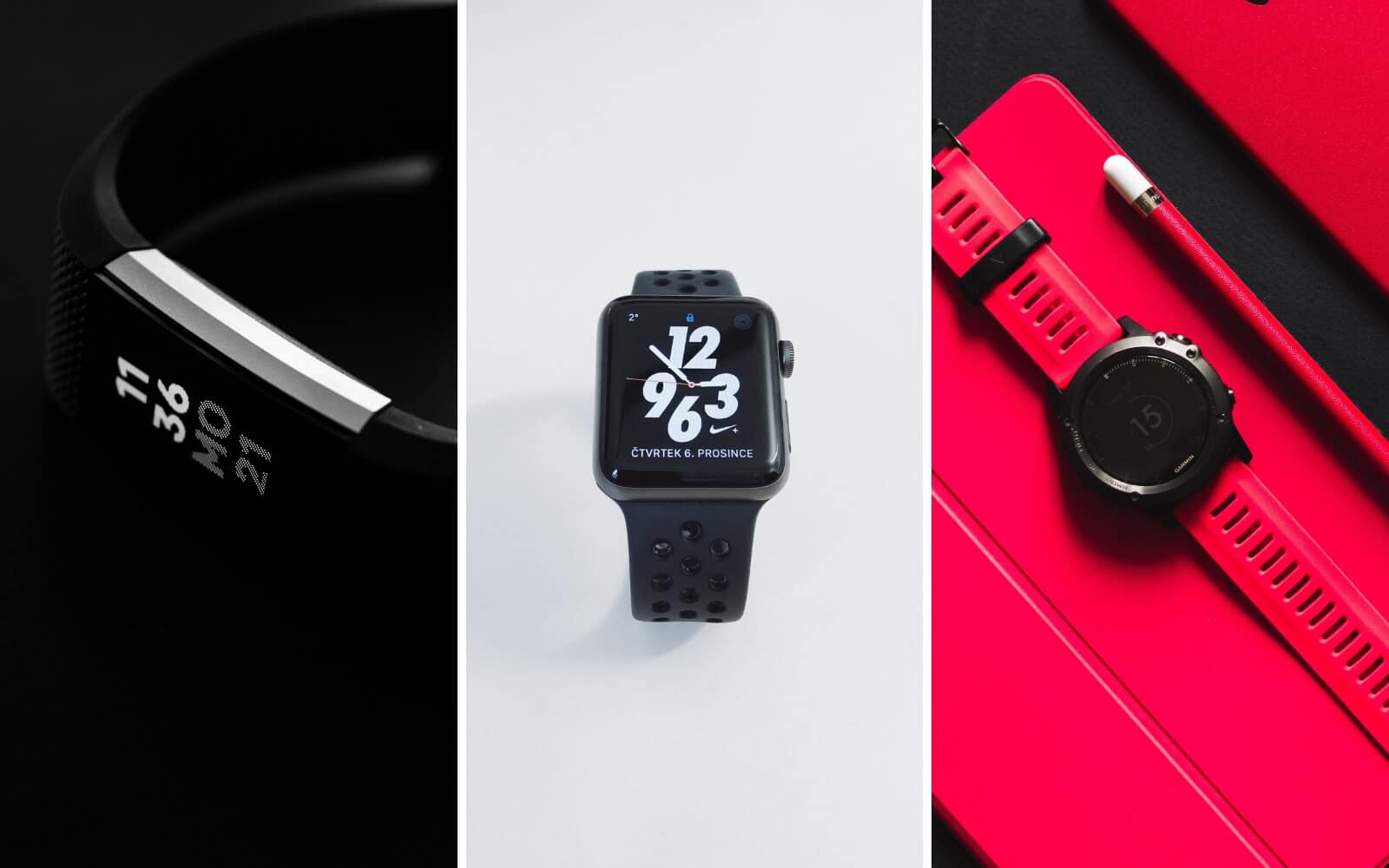 With all the high-tech functions that they have today, waterproof smartwatches make an awesome gift for surfers. These days, smartwatches can tell a surfer when tides are high and low, what the wave size is, and of course what time it is when they're out on the water. Some will even let your surfer bud listen to music when they're having a session, or make/receive calls and texts right from their wrist.
Not all waterproof smartwatches are made equal though, and not all of them are ideal for surfers — so picking wisely is key. You'll want one with a good battery life, surf-oriented functionality, and high enough ATM rating to stand up to the waves and water (which you can read all about in our detailed review of 5 waterproof smartwatches for action sports lovers, if you're keen to learn the techy details).
We love the Rip Curl Search 2 for its live tide & weather reports, GPS tracking and well designed app, or if you're after a more general use in all kinds of extreme conditions, the Garmin Fenix 6 Pro offers unmatched battery endurance, insane durability and more apps, sensors and pre-loaded maps than you can ever dream of.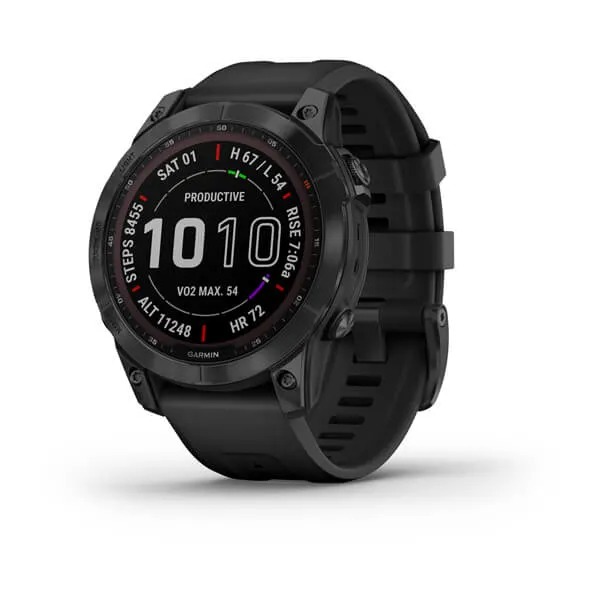 Waterproof Smartwatch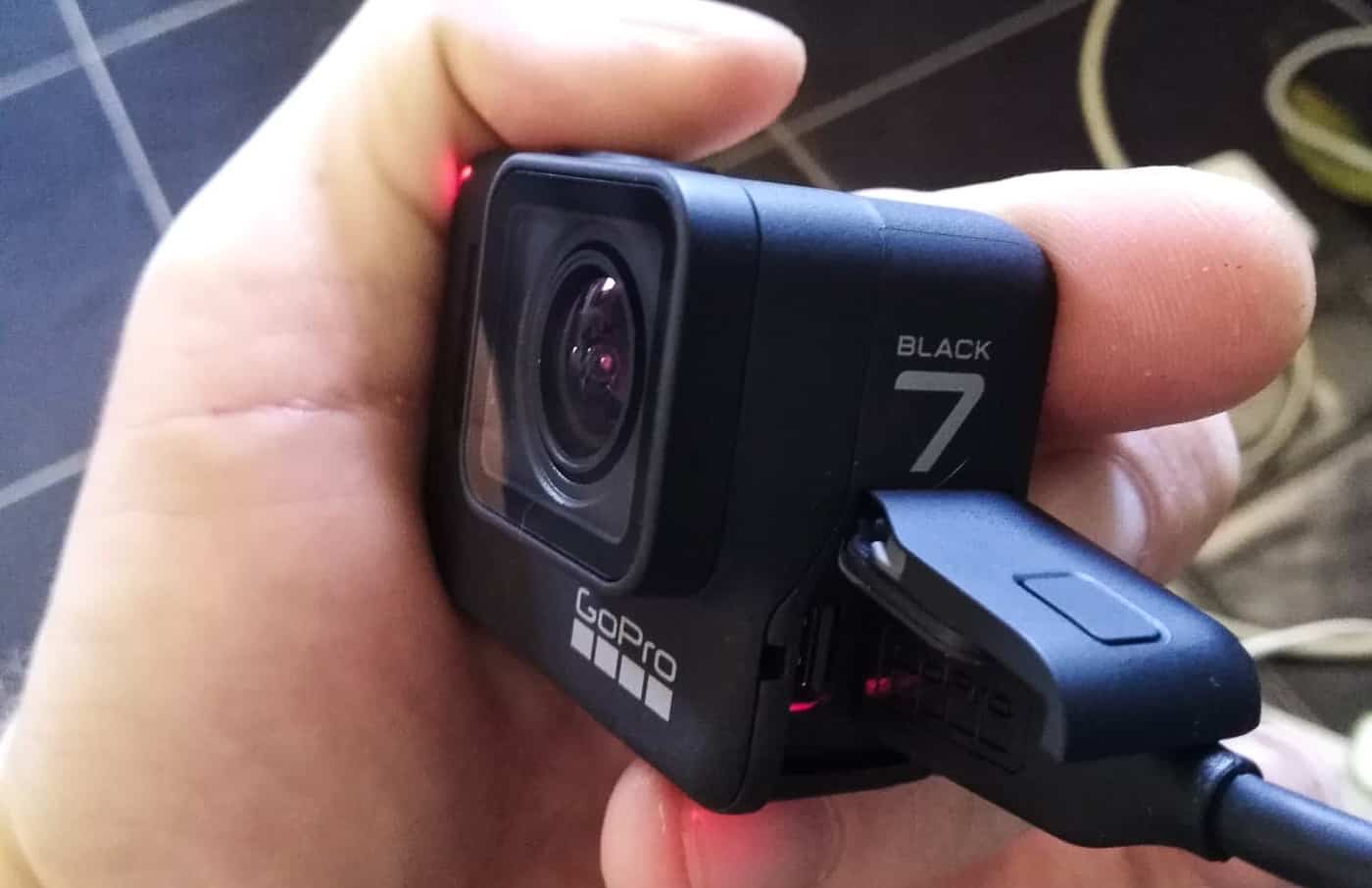 Capturing sick action pics is always a source of fun for us waterbabies, and when it comes to finding a solid waterproof action camera you can't go wrong with GoPro. The GoPro Hero 11 Black is an ideal all-rounder since it shoots in 4k, captures super sharp pictures, and shoots video so stable you'd swear it was done with a gimbal.
If you have yet to be convinced about whether or not a GoPro is the right surfer gift for you, read Jim's super detailed review of the Hero 11 Black (where he's also shared the latest discounts and where to find them — grab 'em while you can!).
Update: The Hero 8 Black is now available and is coming with a nice $100 – €100 discount at GoPro.com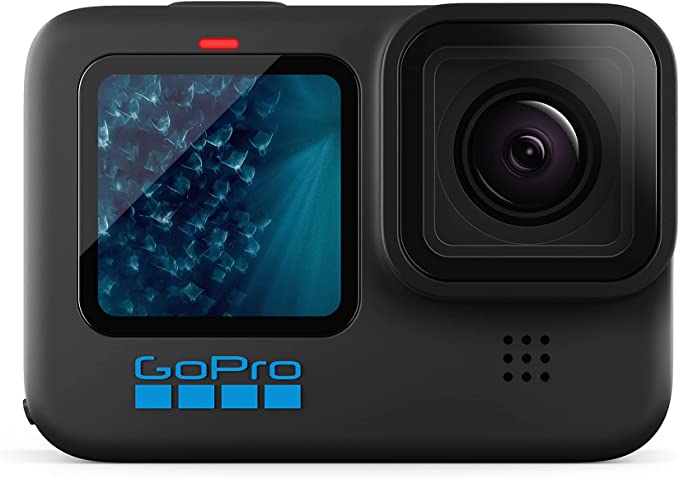 GoPro
Every surfer worth their weight in salt water needs a good board bag for their travels and trips to the beach. We're big fans of the Dakine Daylight Deluxe Thruster bag with the funky palm leaf print and the more feminine Kassia Daylight Hybrid with psychedelic patterns in purple and pink. They're both ultra durable, fully padded, and come with a handy carry strap too. 
Now, if the surfer you're planning on giving a gift to is also a kitesurfer, you'll blow their mind if you get them a surfboard bag that doubles as a kitesurf travel bag (i.e. one that's roomy enough to fit their kites, boards, and is sufficiently padded at the nose and sides). 
We're mad about the Pro Limit Evo board bag because it's big enough for 2-3 kites plus 1-2 directional boards — and comes kitted out with padded separators to keep your boards protected in transit.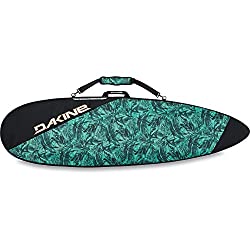 Travel Board Bag
I've got a poncho that's taken me from the blustery beaches of Holland and frigid Irish waters to the tropical shores of Vietnam — and lemme tell ya I couldn't live without the damn thing. 
Beach ponchos make SUCH good gifts for surfers because they can be used for so many different things: getting changed in public without flashing the entire world your bare arse (always nice), cosying up after a session, towelling off before hopping in the car, and even to sit on when you're at the beach ('cuz no one likes a sandy bum holio).
We seriously dig thechanging ponchos from Vivida Lifestyle changing ponchos from Vivida Lifestyle (use the code EXTREMENOMADS at checkout to get 10% of your entire order!).
Vivida are a brand we came across recently when we were admiring the ponchos of our mates on the kitesurfing beach in Sri Lanka. Their colours are rad (the marbling print is the shizz) and the stitching/fabric is super high grade.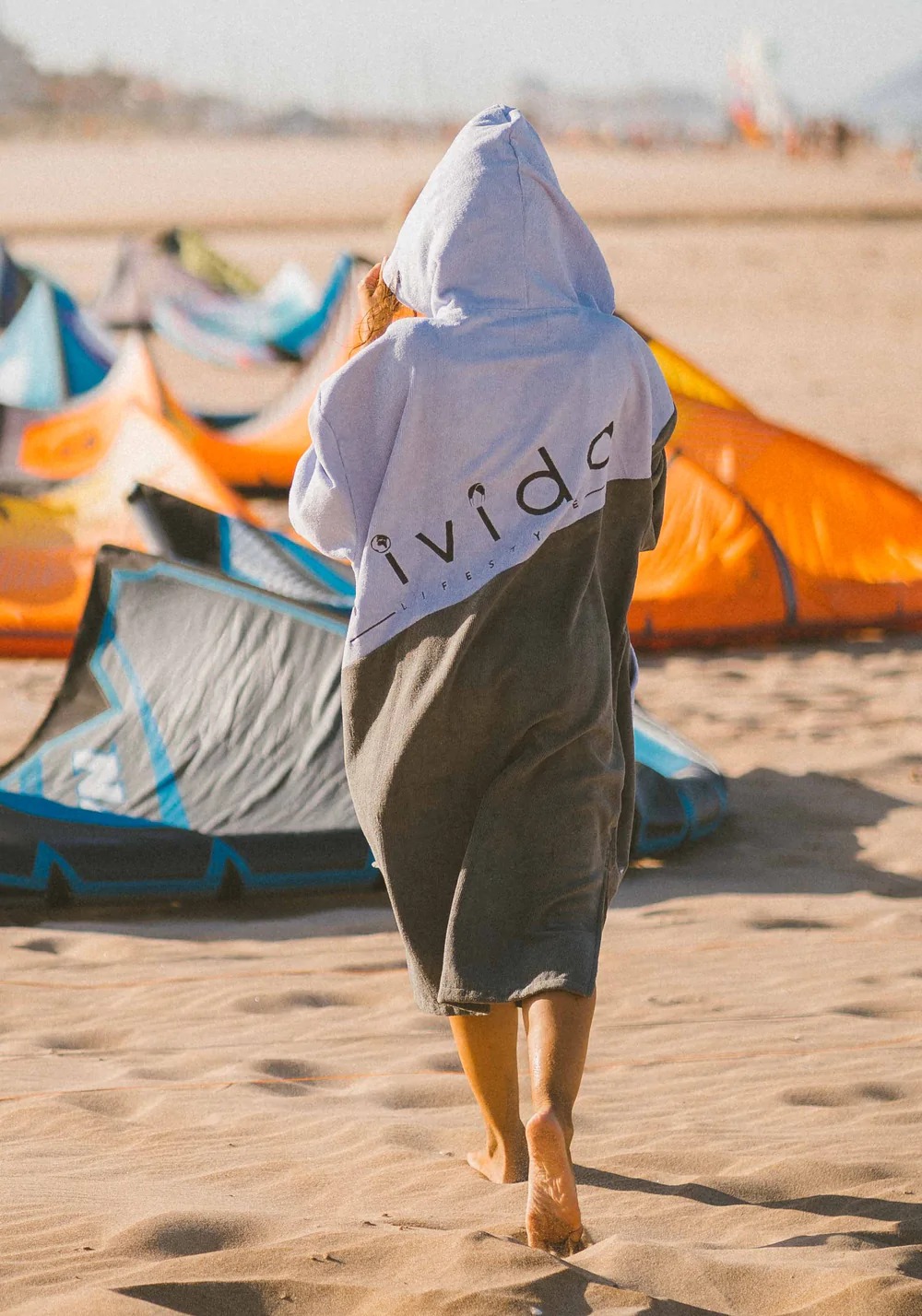 Changing Poncho
A surfer gift for that person who always needs to be utra-organised (or maybe… needs to learn to be organised?).
Take all the gushing we just did about changing ponchos and times that by three — that's what this changing combo gift pack is equal to! With a poncho, a changing mat, and a wetsuit hanger, it's got all you need for your surfer pal to change from their clothes into their wetsuit (and vice versa) with their dignity in tact and their dangly dudes (or lady boobs) safely out of the public eye. Plus it comes ready-packed in gift format. Tooooo easy.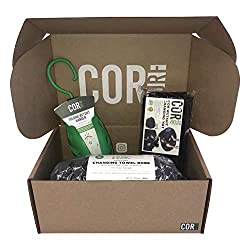 Changing Combo Gift Pack
An awesome gift for the surfer who's always looking to up their skills. Balance boards are loads of fun to play around with at home and work as a nice little trainer for those days when the beach just ain't in reach (rhyming whuuuuut!). This is a brilliant surfer gift for kids as well as adults, experienced surfers and beginners alike — and a simple and thoughtful way of showing the surfer in your life that you massively support their passion.
Pssst: one of our Extreme Nomads community members wrote a super helpful review on balance boards – from the perspective of a board sports connoisseur. Check it out!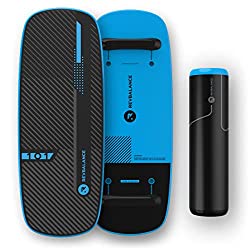 Balance Board 
If your surfer friend/partner/relative doesn't already have a decent dry bag in their life, this gift will be a game changer for them (and a really budget-friendly one for you, too). 
They'll be able to keep their wetsuit/damp towels separate from the rest of their non-waterproof gear when leaving the beach. They'll finally be able to take their essentials with them if they go for a stand-up paddle session. And you guys — this is 100% my favourite thing about our own dry bag — you can fill it up with ice and use it as a drinks cooler. Mind…. BLOWN.
The small and simple ones from Earth Pak are a crowd fave because — not only are they perfect for surfers — they're ideal for any and all outdoor enthusiasts: hikers, kitesurfers, paddle boarders, sailors, and anglers. Though if you think something a little bigger would be a better fit, we love the 50-liter water-resistant duffel pack from Vivida Lifestyle — which can also be used as a travel rucksack (use the code EXTREMENOMADS at checkout to claim your 10% discount!)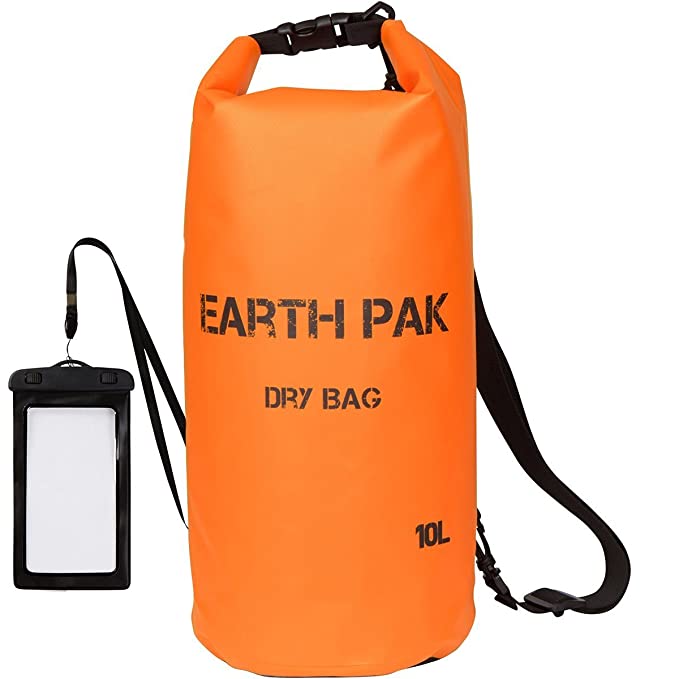 Dry Bag / Travel Bag
This surfboard chopping board is such a fab surfer's gift for someone who enjoys cooking (or umm, just eating); it's thoughtful, unusual, practical, and eco-friendly too. I always think bringing the surf vibes from the beach into the house makes for a happy atmosphere! 
This chopping board is an especially good surfing gift because it's versatile (unlike that god awful Hawaiian shirt your da brought home from his last trip to Maui). It's made from bamboo — one of the world's most sustainable resources — and would look lovely on a kitchen counter or as a platter for serving munchies at the table.
Pssst: looking for a bit of surf inspo? Check out our collection of travel inspired surfing quotes to stir your inner stoke!

Surfboard Chopping Board
Surf wax is a staple part of every surfer's arsenal. It makes a perfect stocking stuffer or cheap surfing gift if you're on a tight budget. It's also one of those wonderfully safe gifts — you know it'll be put to good use and appreciated! You can't go wrong with a block of Mr Zog's SexWax. Show your surfer buddy you're being extra thoughtful by choosing either cold water wax formula or warm water wax formula, depending on where they live and surf most frequently.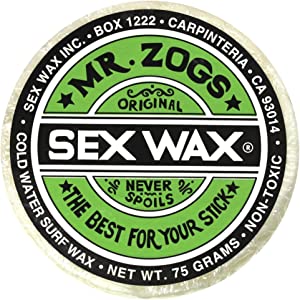 Board Wax
If you and/or your surfer mate are still using regular commercial sunscreen, you're doing it wrong. 'Dat sh*t is wrecking our reefs, bro! Not to mention the havoc it can cause on your skin, too. Instead, why not gift the surfer in your life a sweet little pot of eco-friendly, natural, reef-safe sunscreen — like this one from Raw Elements — and show 'em you care about them as much as you do Mama Nature.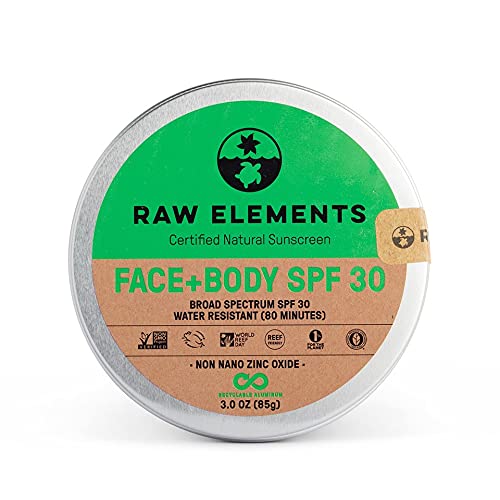 Reef Friendly Sunscreen
This is a little bit of an unconventional surfer's gift, but one that anyone who spends loads of time outdoors and on the beach will appreciate. Think about your surfer pal; are they good at answering their phone? If they're anything like me, it's dead more often than it's charged.
A heavy-duty portable charger is a terrific gift idea. It'll make a good stocking stuffer for any outdoor lover and a super useful addition to every surfer's gear bag. We're fans of this 30000mAh battery pack from Bonai because it's got massive battery capacity, 4 charging ports, a flashlight, and charges devices lightning fast.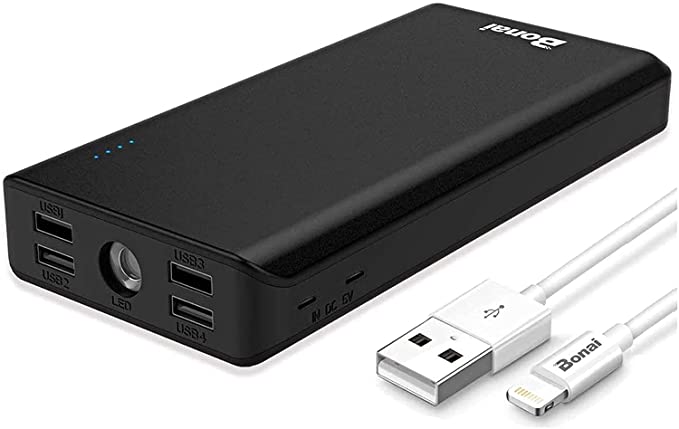 Portable Charger
Even though this is one of the cheapest surfer gifts on this list, this is probably the one that I'd be most stoked on if it turned up under my Christmas tree. Salt & Silver: Travel, Surf and Cook is equal parts travel reports, storytelling, surf photography, and cookbook. So basically all the good things, all of them.
Over 320 pages, the book chronicles the story of Johannes Riffelmacher and Thomas Kosikowski as they travel through South & Central America on an epic surf odyssey, with tales — and local recipes — from legendary surf spots in Cuba, Mexico, Chile, Panama, Peru, and beyond. Grab the hardback version if you truly wish to impress.
Pssst: like the idea of gifting a book? Check out our shortlist of our favourite surfing books of all time.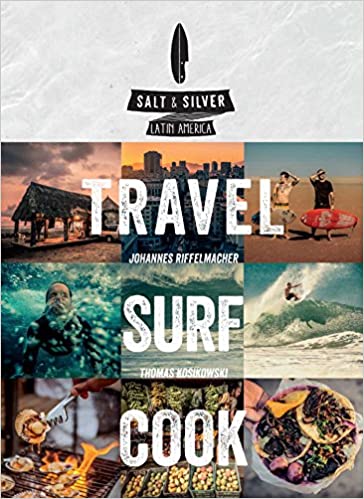 Surf & Travel-Inspired Cookbook
A clever twist on the traditional gift of socks from your mam at Christmas time!
Cheap and cheerful — and also bound to be useful. Surfboard socks are a necessity for a lot of surfers when it comes to storing and transporting their boards. And even if they have one at home already, they can always use another one. 
Don't know what size your surfer friend's board is? No worries. The good news is that these socks by Ho Stevie! Will stretch to fit any board size — longboards, shortboards, all of 'em. They're also available in different colours and prints, so they make great gifts for a surfer no matter what their taste is.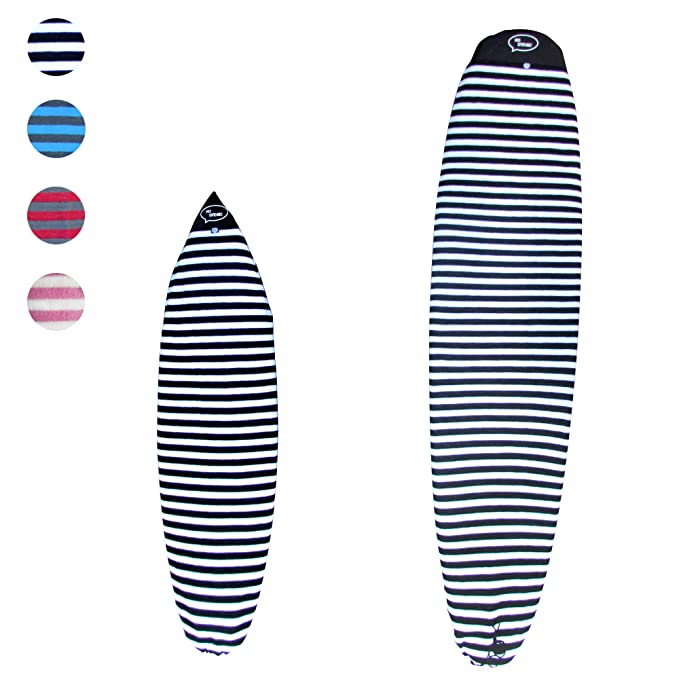 Surfboard Sock Cover
I have a bunch of these and I ADORE them. These beach blankets can be used for absolutely everything, which is why they make such a good surfer's gift.
Use them to hide when you're getting changed on the beach, as a blanket on the sand; throw it around your shoulders to warm up and dry off post-session; take 'em camping or adventuring; or bring the surf vibes home and use it as a throw on your sofa or bed.
They're lightweight, cotton, durable, and easy to clean. Plus there are so many patterns and colours to choose from (and ummm, I want them all).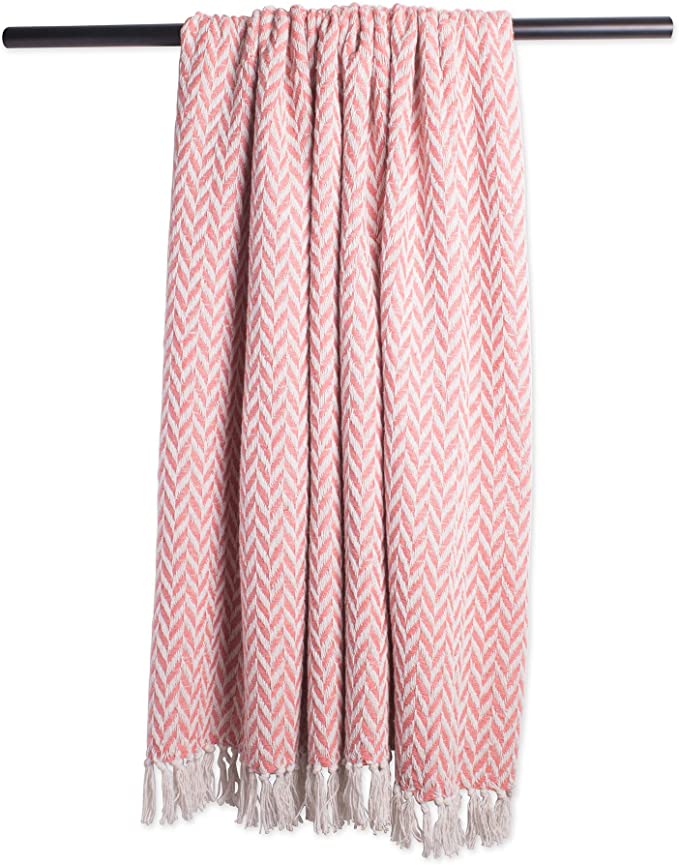 Beach Blanket
---
Still not sure which surfer's gift is the right one to get? Drop me a comment down there and tell me who you're buying for — I'll give you personalised advice! #ConfessionsOfAShopaholic