Are you all geared up and ready to hit the slopes? But there is one small piece of equipment that can make or break your ride: mittens!
Cold hands could ruin your entire day in the mountains. If you ever forgot home your gloves or mittens, you know how frustrating it feels not being able to enjoy the ride, even if the snow conditions are perfect!
Many snowboarders wear mittens instead of gloves because they can benefit from the greater warmth that mittens provide and don't need the extra dexterity to hold ski pole. Mittens keep your fingers together, generating and retaining more body heat.
You'll also find 3-finger hybrids (called "lobster mitts") that are a mix between snowboarding gloves and mittens. Joining your middle and index finger together and your ring and pinky fingers together, these are a great solution if you've found gloves aren't warm enough and mittens feel too clumsy.
Let's help you find the right mittens for you. The winter is coming soon!
Best Overall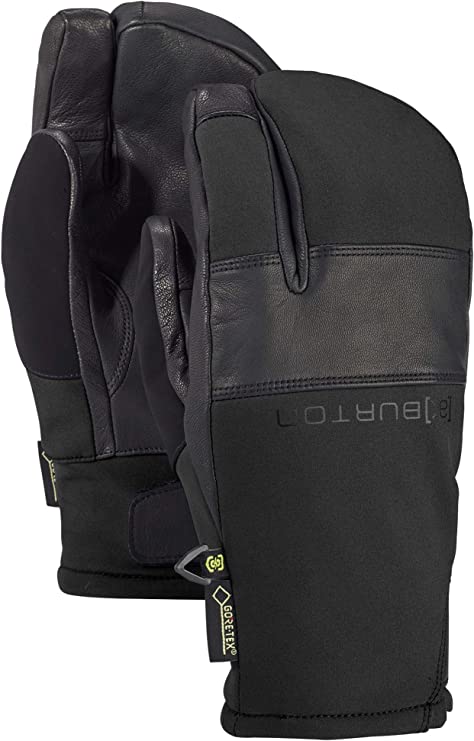 Burton AK GORE-TEX
Material:

GORE-TEX, Nylon

Insulation:

Synthetic
Affordable Luxury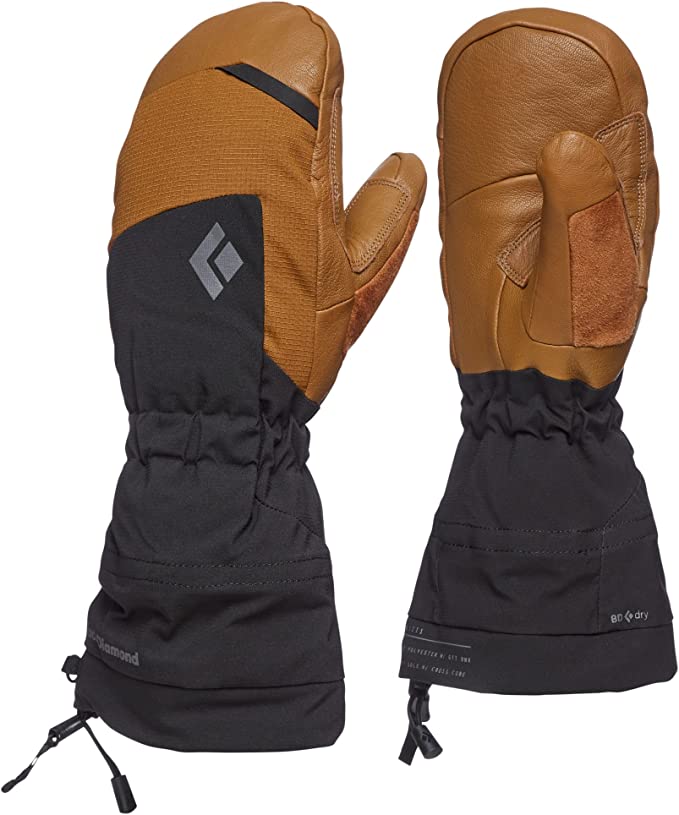 Black Diamond Mercury Mittens
Material:

Goatskin, Leather

Insulation:

PrimaLoft®
Best Versatility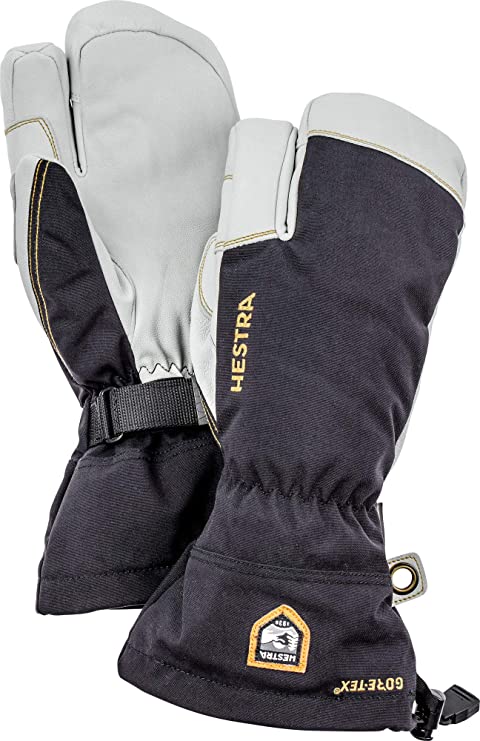 Hestra Army Mittens
Material:

GORE-TEX, Leather

Insulation:

Synthetic
Best on a Budget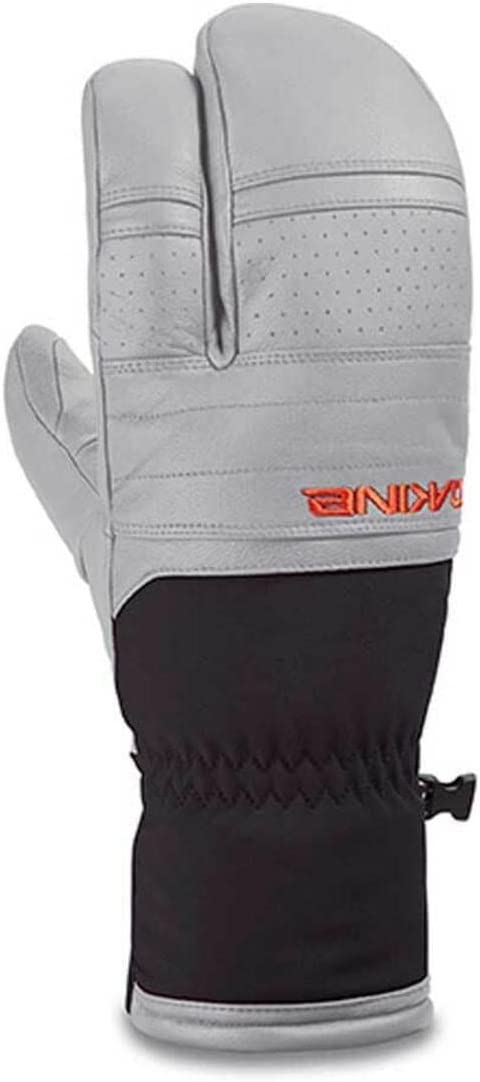 Dakine Baron GORE-TEX
Material:

Elastane, Goatskin, GORE-TEX

Insulation:

PrimaLoft®
Best Women's Mitts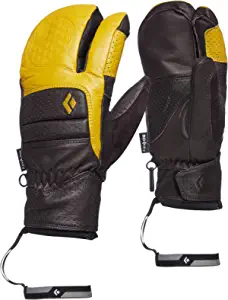 Black Diamond Spark
Material:

Goatskin

Insulation:

PrimaLoft®
Best Snowboarding Mittens – Top 5 Picks
This article includes reviews for some of the best snowboarding mittens on the market, to get you prepared no matter how cold the climate is.
You will find four different style mittens for men and one exquisite option for ladies. You can choose mittens from some of your favorite brands, like Burton, Dakine, Black Diamond, and Hestra.
Keep those hands warm in style with a fresh pair of mittens for your snowboard season.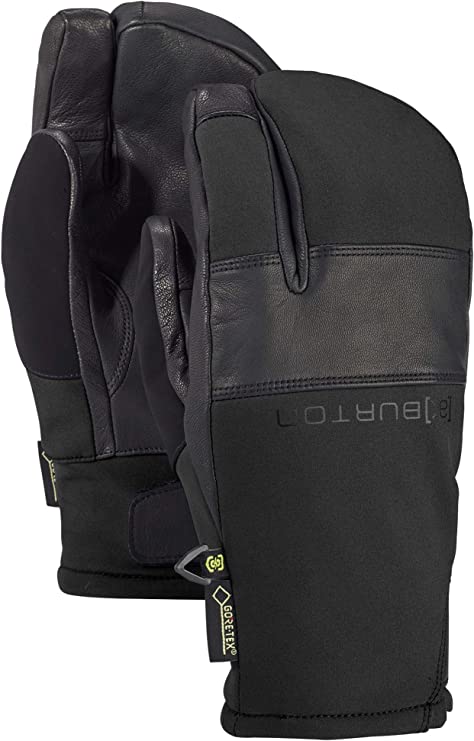 Burton Gore Tex Clutch Trigger Mitts are a kind of hybrid between gloves and mittens, combining the dexterity and functionality of a glove with the warmth of a mitten. These AK series mittens are touchscreen compatible and offer superior dexterity through Trigger Finger Construction.
The Ergonomic Pre-Curved Fit will keep your hands warm and free to move for no matter what kind of action you get into; add in Screen Grab® functionality for total operational control over touchscreen devices. The freedom and control you get with the index having its own sleeve make them ultra-dexterous when handling gear in the cold.
Their design integrates GORE-TEX membranes – an ultra-thin waterproof and breathable material – enhanced with Gore Active technology, which offers enduring weather protection and comfort.
The Thermacore™ Insulation and the microfiber lining keep your hands warmer when it's cold, and drier when you perspire. The leather palm & knuckles bring improved grip, breathability, and flexibility.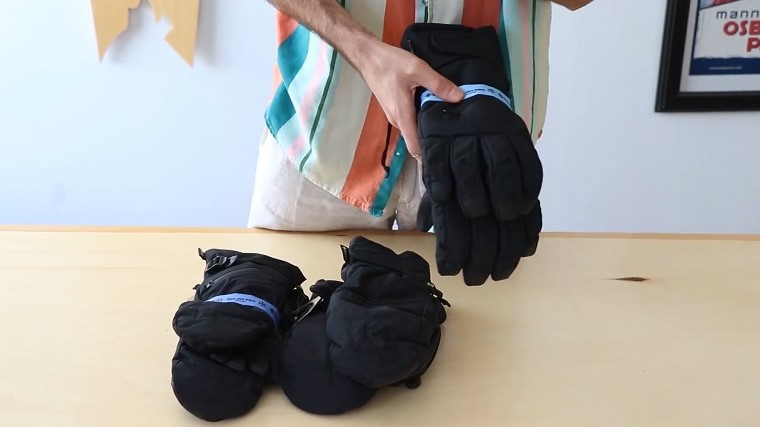 The cuffs on all Burton AK styles, including the ones for this mittens, are slightly longer to better protect your wrists from biting winds and blowing snow.
Keep in mind that these mittens fit a little more snug compared to other mittens, you might need to order one size up compared to your usual size for a proper fit. Their warmth is rated as "warmer", which means if you will be riding in extreme freezing conditions, you might need mittens with a higher warmth rating.
Burton offers a lifetime backed guarantee for AK GORE-TEX Clutch Trigger Mitts. It is a quality product, and it looks dope, too.
Features
Glove Warmth: Warmer
Material: GORE-TEX, Nylon, Polyester
Insulation: Synthetic
Cuff Length: Under the Cuff
Series: AK
Warranty: Limited lifetime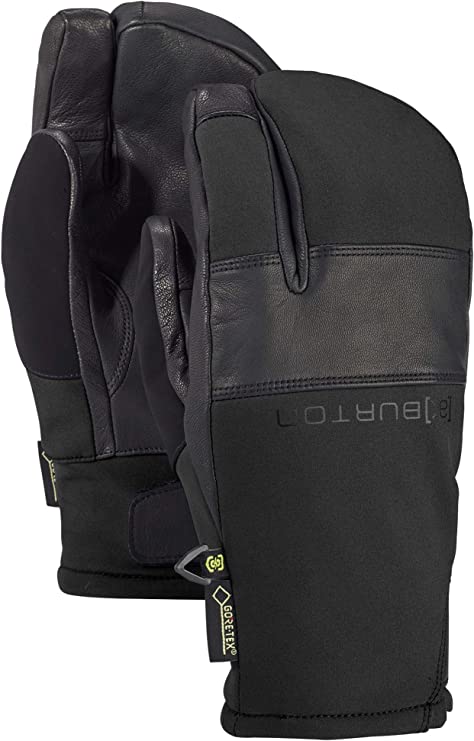 Burton AK GORE-TEX
The price of "Burton AK GORE-TEX " varies, so check the latest price at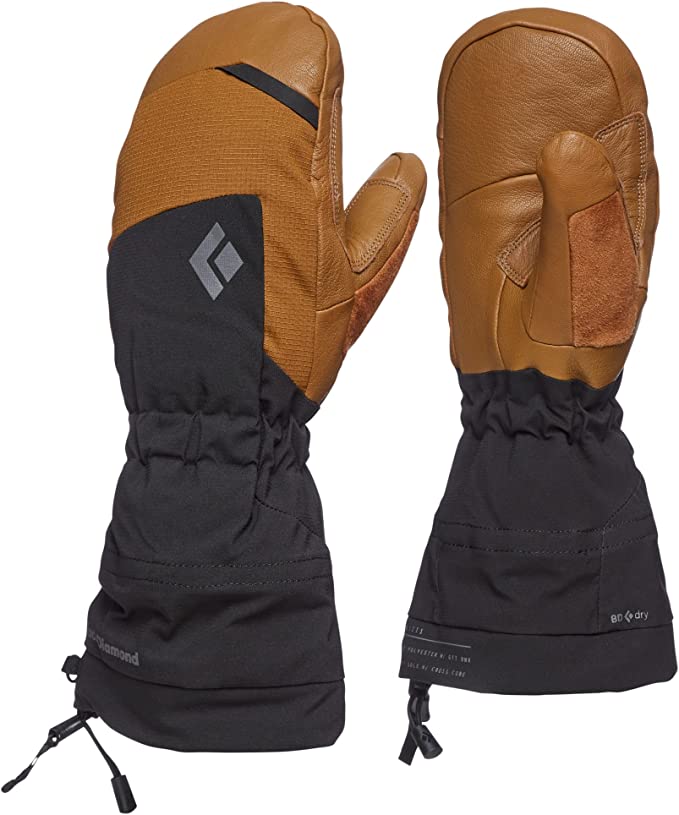 Black Diamond launches a four seasons solution, Black Diamond Mercury Mittens, which will make you ready to deal with anything the mountain throws at you.
The mittens check all the boxes for a solid all-season, all-mountain weapon: they have the highest rating for heat, warmest; the reinforced goat leather palm means waterproof durability, and the long gauntlet cuff will help you keep the moisture out.
These mittens are a high-quality product, using the latest technology materials: they have a removable liner filled with Primaloft Gold Cross Core which dries quickly, and insulates even when wet.
PrimaLoft® Gold Insulation, the benchmark in performance of all synthetic insulation, offers the best protection in extreme conditions. The mittens also include a waterproof membrane, DWR coated, which is a revolutionary water repellent finish that is superior in performance and durability.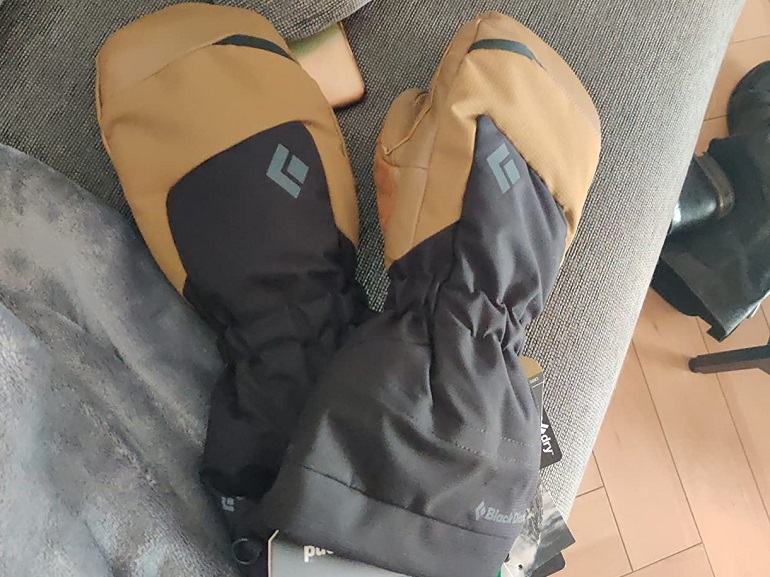 The shell material and the fleece lining are 100% recycled fabric, but keep in mind that this product can expose you to harmful chemicals, according to the Proposition 65 Warning for California Consumer. (included in the product description)
This model has a 1-year guarantee, and you can choose among two color options: Black and Dark Curry.
Black Diamond Mittens, a top-quality, performant, and yet affordable product, will make you thrive in extreme winter conditions.
Features
Glove Warmth: Warmest
Material: Goatskin, Leather
Insulation: PrimaLoft®
Cuff Length: Over the Cuff
Warranty: 1 Year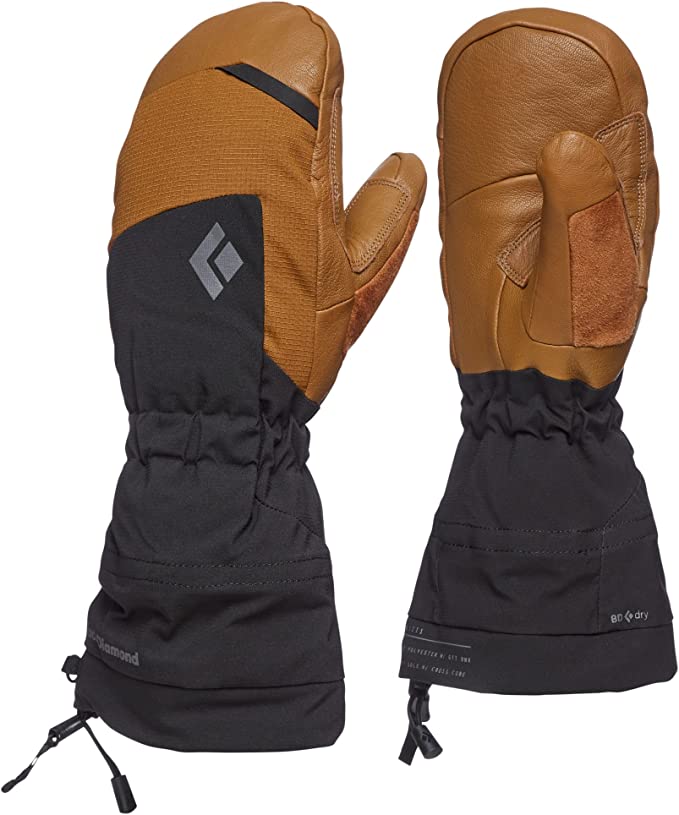 Black Diamond Mercury
The price of "Black Diamond Mercury" varies, so check the latest price at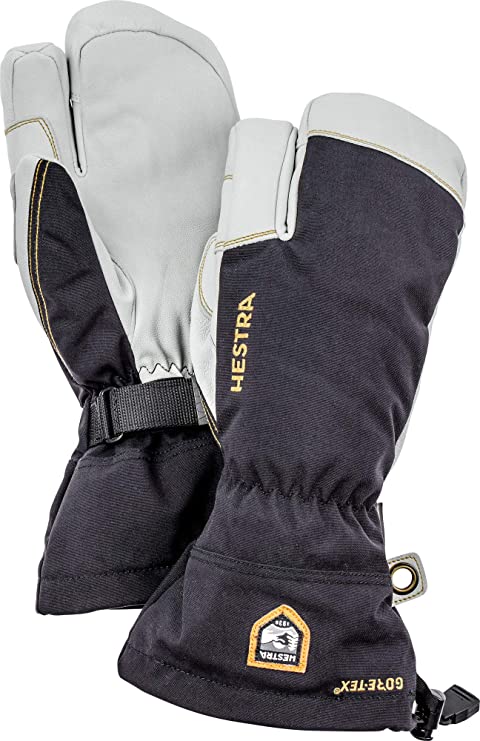 Hestra Army Leather Gore-Tex 3-Finger Mittens, it's an updated version of the legendary Heli gloves produced by the same manufacturer.
The new Hestra Army mittens keep the much appreciated goat-leather construction of the Heli gloves collection and score better on the waterproof qualities, due to the waterproof breathable protection of a gore-tex liner.
This thin membrane, wind and waterproof insert, releases excess heat and body moisture while preventing the penetration of any moisture from outside.
Besides the high-quality goat leather, the shell of the mittens is made of Triton Polyamide, a windproof, water-resistant, and breathable fabric. The mittens offer the warmest protection in extreme conditions and also very good dexterity, with the functional design of the 3-finger, having the index finger separate.
The design of the gauntlet is long, offering over-the-cuff protection. To seal the deal, you can use their Snow Lock option, which keeps snow on the outside and warmth on the inside.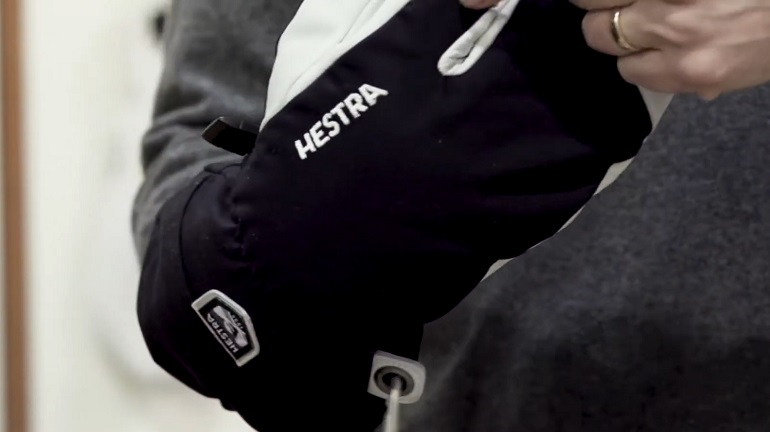 These mittens have attached a very practical detail: handcuffs, which is an elastic band that wraps around the wrist and attaches to the glove, acting as a safety line to prevent you from losing or misplacing your mittens.
After losing many pairs of gloves in the mountains, I consider it really important to use only mittens with this kind of safety system.
If you are looking for a reliable and highly performant pair of mittens, designed to keep your fingers warm, and comfortable during cold windy days on the slopes, Hestra Army Leather Gore-Tex 3-Finger Mitten is the best option for you!
Features
Glove Warmth: Warmest
Material: GORE-TEX, Leather, Polyester
Insulation: Synthetic
Cuff Length: Over the Cuff
Warranty: Limited Lifetime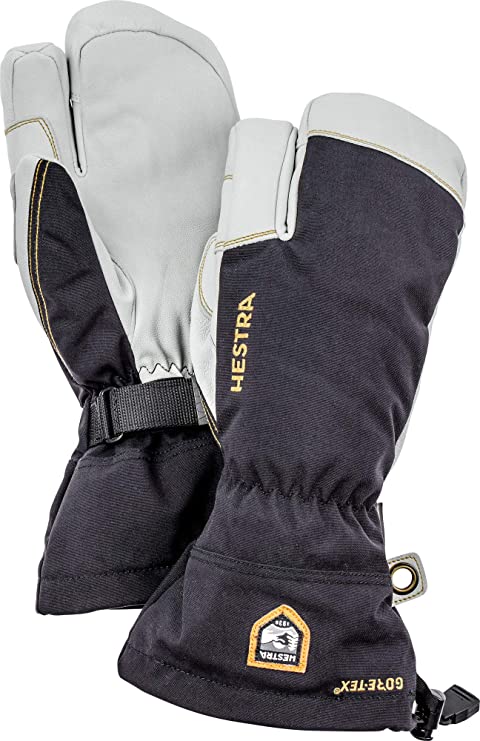 Hestra Army Leather Gore-Tex
The price of "Hestra Army Gore-Tex" varies, so check the latest price at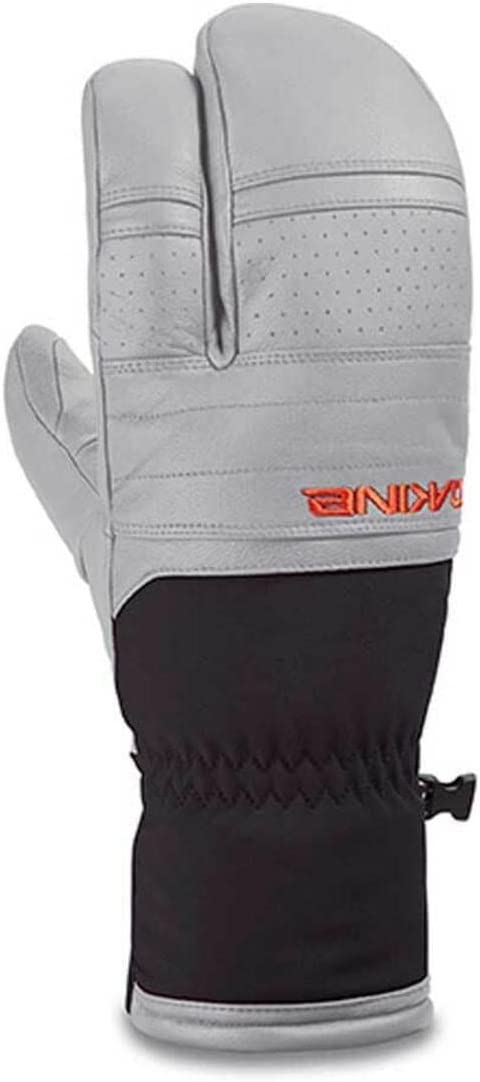 Dakine Baron GORE-TEX Trigger Mittens can be a cool addition to your gear. These snowboard gloves are appreciated not only for being stylish, but also for comfort, protection in cold weather, and high-quality materials.
Combining the legendary GORE-TEX waterproof and breathable membrane and ultra-fine microfiber PrimaLoft® insulation the result is a comfy, waterproof, and ultra-warm pair of mittens. The trigger finger design will allow you more dexterity with your most comfortable snowboard bindings, which means more freedom to explore the mountain playground.
The wool lining makes these mittens feel soft, without adding bulk or restricting dexterity. The goat leather infused with a DWR finish (a waterproofing agent) will make these gloves more durable.
They come with a lightweight leash, a practical detail if you don't want to risk losing them on the slopes.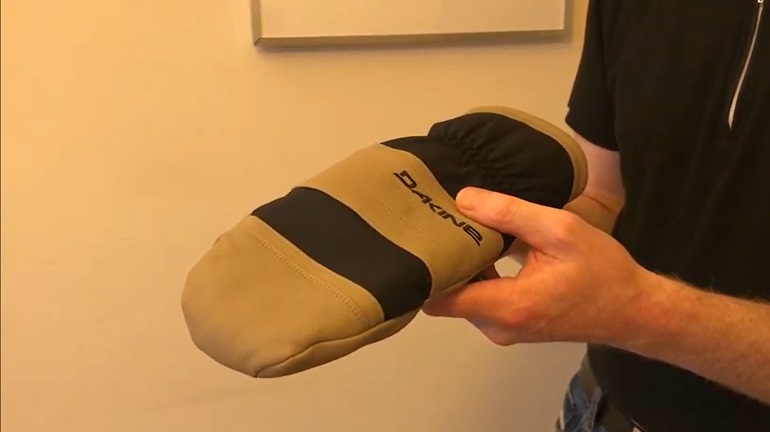 If you want a pair of mittens designed to keep your hands warm in the harshest conditions, with a great feel, super quality product at an affordable price, the Dakine Baron GORE-TEX Trigger Mittens are the option for you.
Features
Glove Warmth: Warmest
Material: Elastane, Goatskin, GORE-TEX, Nylon, Polyester, Wool
Insulation: PrimaLoft®
Cuff Length: Under the Cuff
Warranty: 2 Years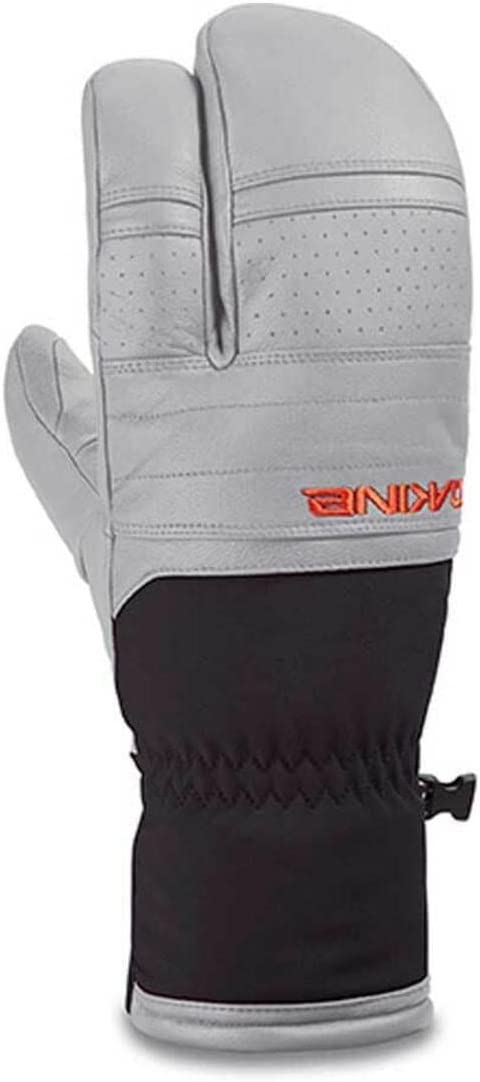 Dakine Baron GORE-TEX
The price of "Dakine Baron GORE-TEX" varies, so check the latest price at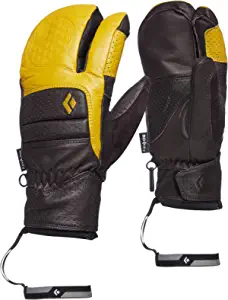 Ladies, last but not least, there is an amazing women's mittens option: Black Diamond Spark Angel Finger Mitts.
These mittens, endorsed by Angel Collinson, Black Diamond's pro model, and former elite ski racer, are meant to be your best companion for windy and cold days in the mountains.
Black Diamond put a lot of thought into the design of these mittens, resulting in a full goat leather, high quality, durable and waterproof product.
Black Diamond Spark Angel Finger Mitts are super warm, due to PrimaLoft® insulation, the most performant of all synthetic insulation, which dries quickly, and insulates even when wet. The fleece lining is super soft and comfortable.
You love the warmth of the mittens, but you don't like restricting your dexterity? With Black Diamond Spark Angel Finger Mitts, you won't have to compromise when it comes to functionality: they have a trigger finger design, which will allow you to have the dexterity of a glove.
These mittens have a true mitten design for your middle, ring, and pinky finger without the separators, Having your thumb and pointer finger free will allow you more freedom to bulk your boots, adjust your bindings, or just eat a waffle.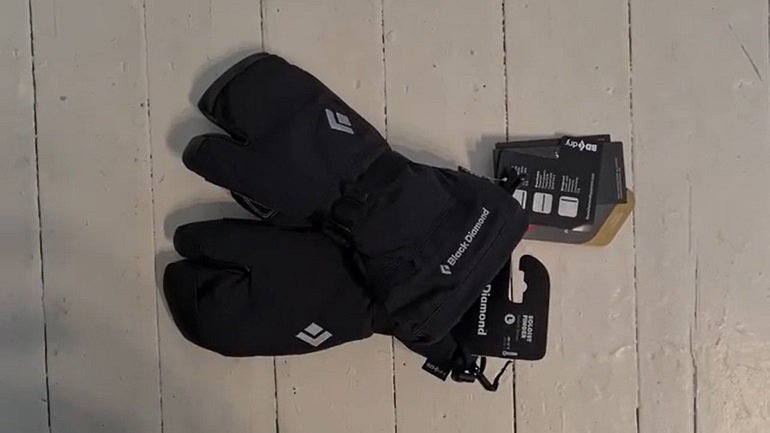 The wrist strap is super nice, and you can even take it off if you don't want it. But why wouldn't you want to have a safety system against losing these gorgeous mittens?
The cuff adjusts for a secure fit, the sizing is accurate, and you'll get a lifetime guarantee for this product.
Keep in mind that this product can expose you to harmful chemicals, according to the Proposition 65 Warning for California Consumers. (included in the product description)
These high-quality and affordable mittens will keep you on the top of your game while riding in harsh, cold conditions. And they look dope too, so it's an easy choice for us!
Finding the right pair of mittens is key in being comfortable and ready to enjoy the ride on the mountains. You won't have to worry about cold fingers.
Features
Glove Warmth: Warmer
Material: Goatskin
Insulation: PrimaLoft®
Cuff Length: Under the Cuff
Warranty: Limited Lifetime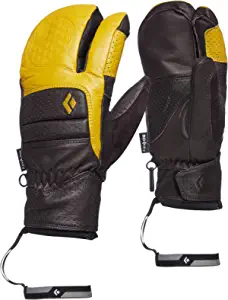 Black Diamond Spark Angel
The price of "Black Diamond Spark Angel" varies, so check the latest price at
Choosing the Right Snowboarding Mittens
Let's review the most important criteria to consider when choosing the right snowboarding mittens for you:
Size and Fit
It is important that the mittens fit you properly. A proper fit is a key to your hands staying warm and maintaining your dexterity.
Mittens that are too big won't keep your hands warm and can make it difficult to operate zippers and adjust your bindings. When they're too small, they will restrict movement and likely leave skin exposed at your wrists.
For the best performance, a proper fitting mitten should fit snugly and allow enough room at the end of outstretched fingers for you to pinch about a quarter of an inch of fabric. When you make a fist, the fit shouldn't be so tight that it constricts your fingers from curving fully.
Manufacturers use different sizing systems to measure hand wear, normally measuring the circumference around the widest part of the hand in inches or centimeters. So consult their sizing chart before buying if you can't try on the mitten.
To get your size, wrap a soft tape measure around the widest point of your hand (typically right behind the knuckles) and match it to the manufacturer's corresponding range. If you wind up in between sizes, it's best to go up to avoid pinch points and being overly tight (which compromises both comfort and warmth).
Warmth
Before choosing a pair of mittens for winter sports, assess your personal needs about the amount of warmth you will need.
If you are riding in warmer conditions, you'll probably want mittens that aren't too warm but have good waterproofing. If you are snowboarding in colder conditions, you'll need warm mittens.
Mitts' warmth is dictated by the type of shell material, the type and amount of insulation, and how waterproof and breathable a glove's membrane is.
To simplify your choice, most manufacturers use a warmth index: mittens are rated from 1 – 5 based on the amount of insulation and lining materials. Styles with a warmth rating of 1 are designed for warmer weather conditions or riders who require less insulation.
At the other end of the spectrum, mittens with a rating of 5 are the warmest styles for the harshest conditions, and for those who need maximum warmth. This warmth rating is included in the product description, making it easy for you to find the best mittens for your personal preferences.
Material
Mittens are produced with two material types: synthetic and leather. Many mitts use both materials, playing to their respective strengths. Knowing what each material is best for will help you find the ideal pair of mittens for you.
Synthetics
Most snowboard mittens use a synthetic nylon shell, with a waterproof gore-tex membrane incorporated between the exterior and insulation. Because of this, synthetic mittens offer the highest levels of waterproofing.
Usually, these fabrics are combined with leather or synthetic protective materials in high abrasion areas like the palms and fingers.
Leather
Leather snowboard mitts are durable and extremely comfortable. They have a much more natural feel and are usually more flexible and dexterous than a comparable synthetic. Leather is normally cowhide or goatskin and is naturally water-resistant.
The downside of leather mittens is moisture protection. Indeed, the leather is water resistant and can withstand light-to-moderate moisture, but eventually, it will soak through in wet conditions.
With a combination of treated leather (leather that has had grease, wax, or resin added to it) and a microporous membrane, leather mittens can be waterproof, windproof, and warm. When maintained properly with leather waterproofing treatments, these gloves can last for years.
Types of Insulation
Finding a snowboard mitten with the proper insulation is very important. Properly insulated gloves provide superior warmth and breathability, without restricting movement or compromising fit. The conditions and temperatures you ride in as well as how warm or cold your hands run will determine how much insulation you require,
There are a few basic insulation types commonly used in mittens:
Down:
best for snowboarding in cold, dry climates
Down is nature's best insulator, especially appreciated for being light, easy to compress, long-lasting, and breathable. Down's insulating qualities are hard to beat in cold and dry conditions, but its advantages are reduced when wet, and it can be slow to dry.
Because down loses its ability to insulate well when it gets wet, it is not used in gloves and mittens as frequently as synthetic insulation. When it is used, it's typically protected by a waterproof shell that helps keep it dry.
Synthetic:
best for snowboarding in damp climates
Synthetic insulation is less expensive than down, it insulates when wet and dries a lot faster
The downsides of synthetic insulation are that it offers a little less warmth for its weight, it's a bit bulkier than down, and its insulating power gets reduced each time it is compressed.
There are 2 types of synthetic insulation:
Primaloft:
best in wet conditions
It uses a patented synthetic microfiber insulation material to help the body retain warmth and conserve energy. Primaloft® insulation is breathable, compressible, and water-resistant.
Thinsulate™:
best when dexterity is a priority.
Made of unique ultra-thin microfibers, Thinsulate™ insulation provides excellent insulating properties with less bulk
Waterproofness
Waterproofing is another essential factor in choosing the best snowboard mittens for you. This is important for snowboarders, because our hands come in contact with snow quite a lot, for adjusting the bindings or the helmet strap.
Most mittens designed for snowboarding include a waterproof, breathable barrier to prevent moisture from snow and rain from getting in while allowing water vapor from sweat to escape.
The barrier can be in the form of a membrane that is laminated to the fabric, an insert that is placed between the outer shell and the insulation, or a coating that is applied to the fabric.
Gore-Tex® technology is frequently used in snowboard mittens because of the high level of waterproof, breathable protection it offers. A waterproof mitt is also 100% windproof.
Most synthetic gloves feature a waterproof membrane, while leather gloves are inherently water repellant (with routine reapplication of a waterproofing spray or wax). But in wet conditions and without a recent waterproofing treatment, leather gloves can become completely soaked, resulting in cold, heavy, and uncomfortable hands
For this reason, our recommendation for snowboarders is to stick with synthetic mittens with a waterproof membrane.
Cuff Style
Even the most expensive waterproof mittens can get wet. Your main concern should be to keep snow from getting inside your mittens and jacket.
The style of your top snowboard jacket may be a factor in determining which cuff length will work best – some styles are designed to be worn under your cuff, while others are meant to go over:
Over the Cuff:
best for deep powder, cold and wet conditions, recommended for beginners
Longer, gauntlet-style gloves or mittens extend beyond the wrist, covering the cuff of your snowboard jacket and offering more protection against snow creeping in. Their downside is they offer slightly less range of movement in your wrist with more material in the way.
Under the Cuff:
best for experienced riders and milder conditions
Shorter, under cuff mittens tuck into your snowboard jacket sleeves. They don't offer quite as much warmth as a longer cuff design, but their advantage is they offer greater mobility and ventilation.
Snowboard and ski mittens manufacturers include cuff style in the product description and you can choose according to your personal preferences.
Snowboard Mittens' Additional Features
Here are some mitten features that can add comfort to your ride:
Touchscreen Compatibility
Some mittens come with touchscreen-compatible liners so that you can use your phone, snap photos and videos without exposing your hands to freezing temperatures.
Wrist and Cuff Closure System
This system closes around your wrist to keep the gloves securely on your hands for sealing out moisture and cold air in for the most extreme conditions. It is a very effective system, especially if you like riding through the deep powder.
Zippered Pockets
You can use it for the ski pass, lip balm, or disposable hand warmer. The opening can be used as ventilation when temperatures increase.
Wrist Loops
These are strings that attach to your wrists, so your mittens can't go far if you drop them, is a safety system against losing them on the slopes.
Nose Wipes
Ultrasuede or other soft, absorbent material on the outer surface of the thumb to wipe your nose with. the fabric helps to avoid irritation that you might get from doing the same thing with tough shell fabric.
Conclusion
Don't get overwhelmed by too many technicalities when choosing the best snowboard mittens for you. It's important to simplify your decision and establish how are you going to use the mittens.
Narrow down to the most important criteria: what type of climate and snow conditions you will be riding most, your activity and riding level, and how cold or warm your hands are usually.
It would be great if you have the possibility to try on different snowboard mittens before buying them because, in the end, they should fit you like a glove.
Choose wisely and get ready for the next amazing snowboarding season!
Stay wild, but at the same time, stay warm and don't forget to have fun!
Enjoy the ride!