26 years ago, Arbor brand started it off with this board.
Element successfully followed the trends and technologically adapted to them and modern boards. It remained one of the most consistent success stories in the history of snowboarding.
Arbor made this snowboard available both in System Camber and System Rocker versions, to satisfy several tastes in terms of terrain and riding style.
It is one versatile all-mountain snowboard!
Surely, many riders have enjoyed using this classical board over the years. I would dare to say 'many riders were lucky enough to use this classical board over the years'.
Intrigued? Continue reading this review; I'll go on in more detail.

Arbor Element Camber
The price of "Arbor Element Camber " varies, so check the latest price at
General Thoughts about Arbor Element Camber Snowboard
Let's talk strictly about Element Camber now. The tip-to-tail camber, with lifted contact points at the end, guarantees a smooth ride.
The materials used are high quality. As much as possible, they are natural, and the work is manually done. You pay the price but enjoy the benefits.
The System of Arbor Element Camber snowboard encompasses two technologies: Grip Tech and Parabolic Profiling.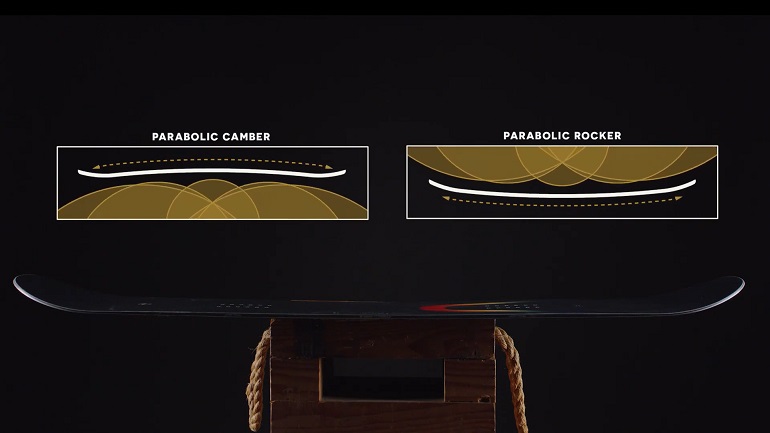 Grip Tech moves a board's primary interface with the snow underfoot, allowing the creation of snowboards that don't lose performance. The rides are consequently not that grabby.
The Parabolic Profiling in Camber boards guarantees that the outside contact points do not dig too far into the snow, leading to fast rides.
While the speed can be so and so, the board does a great job at turn initiation.
Albeit labeled 'all-mountain', riding in powder can be a difficult task. The rider should be comfortable floating.
Element Camber is great for all those who like to jump and ride switch.
Another plus? This board is pretty forgiving, and catching an edge is pretty hard. Yes, it also depends on the snowboard bindings used, the stance, and even the weight of the rider. No recipe is perfect, but you can get pretty close to the ideal one.
Who Is the Ideal Rider for Arbor Element Camber?
Let's turn it around. We've got the snowboard before us.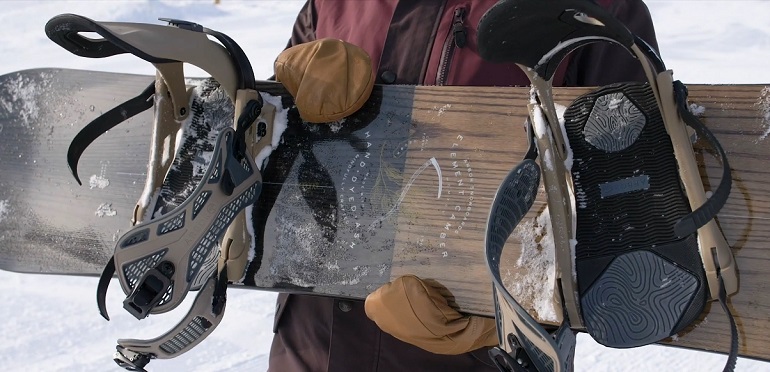 So, who is the ideal rider based on this Arbor Element Camber review?
It is not a beginner, not even a low intermediate rider, but a solid intermediate through advanced.
He or she loves to ride more aggressively, enjoys colder days over pow days, and is a winter sports resort/snowpark enthusiast.
Is that you?
Congratulations, then! We've got a match!
And you've got the right snowboarding gear.
Demo Details, Arbor Element Camber
How did Arbor Element Camber do?
Read on for the facts* about the demo and, of course, the finds**!
*All the elements were based on my height, weight, and usually ride stance.
**The following review is designed to compare the features of the Arbor Element Camber snowboard and recommend the gear (or not) for performance under certain conditions.
Snowboard: Unisex Arbor Element Camber 21/22
Size: 153
Date: 08-03-2022
Conditions: Afternoon resort ride, perfect visibility, medium-hard snow, uneven terrain in places
Powder off-piste
Rider boot size: 8.5
Stance: +15/-15, goofy
Rider height: 5'5
Rider weight: 154 lbs
Speed
You'd think a Camber board was quicker on medium-hard snow. Well, it isn't, but the speed is still great for a lot of riding fun.
There would be higher speed on hard snow, maybe icy snow. These are not the best conditions for Element Camber, but you can give it a go.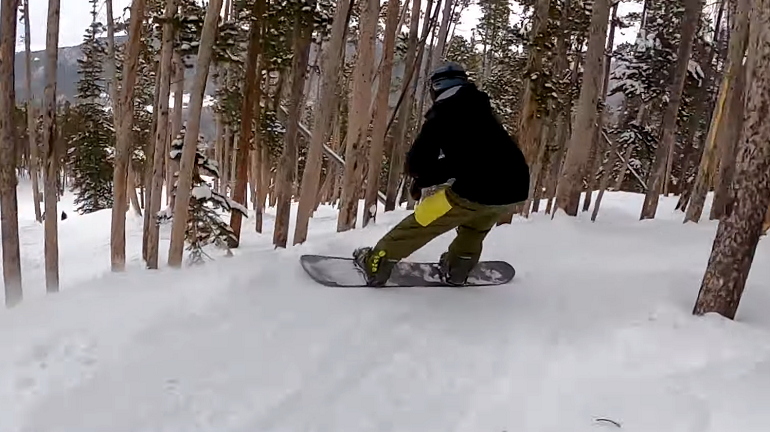 This directional twin is suited for mountain freestyle snowboarding in winter sports resorts. So, no backcountry or off-piste, but a controlled environment. The park also goes.
The Camber does allow more contact with the snow, but the board is quite forgiving.
Flex
Arbor's flex rating on its website is 6. Medium.
In general, freestyle riders love Camber boards for their higher degree of control and the snappy flex for more precise maneuvers. The ride is rather smooth and not snappy.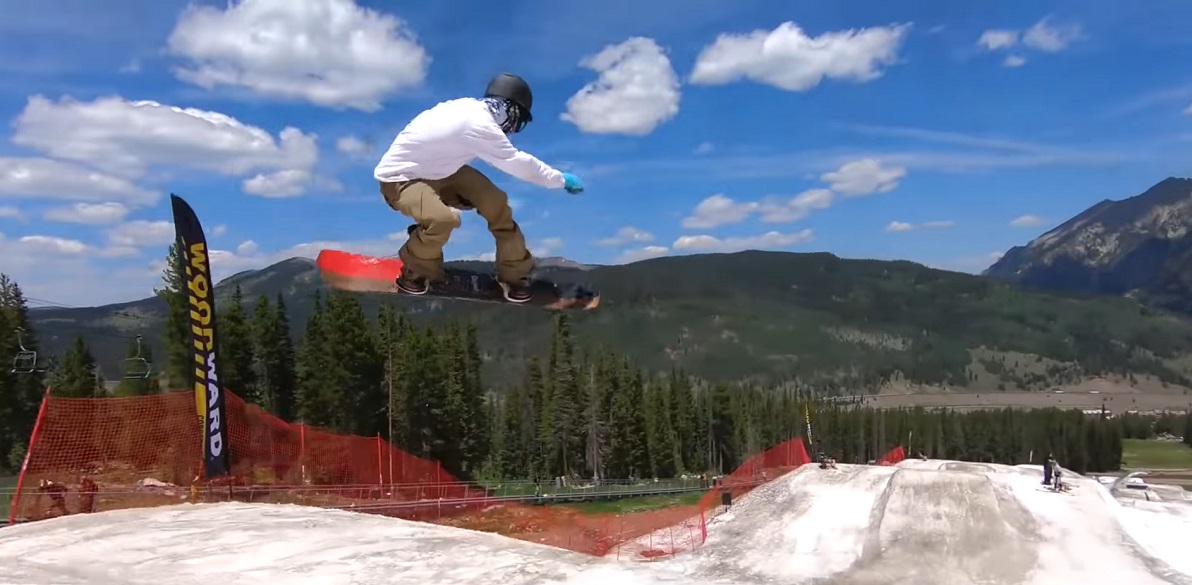 However, in the case of this specific board, the differences between the nose and the tail are very subtle.
The energy released when the board is depressed or flexed, snapping back to its initial shape, is useful for holding an edge.
It simply feels good coming down the slope.
Powder Riding
I love riding best powder boards more than anything else on the slope. Each snowboarding season, I am eagerly waiting for those powder days.
Even though I like going to bed late and waking up early is not always an option, I do it for the powder.
Lately, I've been riding in the afternoon. Especially at the end of the snowboarding season, there is the risk of slush and soft snow in this part of the day.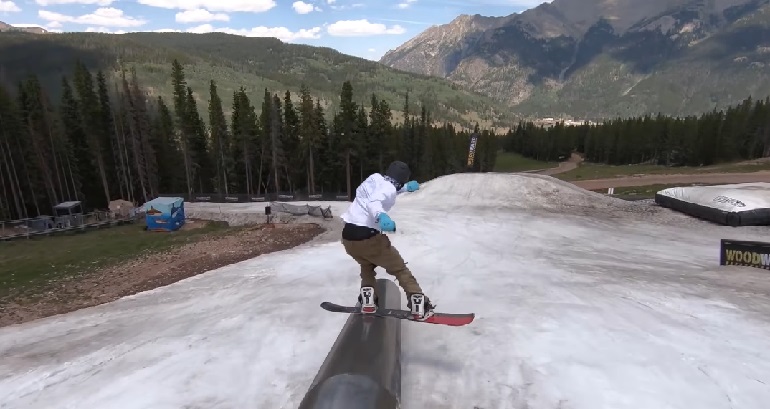 At the beginning of March, I was happy to find powder off-piste, in the afternoon.
The surprise came from Arbor Element Camber. It did well for a Camber board.
Going around trees and finding my way through narrow corridors were also strong points.
I wouldn't give it a 4 out of 5, like its manufacturer claims, but the ride was smooth.
The slightly longer nose than the tail allows a bit of float but not too much for a directional twin.
Carving & Turning
Camber enthusiasts know why they choose this snowboard shape. It's for aggressive carving and the ease of turning.
Not so much aggressiveness with Element Camber, rather quick turn initiation.
It does well with the bumps that may form, especially during the second half of the day spent at the resort (with no new snowflakes on the horizon).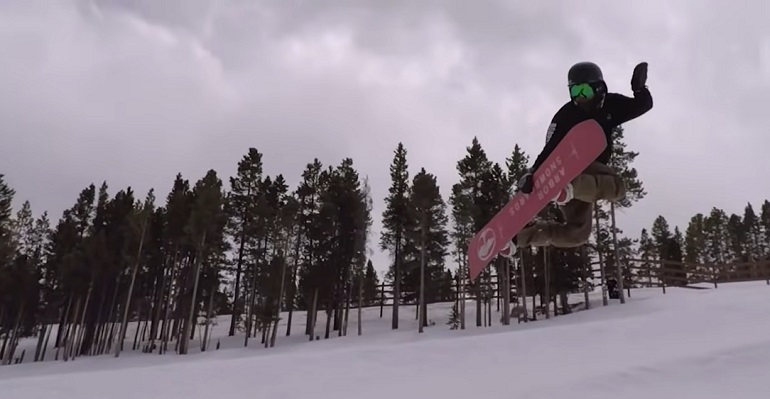 This snowboard is not for beginners, but it can be fun to use by intermediate and advanced riders.
Maneuverability at low speed is good. Moreover, it handles uneven terrain at low speeds elegantly!
Riding Switch
Those who love to ride switch will be thrilled.
Arbor Element Camber is a good snowboard to own by riders in both directions.
Jumps
Its forgiving nature makes it easy on landings, too.
The board is nice for jumps – lower and higher (medium: that's the sweet spot!), guaranteeing a fun day at the park or on slopes good for tricks.
It is the ultimate jibbing and pipe snowboard!
The Camber profile is good for jumps and can improve the edge hold, helping with stability and performance at high speed.
Butterability
Surprisingly, this feature was not ranked as high as I would have thought.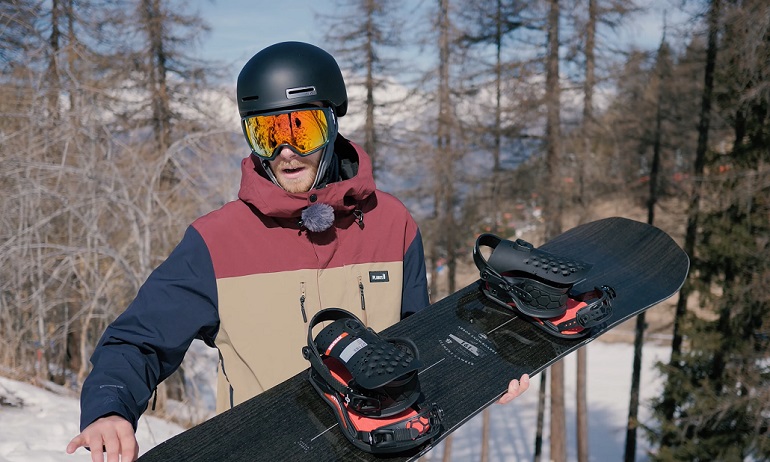 In the end, butterability is all about how well the bindings flex with the board when doing tricks and how much forgiveness there is on landing these tricks.
Verdict: Arbor Element Camber
Feature My Rating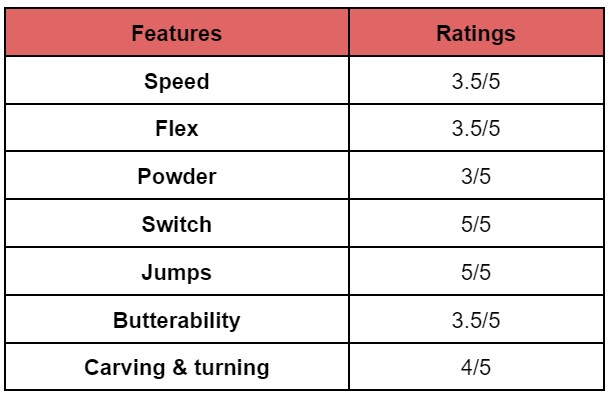 Final Words
All in all, Arbor Element Camber Snowboard is a solid board for advanced and intermediate riders who love jumps and occasionally uneven terrain.
As shown in this Arbor Element Camber review, they are willing to sacrifice powder days and high speed for adventures in the snowpark or resort.
Medium to hard snow is the best option for the flex rating of the snowboard.
Turn initiation will be fast, and smiles are guaranteed while carving.

Arbor Element Camber
The price of "Arbor Element Camber " varies, so check the latest price at
Catching an edge will not be an issue with this board, which is extremely forgiving.
You get high quality for the price paid. It is indeed a great board to ride all day long in the mountains without feeling tired. Grip Tech and Parabolic Profiling prove to be very useful technologies for all mountain snowboards ridden by me, Arbor Element Camber is the most predictable choice!