Floating on a mere deck can only do so much for you. Don't you want to unlock your abilities? Do you want to just cross the water or cross it like a champion?
Humans do not strive for belongingness, they fancy distinction. I'm sure you also desire individuality relative to other people.
Now picture a scenario for me, assume yourself on a paddleboard, making your way through the water, doing nothing but paddling only. Doesn't it seem like an aimless boring ride already? It sure does, not only to you but to others as well.
So, do not mind if any paddler pushes you aside because your existence is blocking the way.
Let's imagine a 180 to this view. Fancy yourself riding on a paddle board, fishing, filming, kayaking, paddling while taking risks with all the safety gear, and having a hell lot of fun. Isn't it enchanting?
Mark my words, people are down for goal-oriented humans. An aimless ride is not going to prove fruitful but a disaster instead.
To make your ride super fun for you, I have shortlisted some necessary paddle board accessories that can boost your paddle-boarding experience. Shall we unlock the gadgets?
Enjoy Favorite Beats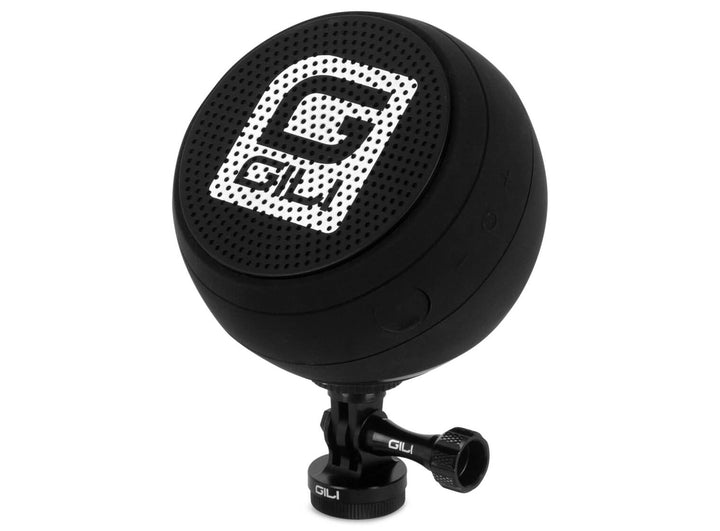 Waterproof Bluetooth
TECHNOLOGY:

Bluetooth, Dual Pairing
BATTERY CAPACITY: 8 Hours
Save Time & Energy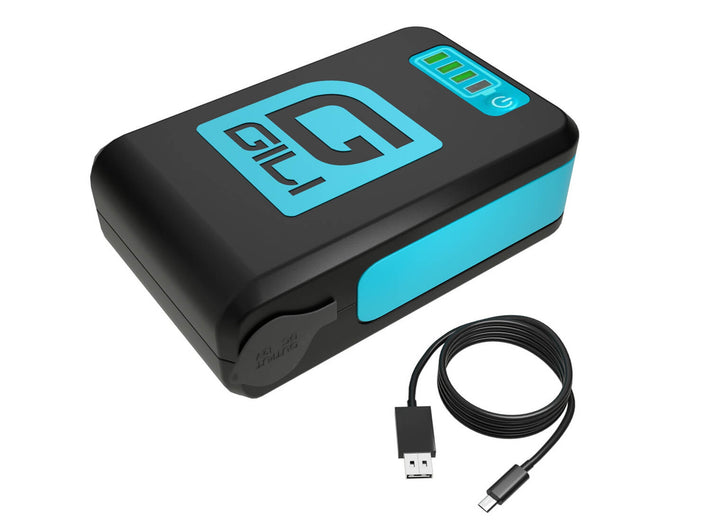 Portable Electric Pump
BATTERY CAPACITY: 4000mAh
USAGE CAPACITY: 2+ iSUPs
Safety First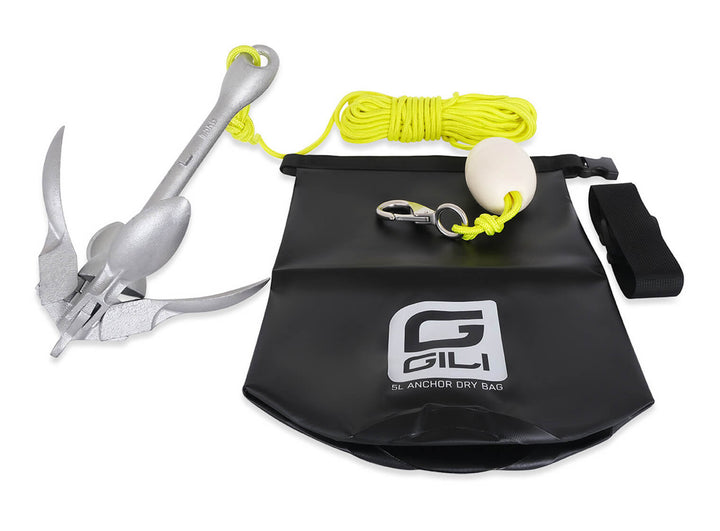 Paddle Board/Kayak Anchor
Item Weight: 3.5 Pounds
 Rope Size: 40 feet
Transportation Sorted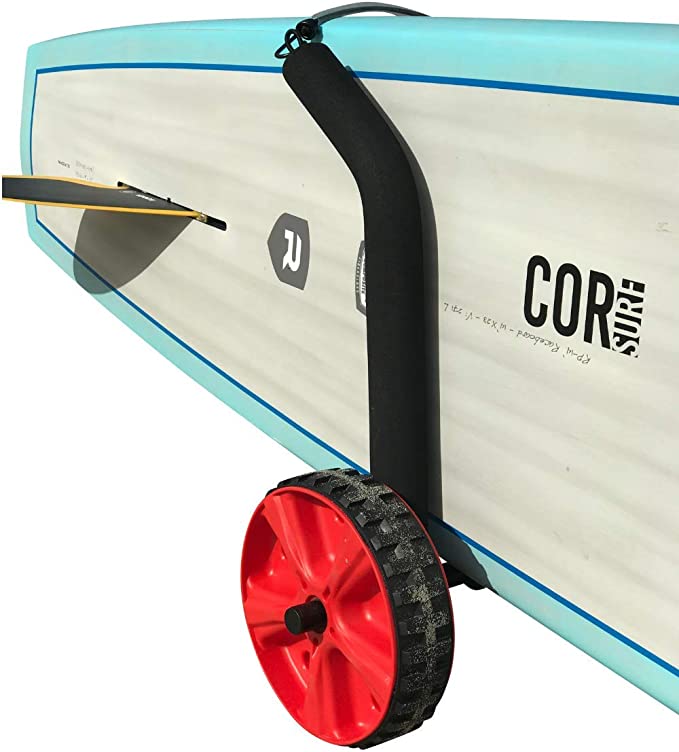 Paddle Board Cart
Material: Aluminum
Item Weight: 5.6 Pounds
Convenient Carrying
Paddle Board Carry Strap
Material: ploypropylene


Closure Type:

Drawstring

Great Storage Choice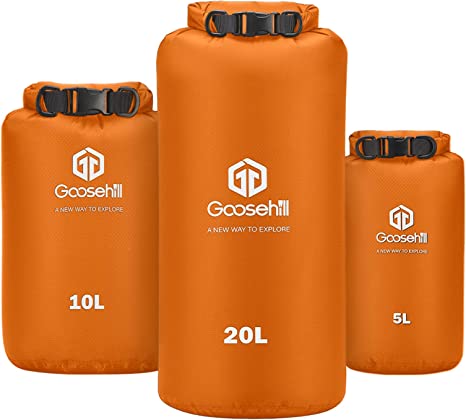 Dry bag
Material: 70D Nylon 

Closure Type:

Hook & Loop
True Comfort in the Water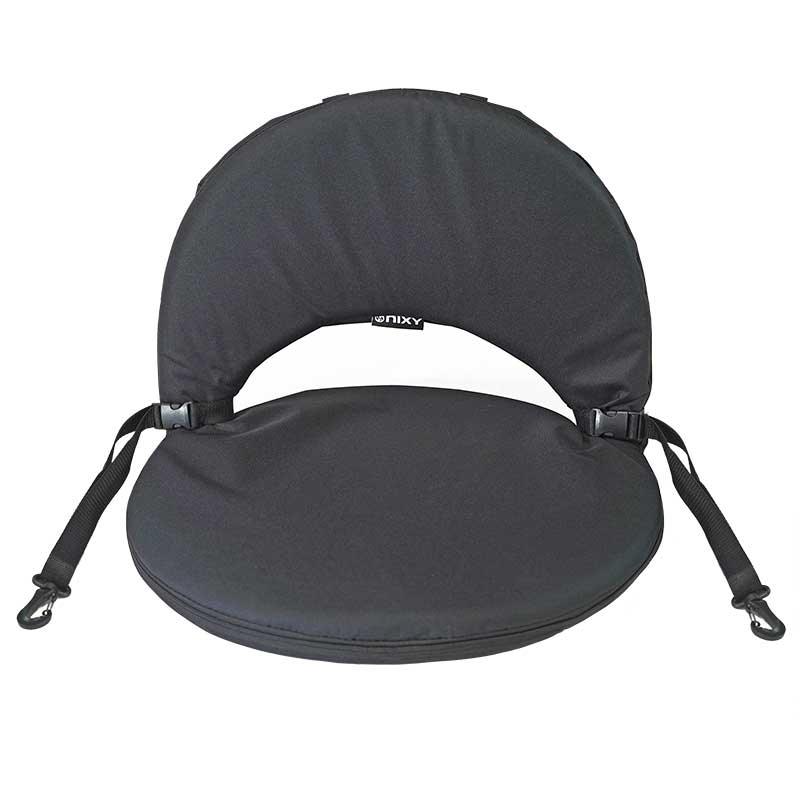 Paddle board seat
Item Weight: 4.37 Pounds
Material: PVC
Great for Organizing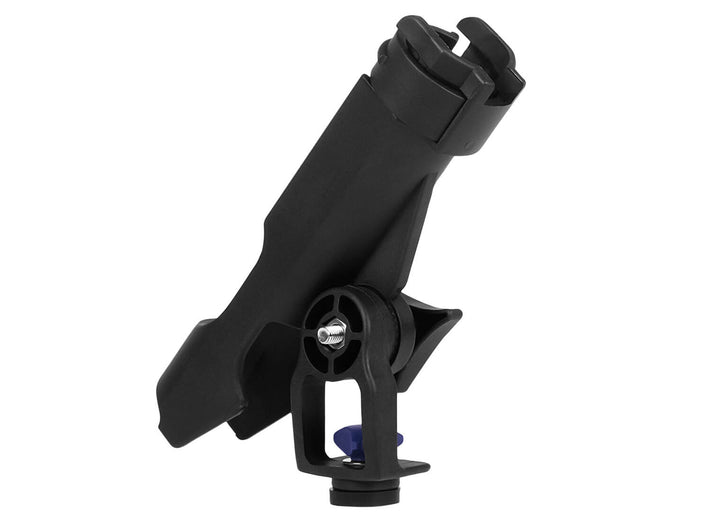 Fishing Rod Holder
Color: Multiple
Item Weight: 4 Pounds
For Self-Protection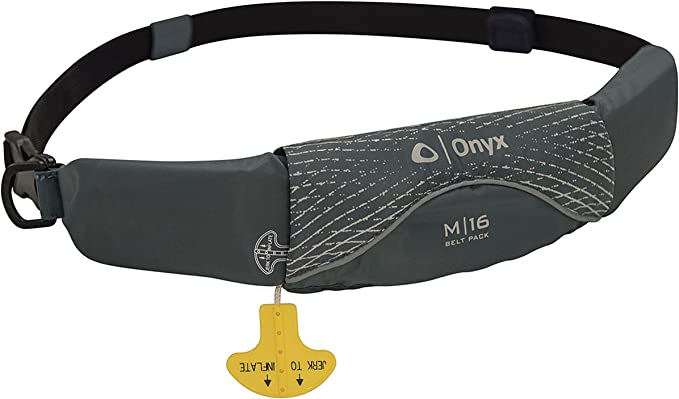 Personal floatation Device
Material:  Nylon
Color: Silver
Easy Tie-Ups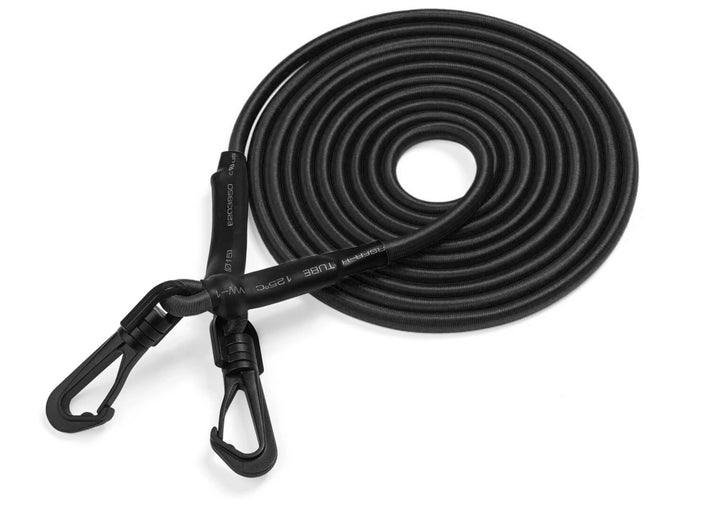 Paddle Board Bungees
Material: Rubber
Bungee length: 72″
Added Level of Security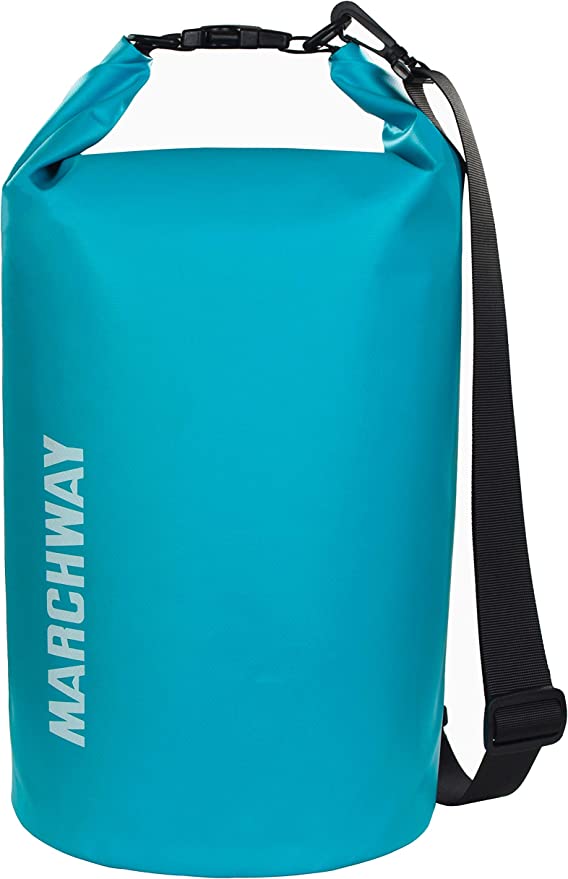 Vamo 10′ Coiled
Material: Plastic, Tarpaulin
Closure Type: Buckle
Clean & Scratch-free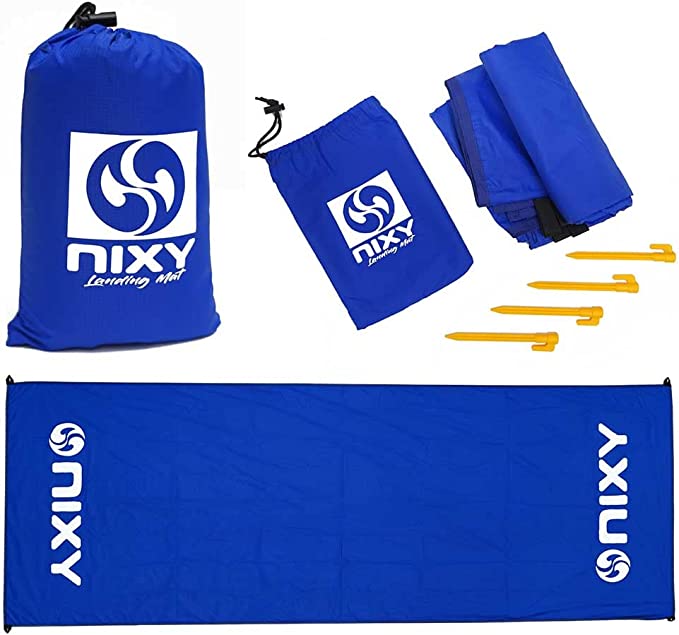 SUP Landing Mat
Material: Nylon
Item Weight: 1 Pound
Prepare for the Unexpected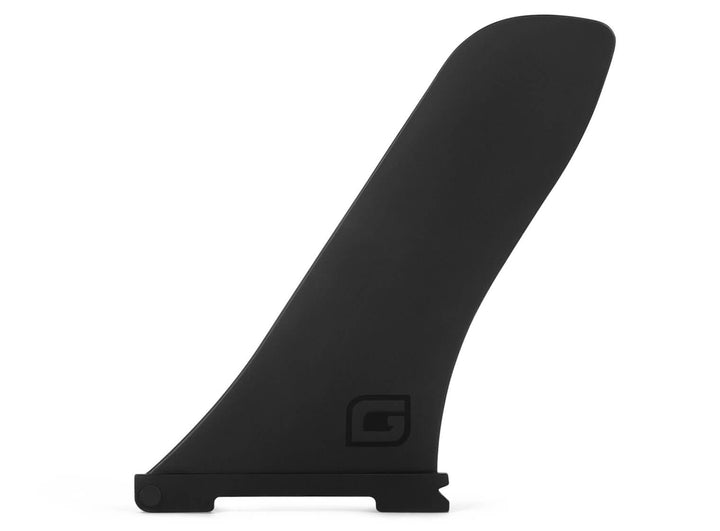 Spare Fins
Material: Nylon
Size: 9 Inches
For Peace of Mind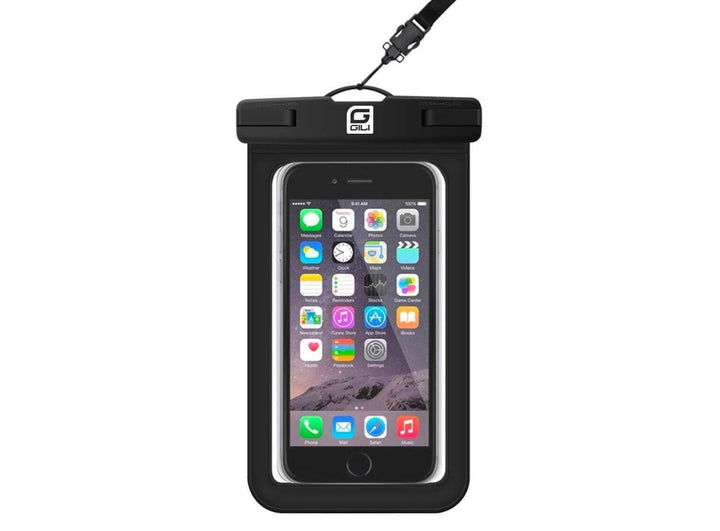 Waterproof Phone Case
Material: Transparent
Item Weight: 3.81 Pounds
Easy Storage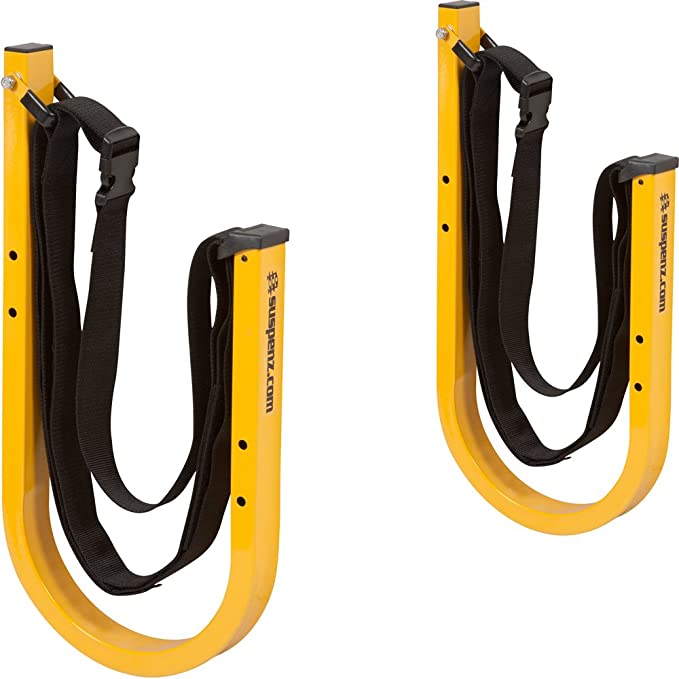 Suspenz SUP Rack
Material: Powder coated steel
Item Weight: 8 Pounds
Best Paddle Board Accessories
Staying safe is the first step to having fun. Besides a stand-up paddle deck, a paddle, and a life jacket, there are also other must-have accessories you need to conquer mad water with utmost safety.
No doubt, the range of board accessories can drive you crazy as it can get difficult to cherry-pick the right ones from the immense river of 'essential' tagged equipment. But that is exactly why I am here for – to assist you in cutting down your long list of gadgets.
As discussed earlier, owning a board and a paddle is only half the battle, you need to puff up your arsenal with the right paddle board accessories to enjoy an exhilarating ride every time you enter the water.
You know, conditions cannot always stay in your favor, so always prep suitable paddle board gear for a safer journey. Let's discuss each accessory individually and shed light on its significance.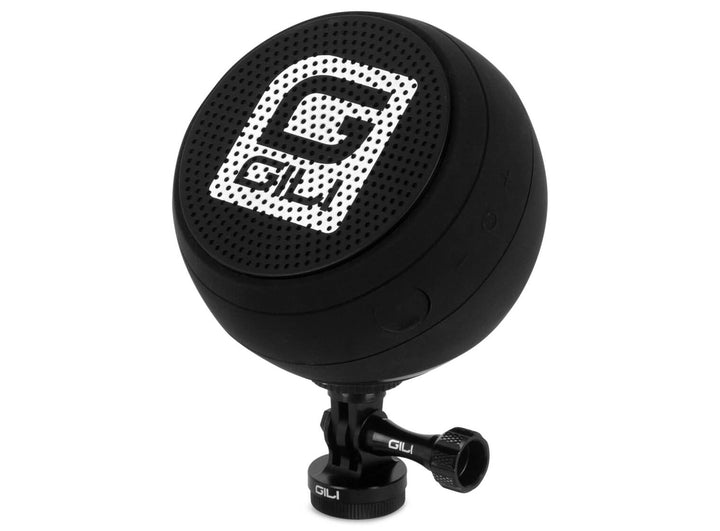 Nothing can beat the experience of cruising down a river while paddling to your favorite beat. Especially if you are paddling with a group of friends, things can never go south but to an EDM concert only. Have you ever tried paddling under a bridge?
If you haven't, do it for me and thank me later! The amplified sound of your speech will get you on cloud nine. Well, don't we all desire a stress-free paddling adventure? For sure, we do!
However, if music isn't your thing, a podcast will do. You can make your paddle journey a journey of enlightenment.
For this very purpose, allow me to present one of the best Bluetooth speakers in town – GILI's Waterproof Bluetooth Speaker For Paddle Boards. This speaker can be mounted onto all 2022 and 2021, and GILI SUPs.
The speaker swanks IP68 waterproof rating and can resist dirt and dust also. In case it falls off the deck, it can also float. As far as the storage and connectivity are concerned, the speaker boasts ample space for two thousand songs and a dual Bluetooth pairing with connectivity up to 33 ft.
It can be mounted to the action mount of your deck directly without demanding straps or clips. Happy easy life!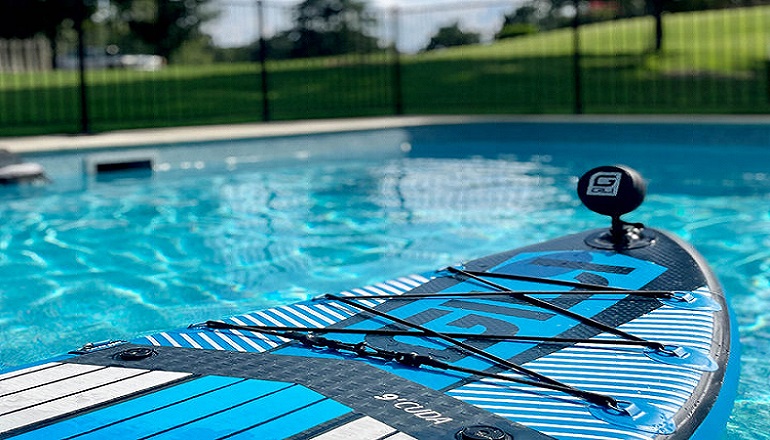 One more thing, while you are on the water, even high volume sounds very low to your ears due to the splashing sound of water. It is better to grab a super loud speaker for paddle boarding, and GILI's little monster just delivers that.
Features
Technology: Dual pairing, Bluetooth
Mounts: Action cam adapter
Internal Storage: 2K tracks
Battery Timing: 8 hours
Waterproof Rating: IP68 Waterproof
Durability: Waterproof, shockproof, sand/dust-proof, floats also.
Pros
We adore not only the stylish engineering but also the dust-proof and waterproof features that can literally change the game. Who can even resist a stereo house floating on water? No one.
Cons
This super handy magical speaker from GILI offers nothing but perfection. We couldn't find a minor error even! So, let this little dragon speak 'VOLUME' on your next ride on the water and come back victorious.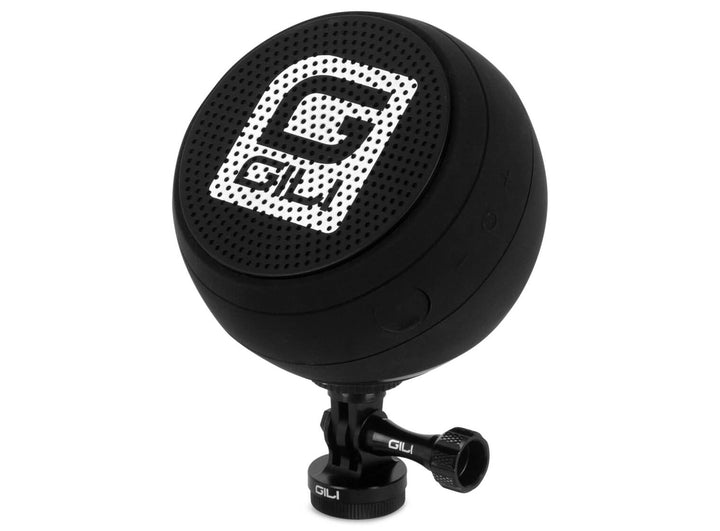 Waterproof Bluetooth Speaker For Paddle Boards
The Price of "Waterproof Bluetooth Speaker For Paddle Boards" varies, so check the latest price at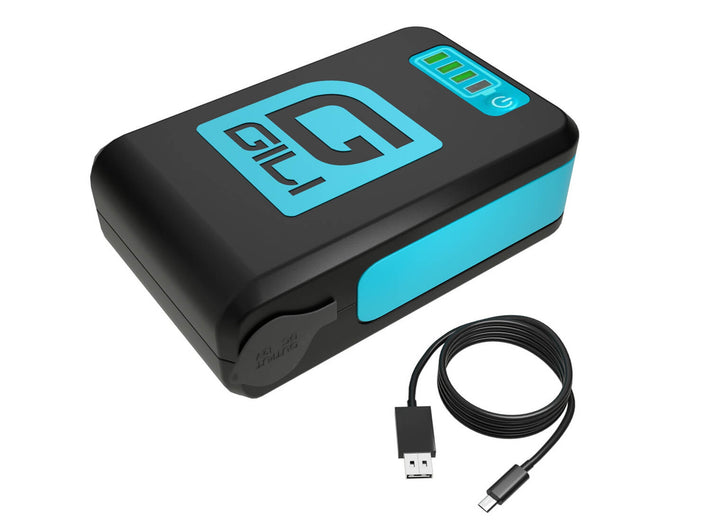 If you are the owner of an inflatable paddle board, believe me when I say that an electric pump is your only best friend. Why waste energy when you can do smart work? I mean, you don't want to exhaust yourself off water already. So, save the arm workout for rivers only.
I also used to waste my time and energy on manually inflating my deck but later realized the power of inflation through electric pumps. It does inflate in a snap and saves your time and energy for the good purpose of paddling.
So, the electric SUP pump I have been using is the portable electric pump by GILI. With this one, you only need to attach the pump's 12v adapter to the pump and turn the battery on. While it inflates, cross-check your accessories and ensure your safety.
One more thing, a power bank battery in your pocket will never let you caught short of electricity. I know you love filming your journey, so if you run out of battery ever, the portable pack can easily charge your phones in time.
Features
Size: 10" x 8" x 7"
Model: GILI Electric Pump Battery Pack
Battery Limit: 4000mAh
X factor: Can inflate 2 stand up paddle boards on one charge only
Usage Capacity: More than two SUPs, three action camera charges, and two phone charges
Extras: Lightweight and portable with a 1-year warranty
Pros
This super lightweight and compact portable power bank proves very handy while you are traveling for long hours. It keeps your journey from falling flat and keeps the energy up throughout.
Cons
Nothing can prove a good substitute for this flawless portable gadget.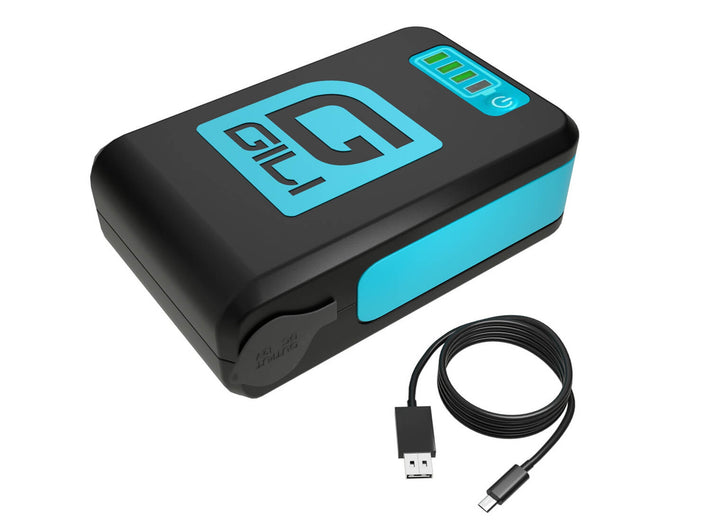 Portable Electric Pump Battery Pack
The Price of "Portable Electric Pump Battery Pack " varies, so check the latest price at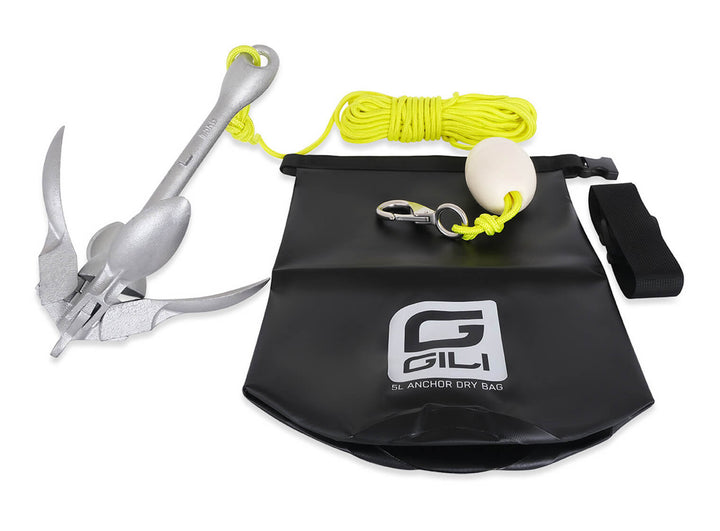 If you fancy snorkeling your way through the water or SUP fishing, or if yoga is your next task on the list, a paddle board anchor would accompany you all the way to ensure a safer ride.
Moreover, if you are imagining the unhuman power of working non-stop without any rest, please correct your false expectations.
You know, paddle boarding is not about paddling long distances without getting to relax mid-way. Sometimes you get tired and relax, while sometimes, you take a break to fish or do yoga. That is exactly when an anchor comes into play.
Whenever you make a stop, it demands you to keep your deck stable and balanced on the water's surface to keep it from sinking or drifting with the wind. And this paddle board accessory assists you in keeping a board in a still position.
Although an anchor is not a necessary accessory, it gets mandatory for little breaks you take in between your paddling journey on the water.
It is usually lightweight and compact to enable easy carry. By throwing an anchor in the water, you keep yourself from swaying by the wind or waves and currents.
Now let's talk about the GILI anchor kit. This four-flute anchor folds up nicely into a 12" x 3" shape, which is easy to carry onboard along with its rope, waterproof carry bag, and buoy.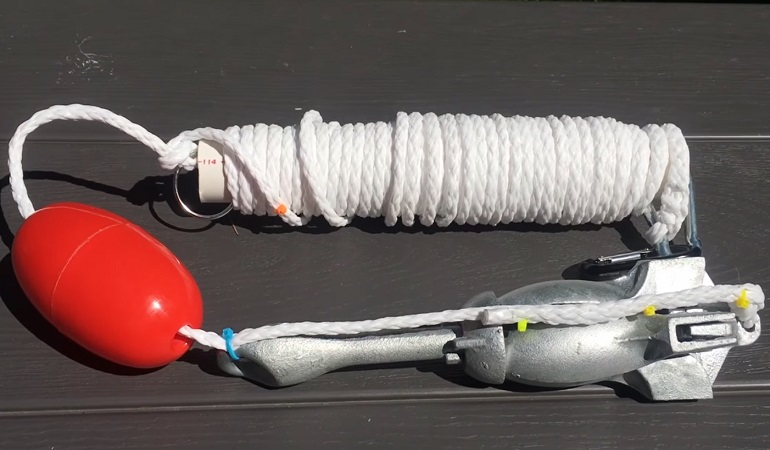 If you dive into its details, you will find its highly visible yellow-colored 7mm marine grade rope that is highly durable and swanks a 40 feet length. The color used is very popping to enable easy visibility when thrown in water.
You are further served with a PVC buoy that proves an impeccable visual guide to your anchor line. It also features a steep snap-hook for easy deployment. Not to mention, the hook is made of stainless steel to prevent corrosion.
Features
Weight: 3.5 pounds
Key features: Galvanized marine coated body, 5L dry bag, 40 ft. rope, D-rings, heavy duty J-hook, quick attachment and removal, floating buoy
Pros
This GILI anchor makes a perfect choice for practicing yoga, SUP fishing, resting, or parking your paddle board.
Cons
We couldn't think of any fault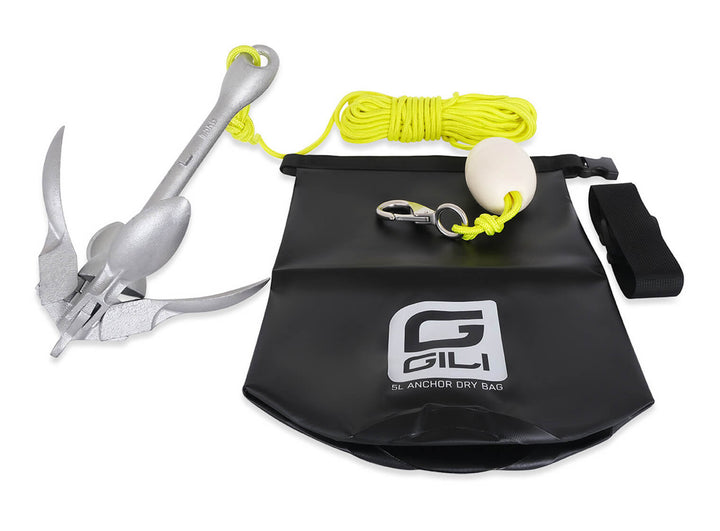 Paddle Board/Kayak Anchor
The Price of "Paddle Board/Kayak Anchor" varies, so check the latest price at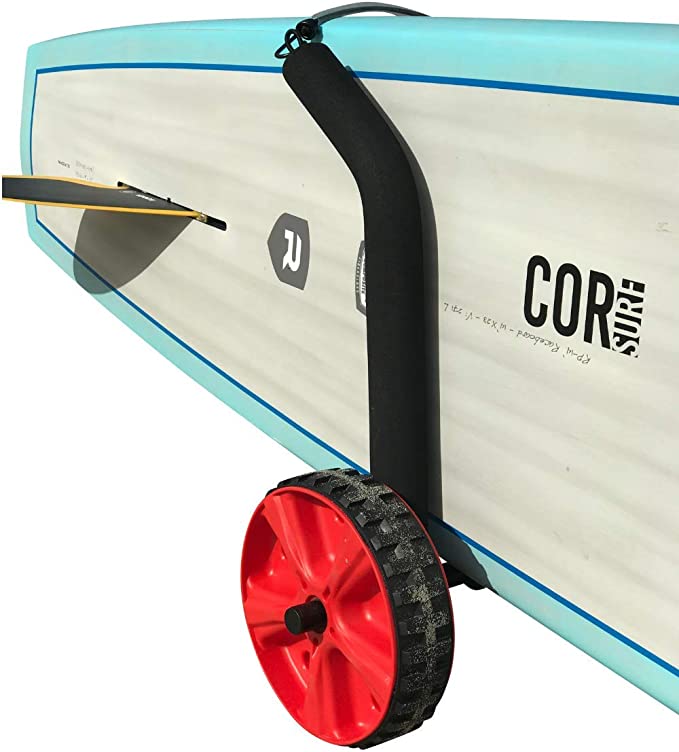 Do you hate the SUP hauling part of your tour? Or do you have back and knee issues? And you always need a helping hand in carrying the deck into the water? Well, I have got a solution for you – a paddle board cart.
Stay dependent no more and plan your carrying strategy wisely. Ever heard of paddle board carts? Yes! That is exactly like a mini trailer or a small trolley, we can say. You no longer need to drag your decks or carry them on your shoulders to the rivers and oceans.
Moreover, besides carrying SUP board, the cart is also able to haul your other gear along with the deck. I mean, it makes you independent and free of any stress or hassle.
If the distance between your parking spot and the paddling destination is super long, a paddleboard cart can be utilized to transport your gear to the destination safe and sound.
However, if you can safely haul your gear all by yourself, spending money on a cart would be like wasting the dollars for no reason. But saving your upper limbs for paddling only is a wise move, I would say.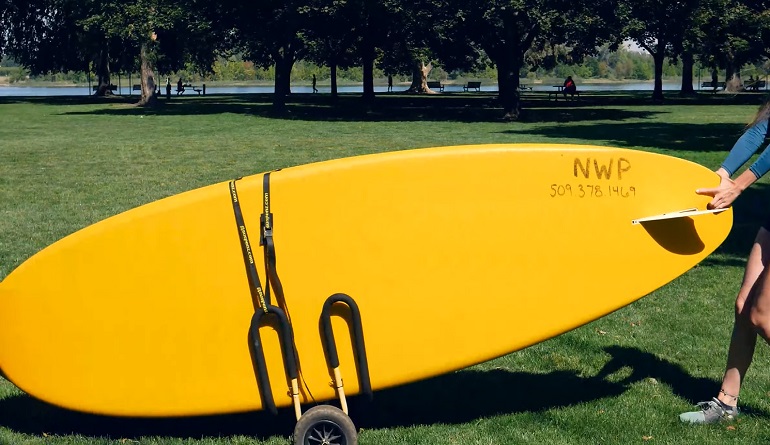 Well, my top pick for a cart is the ABN universal cart that boasts its one standup paddle board carrying capacity. This stern cart can handle almost any type of terrain besides soft sand. The cart features small plastic wheels and an adjustable profile that can fit any deck or kayak.
Features
Size Capacity: Any sized-up SUP board
Carrying capacity: One SUP
Tires: 9.5"
Bumper Pads: Made out of Foam
Key features: user-friendly, compact, plastic tires don't demand air filling, lightweight, stern aluminum body, fold-down design
Pros
The one thing paddle boarders love about this carrying cart is its quality of being inexpensive.
Cons
The only issue is its zero services over soft sand, as you require large inflated tires for this purpose. As the cart features small plastic tires, it makes a great option for solid surfaces.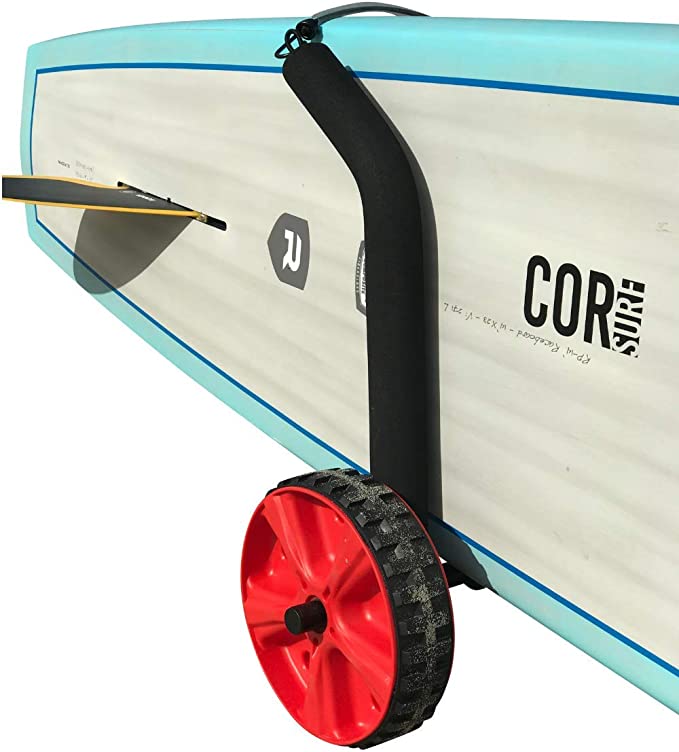 Paddle Board Cart 
The Price of "Paddle Board Cart" varies, so check the latest price at
If you don't want to buy a carry cart, a strap would do. Believe me, when I say that a paddle board carry strap can save you from backaches. This gadget is a brilliant product that doesn't cost much but saves you the hassle of hauling improperly.
I recommend not dragging or pulling your paddle board behind you, as doing so can damage your gear. If you think a cart is an expensive option, always resort to buying a carry strap instead of nothing.
It requires a lot of effort and energy to carry a paddle board to and from the water and feels the most, especially when you have traveled long distances to reach the paddling spot. So, always keep with you some durable and adjustable paddle board carry straps to make carrying easy.
Moreover, the strap shouldn't be sharp enough to damage your shoulders but thick and subtle and made out of quality material. If it is padded also, you are lucky.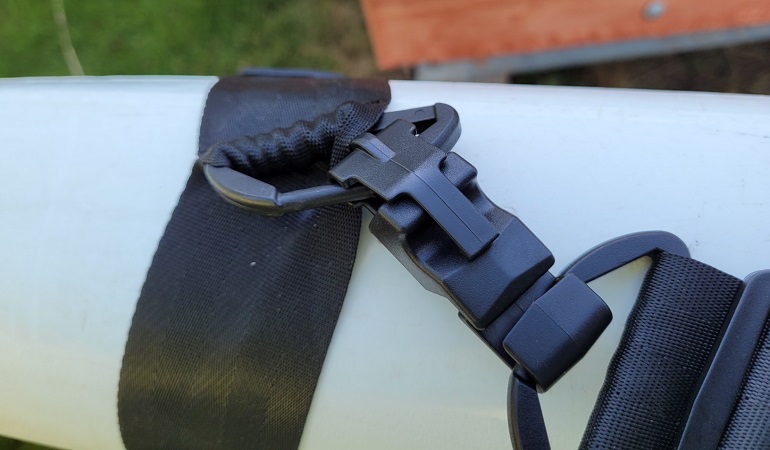 OCEANBROAD SUP paddle board carry strap is a good option as it is made out of super durable material like polypropylene and flaunts its adjustable strap that can be adjusted from both sides.
This shoulder strap is a versatile option as it can be adjusted for different heights of the carrier and sizes of the boards.
Features
Material: Polypropylene
Closure Type: Drawstring
Comfort Rating: Padded
Strap Width: Two inches wide
Key Features: UV-resistant strap, nylon buckles, Velcro paddle holder, free bag
Pros
Size is not an issue for this strap. This easy-to-use carry strap can easily haul longer boards, heavy boards, and wider decks.
Cons
The only issue with the strap is it gets twisted sometimes while using it.
Paddle Board Carry Strap
The Price of "Paddle Board Carry Strap" varies, so check the latest price at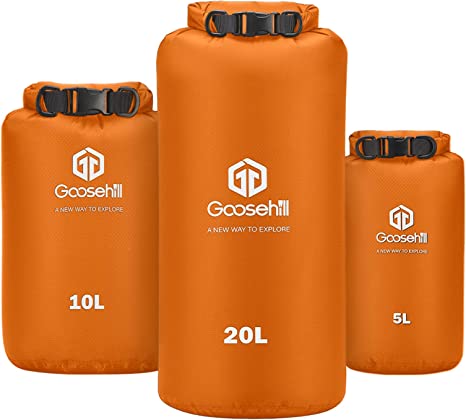 If you love spending time on the water, you must always carry a dry bag with you. A dry bag is what it sounds like – a product that protects your important items. It is a waterproof bag that you use to save your valuables like mobile phones, ID cards, edibles, spare clothes, batteries, etc.
These bags come in different shapes and sizes. Your requirement tells you about the shape and size you need. It can cost your about $300 or more as the price varies with size.
If you are not bringing anything valuable with you, you don't need to buy a dry bag and carry it along. However, if you are equipped with valuables like cameras and phones, you are going to need them to keep the items from getting wet.
I recommend you buy a medium-sized or a 15L dry bag that is not so massive in size and not so tiny either. Since we are speaking of ideal bags, allow me to introduce the Goosehill dry sack 3 pack that includes three differently sized dry bags to keep your items safe and sound.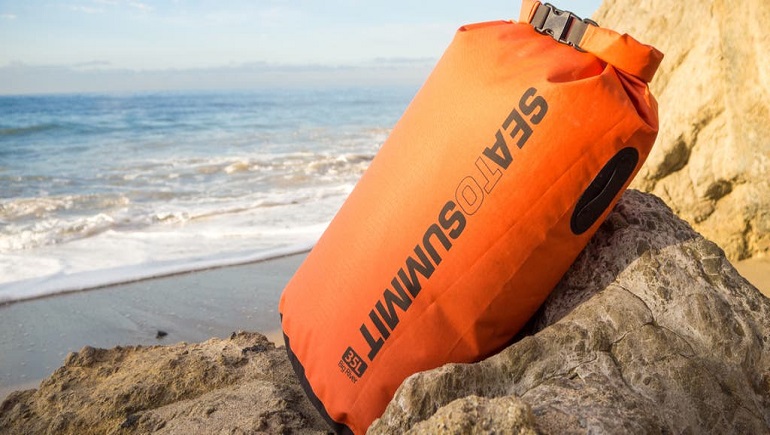 The bags can be utilized in various ways. You can use Goosehill sacks to keep the items dry, hiking, trekking, backpacking, paddle boarding, and kayaking.
If we talk about the different sizes, these are 5L, 10L, and 20L. And most importantly, these bags boast attractive colors like orange, olive green, and black.
Features
Material: PU-coated 70D Nylon
Style: 3 Pack
Closure: Hook and Loop
Key features: Diamond textured nylon body, water repellent, ultralight, roll-up closure, two D-rings, pull ring at the bottom
Pros
Customers seem to praise its sturdiness and durability. According to them, the construction is very put-together, as all the seams are double-stitched for extra strength.
Cons
None, as this flawless product is a must-have for an avid paddle boarder.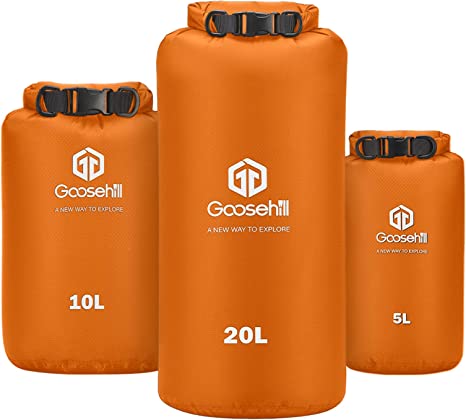 Dry bag
The Price of "Dry bag" varies, so check the latest price at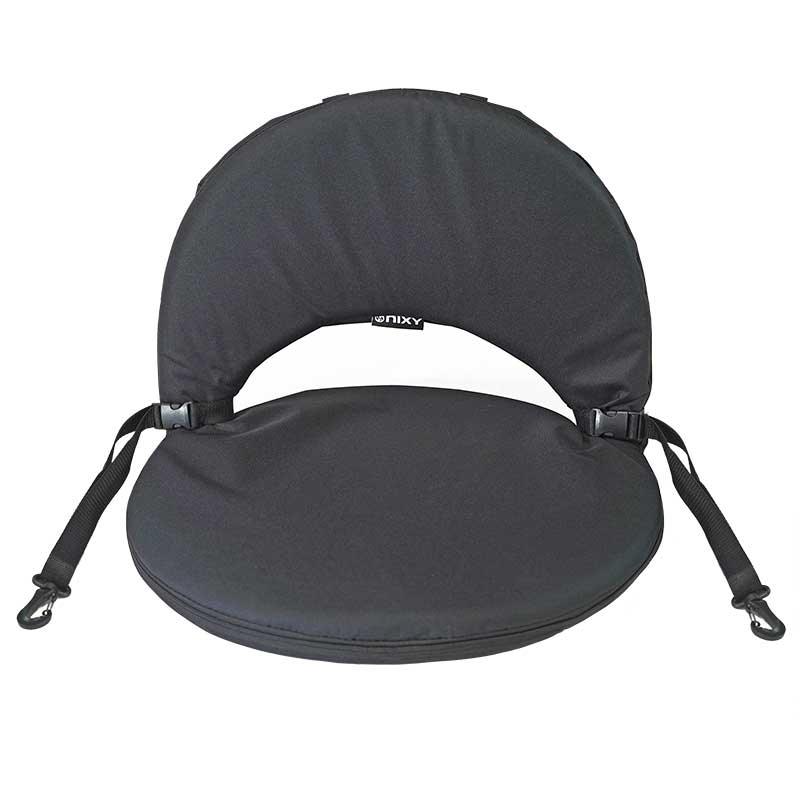 A paddleboard kayak seat is one great sup accessory, especially if you are dealing with backache issues. I know paddleboarding is all about paddling while standing on the deck, however, it can get tiring sometimes. What do you do then? You sit on it.
But people with backache problems cannot deal with zero cushioning and zero back support. There arises the need for a cushioned seat – a kayak seat.
A kayak conversion kit can be easily installed on your paddle board using D-rings that are already present on the board. Usually, the seat feature two adjustable straps on both the front and back for adjustability.
Made for lazy moments, a kayak seat is a perfect accessory for versatility. I mean, there is no substitute for switching from paddleboarding to kayaking in a snap. Don't you agree? All you need are fiberglass paddles that can be converted into kayak paddles and a kayak seat kit. And BOOM! (It might also be beneficial to look into the comparison between oar and paddle before making the purchase).
Moreover, when the weather is not in your favor, it is getting windier, and the water is getting mad, you can always resort to sitting on the kayak seat and waiting for everything to calm down. Trust me, patience is mandatory for safety and comfort.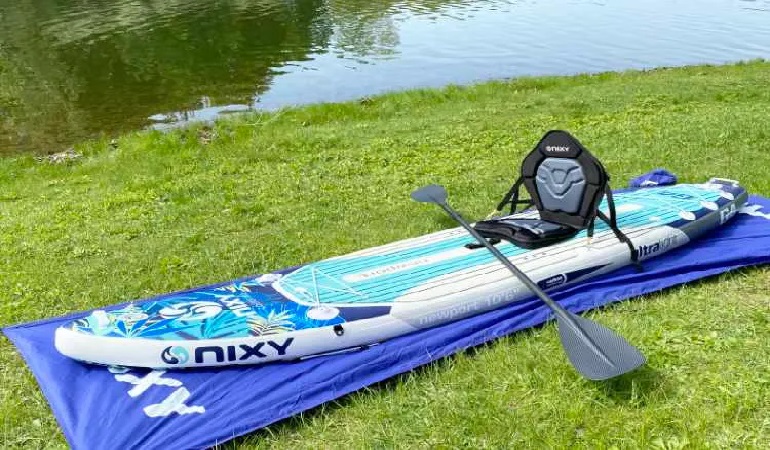 NIXY Premium Foldable SUP Seat is one of the best kayak seat kits on the market. This portable lightweight kit allows six reclining positions and bags of versatility for various activities.
The NIXY SUP seat features high-density padding for extra comfort, a durable sturdy steel body, and adjustable shoulder straps for firm security.
Features
Material: Neoprene
Closure: Snap buckles
Key Features: Foam padding, a durable frame, lightweight, foldable profile, portable
Pros
Customers seem to enjoy the six reclining positions of the seat. Let's say goodbye to our backaches, shall we?
Cons
There is nothing to dislike about the NIXY portable SUP seat.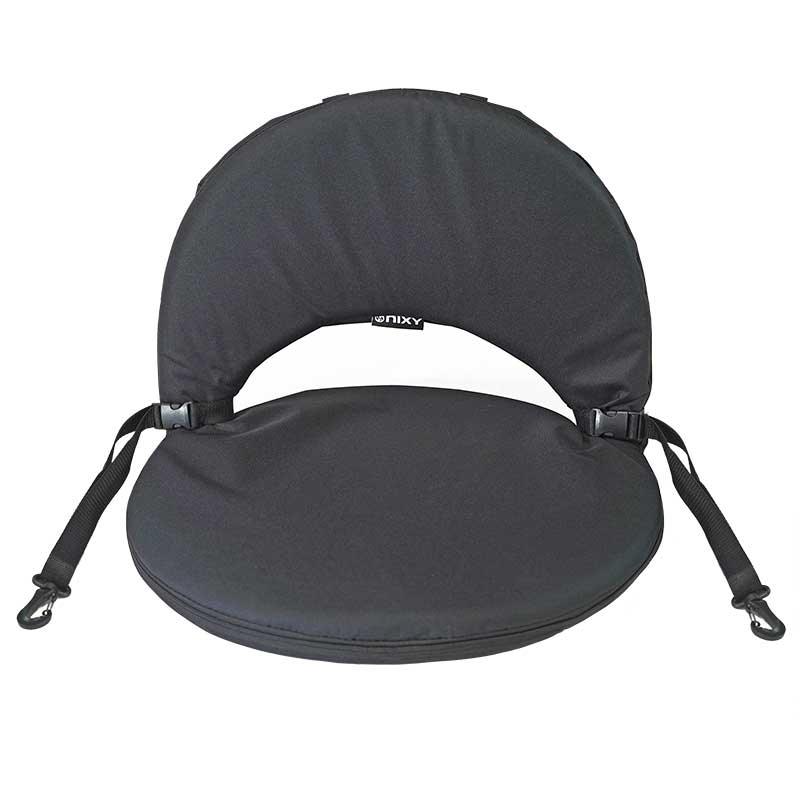 Paddle Board Seat
The Price of "Paddle Board Seat" varies, so check the latest price at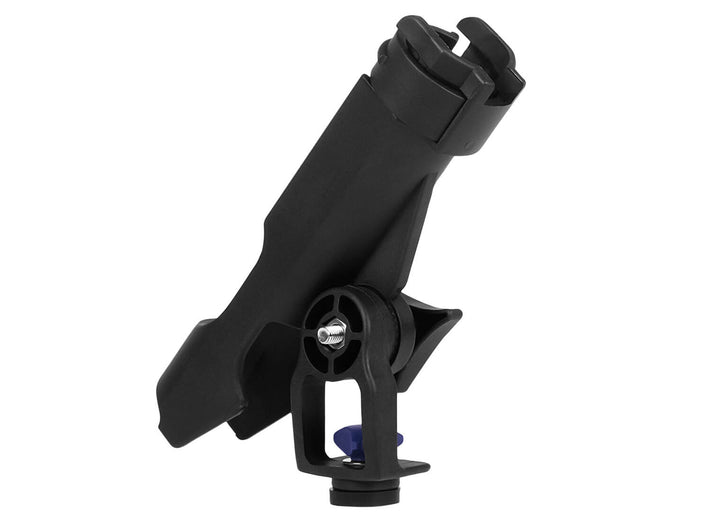 I think a fishing rod holder is one of the essential accessories for fishing paddleboards. It keeps the rod in place while you wait for the fish to bite.
Although some people don't tag it as a necessary accessory, it makes a great way to give rest to your arms when you are in the middle of a river. You know rest is also important, especially when you have come so far, and there is no going back without having to paddle with your arms no matter what!
Securing your fishing pole on a rod can not only keep you from exploring the bottom of the ocean but also provides you a space to store your pole when you are paddling only.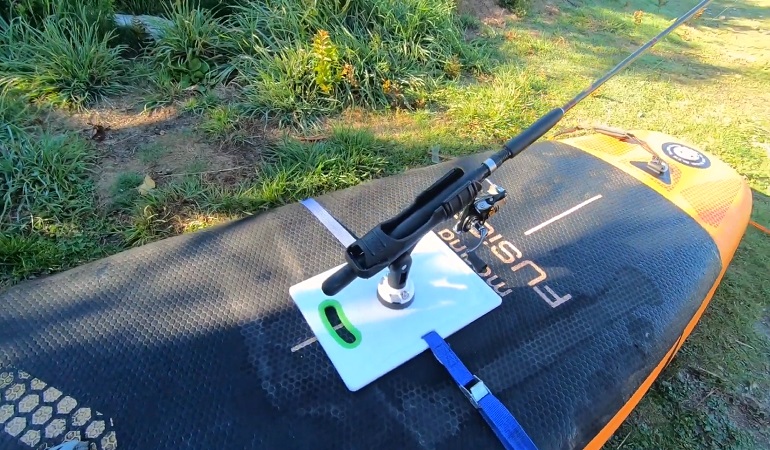 GILI offers impeccable fishing rod holders for paddle boards. You can easily install it on your SUP as it fits every GILI paddle board. However, you need to buy an action mount separately for mounting.
Features
Locking Mechanism
Easy angle adjustability
Durable
Compatible with all GILI 2021 and newer SUPs
Pros
As you can rely on a fishing rod for catching fish, you can not only take breaks, but also you can easily catch fish in large quantities without huge stirs.
Cons
The only hassle can be finding a compatible action mount for rid installation.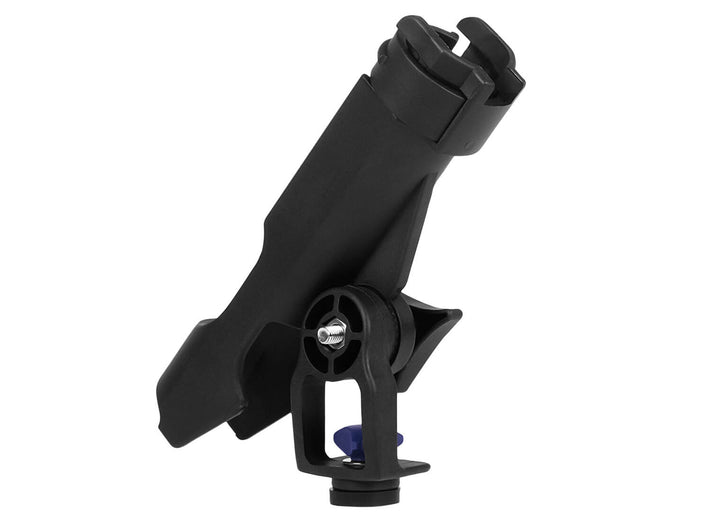 Fishing Rod Holder for Paddle Boards
The Price of "Fishing Rod Holder for Paddle Boards" varies, so check the latest price at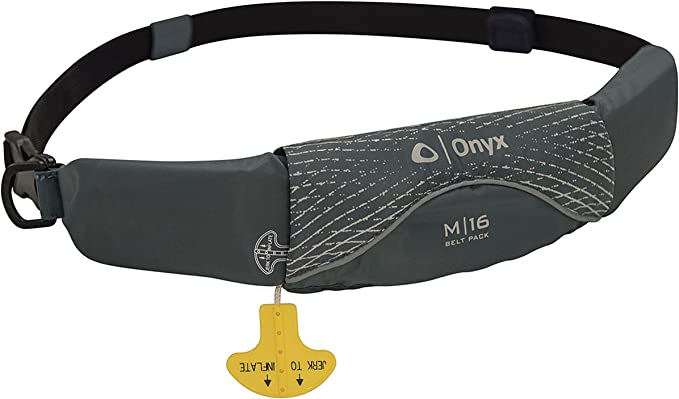 No, Jack! You cannot rely on your swimming skills only. Better grab a PFD without taking it for granted and save your arse from drowning.
So, before any deadly water creature mocks you for forgetting a personal floatation device, please make up your mind and buy a suitable one. It is one of the three most important paddle board accessories and the top most significant product after your deck and paddle.
It is an unwise decision to go on a quest unarmed. I mean, if you are planning to fail or conquer? Although buoyancy aids or life jackets are often a requirement in many regions, people tend to take them lightly and then flail like a bird. Mind it, it is a vital piece for safety.
The new devices in town are surprisingly attractive and slim. I mean, wearing one would definitely go unnoticed, even if you take a picture while wearing it.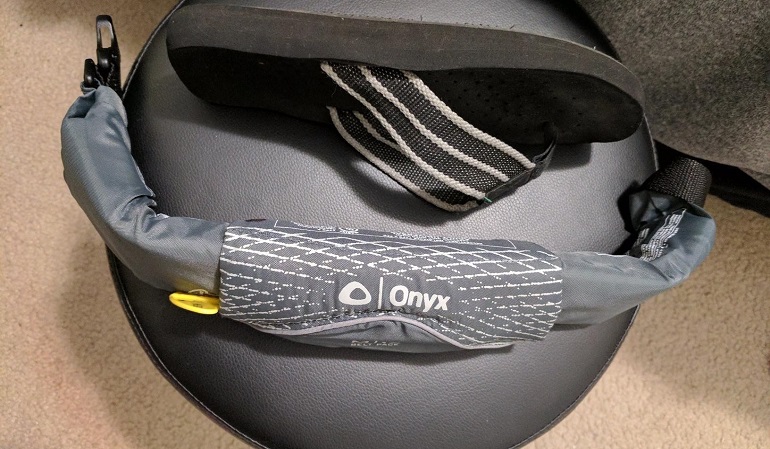 To take an example, Onyx M-16 Belt Pack Manual Inflatable Life Jacket (Coast Guard Approved) is a smart life-saving device that is being offered in different colors. It is super lightweight and very user-friendly. It even features an inflatable option into it.
Features
Material: Nylon
Size: Adults or Over 16
Type: Manual inflatable
Closure: Buckle strap
Key features: Lightweight, budget-friendly, user-friendly, stylish look
Pros
You can comfortably wear this smart life-saving device even if it's hot and humid. It won't make you sweat like traditional life-saving jackets.
Cons
The only issue is that if you happen to use the air cartridge, you have to order a new one and reload it. A new cartridge costs around $15.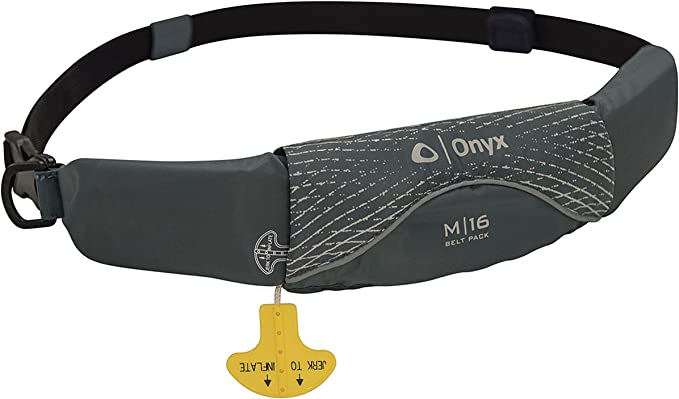 Personal Floatation Device (PFD)
The PrPersonal Floatation Device (PFD)" varies, so check the latest price at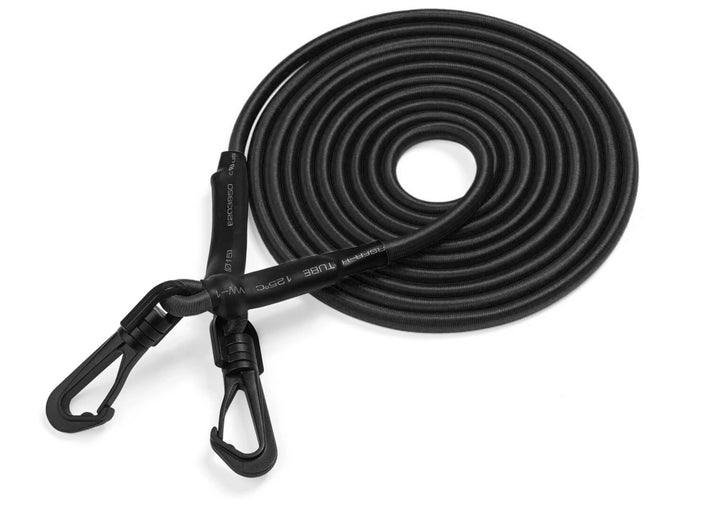 You never know when the need might arise for bungees, so always stay prepared with an extra cord. Bungee cords or tie-down straps are used to securely tie your gear and other stuff on your paddle board. It can be a paddleboarding cooler box, a dry bag, or other essentials like these.
Also, with the help of a bungee, you also haul your gear on roof racks or carts, connect decks together while in the river, and the list never ends. It is one useful item to always carry with you even if you think you don't need it.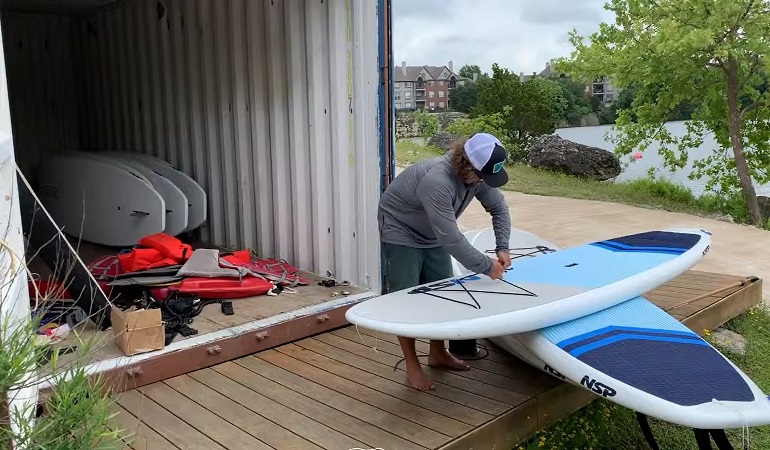 Trust me, the weight of an extra bungee is not going to add potential volume. In fact, it is definitely going to help you in your hour of need. So, instead of taking a bungee for granted, enjoy some help from it.
Features
Size: 4 point, 6 point
Color: Black, Teal, Blue, Green, Yellow, Salmon
Compatibility: Ideal for decks with rear d-rings
Pros
It is quite a helpful and affordable item that can literally save your day.
Cons
We couldn't find any flaw.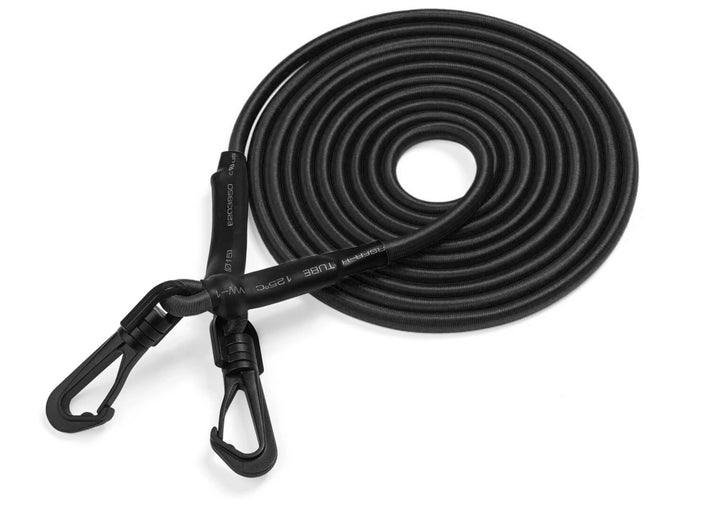 Paddle Board Bungees
The Price of "Paddle Board Bungees" varies, so check the latest price at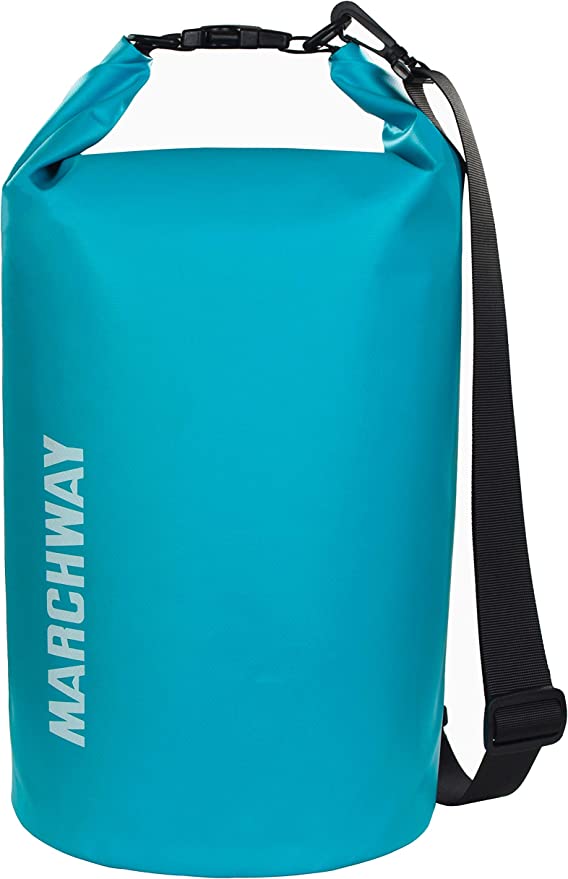 Yes! Besides a personal flotation device, you also need a paddle board leash for extra safety. As paddleboarding requires you to stand and paddle, there are high chances you might fall off the board ever so often.
To prevent drifting away from the deck, you need a leash that must work in your favor while you struggle to stay above water. For paddleboards, a coiled leash is usually offered, as a traditional leash can get you tangled up easily.
A SUP leash does not get tangled up that easily, instead, it makes its way according to your movements.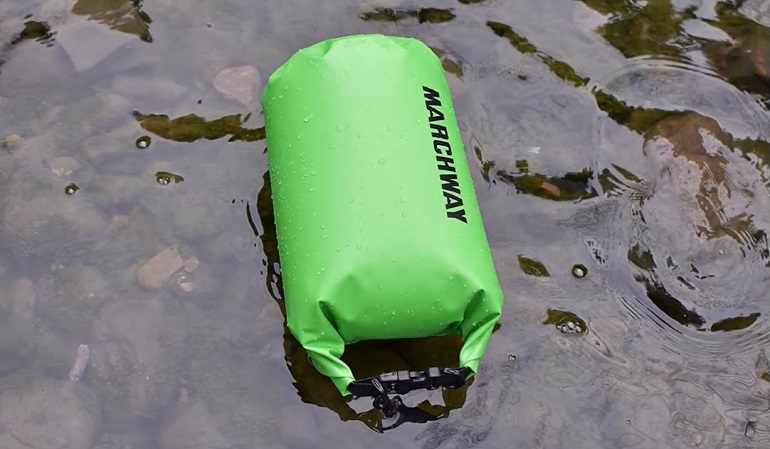 There are only a few types of leashes you can choose from. You can go for a leash that attaches to your calf or one that wraps around your ankle. Just so you know, ankle leashes are globally liked. However, it is a matter of personal choice.
Features
Material: TPU urethane
Length: 10 feet, 9 ft.
Construction: Reinforced neoprene ankle cuffs, double swivels at the cuffs, featherweight construction, double web rail saver, Velcro lock
Pros
As this item is available in multiple colors, you can easily match the color of your VAMO to your paddle board.
Cons
None! It is one terrific leash available on the market that offers nothing but bags of comfort.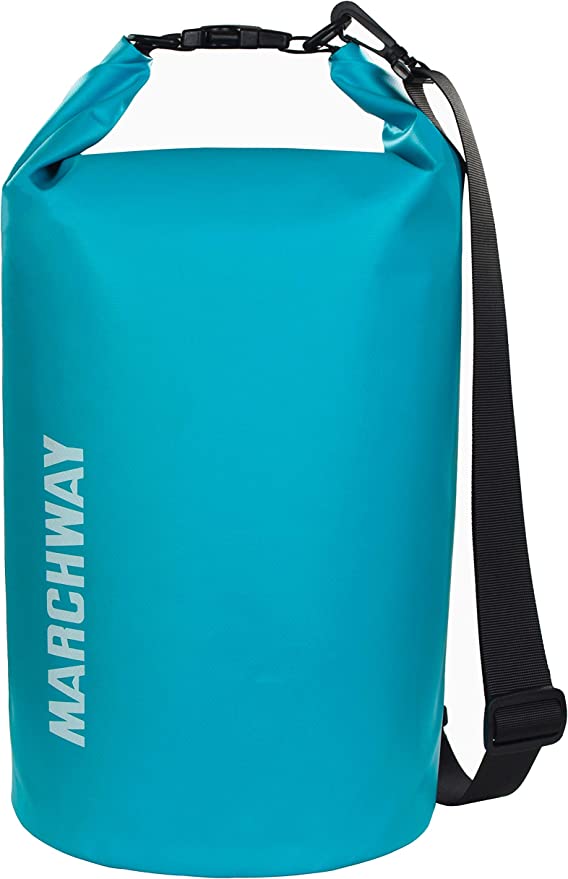 Vamo 10′ Coiled SUP Leash
The Price of "Vamo 10′ Coiled SUP Leash" varies, so check the latest price at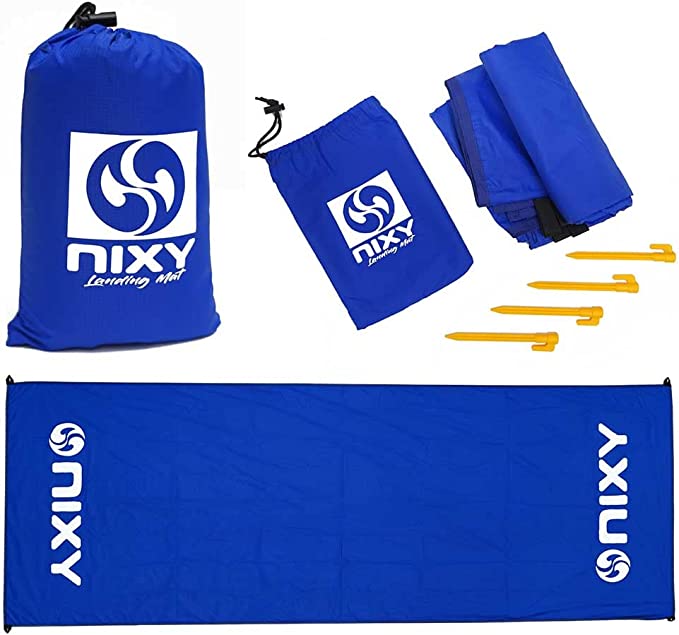 Do you fancy a picnic after a ride? Well, I have got the right mat for you! Not just that, I have got good news for all the owners of inflatable paddle boards, and it is again a SUP landing mat.
We – the owners of inflatable SUPs, know that an iSUP is very different from a solid hard SUP. I'm not saying that an inflatable board can pop open in collisions, but it does demand extra care to prevent severe damage, that is why a mat is counted as one of the important inflatable paddle board accessories.
A SUP mat is used for your board's safety when it is left unattended. The matt saves the deck from hard surfaces like sharp edges and concrete. Moreover, it also acts as an outer shell against dirt and debris. We all wish for neat and clean decks, don't we?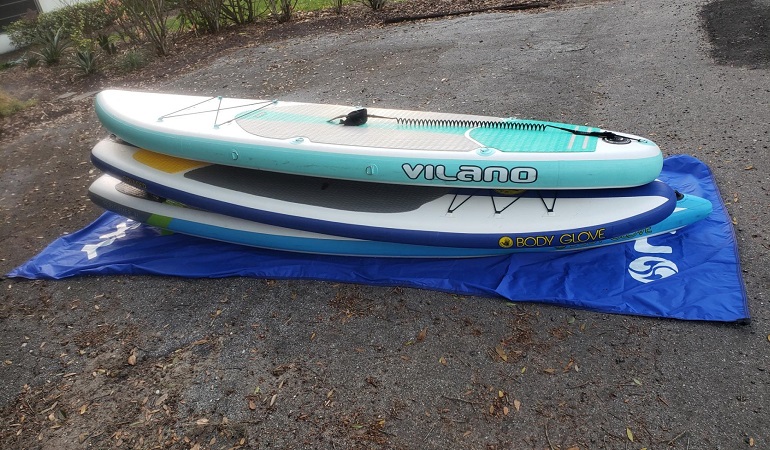 The NIXY mat is a gigantic picnic mat as well as a steely armor for your paddle board. However, it still weighs nothing more than a feather. So, carrying it is always an easy-peasy task. In fact, it comes along with a little bag for packing it up.
You can also try the VAMO paddle board cover for your standup paddle board, as it also has a lot to offer, like UV protection and high resistance to scratches.
Features
Material: Nylon
Dimensions: 11'8" x 4'7"
Capacity: 6 people
Key features: Multi-functional, lightweight (1.2 pounds), triple stitched construction, sand proof, water resistant.
Pros
This multi-functional mat proves very handy when you need to deflate or inflate your paddle board or a kayak. Moreover, after you are done using it, if it gets dirty, wash it and see how fast it dries up.
Cons
As the item is super lightweight, it is vulnerable to severe drag and abrasions.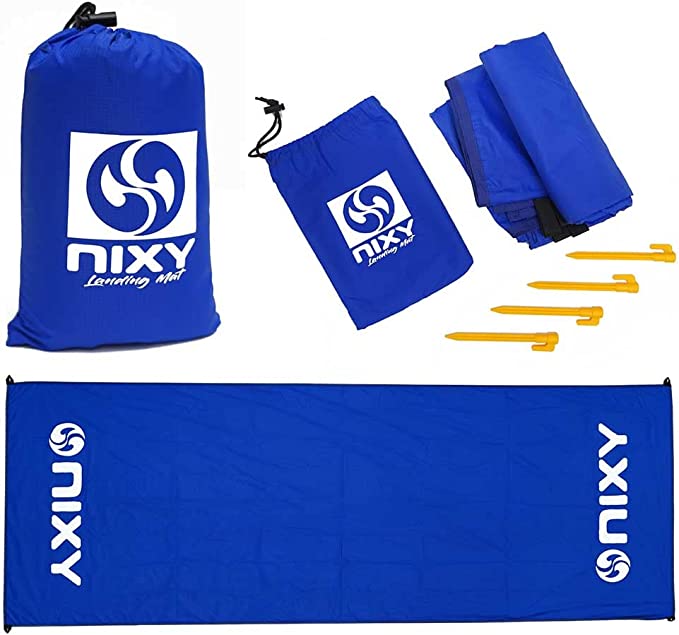 SUP Landing Mat
The Price of "SUP Landing Mat" varies, so check the latest price at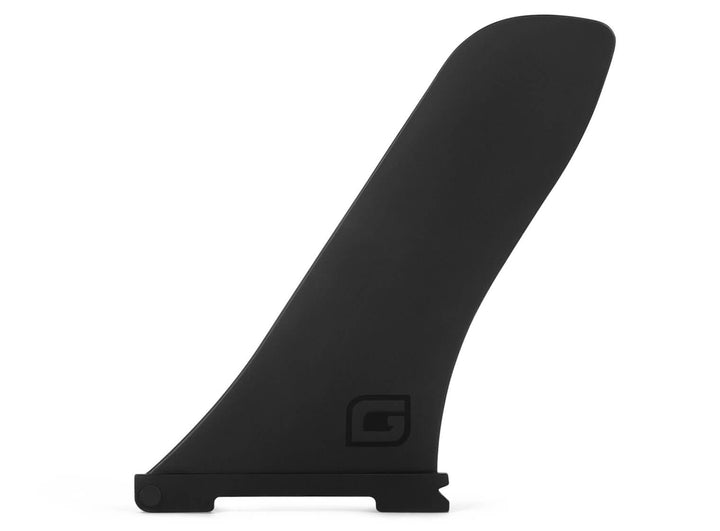 If you are one enthusiastic paddler, you must be familiar with the fact that keeping a spare fin is a must for a seamless ride. You know, losing a fin during one of your rides is inevitable and destined to happen no matter what you do.
It is always a wise decision to carry a spare fin or two on your 'fun day.' Besides keeping one for an emergency, you can also carry different types of fins along with you if you are expecting unpredictable water conditions. You can always switch to the fin-type that suits the condition best!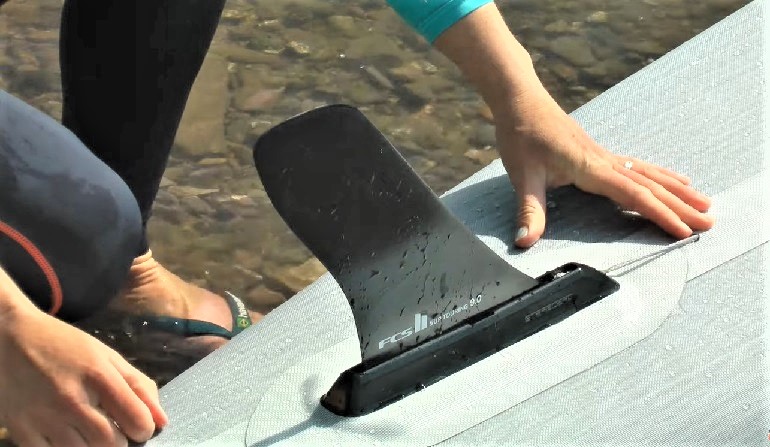 GILI sports offers fins designed for different situations. To be honest, they have got a wide fabric of fins to choose from. Not to mention, they are the most versatile types on the market, with bags of benefits like durability, functionality, and variety.
Features
Material: Nylon
Key features: Variety in design and sizes, budget-friendly options, hyper-responsive, durable and sturdy, snap-In designs
Pros
For budget-oriented people, GILI Sport fins are a good shot.
Cons
The only con can be the various designs that get you confused while making your pick.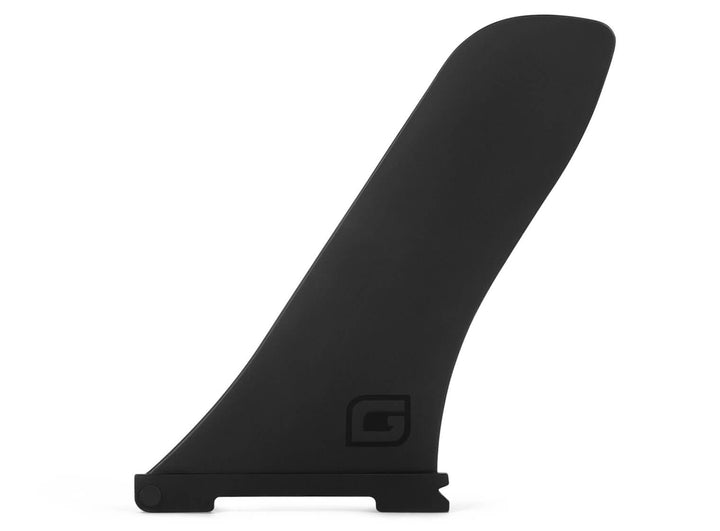 Spare Fins
The Price of "Spare Fins" varies, so check the latest price at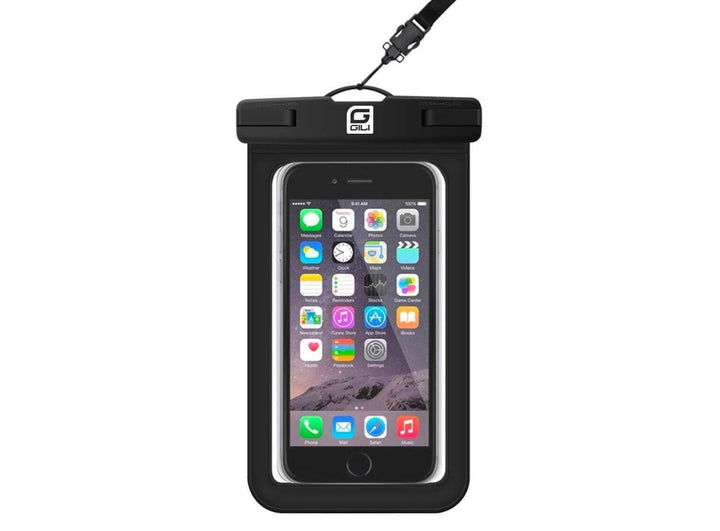 I have witnessed non-swimmers jumping in the water to save their cellphones from sinking or sometimes even barely touching the water. I mean, one should not put someone in a difficult situation like this one when they are not sure if they should laugh or worry.
We all know we are never leaving our cell phones at home when there is a chance to film our accomplishments. On a serious note, it is not wise to go out without a mobile phone.
No one knows what might happen, so it is always safe to carry any means of communication while going out. This thing makes it one of the most important paddle-board accessories.
Carrying a waterproof phone case not only allows extra safety but also lets you take your phone out and picture your memories. Always opt for a large phone case with a clear front panel to aid its usage. This way, you can use it to film, check emails or make phone calls whenever you want.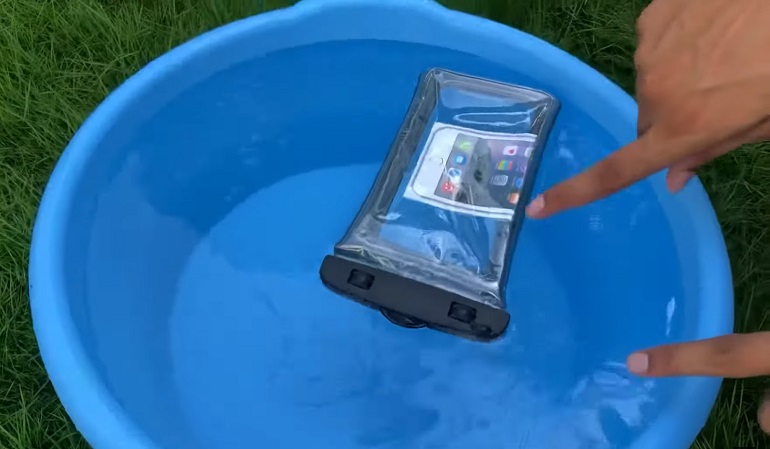 GILLI phone case is a perfect pick for clear-vision filming while paddle boarding. It can fit any smartphone even up to 6 inches diagonally, and keep it completely waterproof. It is not only waterproof but also dust-repellent and snowproof.
Features
Neck Strap
Clear front window
Touch sensitivity
Waterproof and dustproof
Pros
Despite being very useful, this little item doesn't feel heavy in a pocket at all.
Cons
Not a single one. It is a fantastic gadget to own.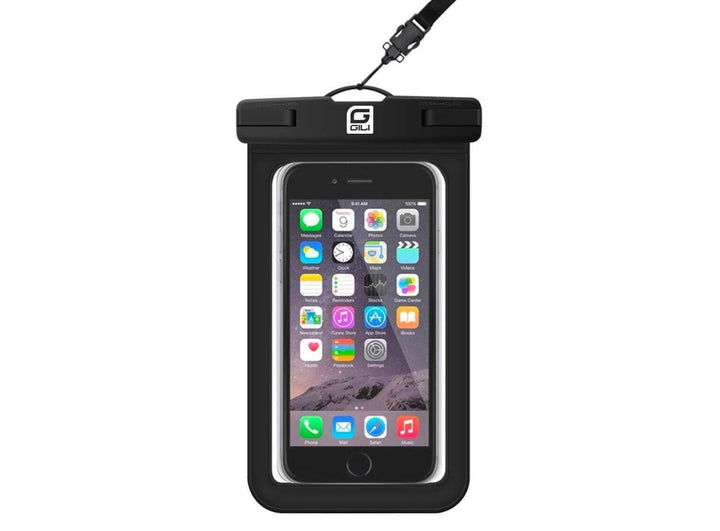 Waterproof Phone Case
The Price of "Waterproof Phone Case" varies, so check the latest price at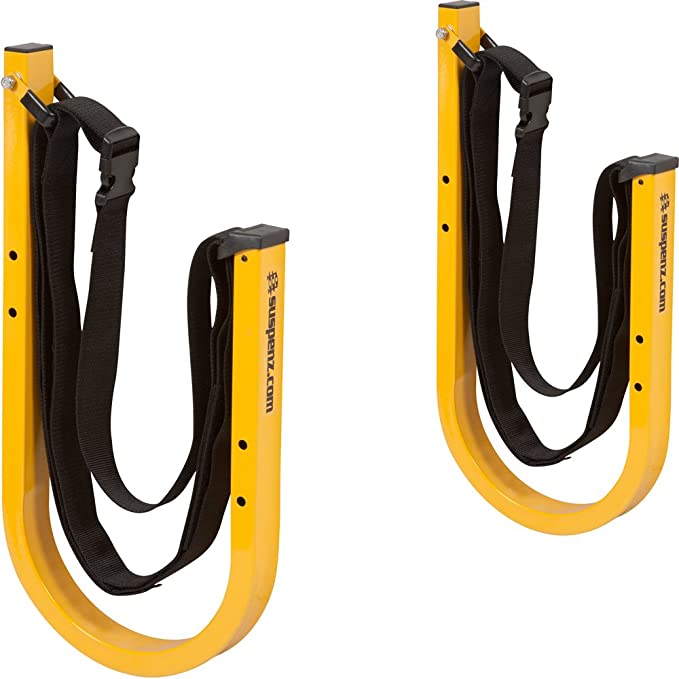 The Suspenz SUP rack is another essential paddle board accessory that should be included in your list. The function of this equipment is to store your paddle board safely.
As the rack swanks its cradling strap system (CSS) along with a steel frame, it automatically evenly distributes the weight of the deck and doesn't damage the board by putting pressure on random pressure points.
So, with the help of this accessory, you can store your paddle board for a long time.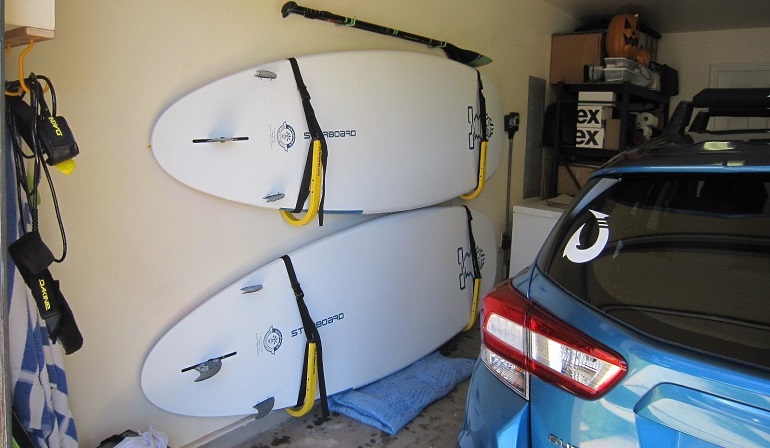 One can also further invest in a paddle board dry bag to ensure safe storage.
Features
Material: Powder-coated steel
Dimensions: 21.5" x 10"
Weight: 8 lbs.
Board Carrying Capacity: 2 SUP boards
Weight Capacity: up to 125 pounds
Construction: CSS, coated steel body, U-shaped opening, safety straps
Pros
This easy-to-install rack doesn't occupy much space for installation. You just need to fix it anywhere on the garage walls, and that is just it.
Cons
None, as this is one impressive invention.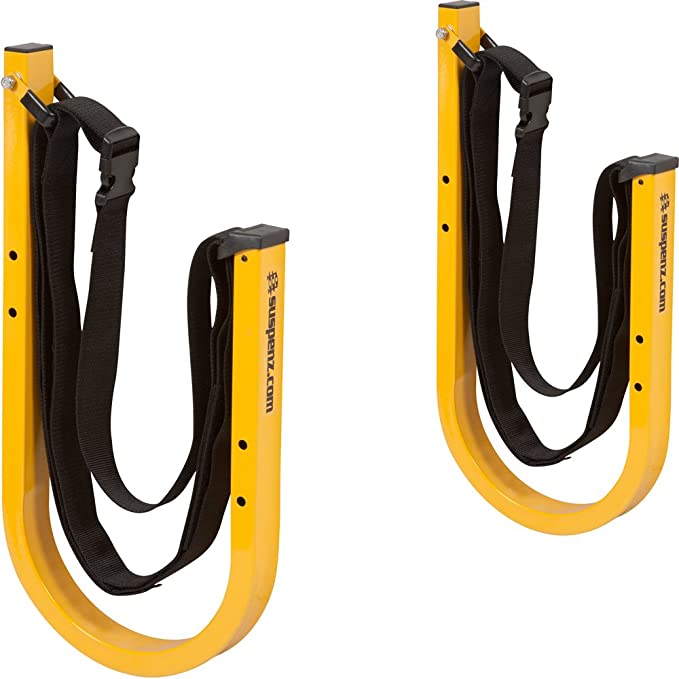 Suspenz SUP Rack
The Price of "Suspenz SUP Rack" varies, so check the latest price at
Final Thought
If you want to enjoy paddle boarding in its true sense, I suggest you prepare a checklist of all the paddle board accessories mentioned in this article. Or if you just feel like floating on the water, go invest in the best-floating mat for lake.
In this list, I have tried to cover every step toward a successful paddle-boarding journey. Remember! From a heavy-duty life jacket to a mere phone case, paddleboard shoes, and a rack for storage, everything stands important for a fun ride.
So what are you waiting for? Just grab your wallet and get out to buy all the gadgets before it is too late!