Shopping for sports equipment like snowmobiles is as tough as buying designer clothes! You never know whether to blow the bank and buy the whole lot or just leave it all behind because you've talked yourself into "well, do I really need it?"
Don't you hate it when you're looking to have a good time, but then the technicalities of everything work against your favor? That's usually the case when you want to go snowmobiling, but all these snowmobile brands are just not cooperating.
You must be thinking, how will you ever make your choice from all the best snowmobile manufacturers if you haven't personally tested them? Well, you have to pay attention to the primary specifications, which are track length, engine type, budget, and fuel capacity.
In addition to that, you also have to pay attention to the different types of snowmobiles. To name a few; there are mountain snowmobiles, trail snowmobiles, touring snowmobiles, and crossover snowmobiles.
But, you wanna choose from the best of the best? I gotcha!
Budget Option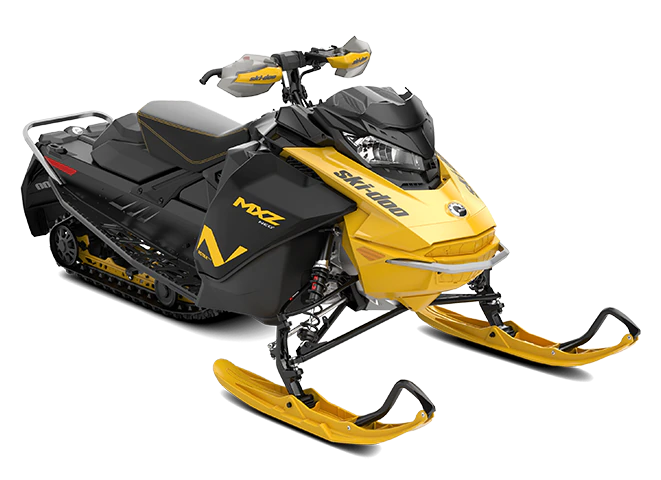 Ski-Doo MXZ Neo+
Special feature: Handlebars
Power: 55HP
Classic Choice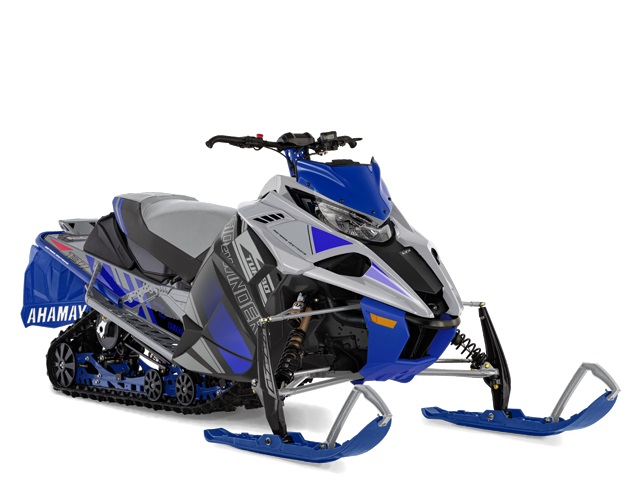 Yamaha L-TX LE EPS
Special feature: Exceptional control
Power: 200HP
Impressive Power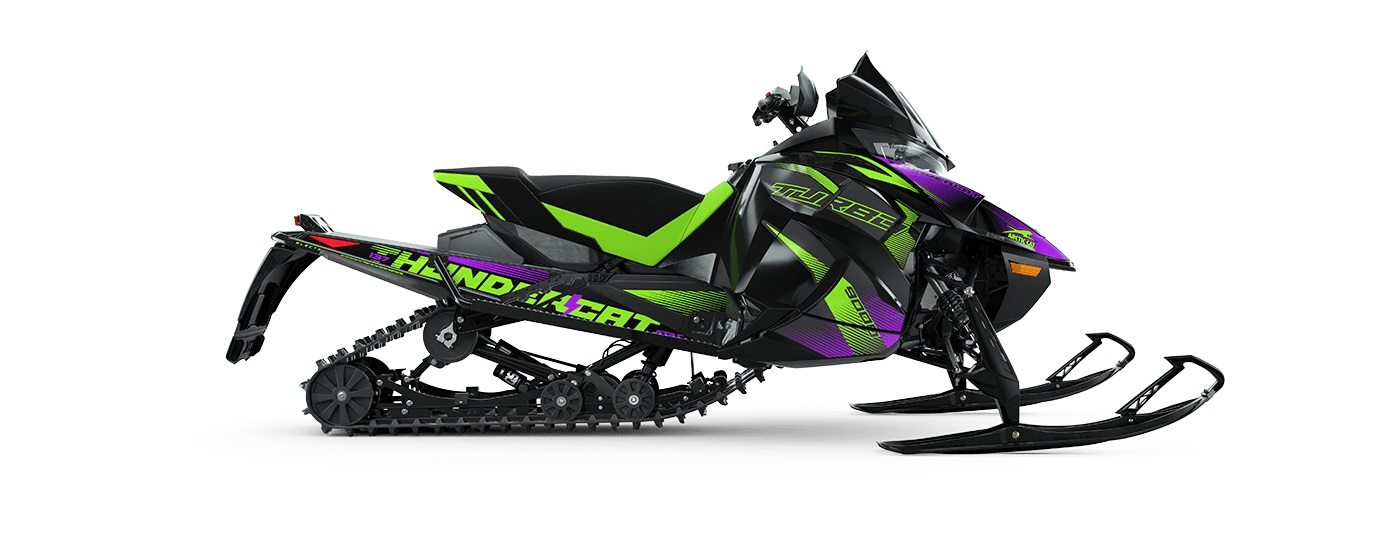 ZR Thundercat Zoomer
Special feature: LED W/ACCENT LIGHT
Power: 200HP
Great Successor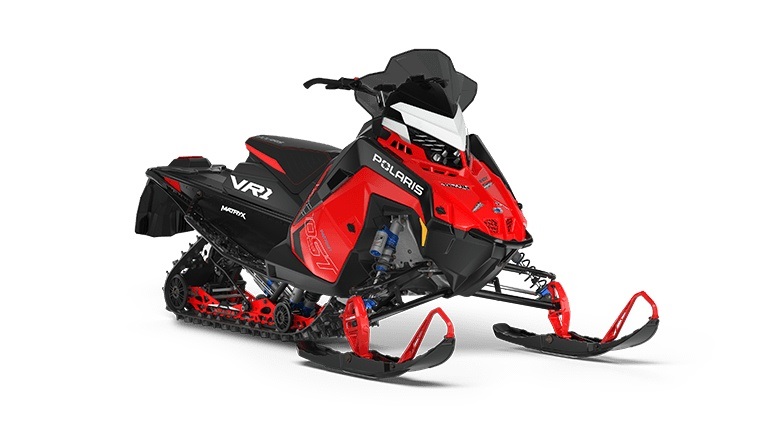 INDY VR1 137
Special feature:

Smooth
Power: 181HP
Blissful Experience
Ski-Doo Renegade XRS
Special feature:

BALANCE HANDLING
Power: 165HP
Best Snowmobile Brands for 2023
There are countless snowmobile manufacturers out there that you may get confused trying to take your pick from.
However, the choice isn't really a tough one to make! There are a couple of factors to pay attention to when selecting the most reliable snowmobile brand.
You'll find your perfect fit!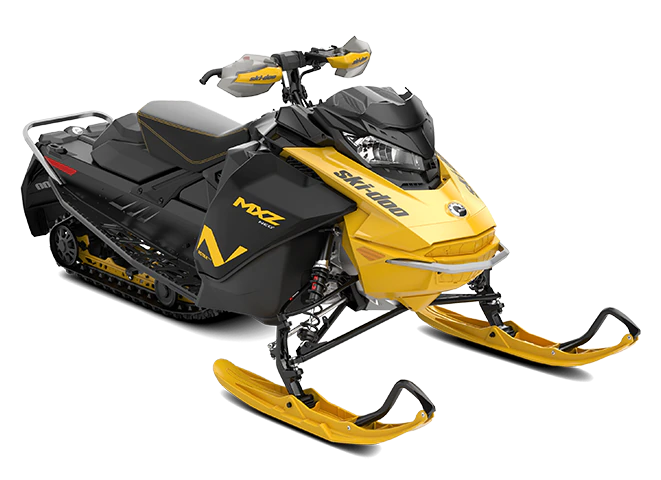 With a fuel capacity below 10 gallons and an EFI-55 Rotax liquid-cooled two-stroke engine, the Neo+ measures an overall length of 113 inches and comes with a price tag that is… very pleasant on the eyes and bank balance.
Ski-doo snowmobiles, generally, deliver the best seamless driving experience thanks to their great features, but this one specifically takes the cake as it has a lighter weight overall body but doesn't shirk on any of its winning features. Knowing how much does a snowmobile weigh can actually help you understand its basic features.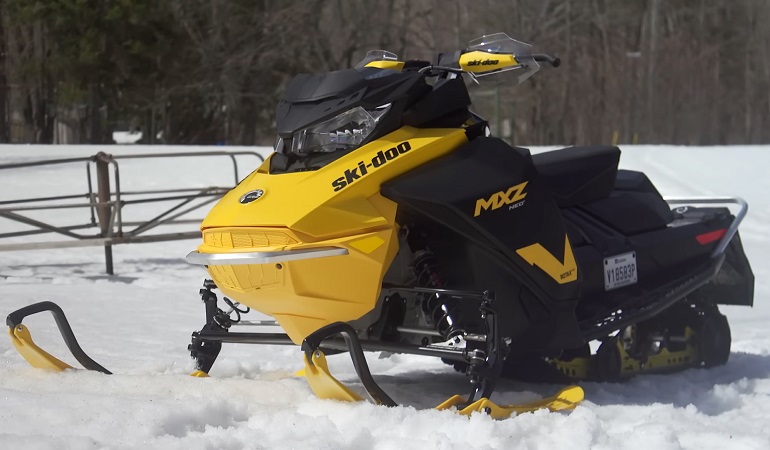 Pros:
I personally adore the slimmed-down body of the MXZ Neo+ as it makes it all the easier to handle and maneuver this beast on snowy trails. The handlebars paired with the throttle lever and suspension technology are high quality, and you'd never believe that such high-end features come at such a price.
Cons:
In a sense, there is nothing lacking in this machine, but if there were some additional features like adjustable seats, or a turbo/supercharged engine; the overall end result would be way better.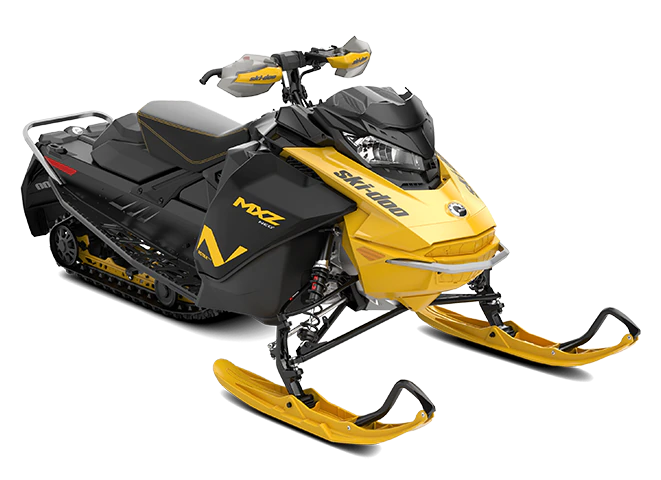 Ski-Doo MXZ Neo+
The Price of "Ski-Doo MXZ Neo+" varies, so check the latest price at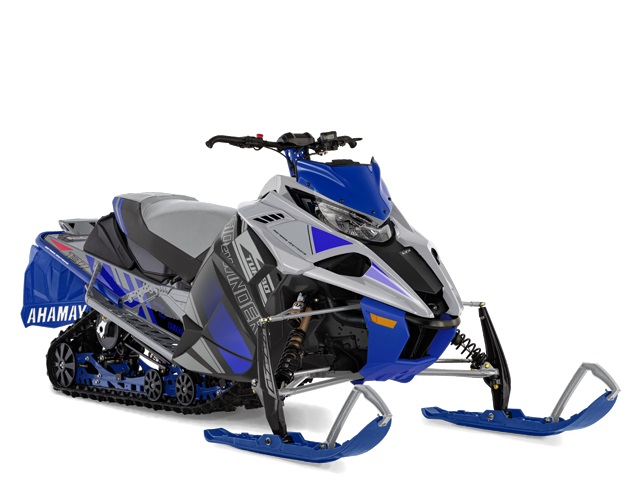 Lightweight and thoroughly efficient in every aspect, this one is a prized selection from the different Yamaha snowmobiles. With a starting price of around $20,000, it has one of the most impressive Yamaha engines.
The 4-stroke turbo ultra-performance engine rightfully earns this sled the title of fastest and most responsive of the Yamaha sleds. It has a fuel capacity of only 8.9 gallons and measures 137 inches in length.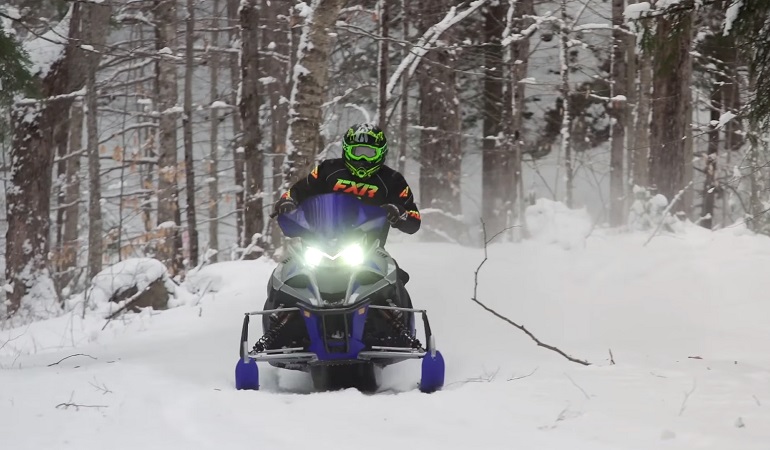 Pros:
Regardless of what the trail throws your way, this machine gives riders complete control over the steering while maintaining a lightweight feel. In addition to that, the mechanical steering system greatly aids in delivering a seamless ride experience.
Where usually the drivers of Yamaha snowmobiles face some hint of handlebar resistance due to bumps, ridges, and mounds along the trail, this Yamaha sidewinder eliminates the possibility of that with the mechanical steering feature.
Cons:
Although the existing power steering feature is a pretty sweet one, users have complained of the lack of electric power steering that could've transformed the machine to the next level.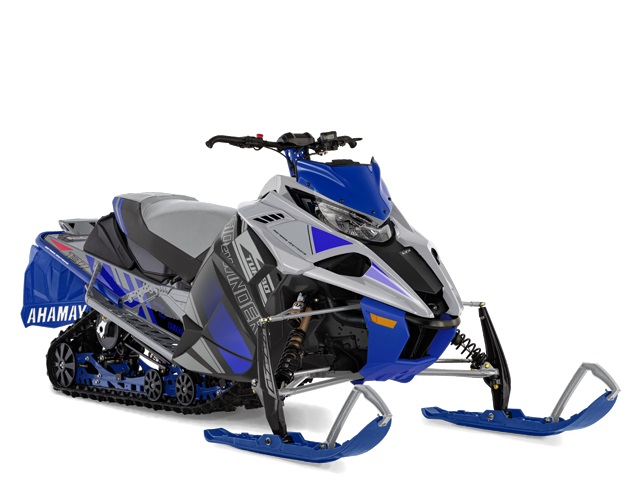 Yamaha Sidewinder L-TX LE EPS
The Price of "Yamaha Sidewinder L-TX LE EPS" varies, so check the latest price at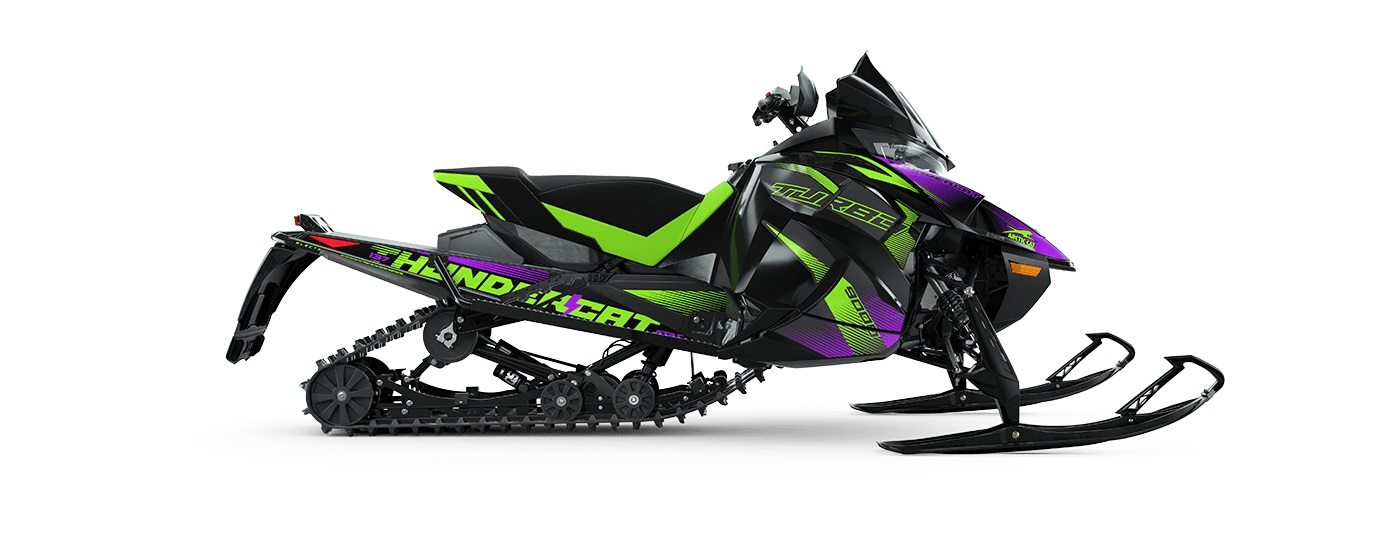 Arctic cat snowmobiles have always promised users smooth, speedy, and exhilarating experiences. The ZR Thundercat is one of those Arctic cat sleds that doesn't skirt on that at all.
The fuel capacity on these Arctic cat machines goes up to 10 gallons, however with the capacity of the engines, that is not a shocker. The 998 CC 4-stroke 9000 engine dispenses its energy in multiple stellar functions of this Arctic Cat.
To cop this Arctic Cat, the starting price lands around $20,700… and rightfully so!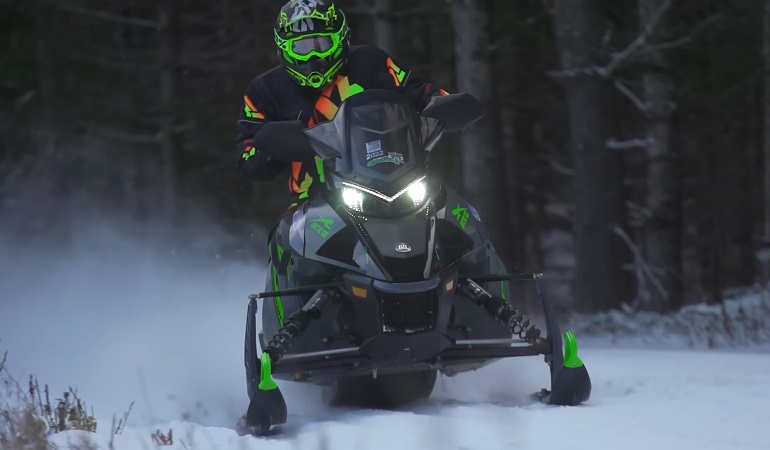 Pros:
Arctic cat riders get to enjoy the function of electric power steering on this sled which enhances the user experience and reduces wrist & arm strains. Also, other factors that determine just how comfortable the rider can get include heated seats and a 137″ slide-action.
Cons:
Couldn't find any major downsides worth mentioning.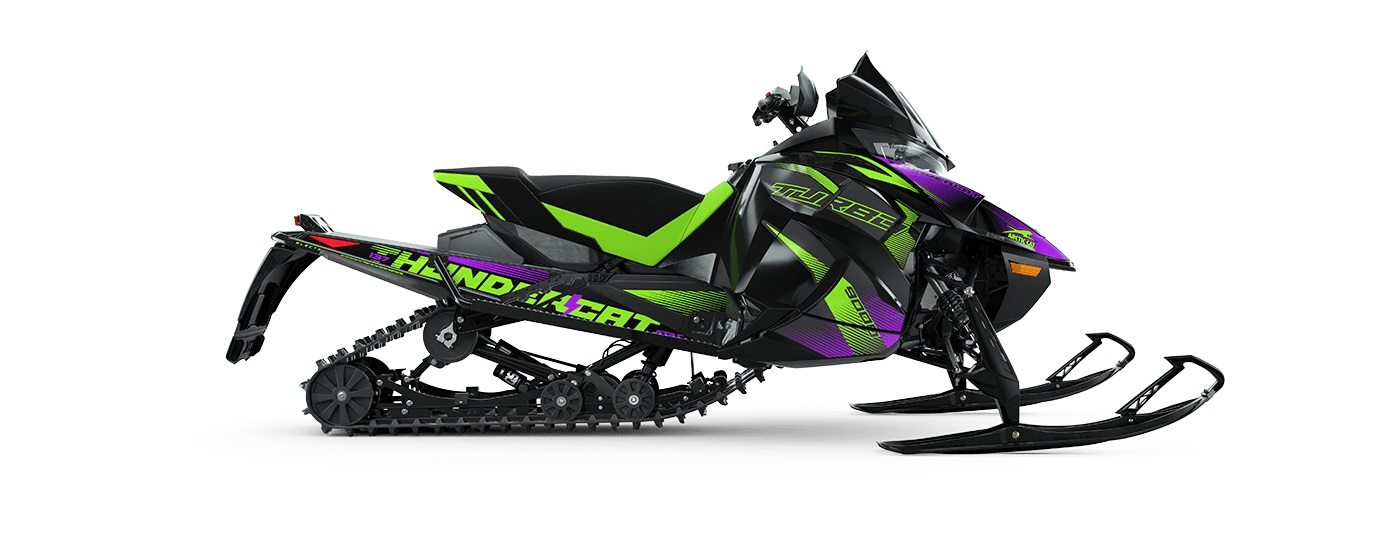 Arctic Cat ZR Thundercat Zoomer
The Price of "Arctic Cat ZR Thundercat Zoomer" varies, so check the latest price at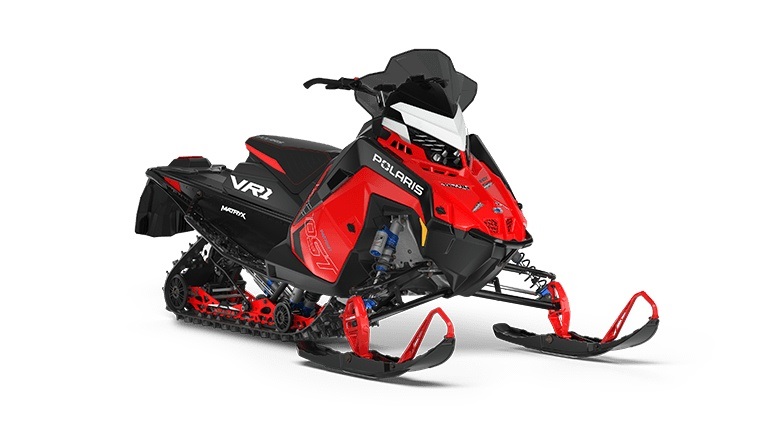 The INDY VR1 starts at a budget point of around $15,000 which may be shocking to many who aren't used to Polaris sleds, but only those who have tested and ridden on this sled can testify to just how rewarding it is.
From the Patriot Boost Polaris snowmobile collection, you get 650 Patriot liquid-cooled engines that are topped up with 11.5 gallons of fuel in this model.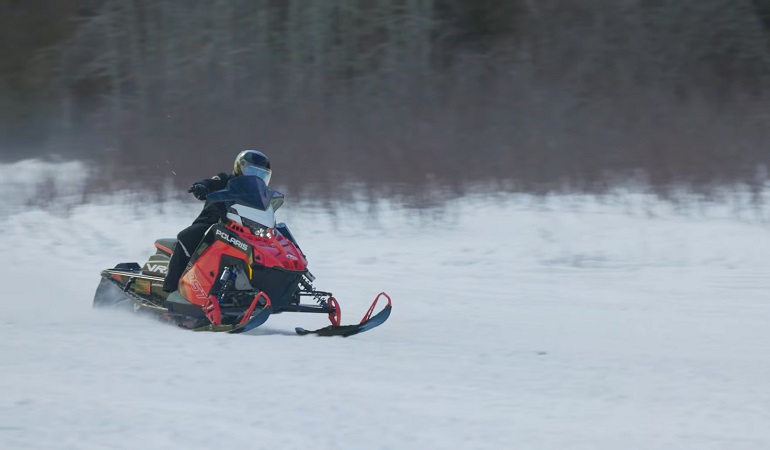 Pros:
The engine on Polaris snowmobiles has always impressed, but the VR1 has noticeably displayed stellar performance. Gliding smoothly on all trails and responding to every touch on the throttle; it's impossible to feel like the engine is lacking RPM or is a step down from its 850CC predecessor.
Cons:
For the first test run, users complained that the spark plugs have been giving them a bit of pain.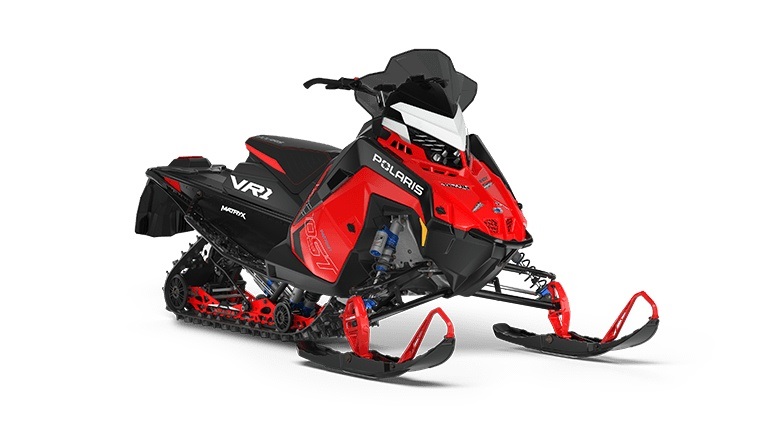 Patriot Boost Polaris INDY VR1 137
The Price of " Patriot Boost Polaris INDY VR1 137" varies, so check the latest price at
Can y'all guess by now why I put 2 Ski-Doo sleds on this list? Well, obviously because they are worth every dime you spend on them and will give you the best rides for a lifetime. The Ski-Doo Renegade XRS specifically has 2 engines, the 850 E-TEC and the 900 ACE Turbo with 165 and 180 horsepower respectively.
About $16,000 this Ski-Doo Renegade is a lifetime investment so don't you guys come at me with your double minds. Its fuel consumption is moderate at 9.5 gallons, and it functions wonderfully within this range.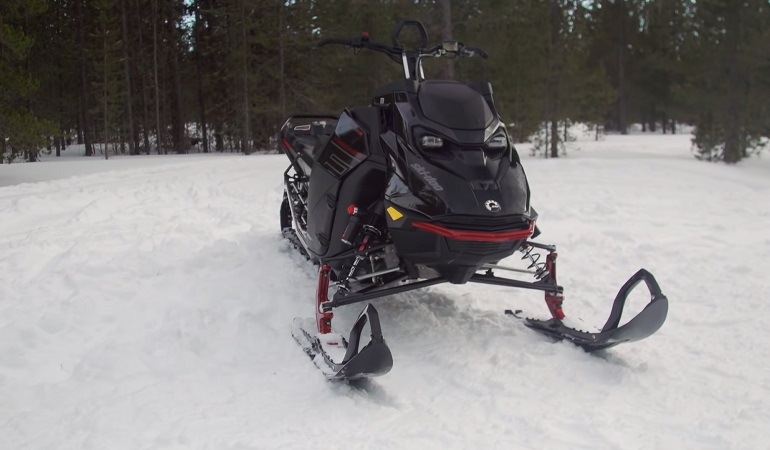 Pros:
As exhilarating as riding a dog-drawn sled in the snow this skiing dog machine has a soundless and eco-friendly engine that doesn't storm up a cloud of smoke when running.
With the added traction and quick response time, this Ski-Doo model also has adjustable handlebars which were easily my favorite feature about it.
Cons:
Using the sled throttle up to 50% on the trails will prove quick and seamless results from the engine however going from 50% onwards will take more time for the engine to respond.
Ski-Doo Renegade XRS
The Price of "Ski-Doo Renegade XRS" varies, so check the latest price at
Snowmobile Trail Riding Tips in Deep Snow
If you've ever driven a car, you're pretty clear on the instructions. Stay on the road, focus ahead, and be conscious of your surroundings. That's pretty much the same set of rules that apply to snowmobiling. Stay on the snow, eyes on the trail/track, and be aware of where you're driving.
If you're in for a long ride, remember to keep shifting your sitting position and if going at race up high speeds do not assume a fully seated position… ever.
General Tips for Trail Sleds Users
As beginner riders, you should learn all the necessary safety measures and check the weather forecast before trail riding on your own. Do a machine check (specifically, focus on your engine's functionality) every single time before riding. Remember to be suited and booted in the right snowmobile suit and wear your snowmobile gloves as well as the right snowmobile outerwear.
Carry a first-aid kit and a repair kit in your snowmobile storage in case of emergencies and remember only foolish 'just for the heck of it' stunts like overspeeding lead to blunders.
Both on and off the snow, snowmobiles have the same problem. A heavy sled is tough to move around a garage or driveway, especially in small places. Thank goodness for the snowmobile dolly. Everyone who enters deep snow must bring a small dolly with him.
A Snowmobile GPS device is an essential tool for snowmobiling, as it can provide crucial navigation information in remote and unfamiliar locations. Having a reliable GPS device can help you make the most of your snowmobiling adventures, whether you are exploring new trails or sticking to familiar ones.
Mountain Riding Tips
Rule number one… never fully sit! Keep yourself in a semi-standing position at all times for mountain trails are bumpy, rocky, and not the comfiest thing to go through while comfortably seated. Don't sit too comfortably, as the bumpy ride is bound to be more uncomfortable than stepping on a lego piece.
This position is also great when you want to pull off stunts like the 'on edge' trick that involves angling all your weight on the uphill trail side. To do that you need to assume proper body positioning, blip your throttle and immediately apply brake right after.
Backcountry Riding Tips
The flat terrain is known to be easier to navigate by riders than the unruly and unpredictable terrains of the backcountry. Especially when driving downhill, snowmobiles get twice as hard to control.
With such terrains, the side-to-side technique is important to master. It is executed by inching your body weight to one side of the trail while concurrently using the throttle. Keep your body in a neutral position.
Lastly, pay attention to where you are on the map, as backcountry tracks can get very tricky. You could spend hours out in the wilderness if you get lost.
Snowmobiling in Deep Powder
Deep powder days are what snowmobiler riders' dreams are made of. Remember to always keep your momentum when on dry powder zones. This holds especially true for steep or downward-sloping areas.
To generate your momentum, you need to start off somewhere where you have enough room, preferably flat terrain.
As you accelerate, hike your speed up according to your control. Once you embark on the upwards/downwards trail, keep your hold on the throttle and keep up your momentum.
Snowmobiling in Hard-packed snow
Hard-packed snow is an exhilarating adventure for all snowmobile riders however the hard part is stopping once you have gained high momentum and speed. This gets even more dangerous when you are speeding downhill, as you could actually fall off the sled if you don't control it.
One of the most important things to keep in mind is don't ride up mounds/hills that you can't see yourself sliding down from. Secondly, always make sure your sled is in your control.
Unstick your snowmobile
Getting your snowmobile stuck in the snow is as normal and frequently occurring as a fellow driver overtaking your car on the highway. However, it is fairly easy to unstick your snowmobile.
Start off by turning the machine off, inspect the area that has sunk in, and stomp down on the site that is close to the machine's parts. Use all your body weight to pack down all the snow around your sled.
Turn the engine back on, administer throttle, and apply your body weight to and fro on the running boards. If that doesn't work, try pulling it out manually (have a buddy help you out).
FAQs
What Is the Best Snowmobile Track Length for Trail Riding?
The ideal length ranges between 120 and 140 inches. Beginners and expert riders both enjoy memorable rides within this range as it is convenient to maneuver and steer your snowmobile on track lengths in this range.
What Is the Difference Between a Mountain Snowmobile and a Trail Snowmobile?
The mountain snowmobiles are best suited for off-trail tracks where there is plenty of deep snow, trail snowmobiles are bad choices for such conditions.
Are Mountain Snowmobiles Good for Trail Riding?
Not quite! Mountain snowmobiles are known to perform smoothly on (long) tracks due to their lighter weight. However, when it comes to trails, trail snowmobiles should be your primary choice as only they can tailor you a smooth ride experience.
Final Thought
There is plenty of killer sleds out there to suit whatever location you are headed to; whether Wyoming or Minnesota. There is also a separate snowmobile for varying purposes like touring, sport-utility, crossover, ice-fishing snowmobile etc.
However, you need to leverage the specifications of the model and weed out which exactly suits your expertise level and desired riding method. How much a snowmobile cost also plays a part when you head out to buy one.
Whichever option you choose, don't forget to have fun on the slopes!