You can travel from Ho Chi Minh to Mui Ne (and Mui Ne to Ho Chi Minh) via bus, train, private car/van, or motorbike.
The Ho Chi Minh to Mui Ne route is a well-trodden trail for backpackers, kitesurfers, and all you nomads looking to swap out the city streets for the beach.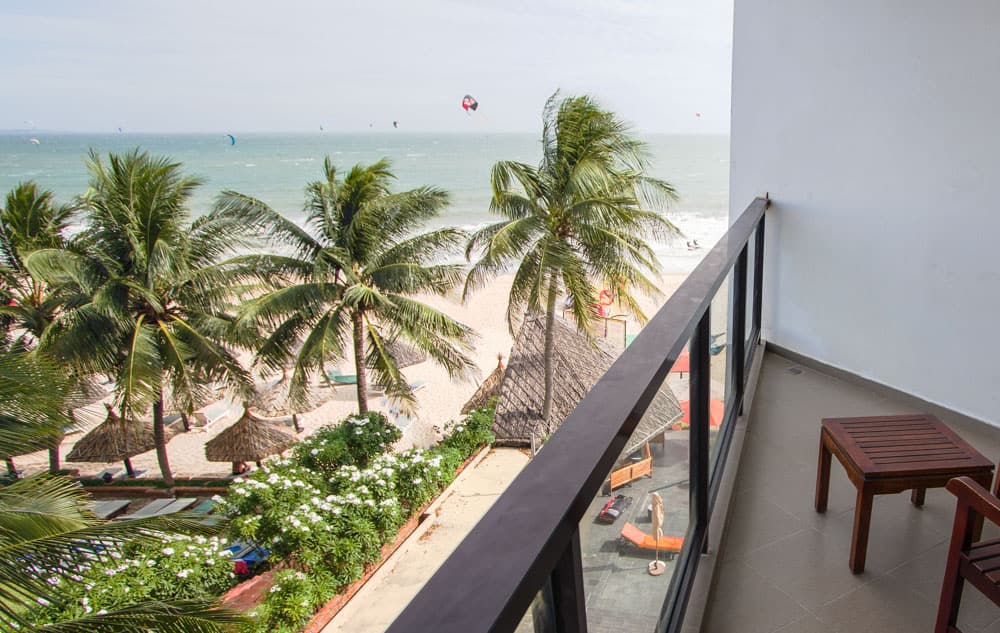 I've been coming to Mui Ne for a good few years now, and in that space of time, I've made the journey from Ho Chi Minh to Mui Ne (and back) more times than I care to remember. So take it from someone who's done this a lot, the following is everything you need to know in order to have a smooth, stress-free trip.
We'll look at how to get from Ho Chi Minh (also known as Saigon) to Mui Ne by
Bus
Train
Private car
Private van
Motorbike
We'll then quickly break down each option based on its cost, timing, comfort, and overall awesomeness (think sightseeing and soaking in the countryside).
You might also like:
How far is it from Ho Chi Minh to Mui Ne?
There's close to 220 km of distance from Saigon to Mui Ne, which takes anywhere from 3.5-7 hours to cover (depending on traffic and which mode of transport you choose).
The fastest way to get from Ho Chi Minh City to Mui Ne is by private car, which typically takes around 4 hours (as little as 3.5 hours if you don't hit any traffic or make any stops).
If you're looking to get some kite lessons, book your lessons with the best kite school in Mui Ne right now!
Review of 5 easy ways to get from Ho Chi Minh to Mui Ne
Best budget option: bus
Cost: 140,000-170,000
Time: 5 hours average
Runs between: 07.00-21.00
Comfort: 3/5
Extra luggage charge: yes
Taking the bus from Ho Chi Minh to Mui Ne is one of the most popular ways to travel- and no surprise, since it's the cheapest option. Personally, this is the method of transport I normally use when going from Saigon to Mui Ne.
Now, up until a couple of years ago, travelling on this bus route took 6-7 hours- but since the completion of the highway, the journey now takes just 5 hours (though admittedly longer if you're travelling during a public holiday or if you get stuck trying to leave the city during rush hour).
But here's the really good news:
Even though the Ho Chi Minh Mui Ne bus is super cheap, it's still pretty comfortable (and gets you there in reasonably good time, too).
The only thing that kinda sucks?
There's currently no night bus from Ho Chi Minh to Mui Ne (not yet, anyway).
Most of the buses are sleeper style, meaning you have a semi-horizontal reclining seat to stretch out in (well, at 5'6" I can stretch out in it, but my 6'1" boyfriend has to get a bit more creative with his legs).
The best buses are clean, comfy, air-conned, and some even offer wifi and complimentary snacks and water.
Bus companies serving the Ho Chi Minh to Mui Ne route are a dime a dozen, and most of them have ticketing offices in Pham Ngu Lao in District 1. While it's easy to pick up a ticket at any one of these offices, it can be tricky to tell the high quality companies from the cowboys.
Lest you get stuck riding for 5 hours in a crappy bus with no aircon and a driver with questionable braking skills, we recommend booking your tickets through our partner Bookaway since they pre-vet the transport companies, get you the best deals (aka local prices) and have 24/7 customer support.
UPDATE July 2019: A limo bus service recently started operating the Ho Chi Minh to Mui Ne route; their buses are comfortable, spacious, and affordable, and most importantly the drivers prioritise safety on the road. Check prices and reserve your tickets with the limo bus online.
Another good booking platform for buses, taxis, private cars, and minivans that may propose different options is 12go.asia.
Best for sightseeing: train
Cost: 200,000-330,000 + 200,000 taxi
Time: 5 hours average
Runs between: 6.40 am daily train
Comfort: 3.5/5
Extra luggage charge: free under 20kg
Taking the train from Ho Chi Minh to Mui Ne is simple, affordable, and takes about as much time as it the bus. The train leaves Ho Chi Minh daily at 6.40 am and gets you to Phan Thiet by 10.30-11.30.
The biggest plus?
You'll be able to soak in the awesome views of the passing scenery as you blast out of the city and into the Vietnamese countryside. From dragon fruit farms to tiny villages, the Ho Chi Minh to Phan Thiet train takes you veering away from the highway and hum of the city to see a part of the country you otherwise would have missed.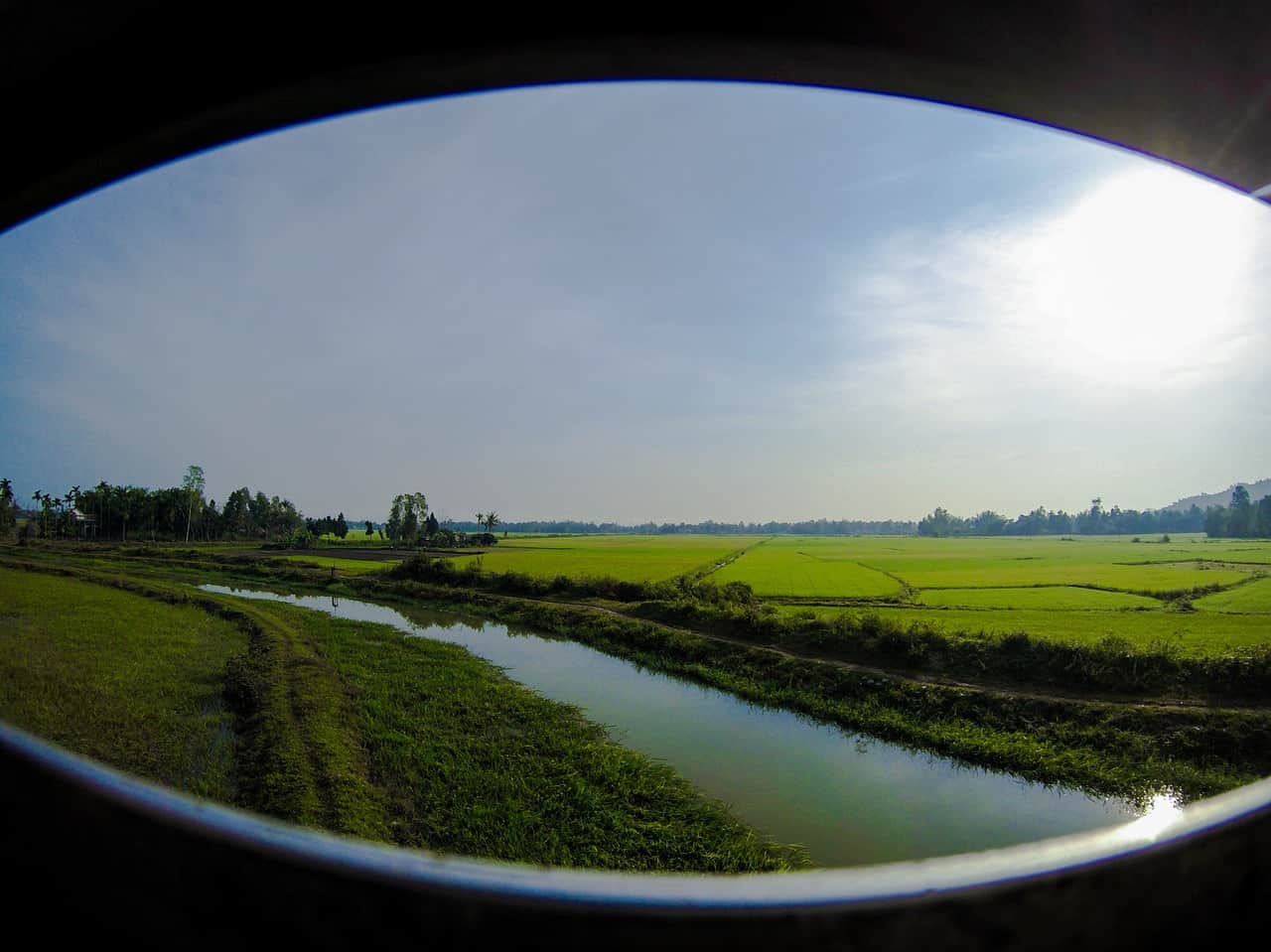 The train departs from Saigon Railway Station in District 3, which is reachable in 20 minutes from the airport and downtown D1 respectively.
The train will arrive in Phan Thiet, which is the next town over from Mui Ne. You'll need to take a 25-30 minute taxi to your final destination (this bumps up the total price quite a bit).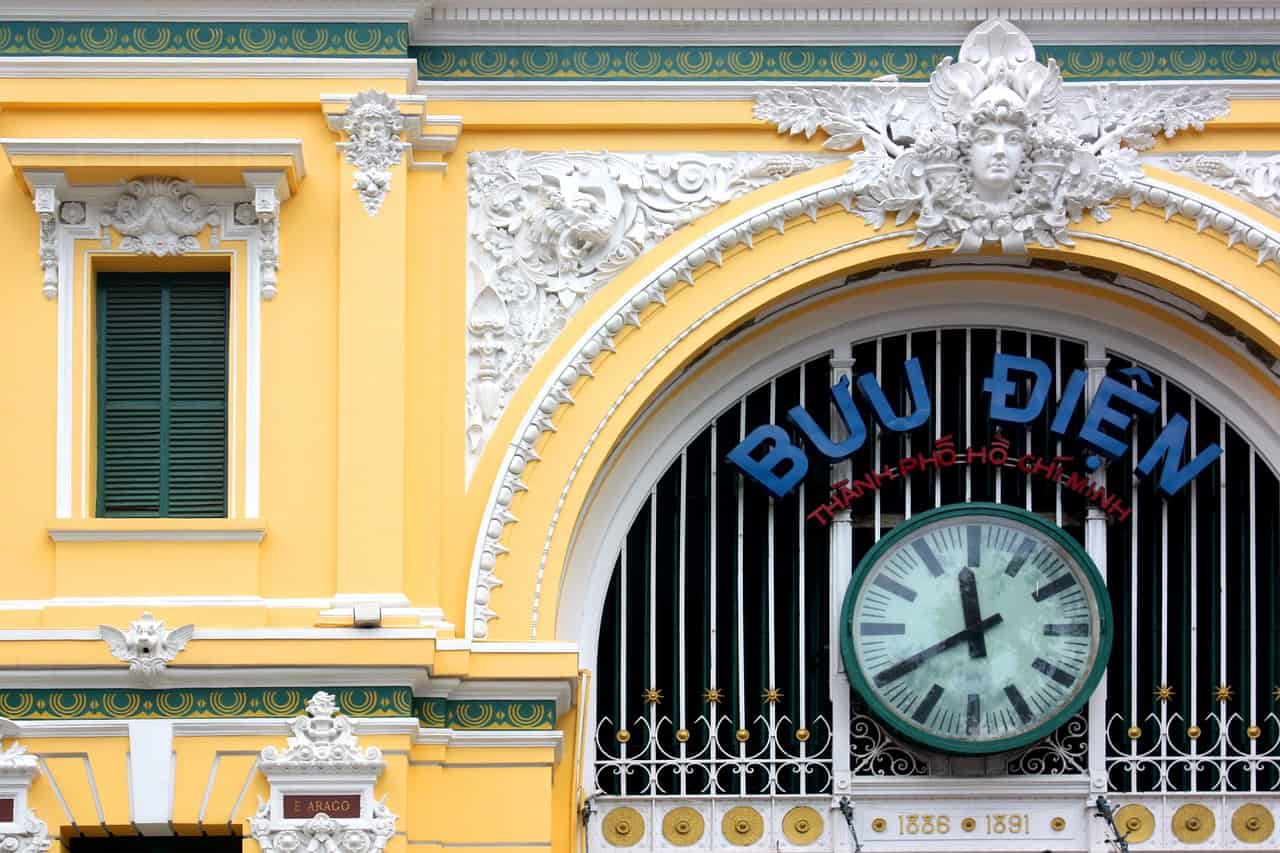 When taking the train from Ho Chi Minh to Phan Thiet, you can opt for a hard seat, soft seat, hard berth (6 beds/cabin), or soft berth (4 beds/cabin), in order of ascending price. If you've never done it before, booking train tickets at the station isn't always easy, so for peace of mind, I always book mine here.
Vietnam Railway estimates the travel time from Saigon to Phan Thiet to be about 4 hours (but in my experience, it's usually closer to 5). If for some reason, you can't get tickets to Phan Thiet, you can also take the train from Saigon to Binh Thuan (3-4 hours), which is about an hour away from Mui Ne by taxi.
Best for comfort: car
Cost: from $75 upwards
Time: 4 hours average
Runs between: 24/7
Comfort: 5/5
Extra luggage charge: no
If you're wondering how to get to Mui Ne from Ho Chi Minh in the least amount of time possible, a private car is for you.
Though I only did it a few times myself, hiring a private car to take you from Ho Chi Minh to Mui Ne is by far the most comfortable (not to mention quickest) way to travel. Typically the ride takes about 4 hours, but you can make it in 3.5 if you time the traffic right and don't make (m)any stops.
Not only that:
The driver will also come to pick you up whenever you want- even if your flight arrives in Ho Chi Minh really late at night when the trains and buses have stopped running. Sorted!
Cars should be booked in advance so that you can arrange a place and time for the driver to collect you. Drivers are always happy to wait for you outside the arrivals terminal at the airport, which saves you from dealing with the insane traffic of downtown Saigon (which, ugh, should always be avoided IMO).
If you're staying in a resort in Mui Ne (or if you're heading there to kitesurf), your host will often be able to organise an airport transfer for you. And if you're down to do some wheeler-dealing, you can also try posting your needs in one of the local Facebook groups like Mui Ne Buy & Sell or Mui Ne Info & Events.
Best for groups, kitesurfers, and travellers with lots of luggage: van
Cost: from $80 upwards
Time: 4 hours average
Runs between: 24/7
Comfort: 5/5
Extra luggage charge: no
Taking a private van from Ho Chi Minh to Mui Ne is the best option for big groups of friends or anyone travelling with large amounts of luggage (and especially those who want to get from door to door with minimal effort).
Lugging your luggage to the train station or downtown to the bus stop- though possible- is a pain in the arse. But thankfully, it's totally avoidable!
If you can swing the cost, a private van will pick you up and drop you off exactly where you want. We once hired a 26 seater bus to take a big group of us directly from the airport to our place in Mui Ne which was super convenient and worked out at a really decent price.
Think about it:
Once you've paid for a taxi to downtown Ho Chi Minh City, the bus/train ticket to Mui Ne, the extra luggage charge, and the taxi on the other end- you've probably met the cost of splitting a private van with your crew.
The other huge draw?
In just 4 hours average, it's one of the fastest ways to travel from Ho Chi Minh to Mui Ne.
You can rent vans with 7/9/12 seats as standard, and as I said, it's also possible to rent bigger buses up to around 30 people. Book your vans from Ho Chi Minh to Mui Ne here.
Best for adventurers: motorbike
Cost: $5 worth of gas, daily motorbike rental $8, second-hand motorbike $150+
Time: 4.5-6 hours
Runs between: 24/7
Comfort: 3.5/5
If you're of the 'it's not about the destination, it's about the journey' kinda camp, you'll have an absolute blast taking a motorbike up from Ho Chi Minh to Mui Ne.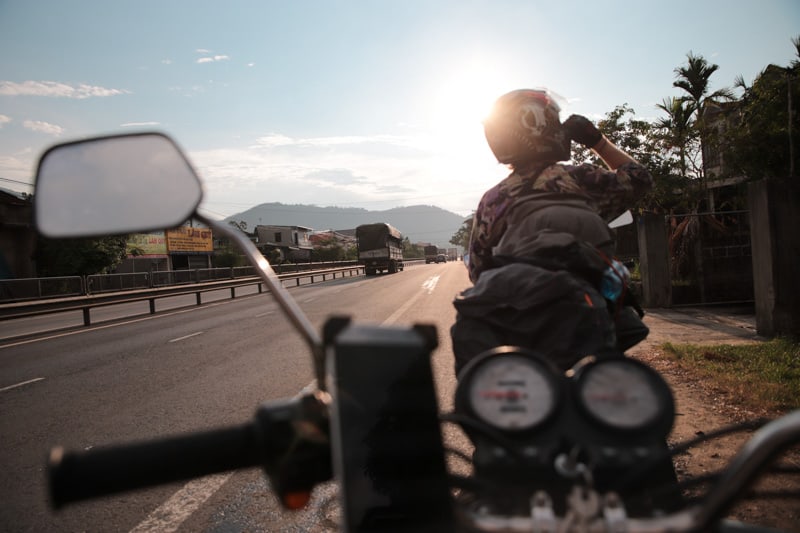 Whether you're renting a bike from a company in Saigon or doing the road trip on a bike you've bought yourself, road-tripping from Ho Chi Minh to Mui Ne will take you through a pretty fun part of the south-central countryside.
You can choose to take the highway (which is the faster route but much less exciting) or the coastal road through Vung Tau, La Gi, and Ke Ga. Though longer on the road, these towns offer tons of fun in the way of surfing, kitesurfing, and sightseeing (if you're keen to know more about that, read our post on why these towns are among the best places to go kiteboarding in Vietnam, as well as for surfing in Vietnam).

Travelling from Mui Ne to Ho Chi Minh
The trip from Mui Ne to Ho Chi Minh is same same… but just a teeny tiny bit different.
Here's what you need to remember for your return trip:
Bus
Bus companies serving the Ho Chi Minh to Mui Ne route will also be able to bring you back from Mui Ne to Ho Chi Minh once you've finished your stint in the beach town. The ticket price is the same on the way back down, and though it's always possible to book your spot from any of the bus offices in the town, we recommend booking it here for extra convenience and security.
The buses typically pick you up from wherever their depot is along the main Mui Ne road, but sometimes they'll offer a pickup service from outside your hotel/guesthouse (As long as it's located on the main strip).
The really good news is that it is possible to travel from Mui Ne to Ho Chi Minh by bus in the night. You can take a night bus from 11 pm to around 1 am, which gets you to Ho Chi Minh in the wee hours of the morning (4-6 am, depending on your time of departure). The bus will drop you off in Pham Ngu Lao, District 1.
Buses also run throughout the entire day. Make sure you factor in Ho Chi Minh rush hour traffic if you're planning to arrive in the city in the late afternoon/evening- especially if you're taking a flight from Ho Chi Minh airport. It's an absolute nightmare to get stuck for 1+ hour on the outskirts of the city!
Train
For anyone planning to take the train from Mui Ne to Ho Chi Minh, you'll need to take a taxi from Mui Ne to Phan Thiet train station first. You can hail a taxi anywhere along the main road in Mui Ne (the green Mai Linh taxis are the most common, and drivers always use the meter).
Taxis are virtually always driving up and down the street, so booking a taxi isn't usually necessary.
The train from Phan Thiet to Mui Ne departs daily at 13.10 and arrives in Saigon between 17.00 and 18.00.
You can book your train tickets at the station in Phan Thiet, but if you're in Mui Ne you probably don't want to make an extra hour-long round trip to reserve your spot in advance. The most convenient way to get your train tickets from Mui Ne to Ho Chi Minh is to book them online in advance.
Car
Travelling back down from Mui Ne to Ho Chi Minh is a cinch in a private car. The driver will be able to pick you up from anywhere you need (your guesthouse, hotel, or even straight from the kitesurfing club) and drop you directly to your next destination. This is definitely the most convenient, quickest, and comfortable option- particularly if you're bound for Ho Chi Minh airport.
You can book your car from Mui Ne to Ho Chi Minh online in advance, guaranteeing you a reliable driver, a nice car, and good customer service.
Van
Taking a private van from Mui Ne to Ho Chi Minh is for sure the best option for groups of travellers, nomads travelling with a lot of luggage, and kitesurfers or windsurfers. Your driver will be able to pick you up wherever you need- even if that means waiting for you outside the kite club while you squeeze in your final session before going home.
For maximum convenience and reliability, we recommend booking your van from Mui Ne to Ho Chi Minh online in advance.
Motorbike
If you drove your motorbike up from Saigon, chances are you'll want to continue your road trip once you've finished up your time in Mui Ne. Take your pick between the faster highway route and the scenic ocean road.
And for those of you that don't need to return to the city, your next leg of the adventure should definitely be to head north along the insanely beautiful coastal road between Mui Ne and Phan Rang– Vietnam's newest up-and-coming kitesurf spot.
You might also like: