As winter approaches, the lure of the crisp cool air calls us in. If you're an outdoorsy person during the winter months, maybe you have considered going snowboarding, but were never sure how to get started or what the costs would be.
If it's your first time, it can be hard to determine what equipment you need. It's an exciting sport to get involved in, but it can also be an expensive sport. It's a good idea to know what you are getting into before you try the sport of snowboarding.
We will break down everything you need to know about snowboard costs if you want your own gear so that it's not an overwhelming process.
How Much Does the Average Snowboard Cost?
The cost of snowboarding can fluctuate because gear costs vary depending on what you want and your skill level. Experts will pay more for their snowboarding women's gear than beginners because their equipment is more advanced.
The average cost of basic snowboard equipment is roughly $1,300, including a snowboard, bindings, snowboard goggles, mittens or gloves, underwear, and clothing. A professional snowboard is between $400 and $1,000. That, of course, does not include your lift ticket, snowboarding lessons, and other expenses.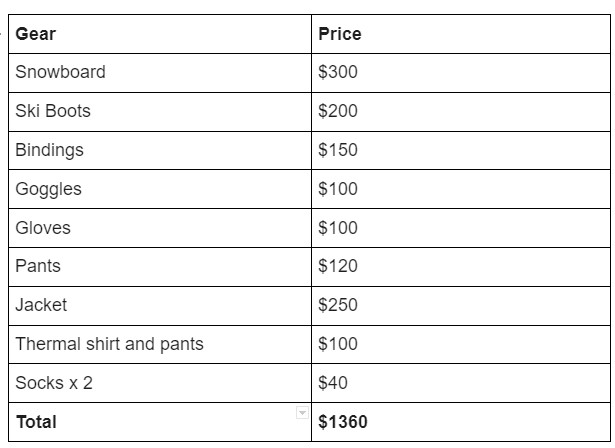 Is It Worth It To Buy a Snowboard?
Snowboarding can be expensive, so sometimes people choose to rent boards rather than buy one. You might want to rent a board before investing. Keep one thing in your mind that is snowboarding is hard if you're a beginner. If you're going to snowboard a lot, it's an investment to purchase your own board because you will spend more by renting than if you just bought a new snowboard. You should also need to know how to store a snowboard while purchasing the snowboard.
Why Is Snowboarding So Expensive?
When you think about getting involved in snowboarding, you assume the expense just comes in equipment, but that's not the case. You might not have considered additional expenses, such as food, lodging, snowboarding lessons, season pass or lift tickets, the cost to travel to the ski resort, and parking.
Food and Drinks During Stay
Even if you're just spending the day at a resort, you will need to eat or have a few drinks with friends. Eating out for three meals a day can be expensive, especially if you enjoy cocktails or beer throughout the day.
Lift Tickets/Season Pass
part of going on a trip is accessing a snowboarding season pass or purchasing lift tickets. A lift ticket can cost roughly $75. Seasonal passes can be expensive, roughly $1,149, but if you go often, it would be worthwhile over time.
Right Clothing and Equipment
Having the right equipment determines how well your snowboarding experience will be. Rental prices can be expensive, so if you're going to do it a lot, you can save money by getting your own gear. It's important to acquire the essential snowboard gear you need, such as bindings, jackets, pants, ski boots, helmets, goggles, and snowboards.
Accommodation
It can be one of the most expensive parts of a snowboarding trip whether you grab a 5-star hotel, Airbnb, or a ski chalet, it's going to increase the cost of your trip significantly. If you travel as a group, you can cut costs on accommodation.
Parking
Parking is a given no matter where you go, and resorts usually require you to have a parking pass. You should average between $10-20 for parking.
Snowboard Lessons
Lessons aren't required to go snowboarding, but many people choose the option before they go up the mountain on their own. Even if you just have a few lessons as a beginner, it can significantly improve your skill level. There is the option of getting private lessons or group lessons. You can be prepared to pay $20-50 per lesson in a group or between $70-500 per private lesson.
If you are interested to read the history of snowboarding check out our article.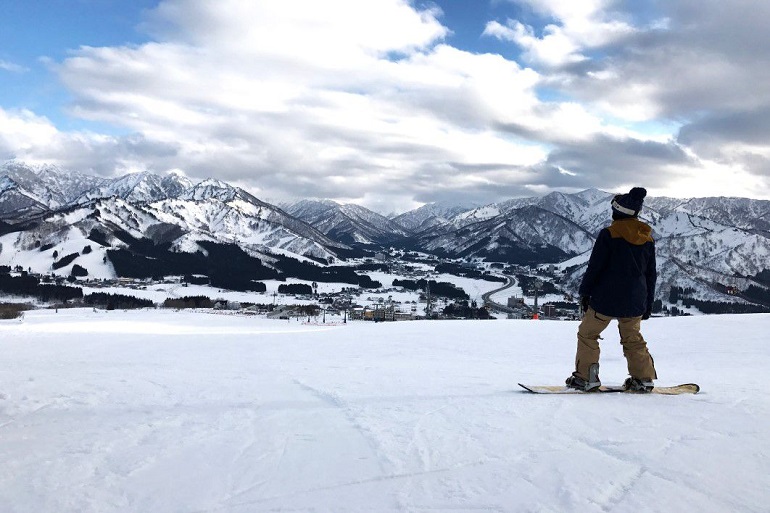 Airfare or Other Transportation
Airfare can be costly, especially if you are traveling for a large distance to ski resorts. Even after you land, you might need to rent a vehicle to get to the resort. It can save you a few bucks if you travel with a group so that you can split the cost of transportation and accommodation.
There are pros and cons to buying a snowboard, and we'll look at each option so you can decide whether it's better to consider rental costs or not. Not everyone needs to purchase a board, many people choose to rent their equipment or consider used gear and used equipment.
Pros of Buying a Snowboard
Many people purchase a snowboard because if they plan on being on the mountain a lot, it makes more sense to purchase as you'll end up paying more in rental costs over time. The following are some benefits to buying a snowboard rather than renting:
You don't have to go to the rental shop every time you go snowboarding.
Your snowboarding skills become more consistent as you use the same board every time.
You can choose a snowboard based on your style – professional or freestyle.
You have a better chance of finding a board that suits your ability level.
Purchasing your own board allows you to get the right size and shape for your physique.
Renting a board gives you limited options on the quality of the snowboard.
By renting, you might end up with the wrong snowboard size to fit your physique or ability.
Cons of Buying a Snowboard
There aren't too many cons to renting a snowboard because, for avid snowboarders, it just makes sense to purchase a board in the long term.
Renting a board will allow you to try out different types of snowboards to find which board suits you before buying it.
An excellent quality snowboard is expensive, so if you're on a budget, renting might be a better option until you can buy.
Where Are the Cheapest Places to Snowboard?
High-end resorts might have the luxury facilities we all want, but they're not exactly budget-friendly. These places typically charge more than $100 for an adult lift ticket, which doesn't include lodging, equipment rental, or dining.
There are plenty of cheap options to go snowboarding at lower prices. Below are some options for where you can snowboard without breaking the bank.
Jay Peak, Vermont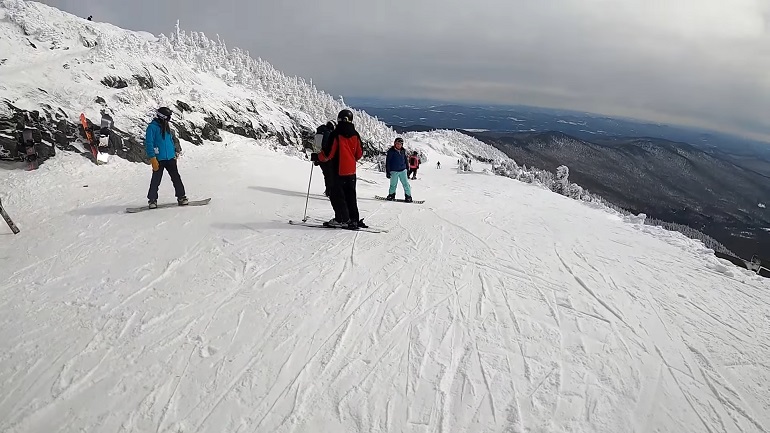 It's an excellent snowboarding spot with the most snow in eastern North America. There are 81 trails in over 50 miles and more than 100 acres of terrain. A one-day lift ticket costs roughly $89 for an adult.
Ski Cooper, Colorado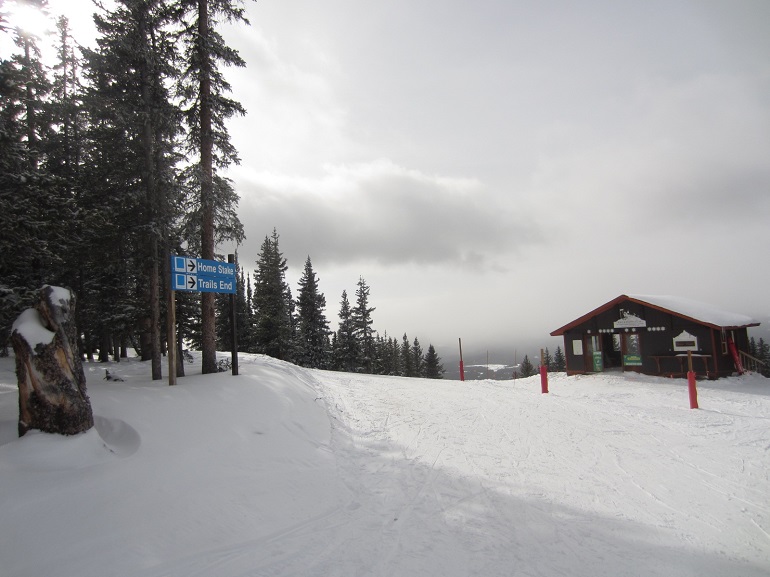 It's a friendly location where you'll find 60 runs over 500 acres. It's the type of place that is cheap enough to bring the whole family. Full-day lift tickets are $58 for adults and $37 for kids between 6-14. If you're just learning to snowboard, you can purchase a lift ticket on the bunny hill for $25.
Blacktail Mountain, Montana
The mountain, nicknamed the "upside-down hill," is considered a more intermediate hill. It costs $45 for a day of skiing for adults, $32 for teens, and $22 for tweens. Children under 7 get to ski the hill for free.
The Berkshires, Massachusetts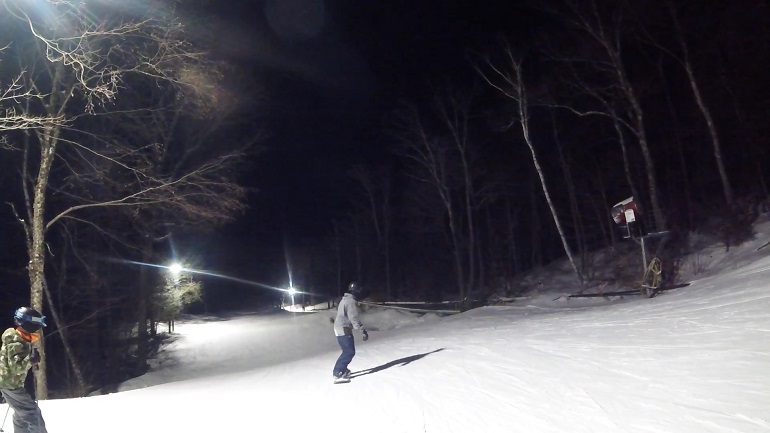 It is also an affordable ski resort, most popular in the fall and summer due to its scenic views. One-day lift tickets are $65 for adults. Weekday snowboarding is only $25. It costs children $55/$20, respectively, and kids under 6 are $25/$15.
Brighton, Utah
Brighton Resort boasts an average snowfall of 500 inches for snowboarders and has 66 runs. As an adult, you can expect to pay $99 for daily lift tickets. Youth tickets (ages 11 to 13) start at $55. There are lower rates for night boarding or beginners.
Lake Tahoe, California
It's one of the more affordable places to snowboard. Adult lift tickets start at $64 online, $39 for teens, and $29 for kids. You can see the lake from the runs, which offers a surreal view.
Ogden, Utah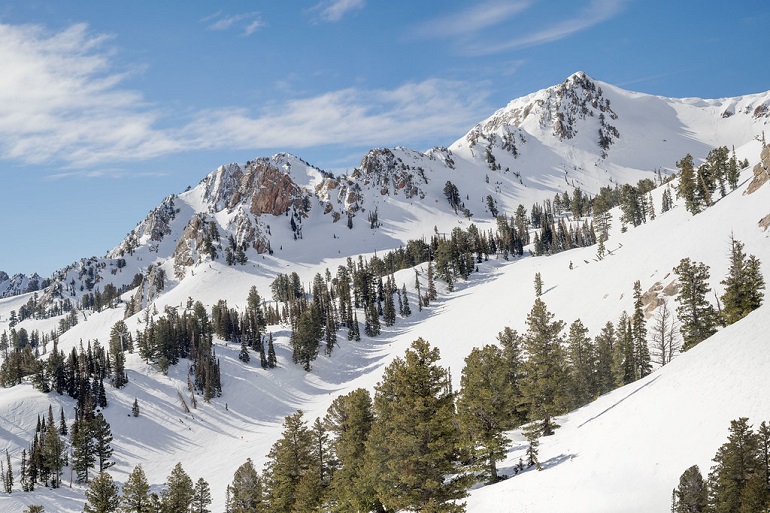 Powder Mountain in Ogden, Utah, charges $95 for daily lift tickets. If you love snowboarding at night, the fee is $33. There are 8,500 snowboarding acres which is the most for any resort in the United States. Holiday tickets cost $50 for adults and $40 for children.
Crystal Mountain. Washington
This resort is a family-friendly snowboarding area. It's an excellent place for day-trippers who want a weekend away. There are over 57 runs on 2,600 acres to try out your snowboarding skills.
The best part is that they have cheap rates with daily lift tickets at $65 for adults. Kids can ski for as little as $26, and youths pay for lift passes at $57.
Santa Fe, New Mexico
In New Mexico, you can snowboard down 86 trails over 660 acres with various options for different levels of snowboarders. An all-day pass costs $84 for adults, $70 for the military, $64 for teens, and $56 for children. The beginner lift is available for $40.
Cranmore Mountain, New Hampshire
This resort is perfect for those looking for a cheap snowboarding trip. If you need to take a break from snowboarding, they also have a mountain rollercoaster ($13 a ride) or an adventure park. Adult lift tickets cost $66, and children $52. If you buy tickets online, they are also cheaper.
Conclusion
Snowboarding can be a fun and rewarding sport to get involved in. If you're a newcomer to the sport, it's impossible not to spend money before you hit the slopes. Buying used equipment and snowboard can help cut costs, but it's harder to personalize the board to what you need.
If you are working on a budget, you can start by renting, borrowing, or buying used or cheap snowboard gear to begin your boarding adventure. If you want a cheaper vacation option, it's always best to travel in a group to save on transportation, parking, and accommodations.