Are you daydreaming about cramming in a ton of runs on your ski day? Without even prepping for the mean weather? If yes, let me pop your pipe dream and fix your fantasy-prone personality.
If it's a no, let me ask you some questions. What's your first line of defense against the cold? What do you consider an optimum microclimate against a chilly atmosphere? Do you know what's the biggest challenge you can face while skiing?
Do you see? Even your gadget is so second-hand embarrassed. It is okay mobie hoomans tend to like this fool's idea of glory, AKA "false pretenses." That said, staying warm is the biggest challenge you are going to face in cold weather. And that weather, believe me, would be meaner than I seem to be.
Often you will find yourself shivering from cold, while on many occasions, you would be swimming in your sweat as if you were Michael Phelps. LOL! Please excuse my elite jokes. But the unpredictability of cold weather has me stumped.
I'm sure, you would also find it meaner than a junkyard dog. But not if I enlighten you on how to tackle the monster. All that experience weighs me down, but I educate for altruistic reasons. Now do not 'sus' me.
Let's cut to the chase and get down to what's important, i.e. saving your arse. So, read on, have amazing rides, and thank me later.
How to Layer for Skiing
It is quite a challenge to regulate your body temperature when you are clipped into skis while standing in brutal weather. Staying warm is imperative for your health, as subjecting yourself to the chilly snow and ice for long hours can result in pneumonia and other conditions like this.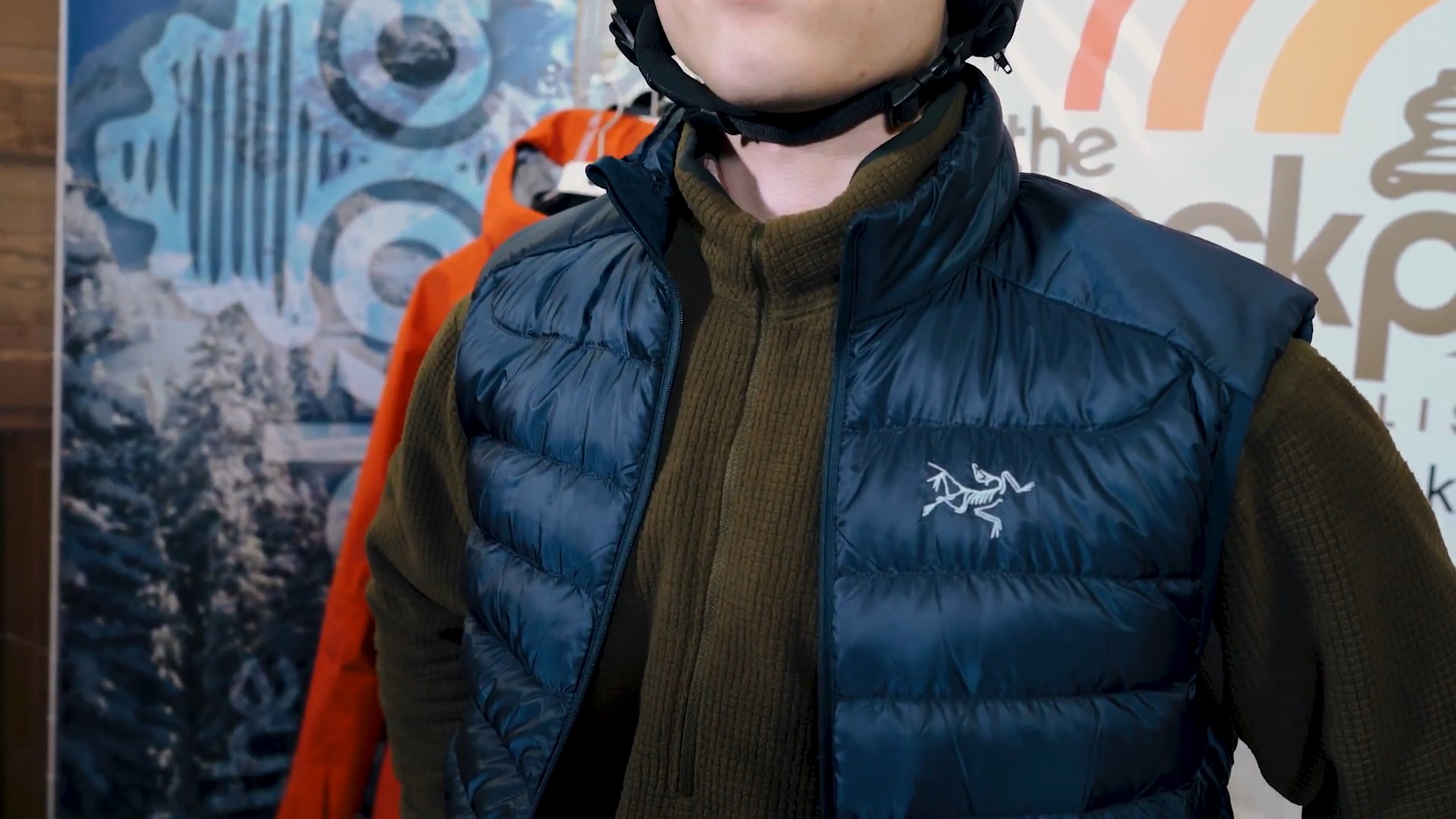 Before we get into the details regarding clothing type and the number of layers, I would like to take you through other topics very briefly. You need to focus on all these factors before you go skiing, I mean, only if you love your life. So, let's get started!
Weather Forecast
Knowing the problem is half the solution. Also, to know your enemy, you must become your enemy. And your enemy is? The weather. What more could I say to make you understand the importance of knowing the temperature before you say adios to pals sitting inside?
Listen! Temperatures can range from -30 degree Celsius to 12 degrees Celsius. You need to check what time of the season and where on earth you want to ski.
Knowing the weather will let you pack accordingly, also try to overpack always. As it is common for the sun's temperature to fluctuate like crazy. One more thing, the top of the slope can be 10 degrees different from that of the temperature below.
Start Warm
First thing first, do not store your equipment in any areas with low temperatures. Always store your ski gear in a warm place, brush off any snow before starting, hang it up to air, and dry it at room temperature. Heat up your boot liners near a heater if it feels cold to touch for an extra boost.
Because the wetter you are in the windy weather, the more deadly the situation can become. Always remember, wetness drains the heat away.
Once you put on the gear, stay in the same room for like five to ten minutes and let your core warm-up. However, avoid getting too hot, as more moisture can make you feel colder outside.
Fuel Yourself Up
A hefty meal would be a good start too. Hungry people tend to feel colder, so do not dare go outside with an empty stomach. Your good meal will not only help you secure more runs while ski touring, but it will also provide much-needed body heat and energy.
Aiming for a mix of carbs, proteins, and fat will work. Why all these? Because you are going on an adventure that involves hours of exercise.
Close the Gaps
It means keeping your skin covered by minimizing the surface area of bare skin. Now you might be thinking that I am dumb to point it out, but many people ignore tiny gaps between clothing layers.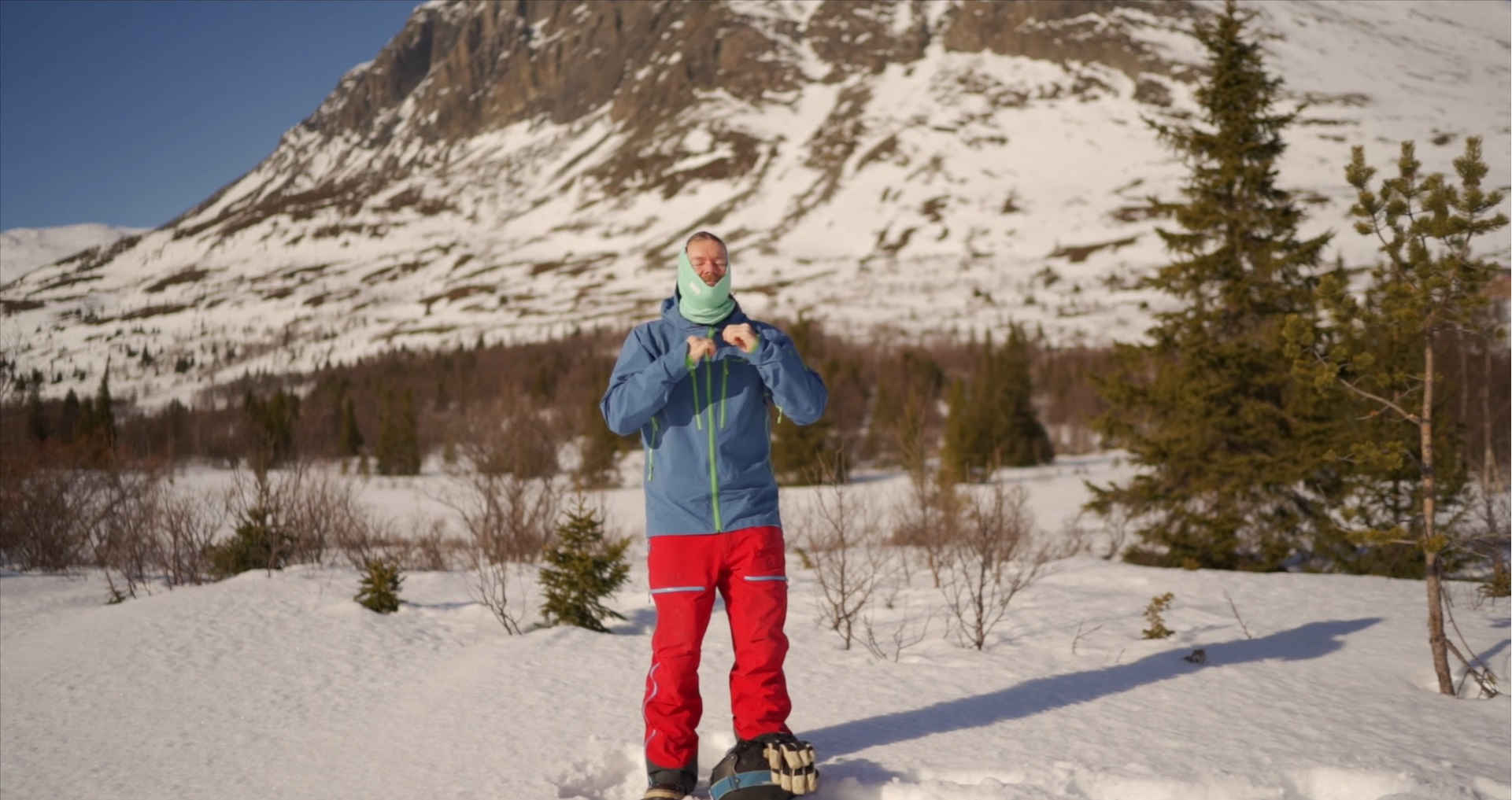 To take an example, if there's a little neck skin showing between your ski jacket and helmet, you need to wear a neck warmer like a neck gaiter, balaclava, or a high base, or a middle layer to stay warm. Also, prefer to wear warm ski gloves with a cuff design to save yourself from the cold.
Keeping your feet warm is as important as making your face warm with a ski mask.
Protect Your Extremities
I mean you need to cover your extremities first of all. Cold hands and cold feet will come as a big punch and send you reeling. Some people tend to catch a cold through their nose or head too. So, know your weak point and tend to it.
Take extra care to wear suitably heated ski socks, gloves, mittens, and a full-face ski helmet, besides just focusing on your big-ticket outerwear.
Bring Additional Warmers
Weather is not your friend here. You need to minimize your risks as much as you can by packing additional stuff for your safety and survival.
Buy some hand warmers before you leave. Whenever you feel like freezing, slip your hands in your pockets where you have placed an additional warmer, and soak up some warmth. You might as well stick a ski glove liner in your gloves.
Layer Up
Dressing in layers is the key to saving your arse. To throw on some warm outerwear without any strategy is far from enough, no matter how insulated you think that piece is. Why? Because the outer layers cannot work properly if you fail to add up proper base layers underneath it.
Ideally, start with super lightweight base layers, then add layers: a middle layer followed by an outer layer. Below, I will talk about for skiing individually to make you understand the layering system, how it works and what are the benefits of layering.
Remember, extra layers or less layers, neither is necessarily warmer, it is your personal preference in the end.
Base Layers
What's the primary purpose of a base layer? In short, it is to wick away sweat and keep the body heat trapped and close to your skin.
Remember, it is the first step to keeping you warm so pay proper attention. The wrong base layers can fail to keep you warm by improper functioning, like trapping excess moisture or not trapping enough heat at all.
Primary base layer materials: Wool, Synthetic
Base Layer Thickness: Lightweight, middleweight
Base Layer Fit: Compression fit, fitted, regular
Recommended brands: Patagonia, Under Armour, Smartwool, Kari traa, Darn Tough
Ski Socks
Despite multi-layering, opt for one suitable pair of socks. Thin socks are a game changer as thick socks can cut off circulation and make your feet feel colder. Thick socks can also make lumps if they bunch up and prove a misfit.
Long-sleeve Top
A base layer should be body hugging. A base top features long sleeves and a tight bodice. The best materials include merino wool and synthetic blends. Natural fiber like cotton is a big no, although it can absorb moisture but fail to dry fast or wick properly.
Leggings
Base bottoms or thermal leggings are similar to your top. So what you need to do, is find a fitted pair of leggings in a breathable fabric. Always aim for a proper length, for a too-short bottom can give you chills, while too long would make it difficult for you to get perfect-fitting ski boots.
Mid Layers
Mid-layers insulate and trap warm air to keep you warm and functioning properly the entire day. Mid-layers insulate and trap warm air to provide optimal warmth. The mid-layers rest between the base layer and the outer layer.
A too-tight mid layer may restrict your movements, while a too-loose mid layer might not prove that much insulating. I recommend you pick a thicker mid-layer in weather below minus 5 degree Celsius. However, in warmer weather, like from minus 5 to 5 degrees Celsius, a thinner fleece can do.
Mid layer materials: Fleece and other synthetics
Recommended brands: Nils, Smartwool, Kuhl
Outer Layers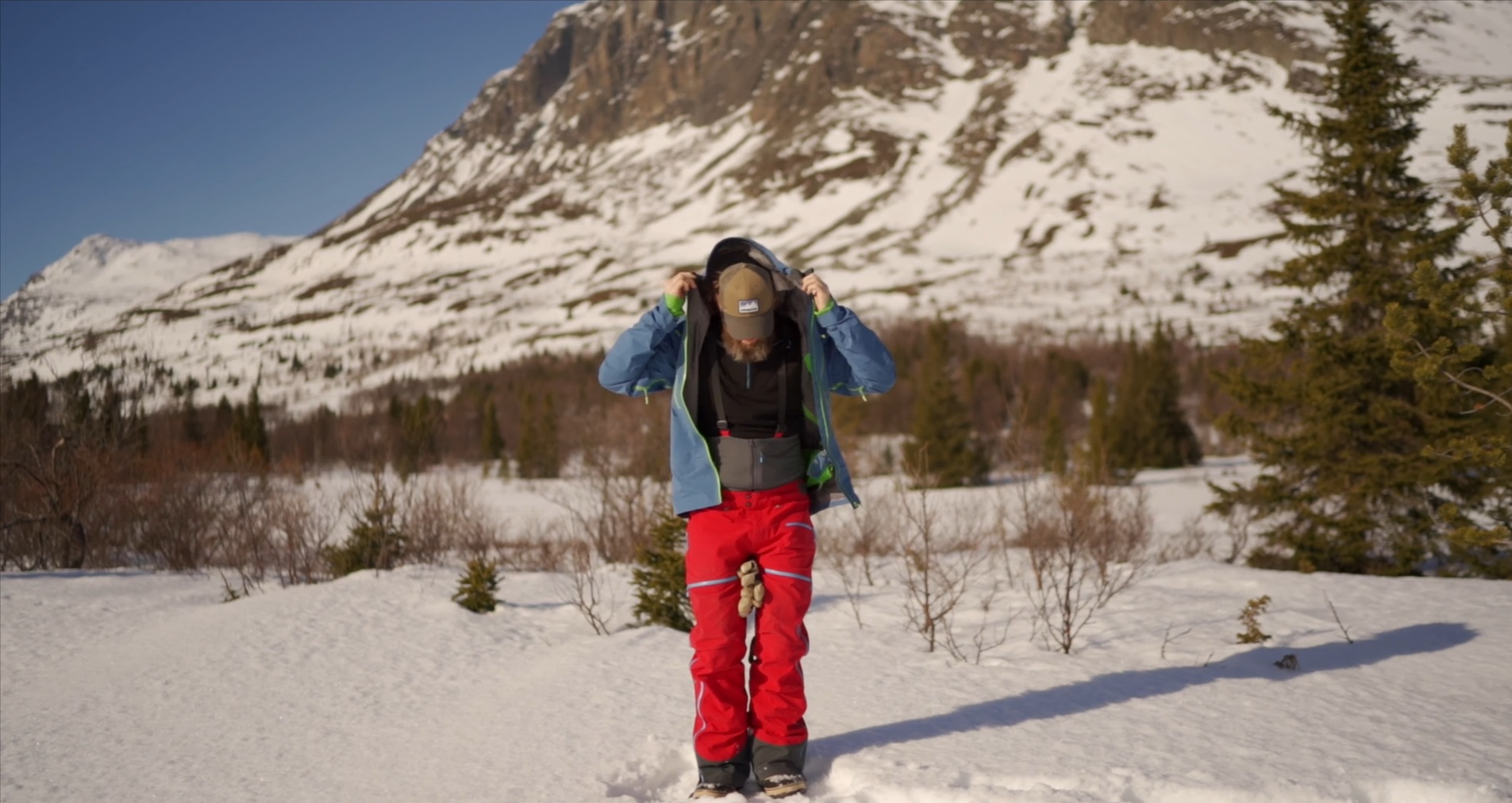 Your first line of defense against the deadly weather is your ski jacket. It is a shell or armor that protects you from getting frozen. Gore-Tex is a famous material known for its heavy defense against cold.
Look for winter ski jackets and ski pants or trousers that have a high water repellency rate (above 10k mm), yet they should also be breathable (above 8k mm). Breathability is measured by how fast it can dry. Also, how fast it can wick the moisture from the layers underneath without locking it in.
Waterproof Salopettes
Besides waterproof quality, always hunt for ski trousers with zippers attached along the inseams and outer seams of the trousers. I mean, if you get too warm, it is a huge perk. Many types are being offered in the market: Shells only and shells with insulations. Choose wisely!
Waterproof Gloves
Do not forget that your extremities need as much attention as you give to your other ski gear. In fact, your extremities are more susceptible to frostbite than your main body.
Cold hands and cold feet can literally ruin your day, so for those with super cold fingers, ya'll better spend some money to find high-quality ski gloves or mittens.
Waterproof Ski Jacket
I would recommend you use a three-layer performance ski jackets and pants. Why? Because a mere shell jacket will not only fail to protect you, but it will fail to prove you sane also.
Choose an best insulated jacket with a higher waterproofing rate, a lot of pockets for maps and phones, and a suitable length.
Outer layer materials: Gore-Tex, Lycra etc
Recommended brands: The North face, Roxy. Quick Silver, Helly Hansen
Do's of Layering
Follow layering system
Go for a thicker base and mid layer in extreme weather
Pick a waterproof-breathable outer shell
Air out your ski clothes each day
Don'ts of Layering System
Don't wear too many layers
Avoid cotton materials
Don't wear wet clothes
Conclusion
Staying warm is essential for your survival. Investing in quality ski clothes should be one of your top priorities if you want to reap the rewards for many seasons. Stay safe and enjoy!