Overview
It's that time of the year again! We love the end of the year time when it rolls around when the excitement starts to build about the cold weather, Christmas, and of course, annual ski trip planning!
If you're anywhere near as avid fans of a snow or ski vacation as us, your packing list is always evolving.
However, if you're a beginner going on your first-ever ski trip, your packing list could use some work. Never fret – for we are here to provide you with all the essentials you might not even have thought of!
But this doesn't mean we'll make your luggage heavier, not at all. In fact, an efficient ski trip packing list is one that lightens your load with good packing techniques.
From clothing to gear to tiny essentials and even miscellaneous items, read on to check out the ideal ski trip packing list.
The Perfect Ski Trip Packing List
Another thing to keep in mind – a ski vacation on the icy mountain slopes includes items to be packed for both skiing activities as well as after your ski day is done. This is known as après-ski.
You've heard the phrase: "Work smarter, not harder". It applies perfectly to winter trip planning!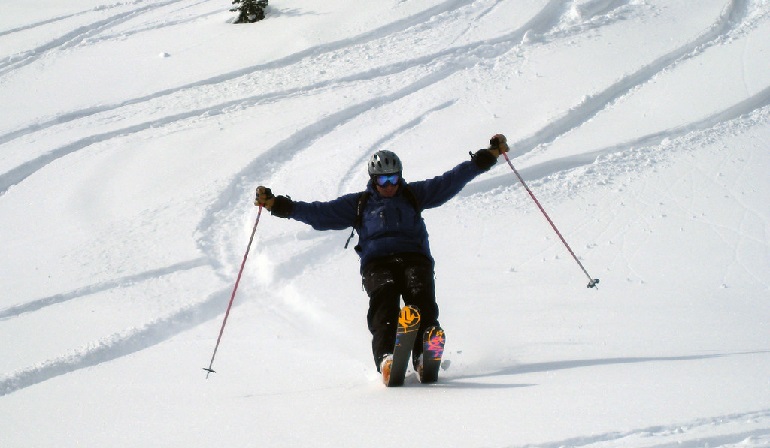 A hoard of items to lug around everywhere definitely sounds intimidating, but think of it this way: if you pack smartly, and only take the bare minimum number of essentials you need, you'll be just fine! That's what this ski packing list is for.
For ease of visibility, here are the five categories in this list to enjoy your vacation, both during and après skiing:
Ski Clothing
Skiing Gear
Mountain Casual (NON-SKI clothing)
Toiletries
Miscellaneous items
Ski Clothing
Bringing clothing specific to the mountains is the most basic first step! Loading the proper items that will keep you protected but also allow a good range of movement is key.
Most ski and snowboard clothing are specifically tailored with special materials to be worn in certain orders and ways.
Wearing the right clothing, including warm and waterproof layers, can help keep you warm and dry while skiing. Therefore, knowing what to wear on a ski is essential for your comfort and safety on the slopes.
Secret Tip
There is nothing more important than layering on a lot of winter clothing below your ski clothes! Not only will you stay protected from the severe cold weather conditions, but the combination of gloves, thick best-rated heated socks, and warm layers will also look very chic.
Waterproof Ski Jacket
A ski jacket is important enough to take as it is, but it being waterproof would be even more beneficial. This is because waterproof ski jackets will prevent water buildup if you fall in the snow during skiing or snowboarding, where snow tends to collect.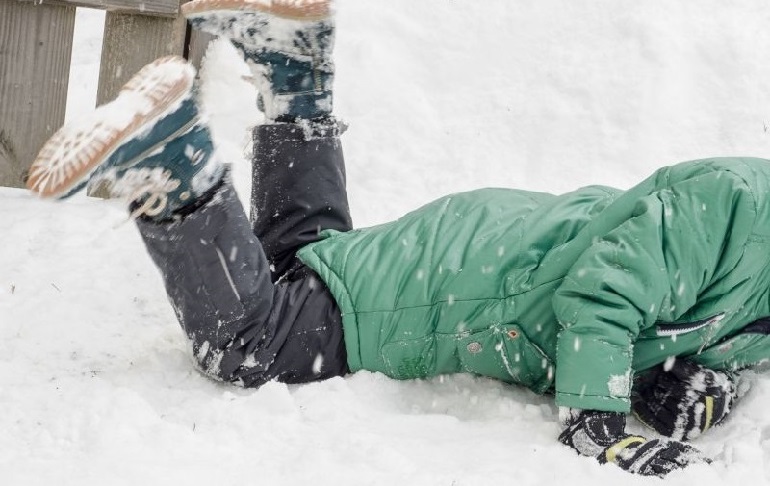 This will also keep you from feeling colder, as a non-waterproof ski jacket would let snow soak it and take longer to dry. So, invest in a good quality jacket!
Waterproof Ski Pants
We guarantee your ski pants would have a lot of exposure to the wet and icy slopes as you cruise through on your snowboard or skis. As such, having good quality pants that are waterproof will save you a lot of trouble.
Try to look for materials with a Durable Water Repellant (DWR) Coating, or some kind of water protection to keep you dry and warm. Also, make sure your ski jacket and pants are breathable!
Waterproof Gloves/Mittens
The same goes for the jacket and ski pants as for hand warmers, new ski gloves, and mittens. Materials like separate ski glove liners that can be removed, as well as shells made of nylon, are used to waterproof gloves.
Ski gloves and mittens are important for you as they keep your hands warm since fingertips are oftentimes the fastest to catch frostbite. Look for gloves that are waterproofed with Gore-Tex Inserts or DWR Coatings.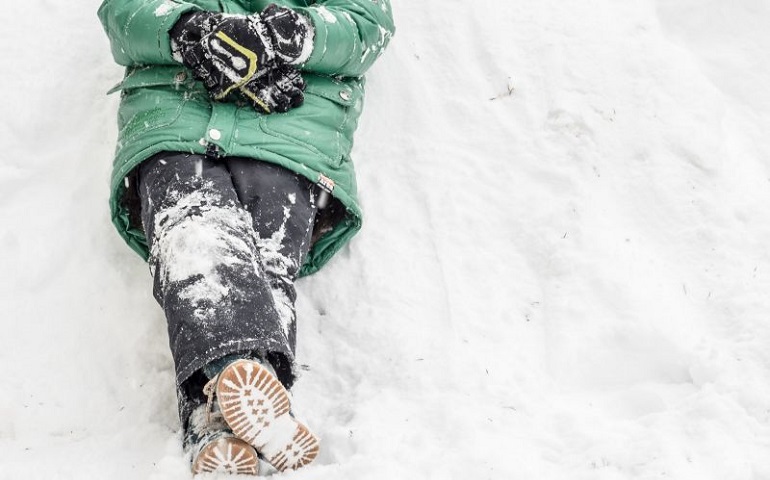 Base layer Tops
Having a good number of base layers is super important for days and nights vacationing out in the extreme weather conditions of the mountains!
Your base layer tops should NOT be made of cotton, as cotton is extremely slow at drying, and also tends to take away your body heat. Opt for materials that dry faster and have good breathability, like synthetic fabric, wool (specifically merino), or silk.
Base Layer Bottoms
Similar to the above, your base bottom layers must be moisture-wicking, so that you may stay dry and warm wearing your equipment, even if the snow gets inside. Go for bottom layers that are made of polyester or nylon for a cheaper option, or wool if you are willing to invest more.
Additional Insulation
Additional insulation should act as your second skin! All the elements will come together to keep you cozy and snug while you carry on the slopes.
Additional insulation comes in the form of vests made of fleece, pullovers, hoodies, and even scarves and yoga pants for extra insulation. They are all base layer items that will shield you from the cold during your trip.
Warm Winter Hat
A warm hat for winter trips is a must! Your head and ears need extreme protection from the cold, as they are body extremities that are likely to catch frostbite.
A warm winter hat can keep your ears from freezing off, and will also look super chic and stylish to add to your ski outfit.
Ski Gear
What are ski trips without your ski gear? Your gear should be the penultimate item on your pack list because your ski retreat at your favorite ski resorts just won't be complete without them.
Secret Tip
Your ski equipment can be rented. While this could significantly decrease the load of your already heavy luggage on your car ski carrier, we still recommend going with your own equipment, as you will already have a feel for it after practicing and donning it on your body.
However, it's your choice and an option that's always available. When in a pinch or missing some equipment, rent away!
Skis with Bindings
Ideally, keep a separate ski bag for your skis, and make sure the bindings are attached and work! Bindings on your skis will keep your winter boots attached securely to your skis in case of falls or accidents on the slopes.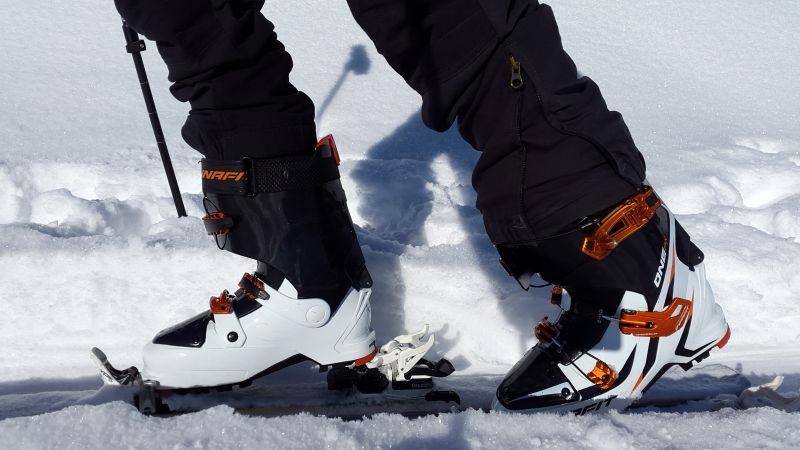 Sunglasses
Ski sunglasses are a great piece of gear to keep when you pack for a ski trip, because they are usually much lighter than goggles, and can be fitted with your prescription if you have weak eyesight!
Also, you can replace goggles with sunglasses, if the sunlight is not too harsh, but the weather is looking clear yet decently warm.
Helmet
Helmets are essential on your ski trip packing list! Not only will they provide the biggest amount of protection from accidents and head injuries on uneven surfaces of slopes, but a well-fitted ski helmet will be an extra layer of insulation that you can even fit a warm hat under.
Ski helmets should always be fitted beforehand at a specialized ski equipment shop for the best results.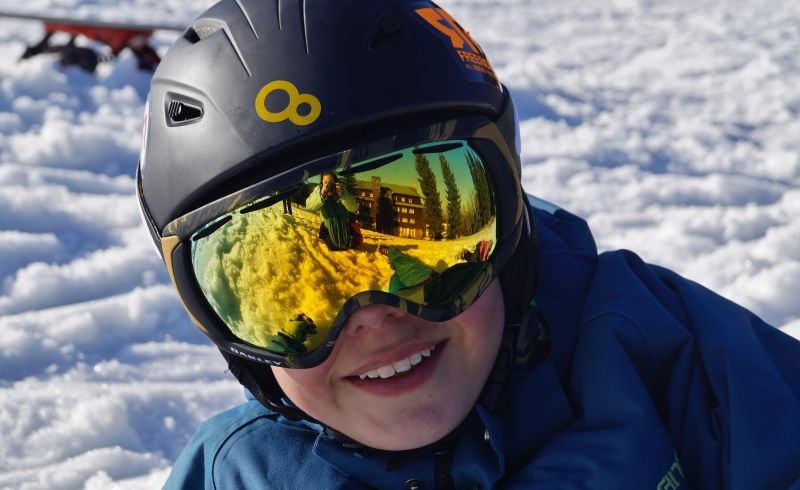 Ski Poles
Ski poles are a great option to keep for beginners and families as extra equipment. Best ski poles can provide balance, help in making turns, and even get fresh snow off your ski boots and snowboard boots when hitting the slopes.
Adjustable ski poles have entered the market now, which means families can share if they decide to take breaks by adjusting the lengths of their poles.
Goggles
Snowboard and good ski goggles are absolutely essential pieces of gear to take with you. In fact, every member of your friend group or family should have one of their own.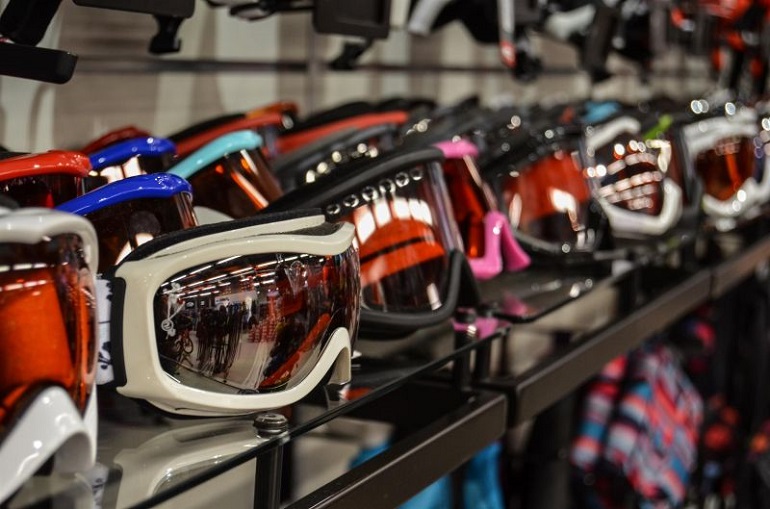 Ski goggles help in keeping bright glares of the snowy hills away from your eyes, especially if they are polarized. This can increase your range of vision and clarity. If you invest in UV ray-blocking goggles, then that's an even bigger plus point.
Mountain Casual – Non-Ski Clothing
The following elements are called mountain casual because they're simply casual, everyday clothing items! Your winter trip is of utmost importance, but there will be that time of the day when you will just be unwinding in your ski resort and enjoying the amenities of a winter ski vacation.
Secret Tip
The trick is to layer, layer and layer even more! Stack up on extra warm base layer elements like pants, jackets, and stylish tops and shirts, because you might be going for fun nightly dinners or checking out nearby towns.
Warm Jacket
Warm jackets are essential non-ski clothing items. A jacket will keep you warm, and will also allow you to look super smart and stylish for your time unwinding with family and friends.
An insulated winter jacket, especially, can be great as they are lightweight and save space. Look for materials like bison fiber or fleece lining!
Warm Hat
Protection of your ears and head from chilly wind will do wonders for your health, so don't step out without a good quality winter hat on you.
Gloves/Mittens
Gloves and mittens are essential items to keep since, as discussed above, your fingertips are bodily extremities that catch a cold quickly! Protecting them with proper insulation is key.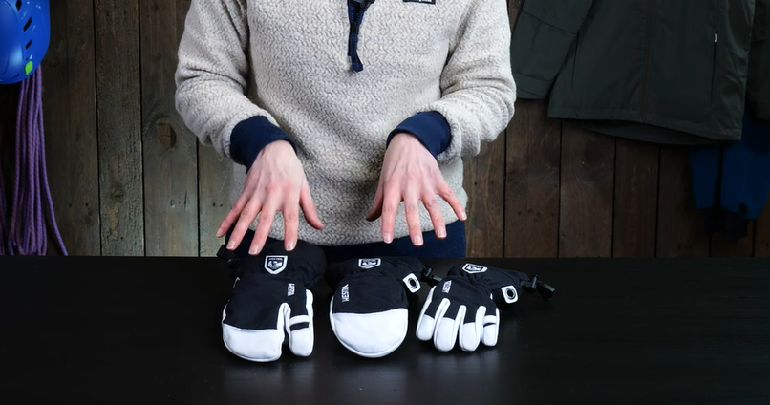 Your mittens can have heating options, or extra padding on them to save your hands from the cold. While we don't recommend layering your ski socks, layering gloves and mittens, and other hand warmers are beneficial.
Jeans/Pants
Keep at least a couple of jeans or insulated ski pants in your pack list, because après ski, you will need them. Pants can be polyester or wool to keep you warm, and you can even go for yoga pants if you want to feel extra cozy!
Warm Tops
As with pants, warm tops are equally important as a strong base layer après ski to keep you warm and cozy. Also, people usually notice you from top to bottom, so if your tops are warm and fashionable, you'll have a great time!
Sweaters and hoodies function as amazing tops for your packing list variety.
Undergarments
Stacking up on undergarments is very important for keeping hygienic during your ski vacation. We recommend keeping one pair of undergarments for every day of your trip, plus a few extras so you can change after an accident.
While skiing, you can try long underwear made of synthetic material or wool that dries quickly and gives support.
Sleepwear
Comfy pajamas and a pair of thick socks will help immensely in letting you sleep well after a long night on the slopes. After tiring outdoor activities, fuzzy and warm pajamas will make sure you cuddle up on the nights of your ski vacation.
Swimsuit
Some ski resorts have a hot tub or pool facilities, and to use a hot tub or pool, one must have a swimsuit on hand. Relax in the evening in a heated hot tub either alone or with family, but keep a swimsuit on your ski trip packing list.
Fanny Pack
This may not fall into the clothing category, but fanny packs may come in handy while you're out in the wet snow. They will help keep your valuables dry.
Toiletries
Oftentimes, toiletries are the items we tend to forget most. Use packing cubes to organize hygiene items versus personal items versus items to use on the mountains. Carry minis, if you can, to preserve space.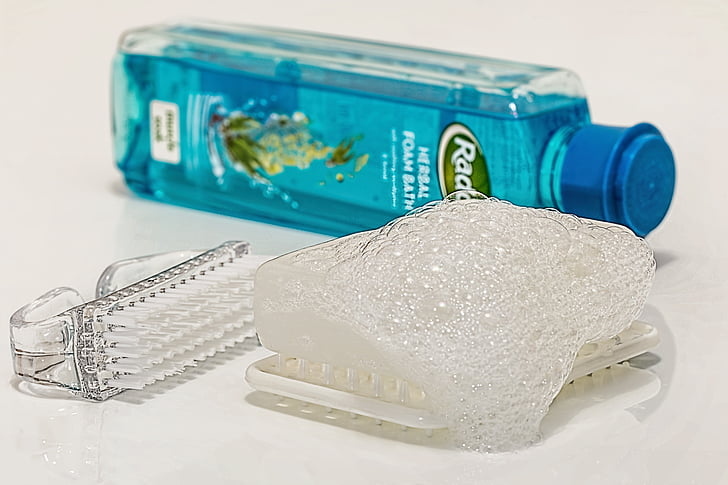 Secret Tip
Please don't rely on hotels or resorts giving you free toiletries, or buying from shops near resorts, as they can get expensive and are a hassle. Bring your own toiletries and thank us later!
Sunscreen
A good sunscreen with at least 50 SPF should be in your daily usage. We cannot emphasize this enough. At heights as tall as mountains for skiing, the sun can cause a lot of skin damage.
Sunburns are painful, so protect yourself by using high-quality sunscreen and applying it once every 3 hours in the daytime.
Lip Balm
Lips can get chapped and dry very quickly out on the mountain slopes, so carrying a lip balm in your ski trip packing list is a must.
A good lip balm can contain SPF as well, aim for around 15 SPF. Look for ingredients like jojoba oil and shea butter. Plain Vaseline works well on a budget!
Aloe Vera Cream
Aloe Vera functions well for sensitive skin and sunburns and keeps moisture barriers intact. Make sure to apply constantly so your skin doesn't dry out.
Hairbrush
Hair can get tangled under all those layers. Keep a hairbrush handy for optimum style and maintenance.
Makeup
Mountain slopes and skiing are a nightmare for your skin, as it can end up dry and damaged. However, you can maintain your natural glow by keeping makeup on your ski trip packing list.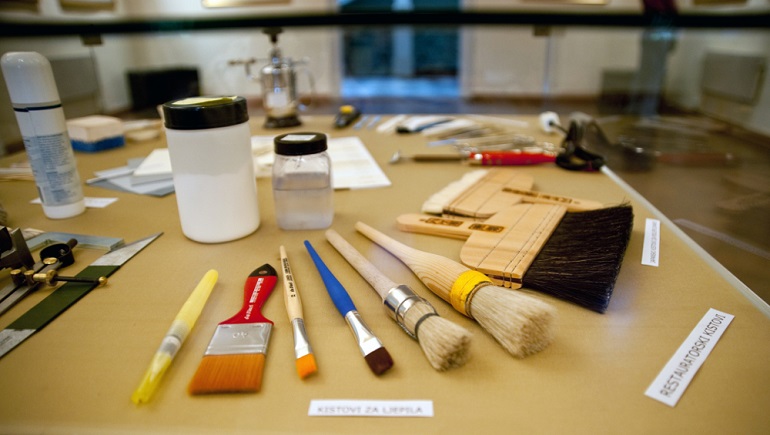 Makeup like foundation sticks with SPF, a delicate blush stick, lip tints, or a simple bullet lipstick, and some mascara can help bring back the life in your skin under harsh weather conditions. Make sure to carry minis for better organization.
Toothbrush, Toothpaste, Dental Floss, and Mouthwash
Please don't buy toothpaste, toothbrush, and other dental care items when you get to the mountain. Bring your own, as it will save you money and time.
Your own toothpaste and toothbrush will be guaranteed for your use only.
Extra Contacts/Glasses
Contact solutions along with extra contacts and an extra pair of glasses should be on your ski trip packing list for sure. A big bottle of contact solution will help to keep your contacts from drying out.
Lotion
The body lotion is a must for keeping the hydration of your body locked in harsh weather conditions. Make sure to apply daily.
Deodorant
Deodorant that lasts long will help you out, as outdoor activities will have you sweating. Keep hygienic with a stick or roll-on deodorant.
Shaving products
You never know when you might need to shave again up on the mountain slopes, so keeping a razor and some shaving cream (or body wash as shaving cream!) might save you a lot of trouble.
Miscellaneous Items
Nail Clippers
PHONE CHARGER & POWER PACK
Medication & FIRST AID KIT
Travel Insurance
WATER bottle
Final Thoughts
Your ideal ski trip packing list should be complete! A comprehensive, simple, and straightforward list consisting of the basics includes some skiing gear, a base layer variety, skiing earbuds, ski clothing as well as casual clothing, toiletries, and some miscellaneous items.
It doesn't matter whether you're going skiing for the first time or the 50th, we're sure everyone likes reminders. Better to be safe than sorry!
Go through our checklist as many times as you like, and happy skiing! Make memories with a camera, and enjoy your vacation!