Hello Panic Buying My Old Friend
We've all been there, caught in the throes of a time limit. The due date is approaching and we haven't a single clue what to get that lucky (or I guess unlucky) recipient.
It gets worse when we barely know the person but if you are here then it means that there is at least one thing you know about them.
Snowboarding. That exhilarating sport keeps us longing for it half the year and shredding throughout the rest of it. One thing you should know is that there is a lot to snowboarding. Using the right gear is paramount to the experience.
From top snowboarding gloves to helmets, just about every part of your body needs something. Lost in the kerfuffle? Don't know what to do? We've got you covered. Below we've assembled the best snowboarding gifts for snowboarders and skiers.
Time to hit the ground running. Skiers and snowboarders rejoice.
Smith Squad Snow Goggles
Specialty: Quality Vision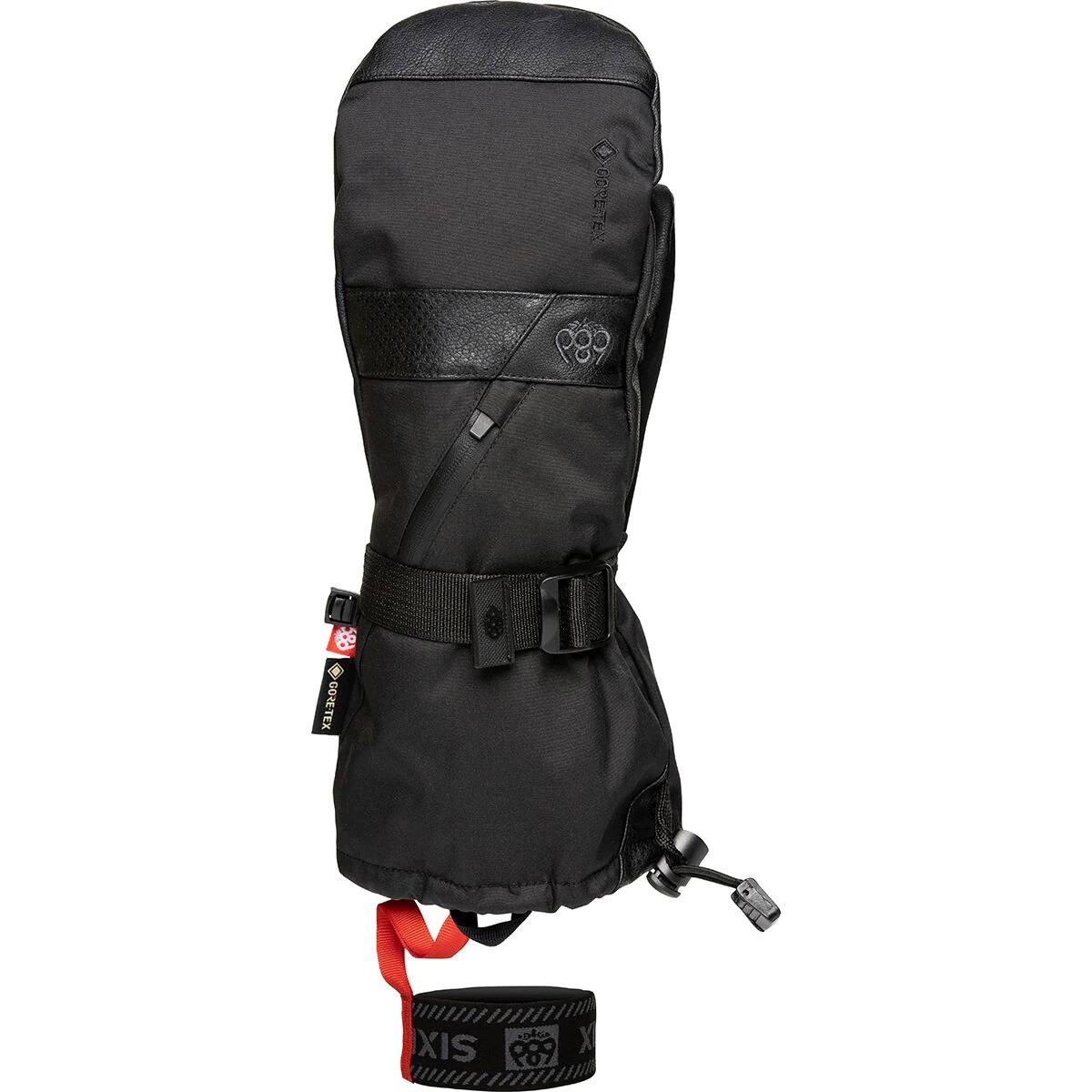 Smarty GORE-TEX Mitten
Specialty: Warm and Practical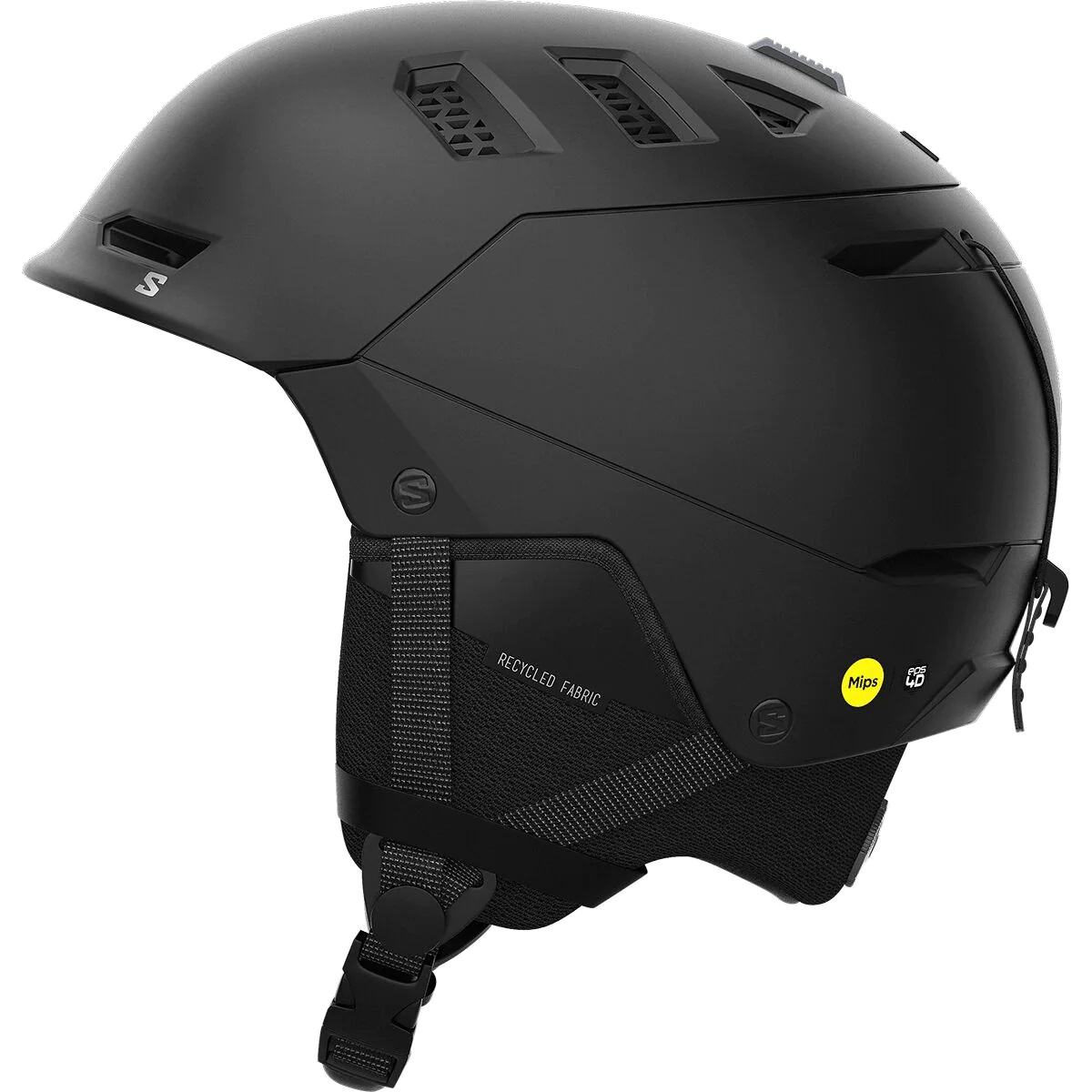 Husk Pro MIPS Helmet
Specialty: Vital for Your Safety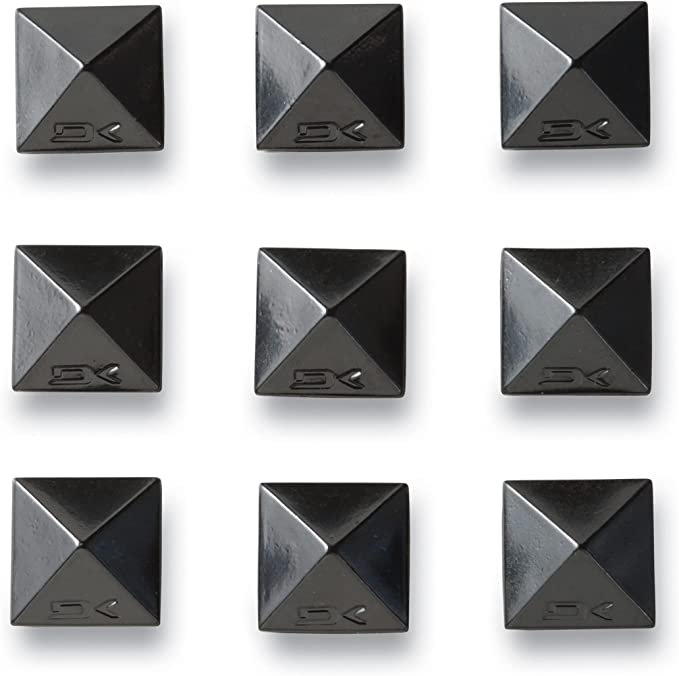 Pyramid Stomp Pad
Specialty: Inexpensive Gift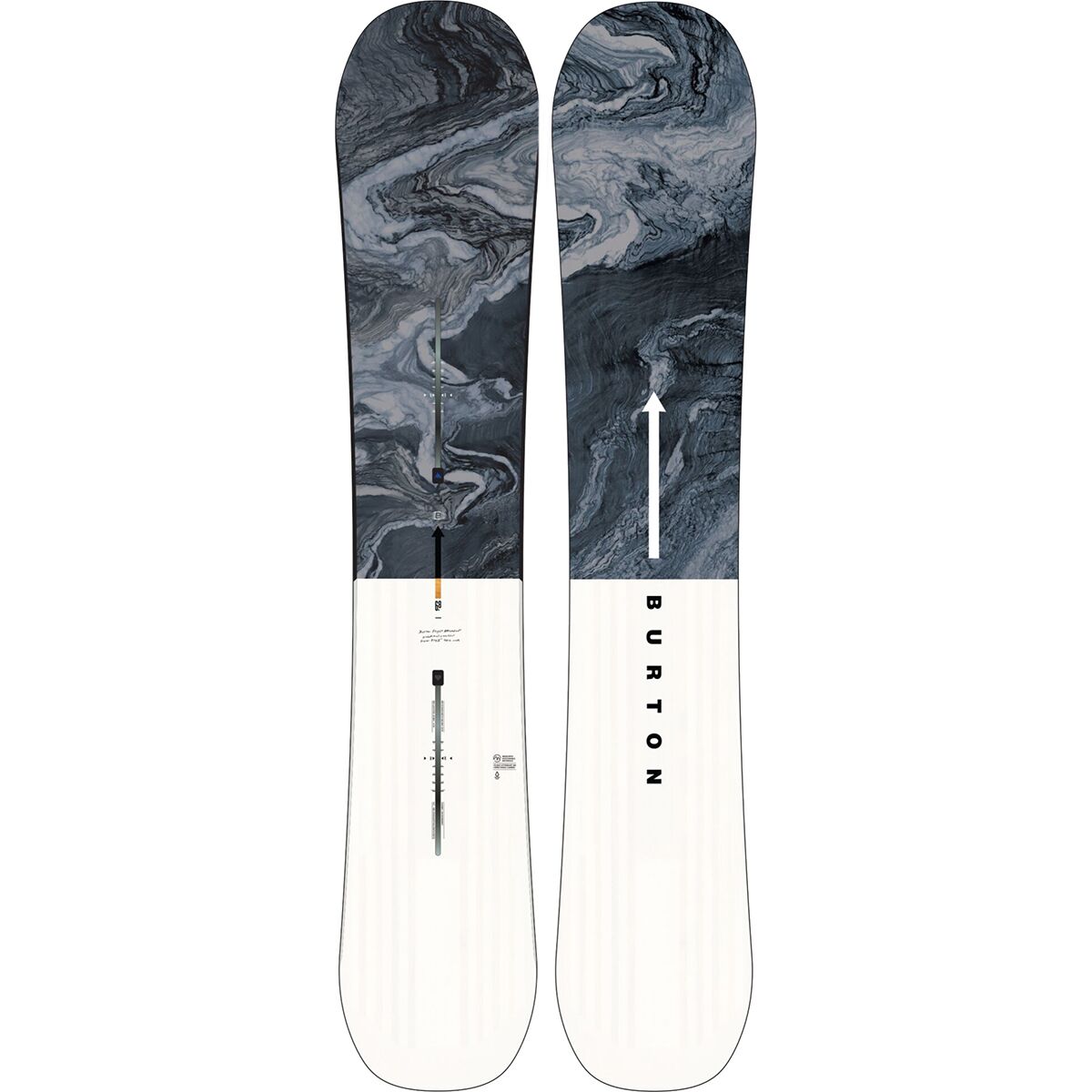 Flight Attendant Snowboard
Specialty: One of the Best Boards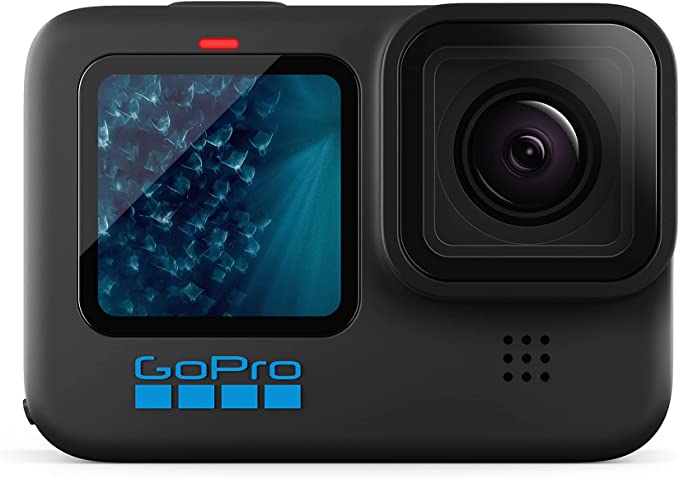 GoPro HERO11 Black
Specialty: Immersive Captures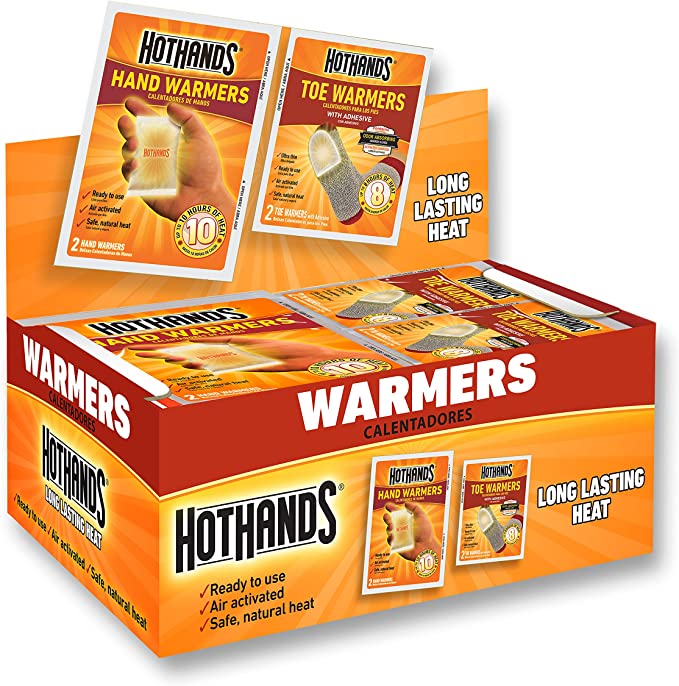 Hand & Foot Warmers
Specialty: Cold Feet? Not Anymore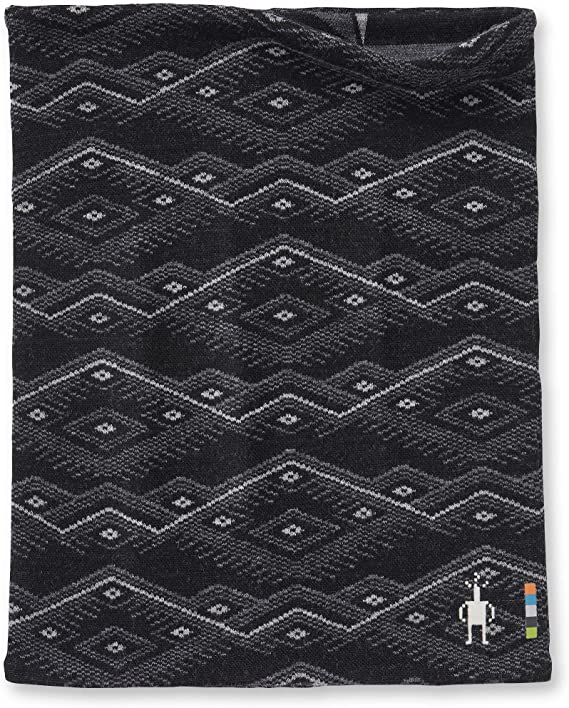 Neck Warmer
Specialty: Looks Great, Feels Better

Base Layer
Specialty: For a Strong Foundation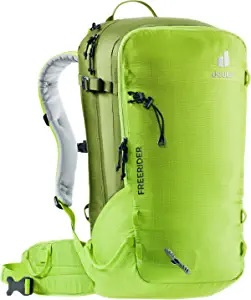 Deuter Snow Pack
Specialty: Padded Bag
Burton Snowboard Boots
Specialty: Total Comfort Snow Boots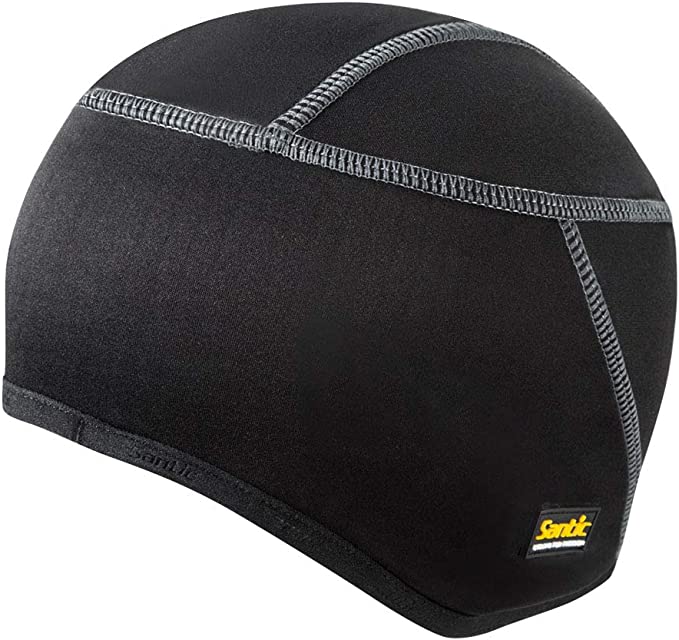 Under Helmet Beanie
Specialty: Windproof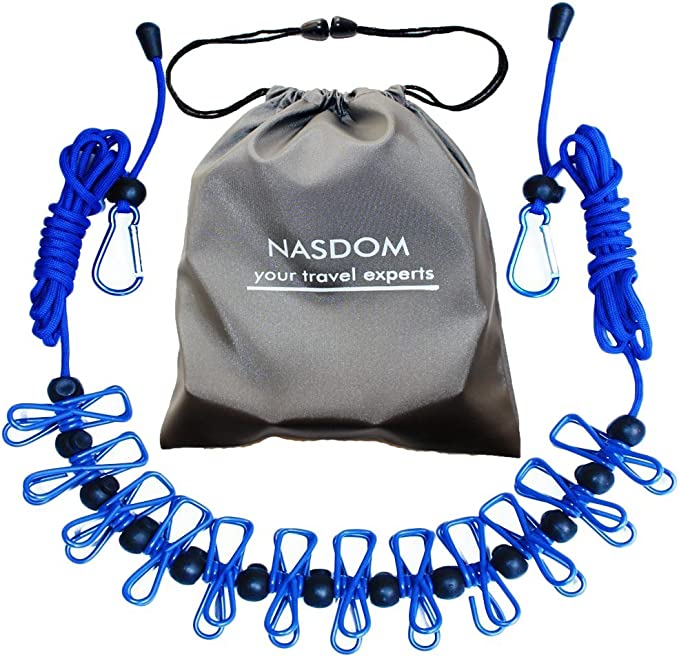 Travel Clothesline
Specialty: Practical and Useful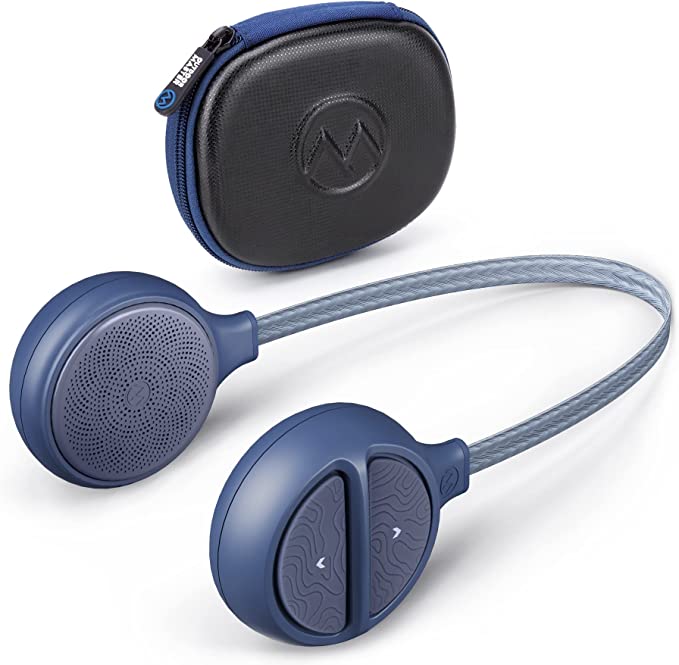 Helmet Bluetooth Headphones
Specialty: Your Tunes On Go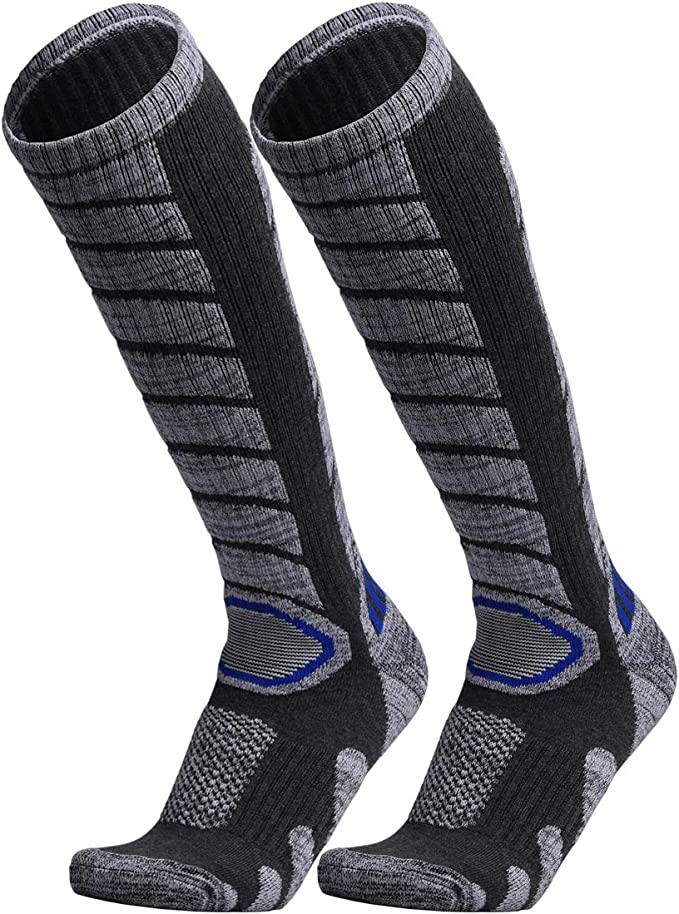 Super Warm Socks
Specialty: So Warm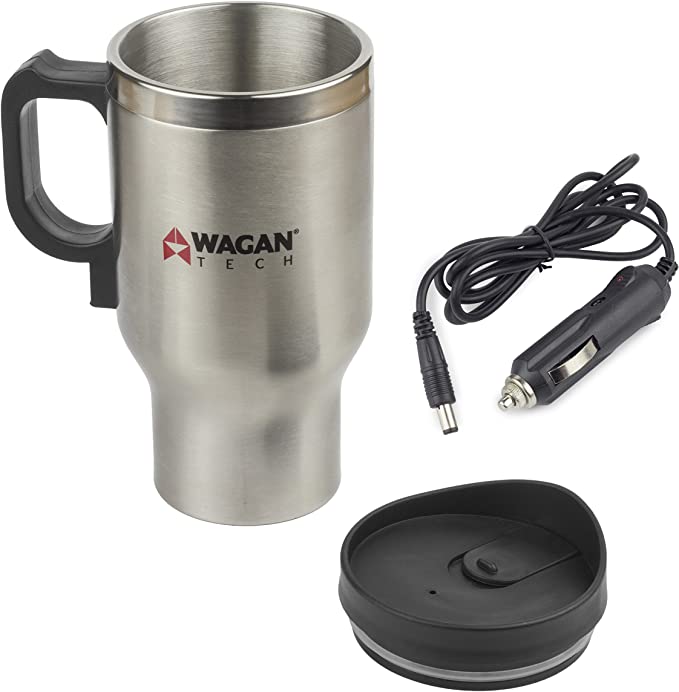 Plug-in Heated Travel Mug
Specialty: Warm Coffee On The Go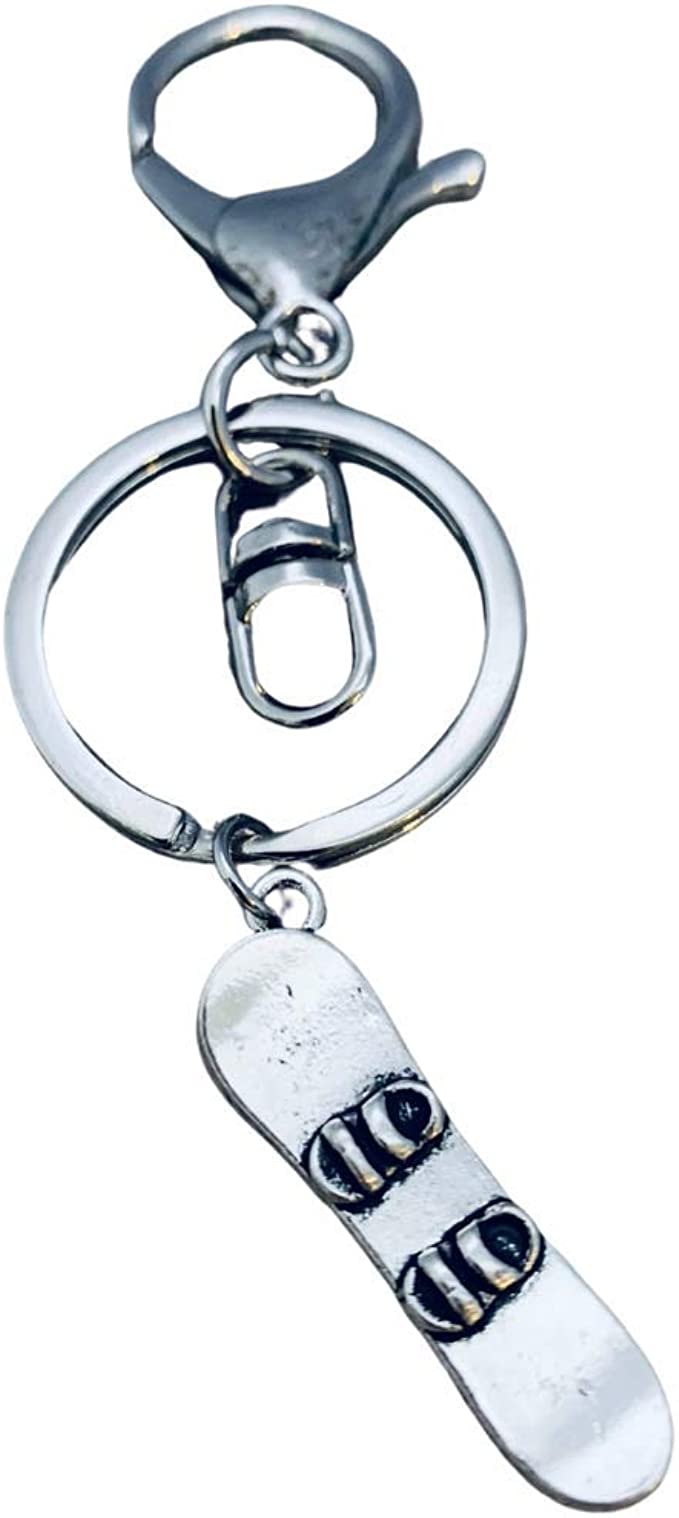 Snowboard Keychain
Specialty: Everyone Loves The Key-Chained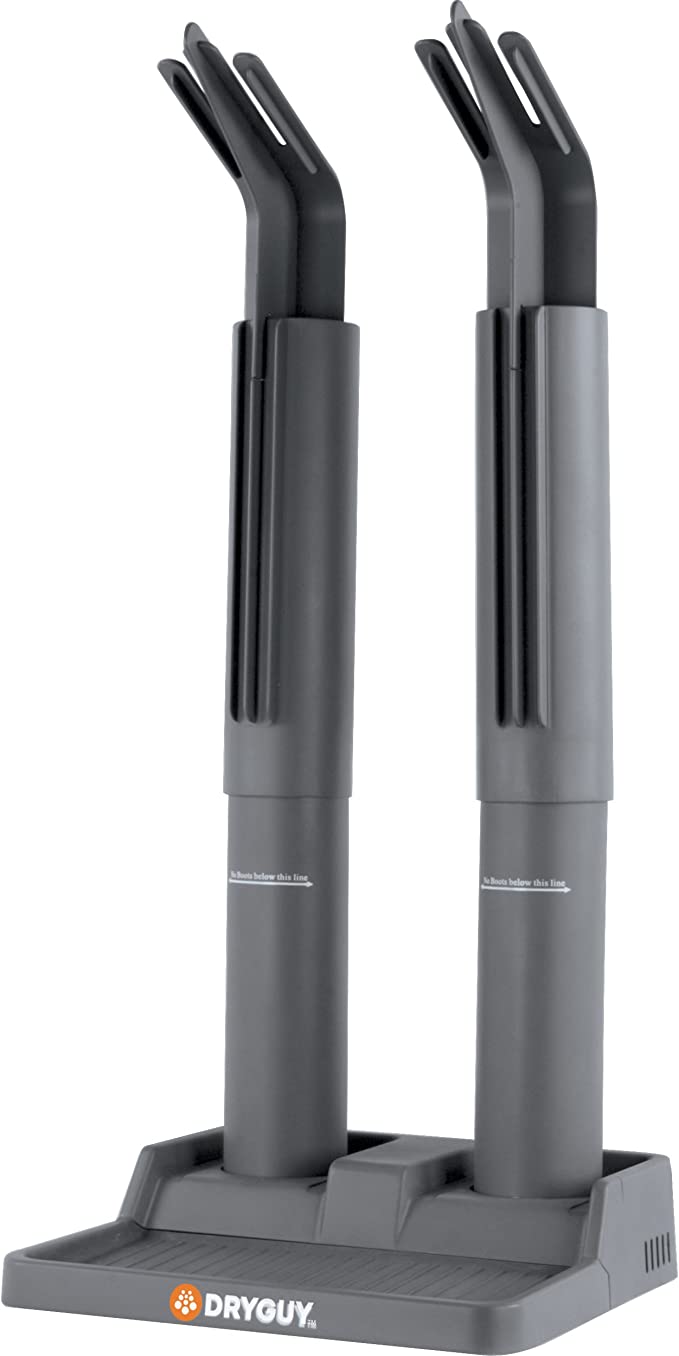 Simple Boot and Glove Dryer
Specialty: Too Convenient
The Perfect Gift for Your Avid Snowboarder Is down Below
It's here! Somewhere within the caverns of this gargantuan list lies what you've been looking for. The perfect gift. Something to help that special someone stay warm while riding on the snowy slopes.
Perhaps the cold weather is no problem. In that case, the Flight Attendant Snowboard would make for quite the practical gift.
After all, what ski lovers wouldn't want an all-mountain and best freeride board that has a freestyle feel? Sounds too good to be true, but it isn't(it takes the fifth spot on our list)! Other top snowboarding gear on offer includes a neck warmer and hand and foot warmers.
With these, there is no such thing as a cold day. Even when snowboarding! For this ultimate guide on the best gifts for snowboarders, we didn't just want to list the flashy toys.
A great gift is one that solves a problem. Good thing there are plenty of solutions down below.
Flashy. The best skiing gifts are flashy, and fortunately for us, we are starting off with a top-of-the-line gift that fits the bill. The Smith Squad Chromapop Snow Goggles are more than just a mouthful, they are intelligently designed snowboarding goggles.
This hands-free gift has got killer style and 100% UV light protection. They come with a bonus lens, and should you ever need it, swapping out your lens is a cinch. These ChromaPop goggles have also got quite the ventilation system engineered into them.
No more annoying (and dangerous) fogging while riding around. These make for a nice gift because everything about their design addresses the common pitfalls that other goggles fall prey to.
The ChromaPops have a built-in filter that helps avoid color confusion by filtering out certain wavelengths.
Everything here is engineered to help keep your vision clear and focused. Which is kind of necessary when you are riding around at high speeds through uneven terrain and trees. Man, snowboarding really is a crazy sport.
Smith Squad Goggles
The price of "Smith Squad Goggles" varies, so check the latest price at
Ski resorts are fun, and fresh snow is always great to ride around on, but there is an issue. Our hands, they quickly lose heat, and cold hands aren't the best feeling.
Strapping into and out of your bindings. Adjusting your goggles. It all gets infinitely more annoying when your fingers are frozen solid.
That's why we had to include the Smarty Gore-tex mittens. As far as skiing gifts go, I think this one is necessary. From within, a merino wool liner (the merino wool liner is removable), keeps your grubby paws warm while you brave the frozen wilds.
A Gore-tex insert keeps the water out and your hands dry. I'd wager that these mittens aren't just a thoughtful gift for snowboarders and skiers but for all outdoor lovers.
The best part is that should you require the use of your phone, you wouldn't have to remove these snowboarding mittens. They are touch screen compatible!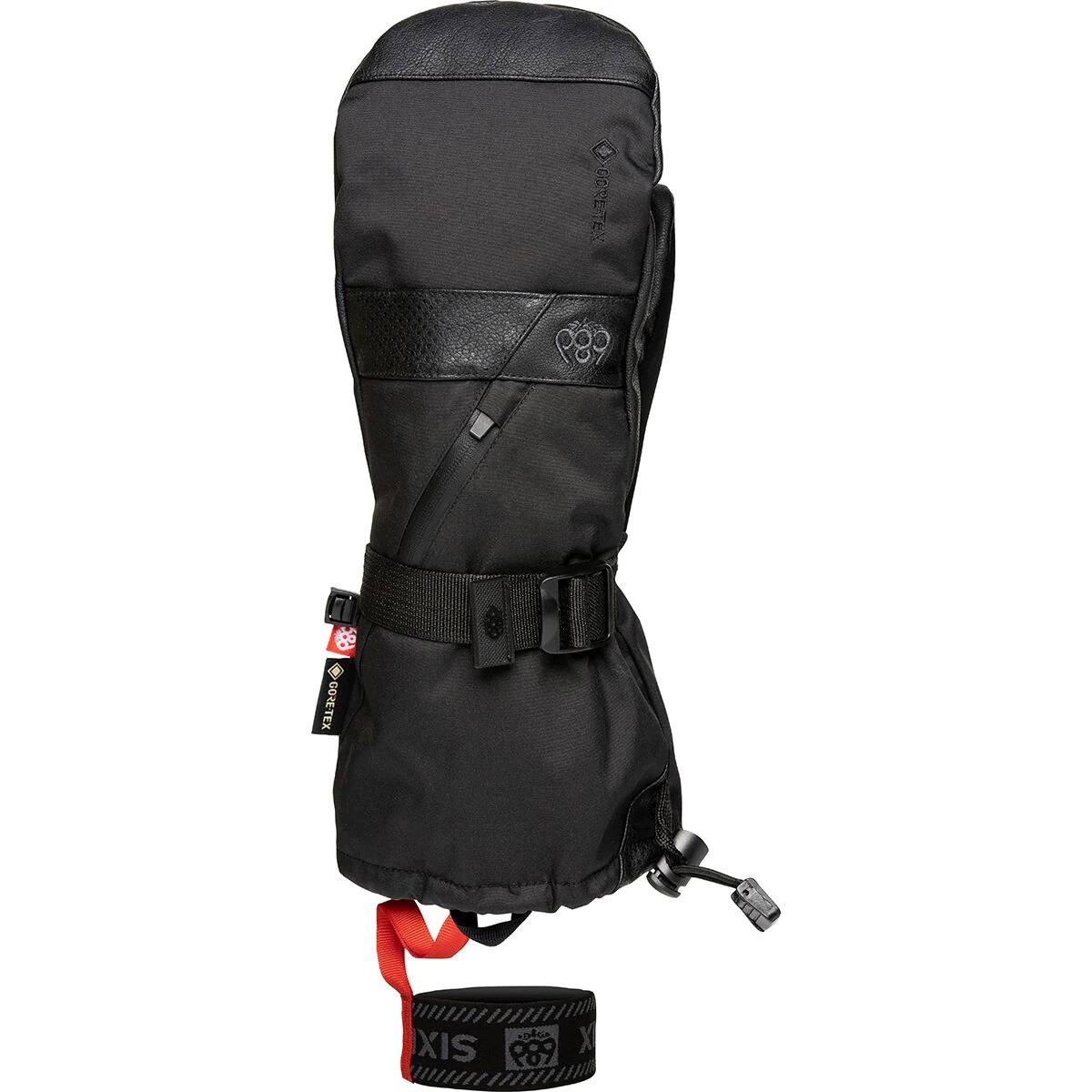 Smarty Gauntlet Mitten
The price of "Smarty Gauntlet Mitten varies, so check the latest price at
This entry isn't just a great gift but, like our mittens above, a necessity. Snowboarding is a dangerous sport, and the snow is unforgiving. The MIPS brain protection built into this snowboarding gift does its best to lessen the severity of hits to your head.
But it doesn't work alone.
Alongside this protection are EPP inserts and EPS4D foam. Its quality and layers of it, all dedicated to protecting your head. For ventilation, you've got active flow vents spread throughout the outer shell. Providing you with a cool breeze that does away with moisture when required.
Don't worry about this great ski gift not fitting on properly because an integrated custom dial gives you an excellent range of adjustment options.
It's a great-looking helmet. I'll be the first to admit that while protecting your head is important, most headgear leaves much to be desired. They can have some pretty dorky designs. Fortunately, the Husk Pro is not one of these snowbord helmets.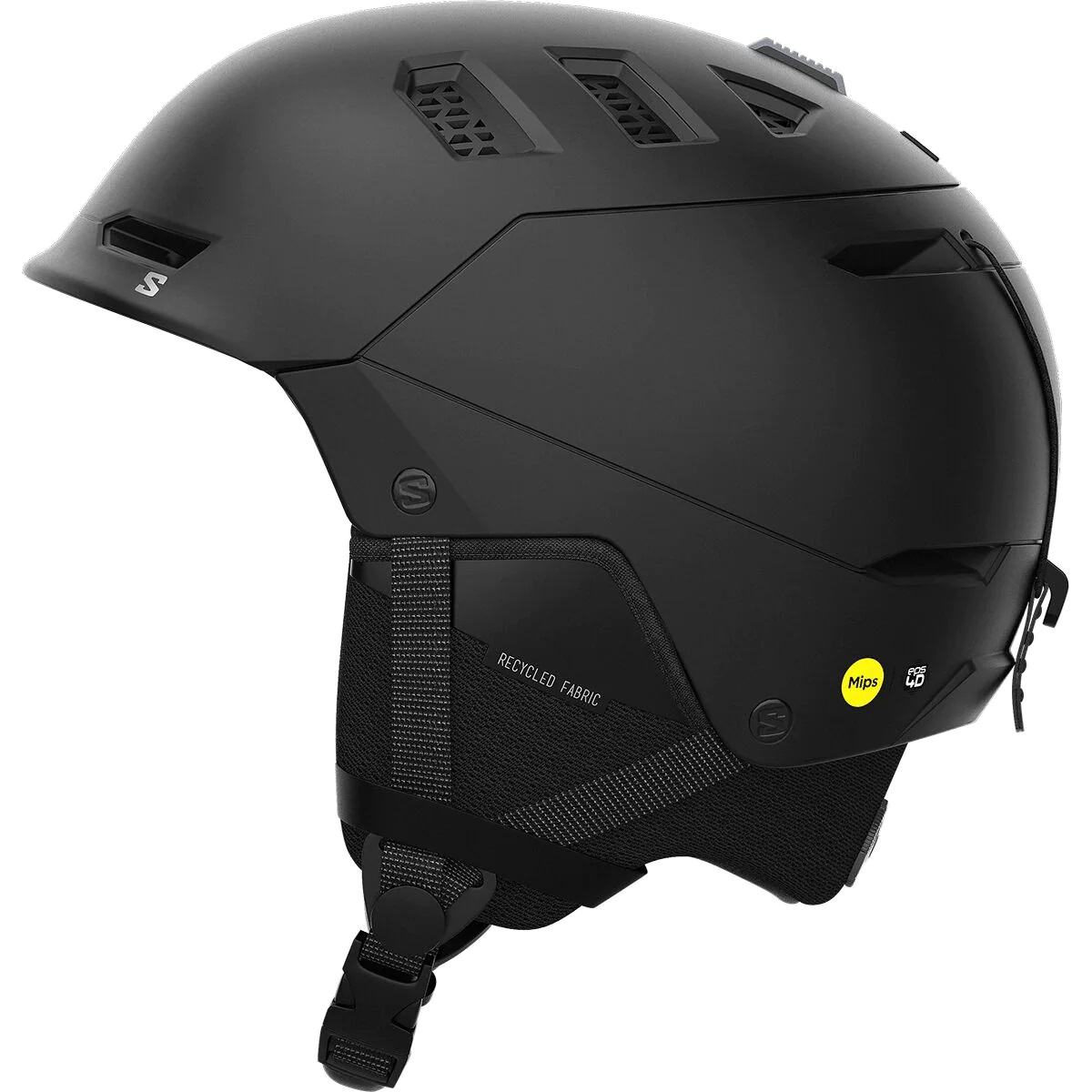 Husk Pro MIPS Helmet
The price of "Husk Pro MIPS Helmet" varies, so check the latest price at
Stomp pads, what are they, and why does this unique gift make for something that snowboarders and skiers would want?
Stomp pads are typically placed in the center of your board. They can also be placed next to the binding that you usually leave unoccupied when moving around.
They've got a great grip and are used to help you maintain control of your board when getting off your lift or when moving around in general.
The best snowboard stomp pads that you could possibly get skiers and snowboarders? No, but it's the kind of inexpensive gift that is always appreciated.
It helps skiers and snowboarders maneuver around better when on their ski trips. These particular pads have a sleek pyramid shape and are made from 100% zinc alloy. There are nine of them included per pack, and are easy to apply to your board.
Snowboarding gifts don't have to be eccentric, sometimes the best gifts are the simplest.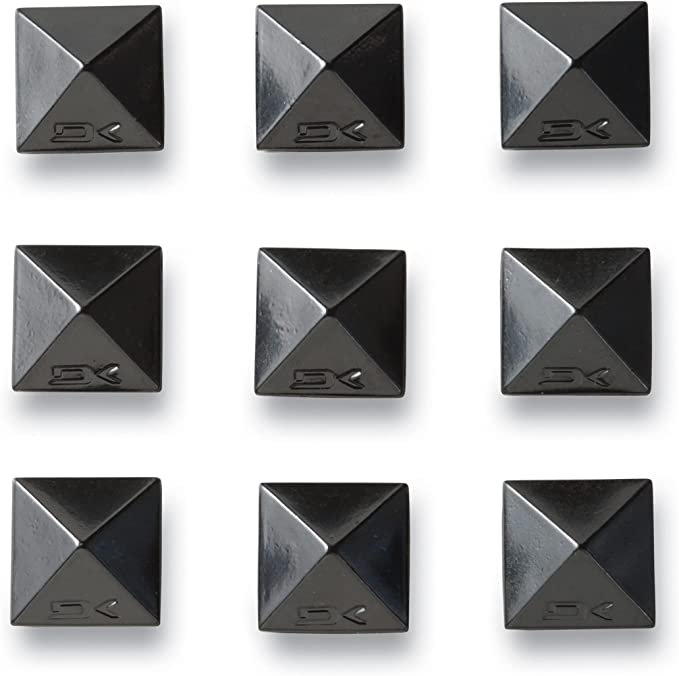 Pyramid Stomp Pad
The price of "Pyramid Stomp Pad" varies, so check the latest price at
The Burton Flight Attendant Snowboard. This is the gift you get when you want to wow skiers and snowboarders alike. It's a Burton board, high quality, and fun to ride on. An excellent gift that makes every snowboarding day a high-performance one.
The mounting system on this best gift is the Channel mounting system. With it comes a near infinite amount of stance width options to choose from. Slide your bindings around and find the perfect spot, simple and clean.
It has a medium-stiff flex that won't lock out large swaths of skiers and snowboarders and a Super Fly 2 Core that's made for responsive rides.
The sintered base down below lets you glide across the topmost layer of snow with speed and dexterity.
Compatible with all ski or snowboard boots and with a directional shape for quick acceleration. It's honestly one of the best gifts that you could possibly get skiers and snowboarders.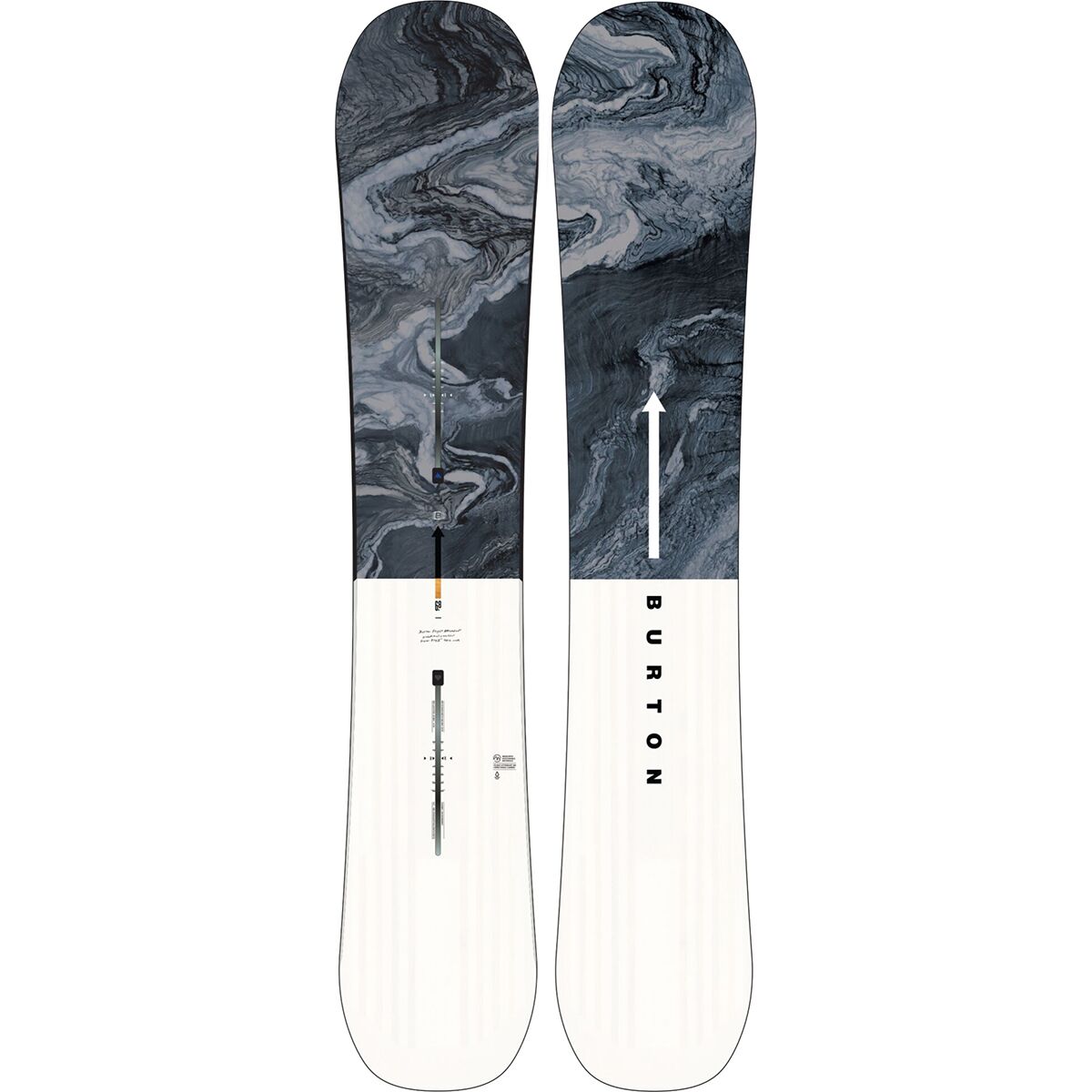 Flight Attendant Snowboard
The price of "Flight Attendant Snowboard" varies, so check the latest price at
Ahh, the GoPro. If there was ever an item so ubiquitous with action sports (that makes for a good gift) it would be the GoPro.
Why think outside the box? Sometimes perfect gifts are ones that millions of others have already experienced before you. After all, there is a reason for their popularity, and more often than not, that reason is outstanding quality.
This camera is capable of live streaming and being used as a webcam. But we all know that quality snowboarding accessories like this one are best used when in the middle of some sick flips.
And those flips will never look better than when being captured by the Hero11's exclusive digital lens. Capable of giving you the right aspect ratio for some truly immersive captures.
GoPros are awesome, and the Hero11 certainly lives up to its name. It can even take 24.7-megapixel photos straight from the video. One of the best presents you could possibly give any skiers and snowboarders.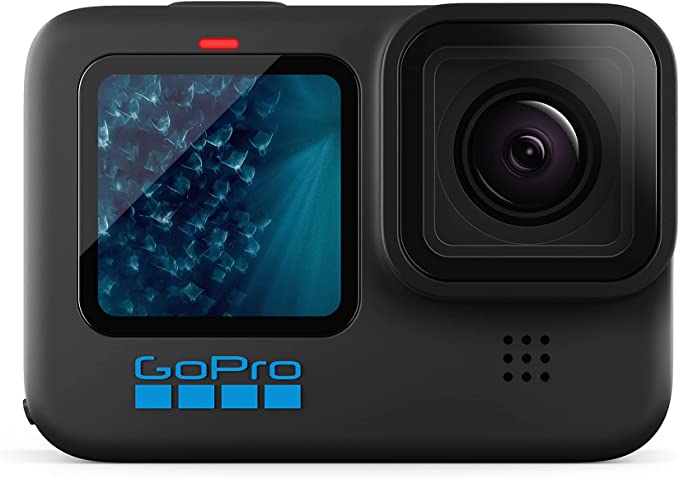 GoPro HERO11 Black
The price of "GoPro HERO11 Black" varies, so check the latest price at
I know it may sound ridiculous to give someone hand and foot warmers but that's because you probably have never tried them. The best gifts are versatile and hand warmers can be used even when you are far away from the slopes.
Let's say it's a cold winter's day and you are on your way to work. If you live in a big city, chances are that you'll either be walking or taking public transportation. Either way, you aren't in for a warm time.
Holding one of these bad boys in the palm of your hand is all it takes to make the experience a bit more bearable.
I'd say if you can't handle low temperatures at all or have sensitive hands that can cause you great pain when you are out snowboarding then get some mittens and through one of these in there for good measure.
As toe warmers, they can keep your feet warm too. Stick them wherever, they'll get the job done.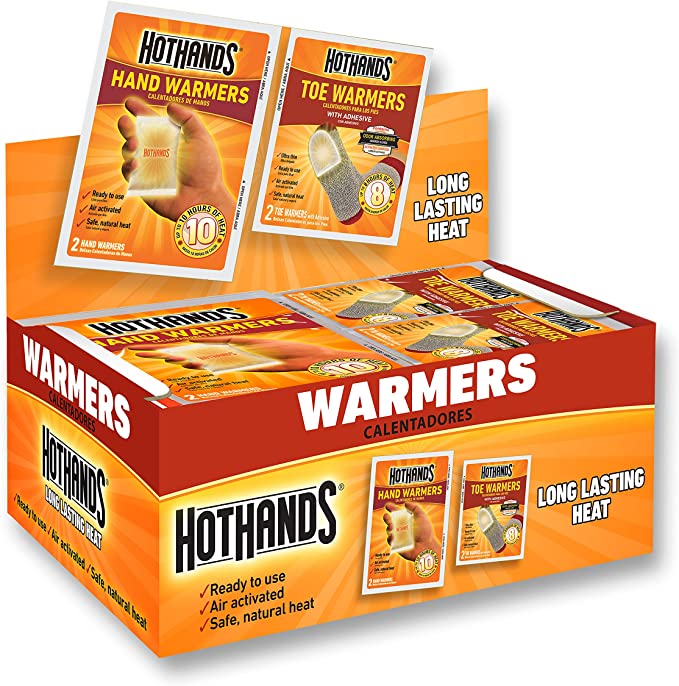 Hand & Foot Warmers
The price of "Hand & Foot Warmers" varies, so check the latest price at
There are areas of our bodies that are always overlooked. Our necks are one of these areas but now they'll finally get the love that they deserve. This neck warmer from SmartWool has a reversible pattern that lets you wear it whichever way you want.
Your body temperature is greatly affected by your head and your feet. These are the two areas from which heat escapes your body the most.
Slapping a neck warmer (especially one that is made from 100% merino wool) onto yourself helps you conserve and concentrate the heat in your upper body.
When it comes to upkeep, this ski neck warmer is best washed by hand so that its structural integrity isn't compromised. The interlocking knit that makes up its structure makes for a tight and comfortable fit.
No matter how low those temperatures get, the double layering of the Merino 250 Reversible Neck Gaiter is more than enough to keep you toasty.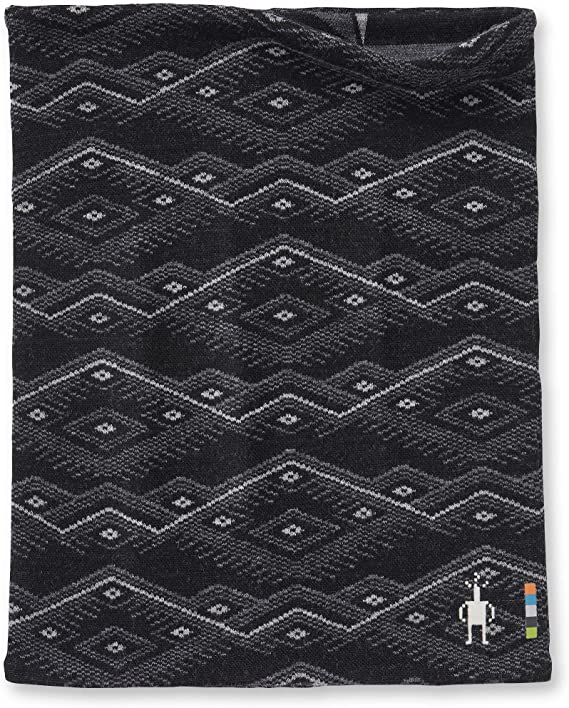 Neck Warmer
The price of " Neck Warmer" varies, so check the latest price at
Leggings aren't just for the ladies and avid ski bums can attest to that. The Icebreaker 260 Tech Base leggings are layered with a piece of sun-protective fabric. Wool makes up the rest of its structure. Giving you ample protection from the cold and the sun's harmful rays.
They are quick to dry and have moisture-wicking qualities. It doesn't matter where the liquid is coming from because it isn't sticking around for long. For someone that heats up rather quickly (such as myself), this is a pretty great gift.
If you were wondering how exactly you are going to use the restroom with these on, the Base Layer leggings have got you covered. They come with their very own fly opening. Easy access to the areas that require it the most.
Originally, Icebreaker had the Oasis leggings but they weren't warm enough to handle the snow. The Base Layer leggings absolutely are.

Base Layer
The price of "Base Layer" varies, so check the latest price at
Lightweight and durable, more so than any previous iterations. This was made for backcountry skiers and snowboarders that would rather spend the majority of their time in the wilderness than anywhere else.
Backcountry is a rough place, how does this pack hold up? Well, it's made from 400-denier materials and 330-denier nylon. Durability isn't an issue with this one. But what about your snowboard or skis? Hauling those around can get quite annoying.
This snowpack has got modular attachment options that allow you to hook up and carry your snowboard, skis, or even your snowboard boots with no problems at all. It's also got several more lash points encase you have any additional attachments to hook up to it.
It's got height and width adjustable straps and a back panel that can be opened fully for complete access to everything within your pack. It all sounds pretty great, even I want one of these.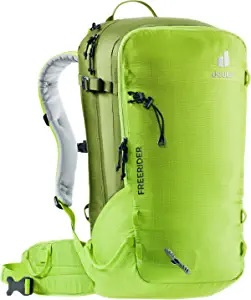 Deuter Freerider Snow Pack
The price of "Deuter Freerider Snow Pack" varies, so check the latest price at
Burton is quality and it's no surprise that they are back on the menu. This time with snowboard boots, snowboarding boots that have got a killer look. The Photon Step Ons have got the firm flex that you need for the most responsive ride.
The Imprint liner has Ultralon heat moldable foam that contours to fit your foot's natural curves and ebbs. The heel hold has been greatly improved thanks to the Focus Cuff that tightens around your ankle. Ample support from both ends.
This ankle cuff rides up higher than other parts of the snow boot in order to increase the response rate of the snow boots themselves.
Snow is water and water can cause your gear to stink pretty bad.
This is why an antimicrobial coating encompasses the inside of these snow boots. To prevent any bad odors from sprouting up and taking hold of your gear. I wish all shoes had this. Another good option you might be interested in is the Vans snowboard boot.
If you are interested to buy snowboard boots for beginners then, check out our article here we mentioned the detailed review.
Burton Snowboard Boots
The price of "Burton Snowboard Boots" varies, so check the latest price at
I'm not a big fan of beanies but even I can appreciate the quality of this Santic skull cap. It's made from fleece and has a fleece lining. Fleece is a material that is renowned for its ability to shed moisture quickly.
I've stated before that heat leaves our bodies from our heads and feet. When we are wearing our helmets and goggles this could cause our heads to overheat. Even amongst the snow, it's not uncanny to begin sweating.
Having a beanie that can keep us warm and disposes of any moisture that will inevitably sprout up is quite the gift. It's also easy to wash and quick to dry. Capable of being cleaned and ready to go all within the same afternoon.
This beanie is stretchy so it'll fit your head easily but it's also thin enough to allow your helmet to slot in without any trouble. If I had to wear a beanie it would be this one.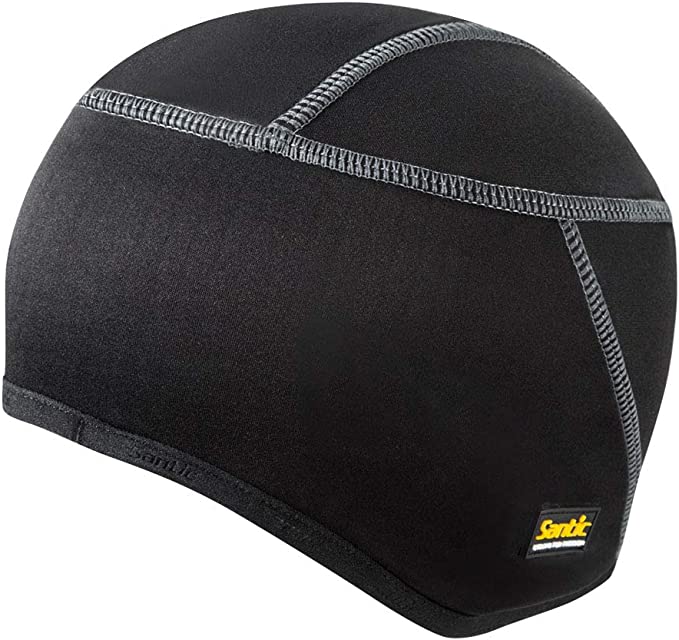 Under Helmet Beanie
The price of "Under Helmet Beanie" varies, so check the latest price at
Have you ever been out in the snow trying to camp out so that you can maximize the amount of time that you spend snowboarding? It can get pretty inconvenient, especially when you are bogged down by all your gear and carry-on clothes.
Do you know what would help? A 13-foot-long portable and retractable clothesline rope. From this retractable clothesline, you can hang anything that needs to stay away from the wet snow below.
It makes camping out or setting up a rest spot so much easier and without hassle. It comes with a waterproof bag (to keep the said rope in) and 12 clothespins from which you can hang your stuff from.
Made from stainless steel material, this rope can hold up even the most heavy-duty pieces of equipment that you may have. To attach this rope wherever you wish, each end comes with steel hooks.
To top it all off, it's got an insanely low price.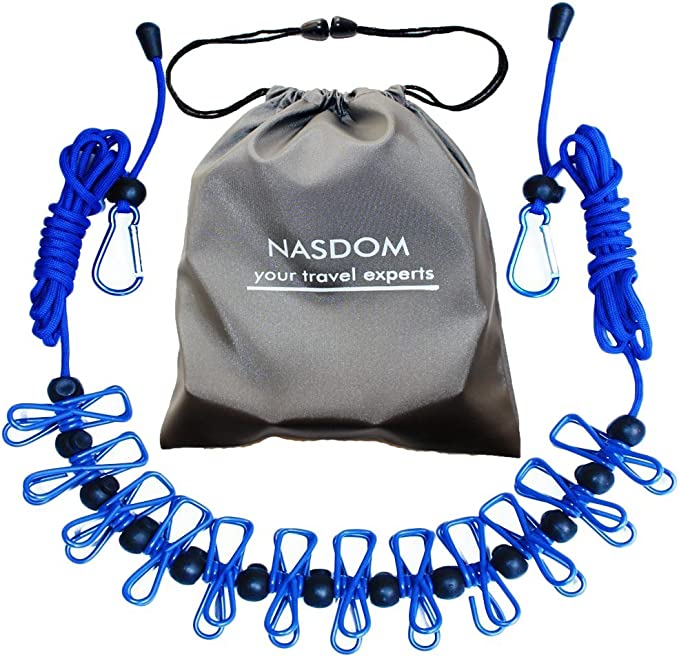 Travel Clothesline
The price of "Travel Clothesline" varies, so check the latest price at
The sound of music, let it fill your ears and ease your mind as you try for the tenth time to pull off a simple one-eighty. It's going to be a long season. Anyways, these BlueTooth headphones from Outdoor Master are compatible with any audio-ready helmets that you may have.
They've got by far the number one feature that all headphones should have, they are sweat resistant. There will be no annoying slips here. These headphones have also got a built-in microphone.
This means you can also use them to take calls should the need arise. So that I'm not disturbed, I try to keep my cell phone off when snowboarding.
These helmet compatible snowboarding headphones have got 40mm drivers installed in each one. The sound quality makes each beat resonate and leave a lasting impact. Snowboarding with these headphones blasting your favorite tunes is an experience.
One that you should not miss.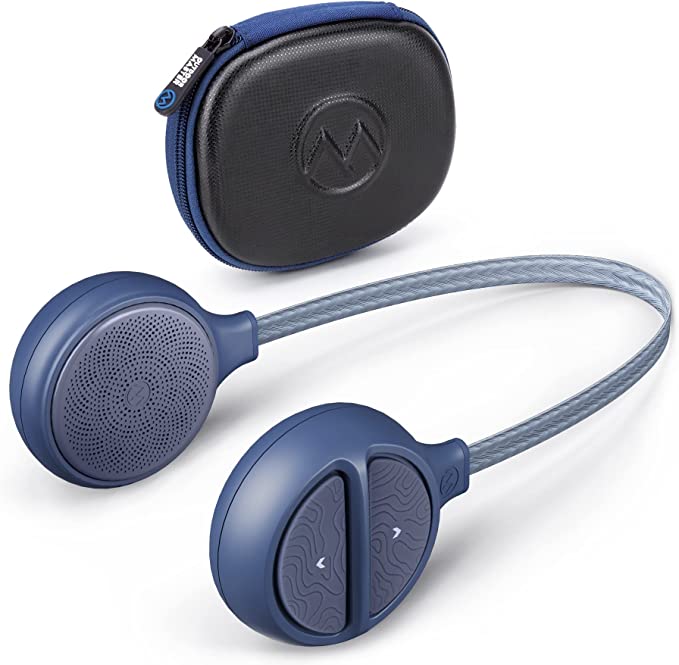 Helmet Compatible Bluetooth Headphones
The price of " Helmet Compatible Headphones" varies, so check the latest price at
Socks as gifts, I know a lot of people have strong feelings about giving gifts that are socks. But these aren't just any socks, they are heated ski socks. The Weierya ski socks come in a pack of two pairs.
Their length is enough to ride up your entire shin. The entire bottom half of your legs will be kept warm by the majority cotton-build of these socks. They've got moisture-wicking fabric that should keep those dogs nice and dry.
Nothing worse than walking around with wet socks. There is also some spandex included in their build so that the ski socks can benefit from the elasticity. However, they aren't very elastic. A tight fit was the goal for these bad boys.
I was most impressed by the tight-knit that was used to put these socks together. This tight-knit makes it so that these socks can be warm and yet surprisingly thin at the same time.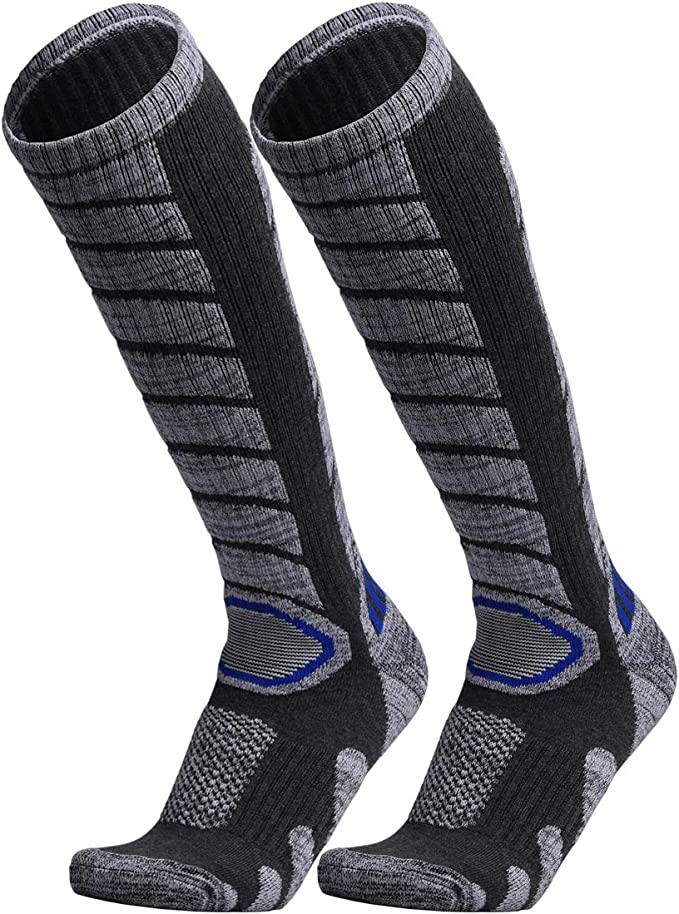 Super Warm Socks
The price of "Super Warm Socks" varies, so check the latest price at
Even if I didn't snowboard I would still want one of these. This is a stainless steel travel mug that has got a trusty anti-spill lid and a great quality handle. This may be great and all but all travel mugs have those features. What's new? What's different?
How about the ability to heat your coldest beverages to a temperature upwards of one hundred and forty-five degrees Fahrenheit? Oh, and it can do this in under thirty minutes.
Don't worry about the handle because it was made from heat-resistant plastic. Even at the highest temperatures, it can still be usable.
This cup comes with a cable that you connect to your car (where the phone charger would usually go) then you take the other end and connect it to your cup.
Nice and hot coffee in only a few minutes. Who wants some? (Exercise extreme caution when handling hot liquids)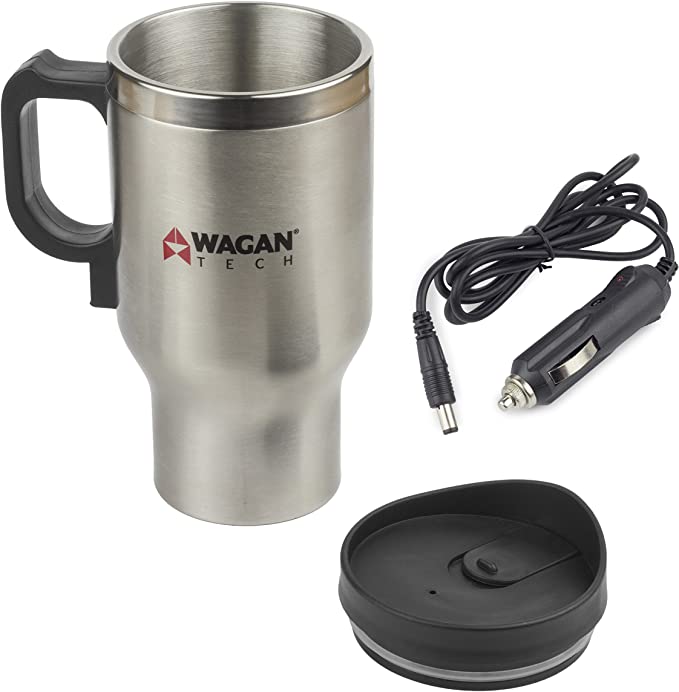 Plug-in Heated Travel Mug
The price of "Plug-in Heated Travel Mug" varies, so check the latest price at
Keychains are great and I won't hear anything bad about them. It's like taking something you love and condensing it into a tiny form that you can take with you on the go. This snowboard charm is plated in silver and comes with a key ring.
There may not be much to say about a keychain but it's got a high-quality build. There isn't anything cheap about its feel. It definitely won't break on you after a few knocks and bumps.
This cute little trinket was built to last and it looks the part. What I loved most was the attention to detail. You can even spot the bindings on the snowboard. What's not to love?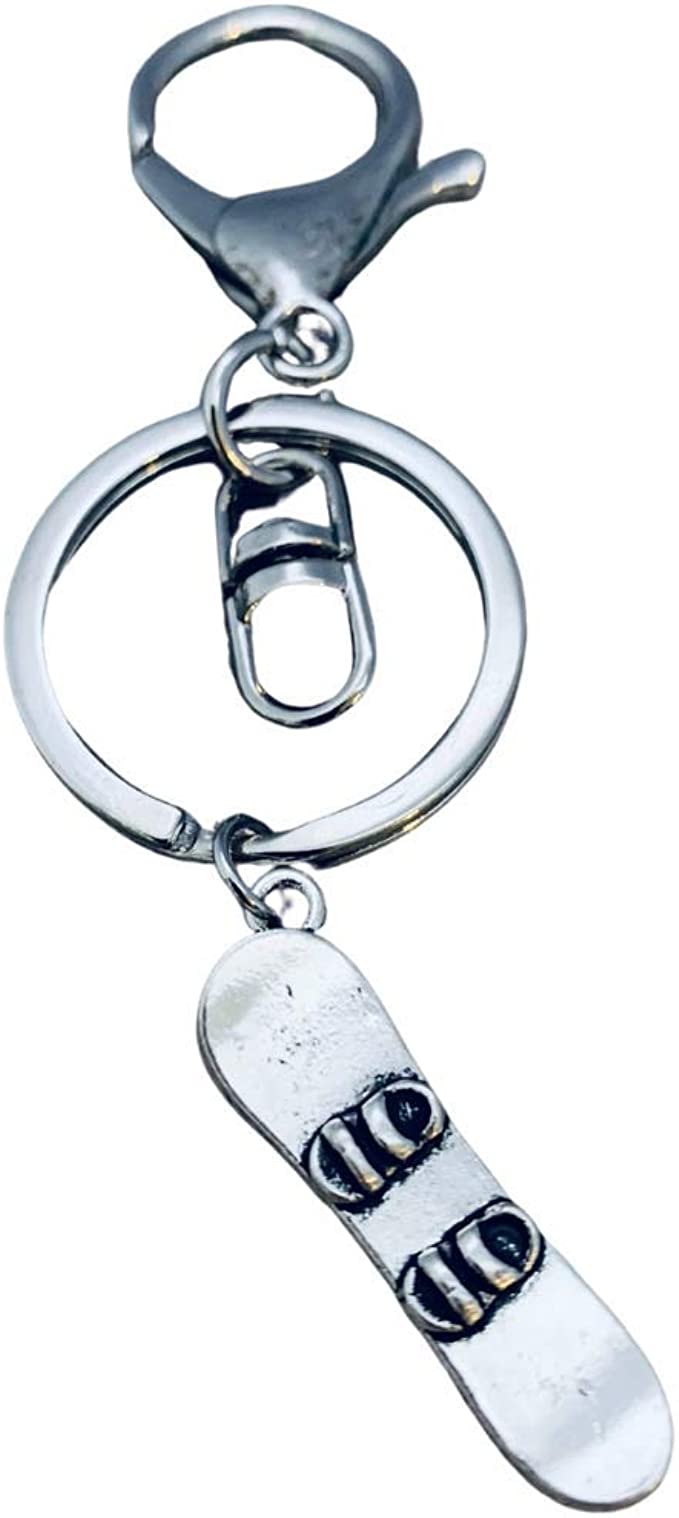 Snowboard Keychain
The price of "Snowboard Keychain" varies, so check the latest price at
Smack dab here at the bottom of the list is an item that all households (whether they have even seen the snow or not) can benefit from. A dryer for your boots and gloves(and just about anything else that you can fit onto it).
Completely dries even the thickest and wettest garments in only a few hours. This greatly speeds up the time that it takes for you to hit the slopes again. Even if you don't snowboard, you should definitely get one of these.
Depending on where you may live, the rainy season is upon you. Your shoes will get wet. This water will not only make them smell terrible but also compromise their structural integrity.
If you want your shoes to last for as long as possible then you are going to need the best ski boot dryer for them. This DryGuy dryer can even fit your gloves, hats, beanies, and underwear. On second thought, maybe not your underwear.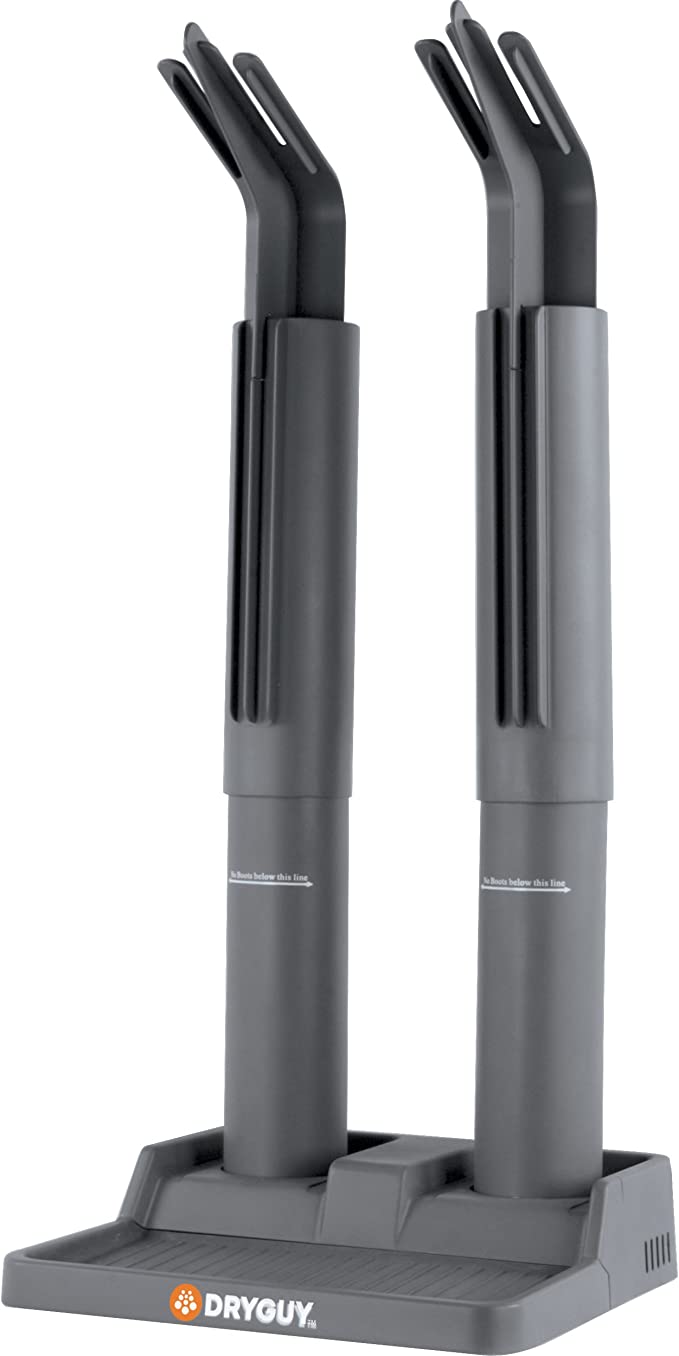 Simple Boot and Glove Dryer
The price of "Simple Boot and Glove Dryer" varies, so check the latest price at
FAQs
What Do Most Snowboarders Wear?
The works! Everything from jackets and hoodies to mittens and pants. For a successful ski trip, skiers and snowboarders need to have high-quality clothing that can take the elements and protect their bodies.
Ski gear that has been intelligently designed is paramount. For example, the Smarty GORE-TEX 3-in-1 Gauntlet Mitten has a waterproof insert that is made from top-quality materials.
Ideally, you'll want ski gear that is waterproof and has great ventilation.
What Accessories Do I Need for Snowboarding?
By accessories, I am assuming that you are talking about things that are not essential but would still make for a great gift idea. If this is the case then something like a boot and glove dryer would make a great skiing gift.
Wet gear can smell terrible and waiting around for them to dry can be torturous. All snowboarders and skiers would make excellent use of an equipment dryer. Either that or ski boots. Can't go wrong with ski boots.
My Final Thoughts
I stated earlier that the best gifts are those that solve a problem. Snowboarding is a dynamic and varied sport. It leads to snowboarders that are just as varied. Think about the snowboarding fans in your life.
What have they complained about? What is stopping them from having that perfect snow day out at the slopes? Maybe they just want their hands warm or perhaps a snowboard tuning kit?
To get that perfect present (and by extension, the perfect solution) you'll need to answer these questions. But you can rest assured that the gift you are seeking is listed above. Even if it is as simple as a key chain. I mean who doesn't love those trinkets?